It's the most wonderful time of the year – if you're winning. It's about that time where losing teams start abandoning ship and players/coaches cling to any life raft or scapegoat they can find, while drowning in a season of disappointment. Winning teams that have had rampant success look ashore to playoff clinching scenarios and home field advantage. Teams that are in the middle of the pack begin to enter must-win territory and those must-win games often come against familiar divisional foes. It's not technically the playoffs, but a single loss can affect the entire landscape for each team's future.
The Buffalo Bills have entered this "middle of the pack" group as they are currently second place in the AFCE and fifth place overall in the AFC. Due to the success of various squads in the AFC, 10+ wins are the bare minimum it will most likely take in order to get into the playoffs. With the Bills suffering two divisional losses they genuinely need to stack three wins in a row when they travel to Foxborough Thursday, and then host the Jets and Dolphins in back-to-back weeks.
If they lose three in a row their playoff chances plummet nearly 40% and they will more than likely have to travel for a playoff game, even if they win their remaining three games. If the Bills can manage to win the next three games they should lock themselves into a playoff spot and a home playoff game, possibly even a bye week if they continue to win as the season goes on. The Bills have afforded themselves some leeway as they currently hold a win over all of the other division leaders (KC, TEN, and BAL), but it's time for December football, and this is when the teams that make moves in the postseason begin to separate themselves from the rest of the pack. Today I'll discuss the panic-inducing Thanksgiving Day win over the Detroit Lions, and which players I felt had the biggest impact (or lack thereof) and the upcoming TNF matchup against the New England Patriots at 8:15 EST at Gillette Stadium.
Josh Allen's Heroics Save the Day
Josh Allen continues to be one of the elite stars of the NFL and it's no secret that America tunes in when he is on the field. Allen struggled a bit as a passer last Thursday posting only a 57% completion percentage and averaging only 6 yards a completion, but he continued to lead the Bills in rushing yards (10 carries for 78 yards) and made jaw-dropping throws when it mattered. The Detroit Lions came to play and generally played just as well as the Bills. Taking a look at some key stats from Thursday show both teams had the same amount of drives (10), same amount of red zone success (3-4), similar numbers of turnovers (excluding a fumble by the Lions on the final play which they lateraled to try and score a TD), similar number of passing yards (BUF 253 to DET 240), similar time of possession (BUF 31:26 to DET 28:34), and even a similar line of penalty yards (BUF 36 yards to DET 32 yards). The main difference is Josh Allen had the ball in his hands last with 23 seconds and all three timeouts left.
Before we talk about the play that helped secure a game-winning field goal we have to talk about Allen's first passing touchdown of the game to WR Isaiah McKenzie for 19 yards which is included in the Next Gen Stats video above (second clip). The play was perfectly executed by the entire team and showed how lethal WR Stefon Diggs is on an offense, even when he isn't getting the ball. On third & six at the Detroit 19-yard line, Diggs ran right past the first down marker and turned around to get the ball and secure a first down. If you watch the back of Allen's helmet you can tell he is staring at Diggs the entire time before he throws. This isn't a rookie mistake by Allen, but is instead elite eye manipulation by the QB. The attention Allen pays to Diggs forces the safety to bite on Diggs in hopes of breaking up the pass, but in reality, Diggs is clearing a lane for McKenzie who runs a crossing route to the end zone and burns past CB Will Harris. RT Spencer Brown pushes back DE Aidan Hutchinson and RB Devin Singletary lays a chip on Hutchinson as well, which keeps the pocket open up long enough for Allen to lay a ball perfectly for McKenzie in stride for six points. The offense may be in a bit of a slump still, but plays like this show how dynamic and difficult the Bills can be to defend.
Throughout the broadcast, especially into the second half, Tony Romo, suggested Allen's UCL injury was obviously impacting his performance as he continued to throw incompletions and struggled to get the ball moving down the field. After throwing another red zone interception to start the second half, the Bills punted on their next three offensive possessions. When it came to be crunch time, the Bills offense showed up. Scoring a TD on a 14-play, 90-yard drive, which featured shifty runs from Allen and Singletary, as well as great catches by TE Dawson Knox and Diggs. When the Lions tied it up with 23 seconds left, Allen disbarred any speculation of injury and fired an absolute rocket to Diggs in triple coverage that got them to the Detroit 39-yard line. The ball traveled 31.9 air yards at a speed of 54.3 MPH and landed into Diggs arms right before Lions DB Kerby Joseph could swat it away.
In other words, Allen threw a pass that is nearly traveling the same speed as cars on a thruway. Followed by two consecutive Allen runs that gave K Tyler Bass an extra 12 yards to work with, he shanked in a 45-yard FG that put the game away for the Bills. Even on an off day, Josh Allen had the chance to put the game away with a single pass that barely any other QB could even think about attempting. After Thursday's contest, Allen became the first player in NFL history to have 3,000 passing yards and 500+ rush yards in a team's first 11 games. Allen continually creates new records and is on track to have a Hall of Fame career if he can keep it up/avoid injury. It's not a secret he isn't going to have as long of a career as Tom Brady due to his rough playing style, but if he can bring Buffalo to the promised land count on him also being a first ballot Hall of Famer. No questions asked.
Big day for Big Ed
2019 first-round pick, DT Ed Oliver, had the chance to put up a big season this year that showed he was worthy of being a top-10 pick. With legendary DE Von Miller joining the squad, it only presented Oliver more opportunities to escape the double teams he often faces and bring some pressure in the backfield. Unfortunately, Oliver was injured in the first game of the season and was forced to miss a month of action and took even longer to get back to full form. With nearly all of the starting DE's out for the game (Rousseau, Epenesa, and Miller) and going up against back-up OL, Oliver was presented with the chance to wreak havoc and that is exactly what he did.
Oliver finished with one sack that resulted in a safety, six tackles (two of them being tackles for a loss), two QB hits, and a forced fumble that he also recovered. The safety that Oliver recorded couldn't come at a better moment as Allen had just thrown a red zone interception. Back-to-back big plays by Oliver came on the same series when the Lions were trying to find the way out of their own end zone. The play helped keep the Bills ahead of the Lions and didn't allow them to gain any momentum after their own big defensive play. Oliver has a chance the next six weeks to put his name on the map at a national level and become recognized as the freakishly athletic DT he was expected to be. If Miller or Rousseau's injuries seem to last longer than Bills fans hope for, Oliver could become the top pass rusher on the team. With his fifth year option ending at the end of next season I wouldn't be surprised to see him ball out moving forward. With the way this team has struggled with injuries, now is always a good time for anyone on the roster to step up and show out.
Cornerback Play Becoming a Glaring Issue
I know I wasn't the only one who couldn't have been more excited when 11AM came around and Tre'Davious White's name was NOT on the inactive list. Sadly, White was on a pitch count and only played the first two defensive series. CB Kaiir Elam, who is also coming off of injury played sparingly, on the field for only 30% of the Bills defensive snaps. Surprise starter of the season rookie CB Christian Benford suffered an oblique injury and was placed on IR, meaning he will have to miss the next four games at minimum. The Bills have signed veteran CB Xavier Rhodes to the active roster, who is in his tenth season as a pro. The only CB who appears to be fully healthy and have more than a couple of months in the Bills system is Dane Jackson, who has struggled in the number one corner spot the last three weeks. Justin Jefferson recorded 10 catches for 193 yards, Amari Cooper recorded 8 catches for 113 yards, and Amon-Ra St. Brown recorded 9 catches for 122 yards. This is unusual territory for the Bills as their ability to stop and/or limit the pass is usually their most consistent defensive strategy.
When the Lions had a third and one at the end of the fourth quarter Goff had multiple receivers open, but a mis-throw to D.J. Chark left an easy TD off the board for the Lions, which forced them to kick a FG to tie the game, ultimately giving Allen and Diggs a chance to win it. On the play, Jackson found himself yet again behind a receiver and was lucky Goff couldn't execute the throw. It's no mystery: teams are targeting Jackson and will continue to do so until he makes some plays and forces them to back off. It will be interesting to see which pair leads the CB room going forward and if/when the Bills finally commit to Elam and White on the outside as we all imagined at the start of the season.
Looking Forward
Bills Injuries
Trust me, I'd love to talk about anything besides the Bills injury report every week, but unfortunately it has remained a headline throughout the 2022 season. On a positive note, the Bills have appeared to avoid disaster as Von Miller did not tear his ACL in the Lions game. Miller himself confirmed that he has a lateral meniscus injury and hopes to be back by the Jets game in about a week and half. His injury will require surgery, but he hopes he can play through it till the end of the season. It may not work exactly how he envisions it and there is a chance the pain is too much to play on, but there is definite hope Miller can power through it and remain the Bills defensive closer. Unfortunately, it appears LT Dion Dawkins will not play Thursday after he was unable to return after halftime against the Lions with an ankle injury. With NFL sack leader Matthew Judon coming off of Josh Allen's blindside it's most likely going to be up to David Quessenberry and whoever else can throw an extra set of hands on Judon to keep him away from wrecking the game. The Bills had a flu strike the team Sunday, with countless starters unable to practice, but luckily only TE Quinton Morris remains on the did not practice list from illness. It appears both pass rushers Greg Rousseau and A.J. Epenesa will be able to return as well as LB Tremaine Edmunds and C Mitch Morse. The Patriots also have a banged-up OL with Isaiah Wynn not practicing this week, so it could be a favorable affair for the Bills D-Line.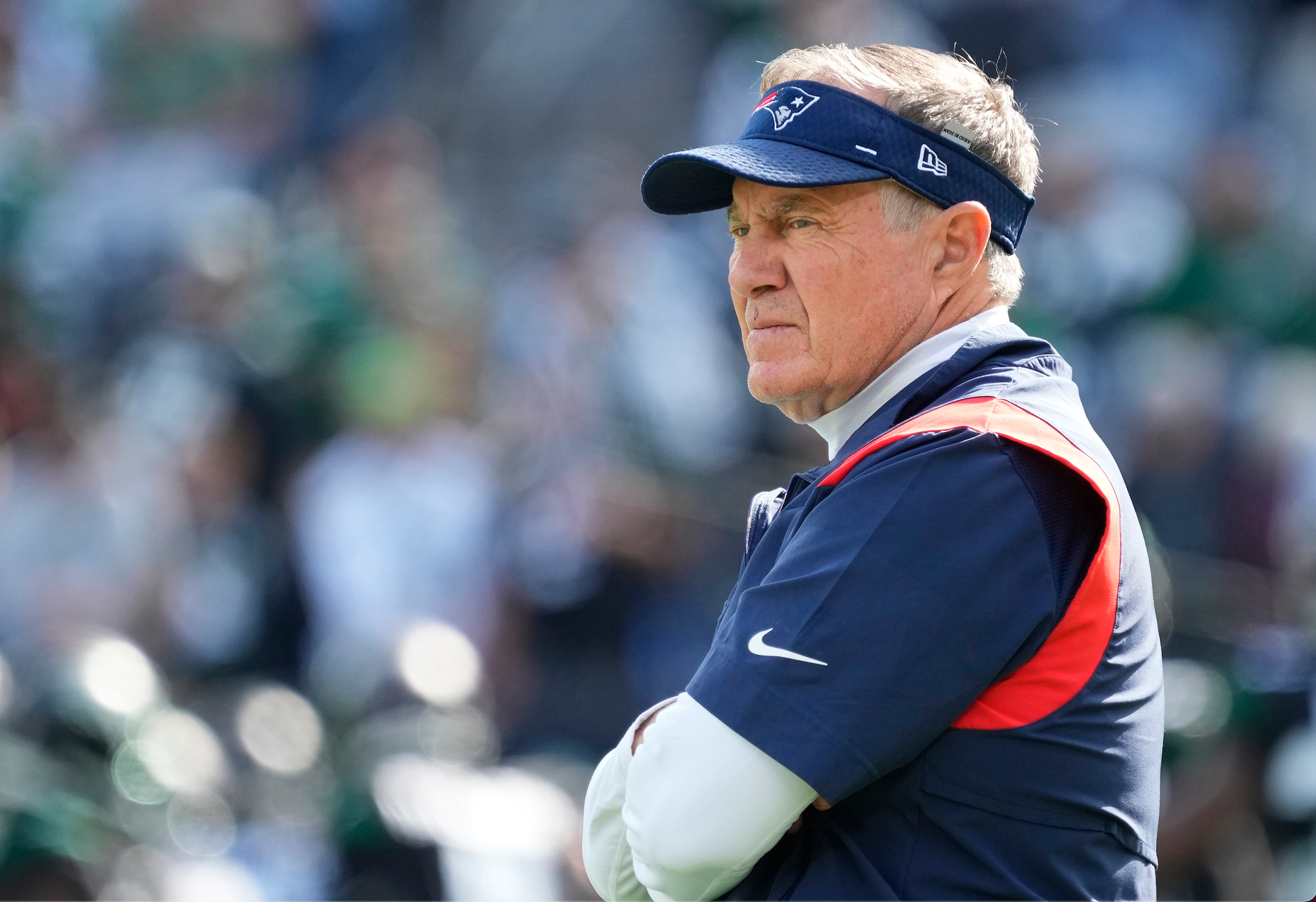 Matchup against the Patriots
The Bills and Patriots face off for the first time of the 2022 season, which is also the first time the teams will play since the Bills absolutely embarrassed them in the Wild Card matchup in Orchard Park last January. The Bills scored on every offensive possession (7 TDs) and beat the Patriots by 30 points. Longtime HC and 6-time Superbowl winner Bill Belichick even went into the Bills locker room after the game to congratulate Allen for how well he played. From a guy who gets compared to a Sith Lord on a regular basis, I was surprised to hear how much respect he had for Allen after suffering a blowout playoff loss. Since Tom Brady's departure from New England after the 2019 season, the Bills are 4-1 against the Patriots (including the postseason) and Allen has become one of the greatest players of all time against Belichick in that timeframe, being the only player who has passed for 300 yards and three TDs with no INTs more than once against his vaunted defense. If the Bills can win Thursday it will be the first time in 30 years they won three straight road wins against the Patriots since Jim Kelly did it in 1992-1994.
Considering all that is mentioned above, you have to imagine Belichick has been carefully crafting a gameplan all offseason that will nullify Allen's playmaking ability. New England has had a dramatically up and down season, but they are still 6-5 and only one spot out of the playoff picture. They have managed to beat the Jets twice and although they are coming off a Thanksgiving Day loss to Minnesota, QB Mac Jones, who once seemed like he was going to be benched for rookie QB Bailey Zappe, is coming off his best performance of the season where he passed for 382 yards and two TDs and zero INTS. The offense is very much a committee-based approach as WRs Jakobi Meyers and DeVante Parker led the team in receiving yards and have big play capabilities. Rhamondre Stevenson is the unquestionable workhorse of the offense as he leads the team with 680 rushing yards and also leads the team in receptions with 50 catches.
I imagine the Patriots will focus on Mac Jones being an efficient game manager, putting an emphasis on not turning the ball over or forcing anything, and doing all they can to keep Josh Allen off the field. The Patriots defense is coming off a tough performance against the Justin Jefferson led Vikings but they rank second in the league with 37 sacks, tie for third with 12 INTs, and rank fourth in the league with the least amount of yards allowed to opposing offenses. It's easy to imagine with Allen's struggle with turnovers this season and the Bills being without their starting LT Dion Dawkins, the Patriots are salivating at the thought of destroying a team that recently pissed on their grave in ways only Buffalo is familiar with. December football is here everyone. Time for this team to show who they really are, for better or for worse.
Editor's babble: This post was so good. I enjoy reading Joe's observations. We are grateful for his contributions to our blog. You can also find Joe on Twitter @jooelarkin.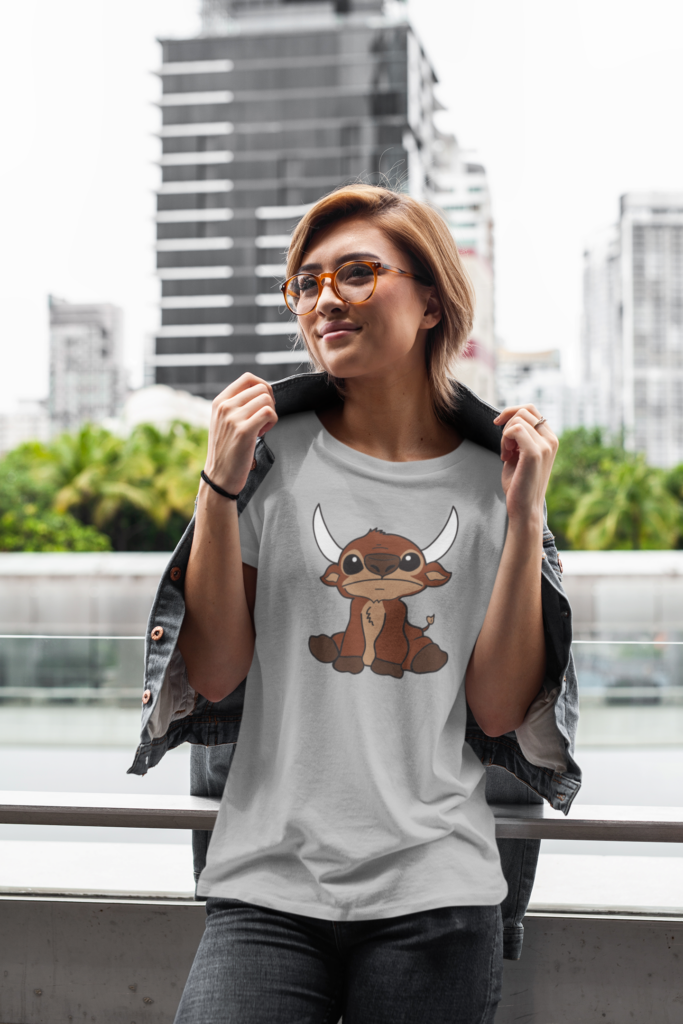 BuffaloFAMbase.com is sponsored by 26 Shirts
Every Monday, we launch a new two-week campaign of a limited edition t-shirt design. Every shirt purchase results in a donation to a local family in need. After the campaign ends, the shirt is retired. A new design is released, and a new family benefits from your fandom!