They are still the Buffalo Bills. The capacity to crush souls was merely latent. Reality doesn't seem real even as their record stubbornly retains the impossible third loss.
I don't believe how that bleeping game we'll always call "That bleeping game" concluded, and I'm a Bills fan. The most improbable way of blowing it is impressive given franchise history. The Monday Night Football implosion against Dallas is on meth.
Initial reactions from outsiders don't factor in our assessment of calamity. An all-time classic should feel scripted, which is to say without avoidable ridiculous errors. There is no way the alleged game of the year can feature so many self-inflicted mistakes. The desire to toss this outcome into a black hole isn't just the instinct of Bills partisans.
At the same time, the self-inflicted meltdown shouldn't distract from the resiliency of the Vikings. Justin Jefferson's astounding ability to field footballs offers a reminder that acquiring anything valuable will incur significant costs.
Someone has to be doing this to us.  The unnerving sense there's a cosmic force out to confiscate our dreams means there's good and bad news about the universe having meaning.  This team's teases about coming back despite their dedicated effort to ultimately give away a virtually certain victory were a nice touch.  At least the sense of doom is justified.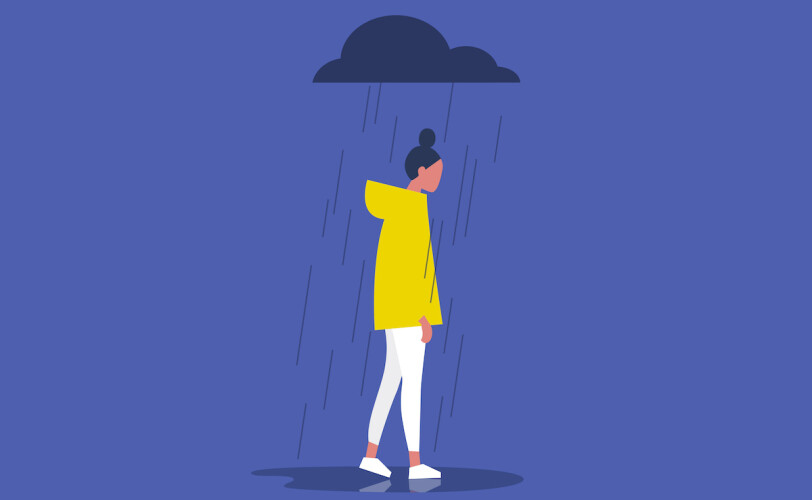 Avoiding the worst-possible case just needs completing the easiest task, so forget it. There's no need to once again emphasize that the Bills already had possession. Nothing will haunt us like knowing falling forward could've wrapped it up. They don't have to contest it at the breakdown. This sport's rules diverged from rugby a significant while ago.
People who've dealt with life for more than half an hour didn't need a reminder anything could fail. Thinking of a way to not recap plays burned into our synapses is as knotty as losing that traumatically.
Statistics don't cover existential agony. Seeing the Bills scored six points after halftime gives a vague sense of Shakespearean doom. Surrendering big plays while not converting on small ones set them up for some of the most monumental errors in memory. This club has nobody else to blame for putting itself on double secret probation.
Parity has gone too far. The Bills couldn't have tried harder to keep it competitive. Spend fourth quarter possessions lying down after taking the snap in order to waste a hockey shift's worth of time.
The only thing anyone cared about all week was solved on schedule.  Endless guessing might seem silly in a situation where we knew when the answer would be provided.  But the result confirmed that cheering has nothing to do with rationality.  Fans had slightly more information about Josh Allen's injury than about what Powerball numbers would be drawn, but not that much.  We ended up getting exactly what we desired with a cursed wish.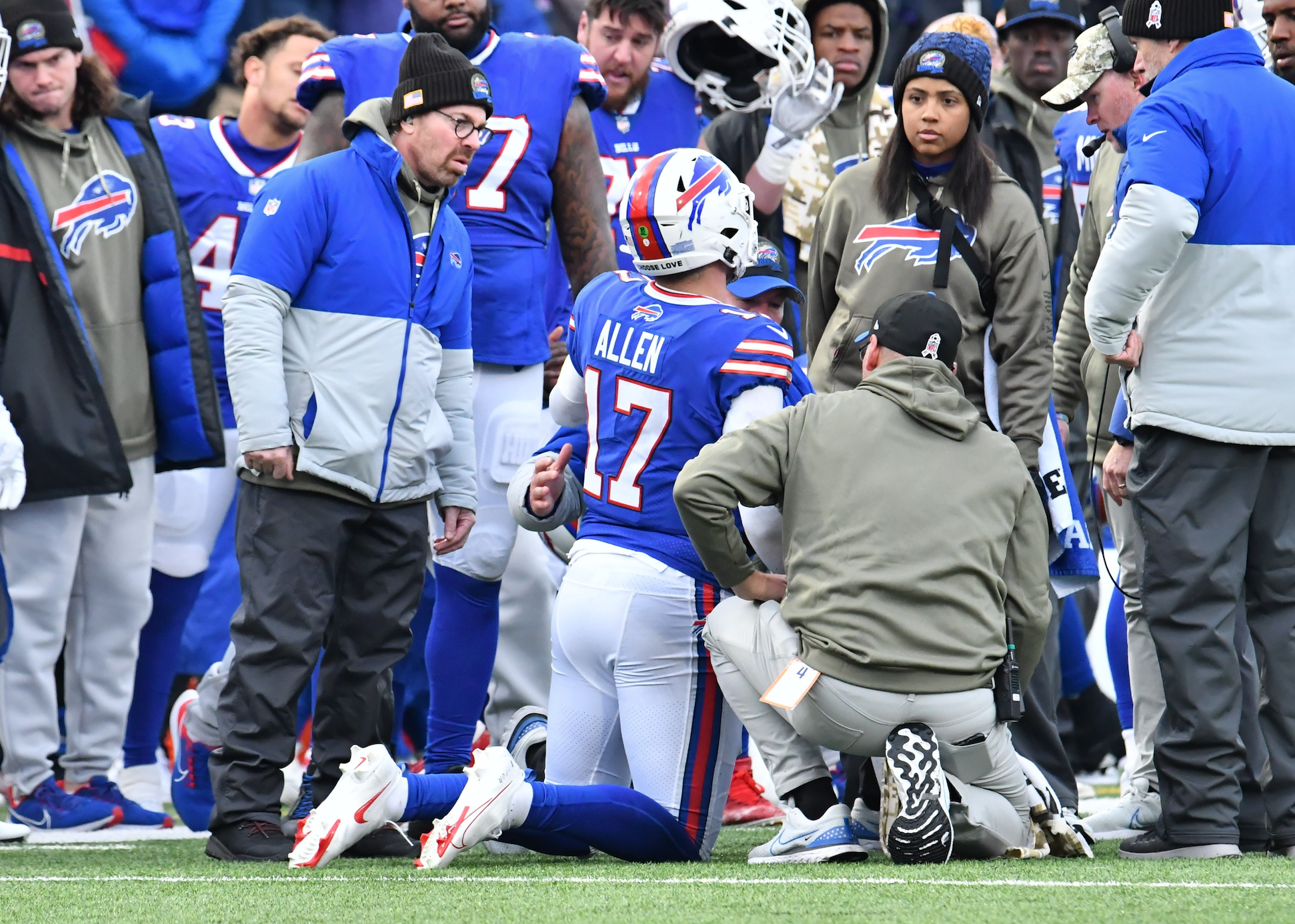 Everyone sees that Allen keeps not seeing defenders. Acting like he has to press to win games they're already winning is causing losses. If that's tough to follow, then you know what it was like to endure Sunday's deflating outing.
The Bills indulged in vices just when grounding and pounding started to feel traditional. Zombie movies are about the horde acting the same, like the affected heading to the mall in Dawn of the Dead. Likewise, Ken Dorsey reverting to the same quarterback-centric calls during overtime was as predictable as Fox playing Buffalo Soldier before a commercial break.
The Bills confirmed chaos theory. A series of small events leads to monumental consequences. It's fine to go for it on fourth and goal as long as your quarterback's aim is true. But a butterfly flap caused a buffalo stampede.
I'm sorry for the thing I won't stop doing. Will another penance work? Allen can announce how upset he is again. But he can truly take responsibility in the form of seeing every defender.
The season's turning, all right. An unthinkable result could define this roster either way. Inventing the most infuriating way possible to squander the advantage they created could be used as motivation if you'd like to make the most of your failures. Or the roster could forget it while focusing on what's next baseball closer-style, which is a different personality take on professionalism. Neutral observers will find it fascinating to see if this is merely the most prominent turn in the tailspin. Fans aren't exactly as detached.
The most unpredictable result is somehow predictable.  You'll ask how that happened forever and never conjure an answer.  Noting a three-point loss was the third loss doesn't encompass damaged inflicted to psyches.  They suffered more than just consecutive setbacks in the same sense the Titanic suffered from more than sloppy nautical route planning. The Bills taught you to never take anything for granted.  You don't have to thank them.
Editor's babble: This is when I enjoy Anthony's prose the most. Making sense of the insensible is no easy task, especially when it comes to the Buffalo Bills. Anthony's unique talent for expression is therapeutic for those of us who think about things in a very different way. You can also find Anthony on Twitter @AnthonyBialy.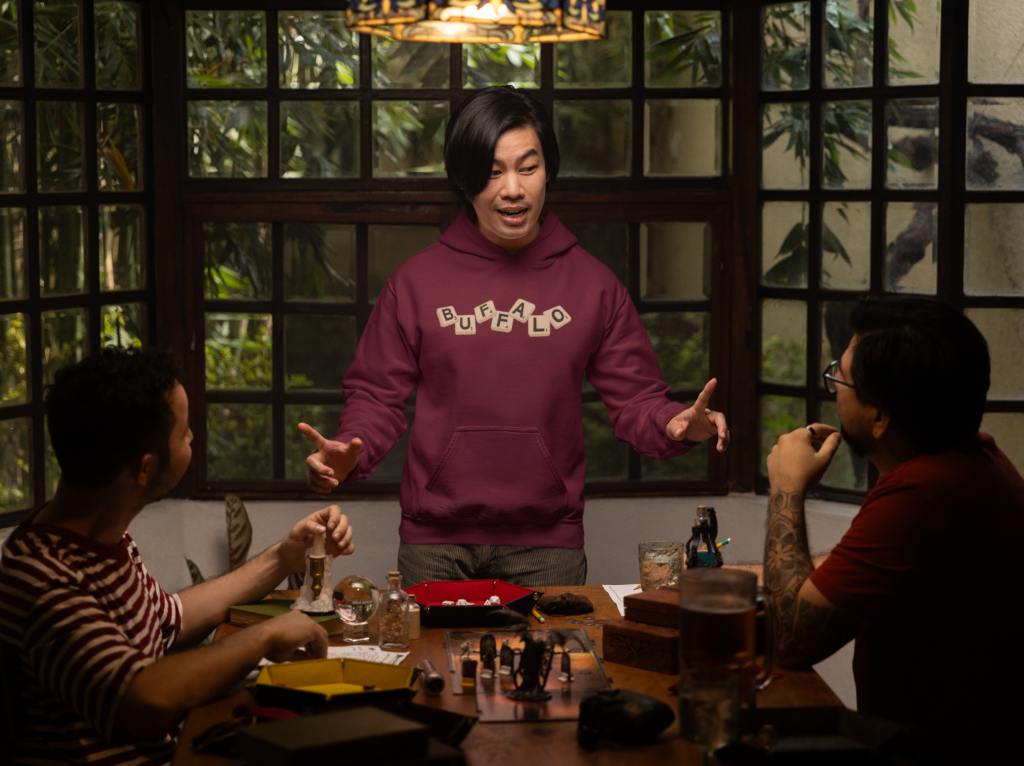 BuffaloFAMbase.com is sponsored by 26 Shirts
Every Monday, we launch a new two-week campaign of a limited edition t-shirt design. Every shirt purchase results in a donation to a local family in need. After the campaign ends, the shirt is retired. A new design is released, and a new family benefits from your fandom!