A divisional gang fight ends in tragedy, especially for the side that doesn't tussle adeptly. West Side Story gets another gritty remake, this time featuring a rumble between the Jets and Land Sharks. While I wait for the Buffalo Zoo to answer my DM about whether a buffalo is the equivalent of the sea's most relentless predator, I can confirm this franchise didn't play up to their mascot's standards.
We disregard every other bit of news while reloading to check for updates about our gang leader. Reports that Josh Allen has a sprain that will limit him this week with his status against the Vikings still undetermined would be the best case in a scenario with many possible worse ones. Sending healing vibes while avoiding wild speculation has kept us busy. We dream of getting back to overanalyzing his every play.
Gabe Davis not pulling in a catchable desperate final attempt was merely the final screwup. It's easy to feel disappointed about the last one, but the previous dozen or so put Buffalo in a position where a semi-Hail Mary was fully declined. Every prayer gets answered. Many times, the answer is a rejection.
The Bills are good enough to be patient. Praising their talent after a loss sounds like a desperate fan sucking up to a team that broke his heart. But it's honest to note they're underachieving. Instead of taking what the Jets were giving underneath, Buffalo created a standard of underperformance that may as well be used as a reminder to not get ahead of ourselves.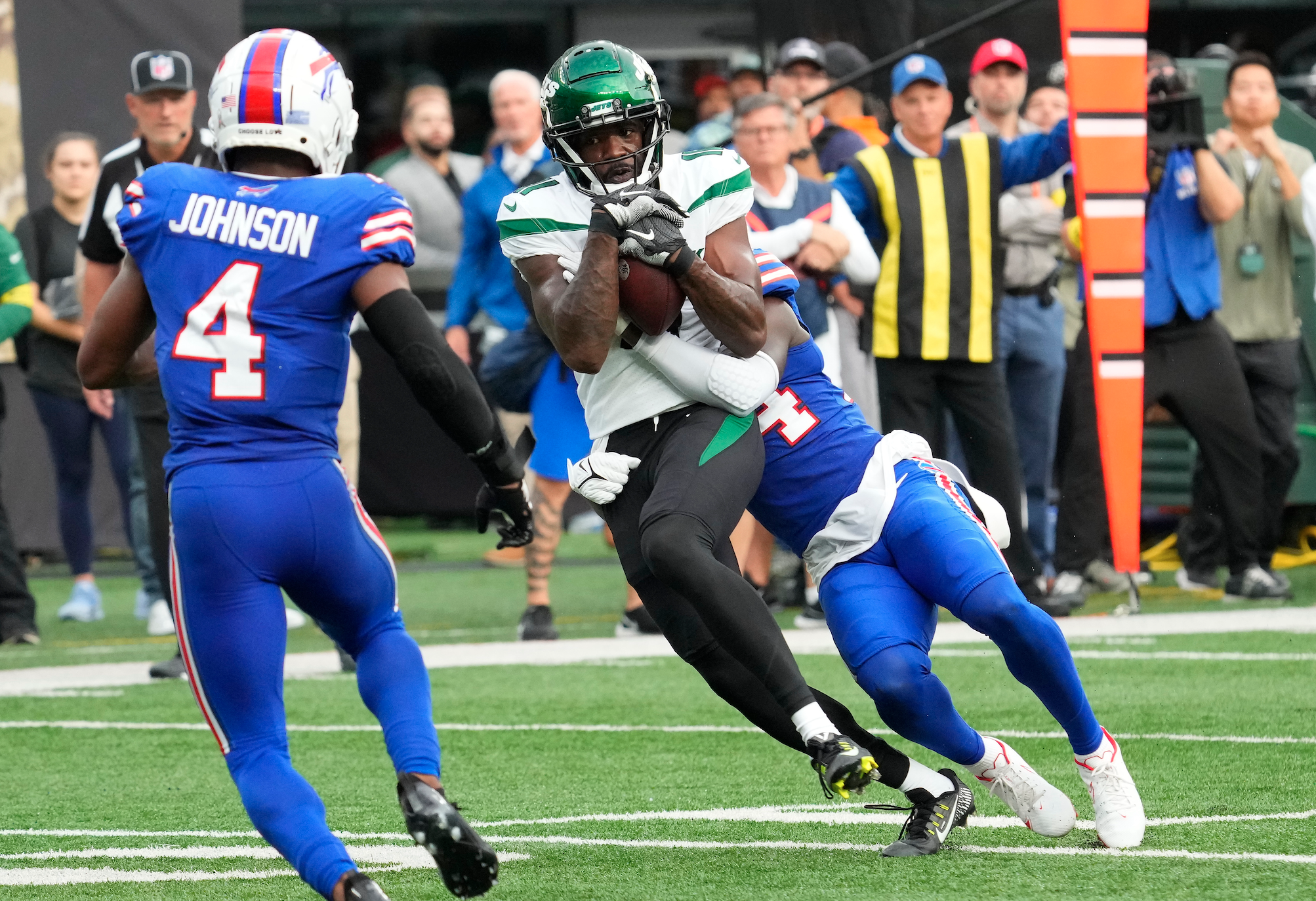 Theoretical favorites don't need to have the game won with three quarters left. Attempts to force big moments keep the score ironically and infuriatingly close. Fans can't enjoy a leisurely second half when the quarterback doesn't complete enough passes and is the only productive rusher.
The results are in and suitably disappointing. Allen wasn't elected to any office as a write-in after his constituency felt unmotivated to visit polling places. Calling for pro athletes to win elections with unopposed candidates doesn't minimize the political process but shows the power of selecting our preference.
Statistics don't tell the whole story. But they sometimes reflect it. Allen's 46.8 rating is the woeful cold number anyone who watched would expect. We can claim him as our favorite ever while still noting factually he accumulated no thrown touchdowns and infinity percent more bad decisions.
Let's hope the quarterback is healthy so he can avoid wedging in passes. The only thing worse than being sick of talking about it is being sick of seeing it. Like The Walking Dead nearing the finish, you presume those responsible for the plot are ensuring it's headed somewhere meaningful until you see the letdown approaching. Odd passing choices are no longer rare aberrations but now an ongoing series. A recovering elbow should be paired with using it to aim wisely.
Some attempts are worse than forced. A pass to Sauce Gardner without a Bill in sight was a favor to an opposing defender whose prominence already exhausts me. We have to hear how awesome their rookie cornerback is thanks to him just standing there and letting the ball come his way.
Allen is a victim of his own success. It really is his fault. Mafia muggles expect him to cast a magic spell every time he drops back. Waving his wand and turning gold into mud is confounding if you've become accustomed to him defying alleged laws of reality.
This wizard has already gotten precisely what's needed during stressful conditions at a fantastic rate.  But he's recently reverted from consistently delivering to making baffling decisions that can't even be called daring risks.  The entire reason expectations are ludicrously high has to cope with his standard.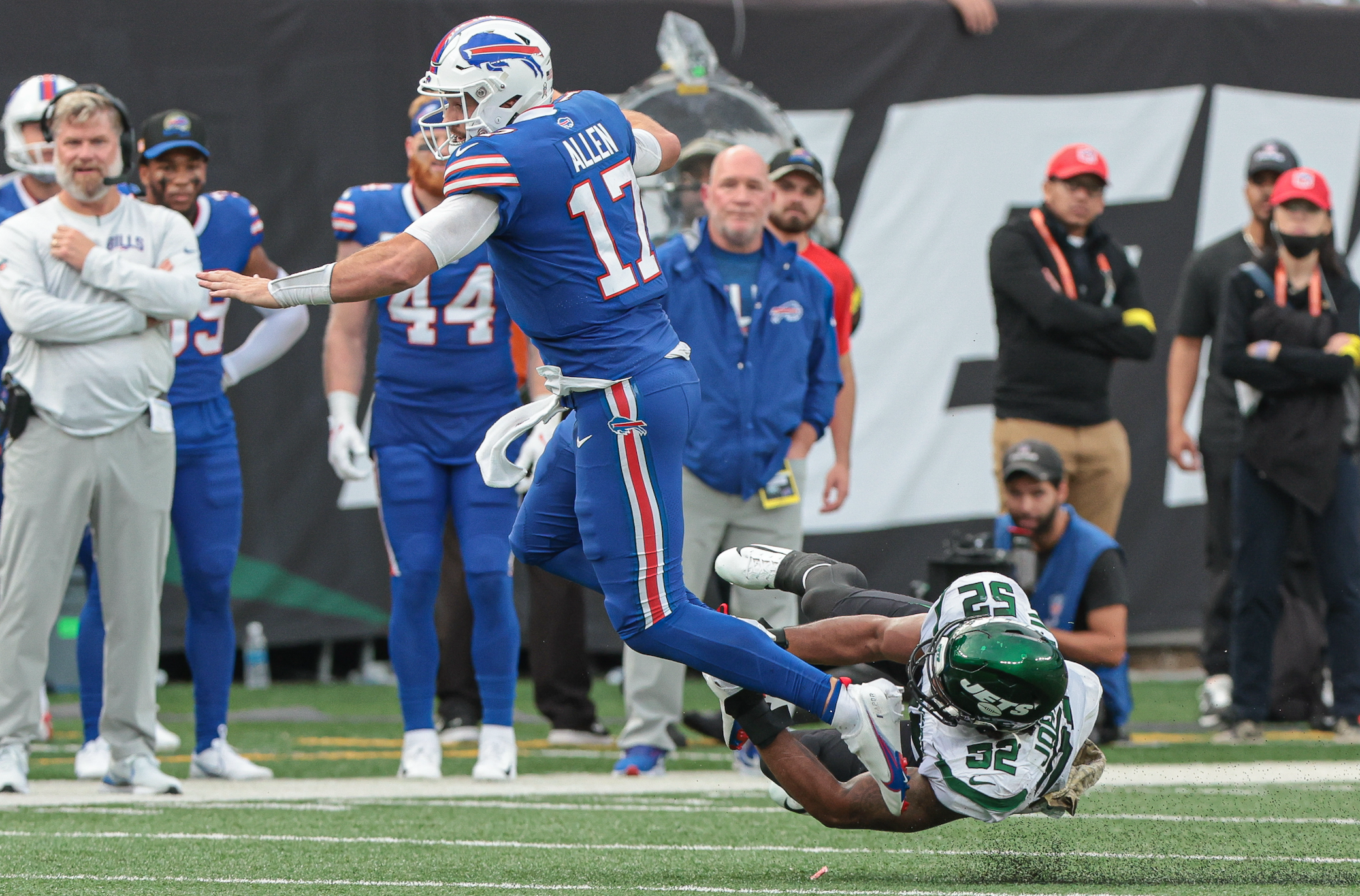 Nothing's quite frustrating like lamenting terrific individual efforts in losses. It's not to engage in mockery based on reputation, but lowering the sky cam from the sky was the game's most New Jersey part. Von Miller used the time to decide he would sack and strip the quarterback. Delays are inevitable. How we use the time defines us.
We don't need such proof that the entire division is tough. Matchups against teams competing for the same regular-season title are always going to offer an extra challenge. There are ample reminders that the alleged favorite is now 0-2 in the AFC East. A lack of resiliency during games against the most heated contests will sober you up faster than being illuminated by a police flashlight.
Acting like the division will be handed to you is the very thing that prevents it from happening. It wasn't unearned cockiness that overwhelmed the offensive line and kept non-Stefon Diggs receivers from getting consistent separation.
As for the man behind it all who's falling behind, Allen could get back to form just by not doing one thing. Every single Bills fan will remind him if he'd like. That comes in between hoping more than anything that his arm feels better. Cheering for a player is as complicated as anything else. Telling someone to make better decisions when he's aware that such conduct negatively impacts his performance review. Supervising employees is both simple and difficult.
Editor's babble: Many thanks to Anthony Bialy for his contributions to our blog. You can also find Anthony on Twitter @AnthonyBialy.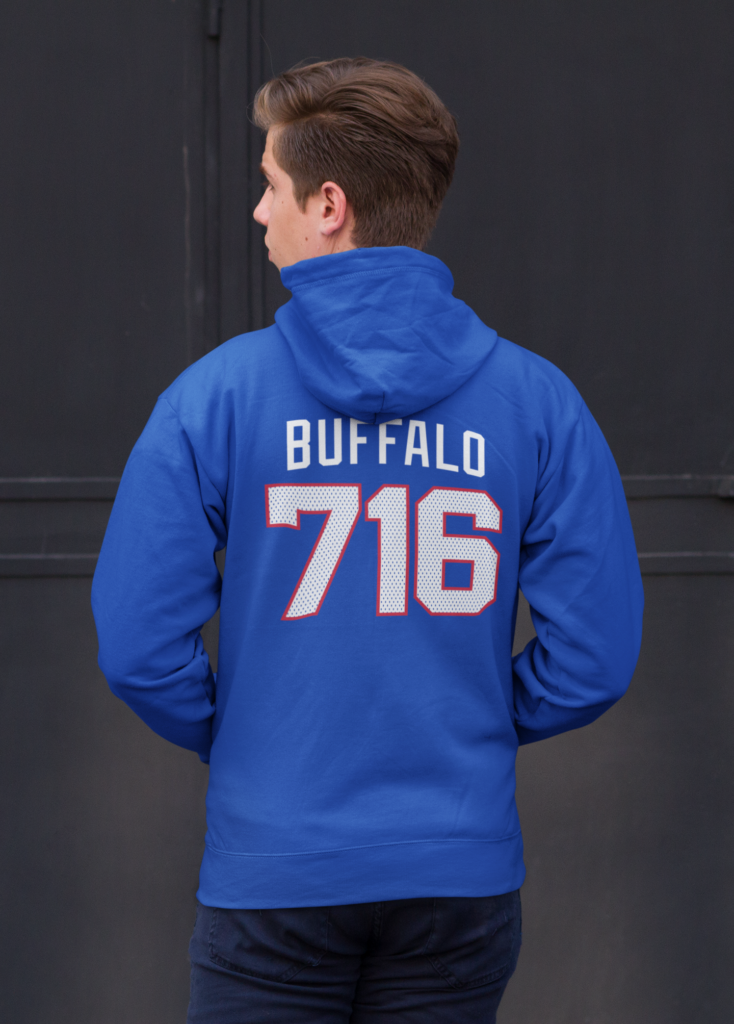 BuffaloFAMbase.com is sponsored by 26 Shirts
Every Monday, we launch a new two-week campaign of a limited edition t-shirt design. Every shirt purchase results in a donation to a local family in need. After the campaign ends, the shirt is retired. A new design is released, and a new family benefits from your fandom!