Opening by grounding and pounding just like everyone never expected is necessary when you have a quarterback who can only manage a 75.1 rating. Maybe some evidence can be misinterpreted. Take the final score. A game that wasn't a blowout despite teetering on the verge shows how much progress the Buffalo Bills have made even when they're not winning by like 70.
Counting blessings is one of those life lessons we use as an excuse for watching football whenever it's on.  Start with a lack of focus in the second half of a game they won pretty comfortably. The way they got to 6-1 has served as the rest of the week's biggest issue if the level of advancement is unclear.  A Sunday night outing at least shaves about seven hours of anxiety time.  Two interceptions that were as forced as they were unnecessary gave us something specific to fret about this shortened week.  It's nice to feel busy.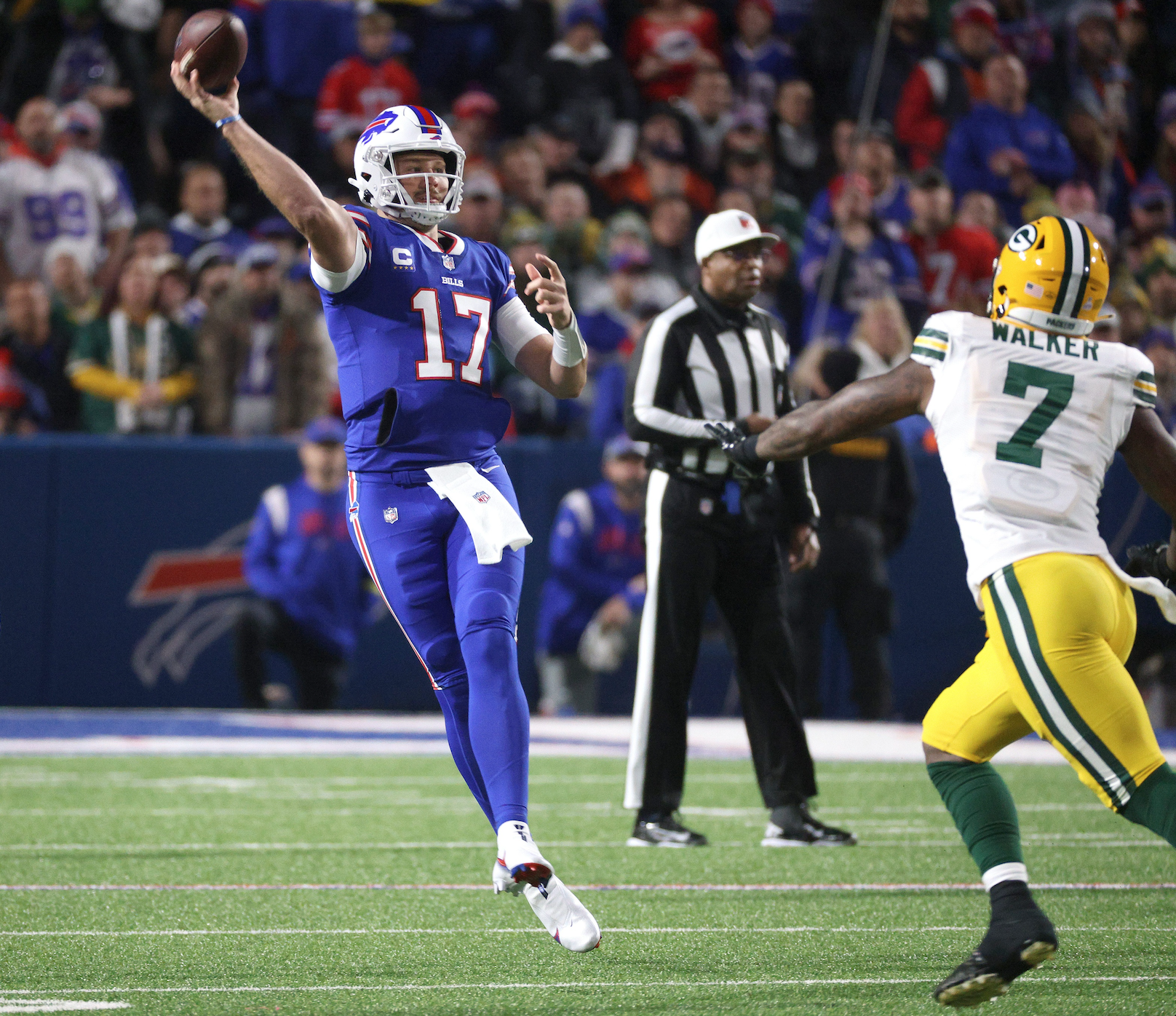 Discussing how Josh Allen didn't have his best game is a new take on gratitude. Repeat that his mistakes came after being up by three scores in the half like it's a mantra. As a reminder, this rather precocious quarterback is the reason the club was in a spot where coasting was possible in the first place. Disappointment in the lack of a blowout shouldn't detract from how many years when beating the Packers by two scores would've led to a parade.
Like how a joke that works at a roast might not land during church, context is crucial. Nothing will ease your mind like noting when he took two baffling chances. Allen got this team to the point where it's necessary to emphasize how it's okay to prevail even if the fourth quarter contains mild doubts.
One person can make a difference depending on what position he plays.  An earlier Green Bay coach you may have heard of named Vince Lombardi lamented that football's biggest drawback was the quarterback's importance.  Making accurate passes quickly is such a rare skill that it throws off the balance of what's otherwise the prototypical team game.  There aren't 32 people in the whole world who are good at it, as anyone who's watched some of the starters can attest.
Allen is the best at his job despite two maddening decisions sinking his aforementioned rating.  His success rate taking risks remains unparalleled, which feels like extra compensation from the universe for pain and suffering.  Allen's taste for football's most visceral parts offers the a terrific summary of his mentality.  Our quarterback likes smashing your defenders.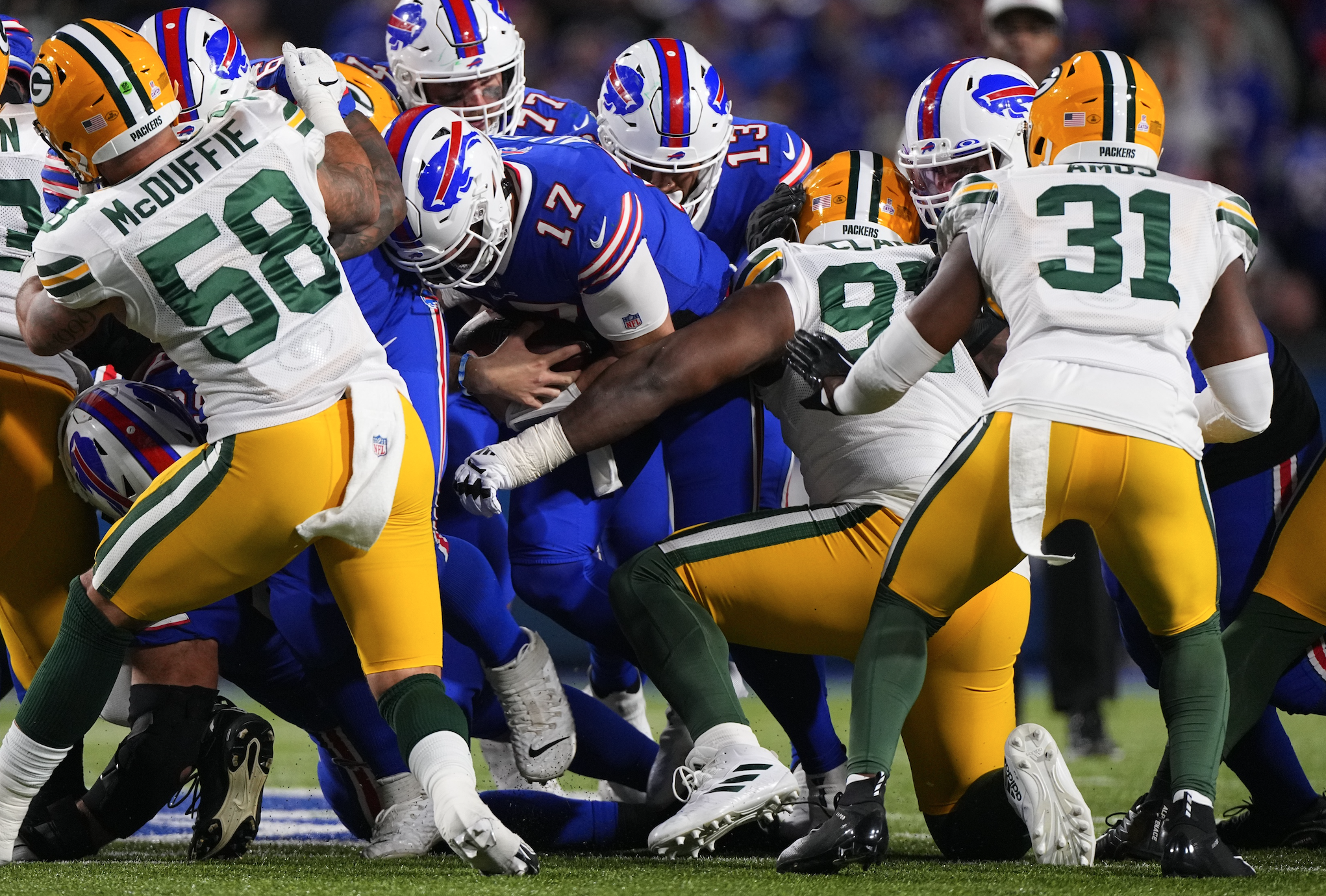 Coordinators must decide how they want to concede ground. Pressuring Allen doesn't work when you're still only allowed 11 players on the field. The rule is enforced strictly. Bringing more rushers subtracts from coverage in a zero-sum game within the game.
Improvisation only looks easy for the most skilled. Jazz musicians who make it up display the results of years developing talent. Execution is easy when you've prepared over time and with intention. The performance becomes the easiest part. There's no way for the defense to know whether a run or pass is coming when the quarterback hasn't decided yet.
The surest sign times have changed came at half's end. Calling timeouts to get the ball back with about a minute left then not kneeling it down is a common thrill to always cherish. A coach willing to press is as valuable as the staff to try it. Three points have never been as satisfying.
The primary reason the Bills intimidate is the same reason Green Bay couldn't be counted out of it. Aaron Rodgers has spent most of his career either being the biggest reason the Packers have been one of the league's top clubs or the sole reason it was better than it should have been. This challenging season is an aberration for a team reaping the benefits from a draft decision made in 2005.
Green Bay's incumbent savior remains capable of inflicting damage as close to singlehandedly as possible in a sport where he can't pass to himself.  Like those badasses who fought the titular character in the third installment of everyone's favorite hitman franchise noted, a lack of recent productivity at his job doesn't change the fact that he's still John Wick.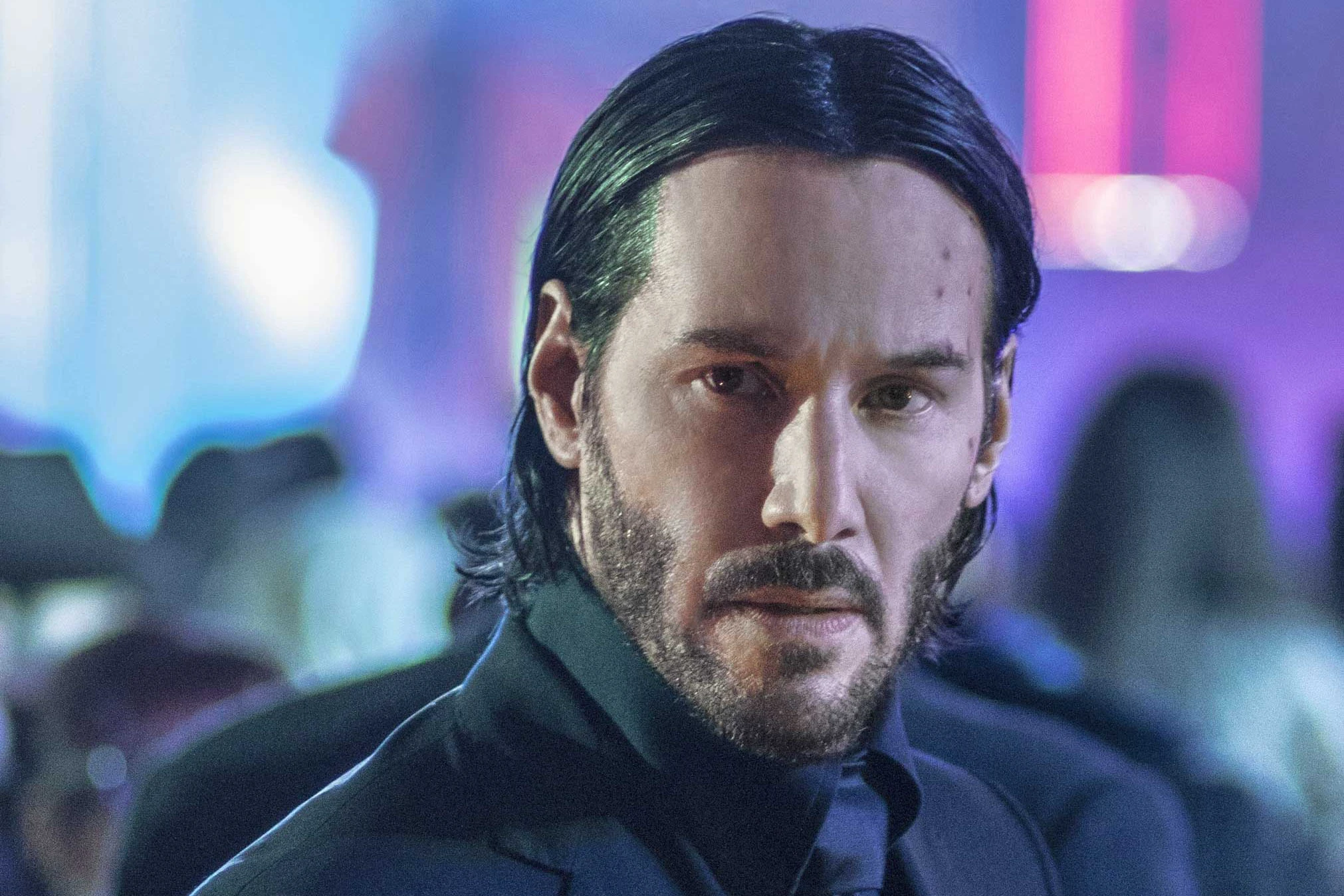 Nobody has to feel bad for a foe still figuring out how to incorporate their wideouts. Loaning a player to the other locker room is disallowed by NFL rules. The transaction might be too sportsmanlike, anyway. Green Bay can cope with their life choice of signing Sammy Watkins.
Fans still in the Halloween mood struggle to solve the mystery of what happened to the Packers. A particularly mouthy Green Bay side lashed out to cope with rare struggles. Shoving someone standing on the sideline was their hardest hit.
Misery feels the worst when it's unprecedented.  The Packers demonstrate the intensity of torment to those unfamiliar with adversity.  Crankiness was worth zero points. By contrast, the Bills know suffering like they majored in college at it.  Trying to manage newfound prosperity is the best sort of problem.
Maybe all that suffering served a purpose.  We spent ages tried to convince ourselves of the notion as we coped with Mike Mularkey's tenure plus lousy years buffering both sides.  The sense that Buffalo didn't play to its utmost in a primetime game it won by double digits might not be a crisis. Cris Collinsworth stopping talking is just one alleviation.  Improvement can arrive with nothing more than the perspective offered by time.  A week with a victory has already gotten better.
Editor's babble: No one can get a laugh out of me like Anthony Bialy. We are so grateful for his many contributions to our blog. You can also find Anthony on Twitter @AnthonyBialy.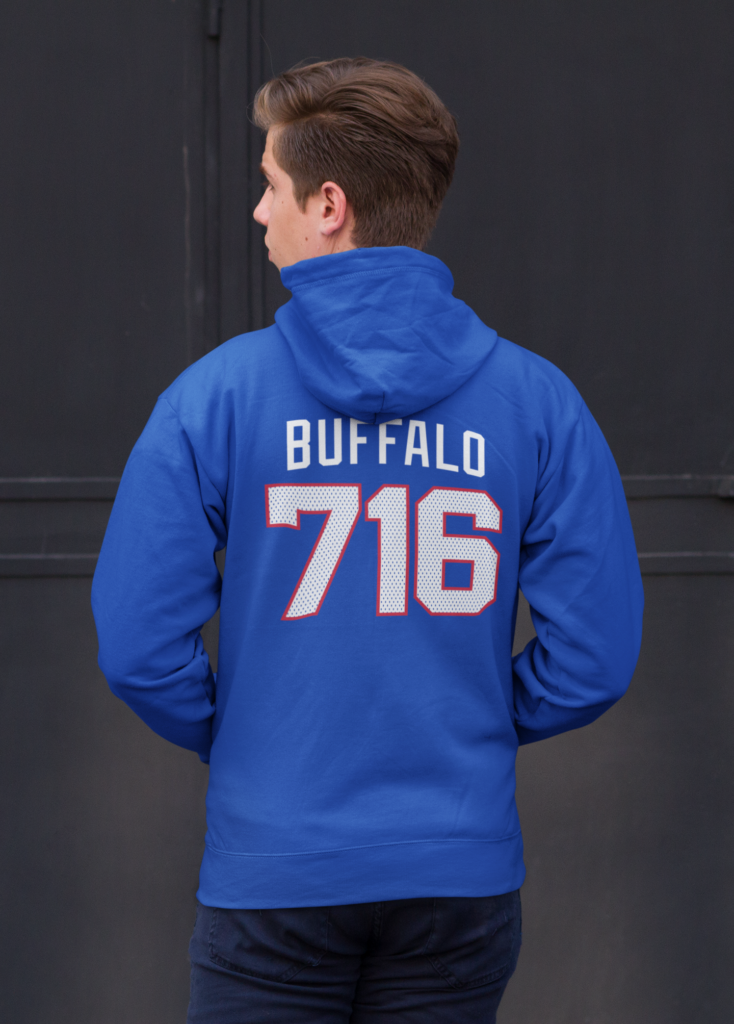 BuffaloFAMbase.com is sponsored by 26 Shirts
Every Monday, we launch a new two-week campaign of a limited edition t-shirt design. Every shirt purchase results in a donation to a local family in need. After the campaign ends, the shirt is retired. A new design is released, and a new family benefits from your fandom!