The sample size of data is beginning to be large enough after five NFL games for us to identify patterns in player performance with at least a reasonable chance of being accurate in our thinking. After the 38-3 butt-whopping the Buffalo Bills put on the Pittsburgh Steelers in Orchard Park on Sunday, there were some minor revelations I'd like to share with you that went beyond what statistics from the game will tell you.
Let me begin by focusing on the defensive backfield. In this post, I'd like to discuss a different way to look at the Bills' DB situation. It's clear and was even mentioned by Tony Romo on the broadcast on Sunday that our fan base is much more knowledgeable about the game of football than most other fan bases. The comment made me smile because he noticed not only our passion, but our aggregate understanding of the game.
He's right.
One thing we've all been focused on early in the season is how far down the depth chart Buffalo has had to go with respect to the defensive backfield. We all collectively groaned when Micah Hyde went out so early in the season with a herniated disc in his neck. Rightfully so, because one thing you can see with only newbies out there for the last couple of games is how much they are missing just one wily vet to guide them throughout the game.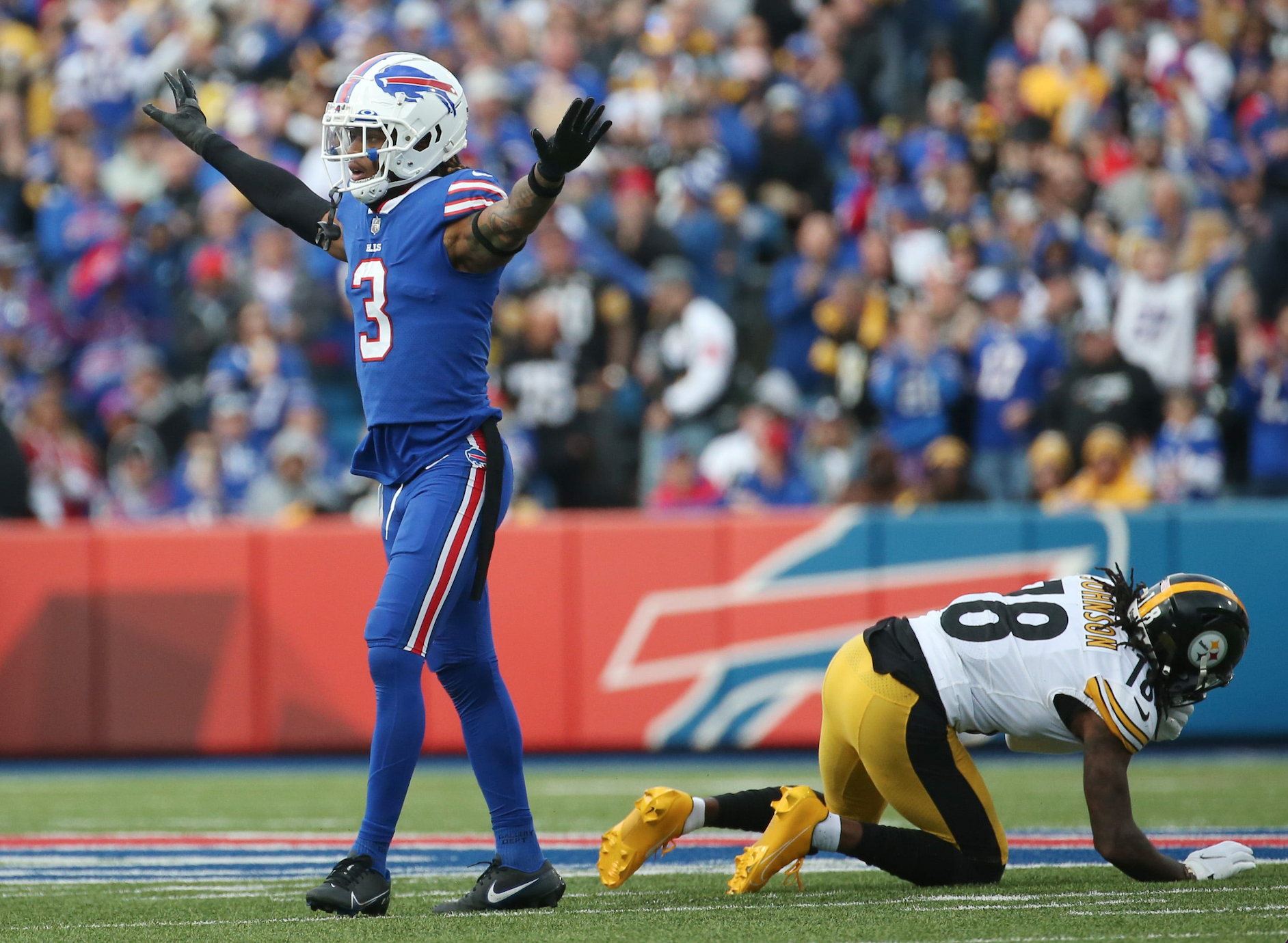 They will make mistakes. They will take penalties, but let's note right here it seems like there has been a minimal number of pass interference penalties called on these tadpoles. Kudos to them. Jaquan Johnson and Damar Hamlin are both veterans on the roster, but the amount of their playing time during regular season games has been relatively small over the last few years. Kudos to Poyer & Hyde for being relatively healthy over their tenure in Buffalo. We are now seeing how much they are missed on the field.
However, instead of focusing on the clear loss of wisdom from experience in the defensive backfield, there are some benefits to putting your back up guys out there who are clearly ready to play and know the system in their sleep. They come to the field with a notably different but not necessarily deficient set of skills.
Hear me out.
Wise old farts like Poyer and Hyde have already figured out how to be as efficient as they have to be to get the job done in every game they play. After five plus years in the same Leslie Frazier/Sean McDermott defensive system, they have seen it all in terms of formations. They can finish each other's sentences and that is an intangible asset to have in your defensive backfield.
On the other hand, when the young farts start roaming the range, it is with an entirely different mindset because they are trying to establish their worth to the team as opposed to wandering around like the pythons named Poyer and Hyde.
The result is you may be sacrificing wisdom on the field for the young bucks who play with a more 'balls to the wall' mindset.
Is one mindset better than other?
Perhaps.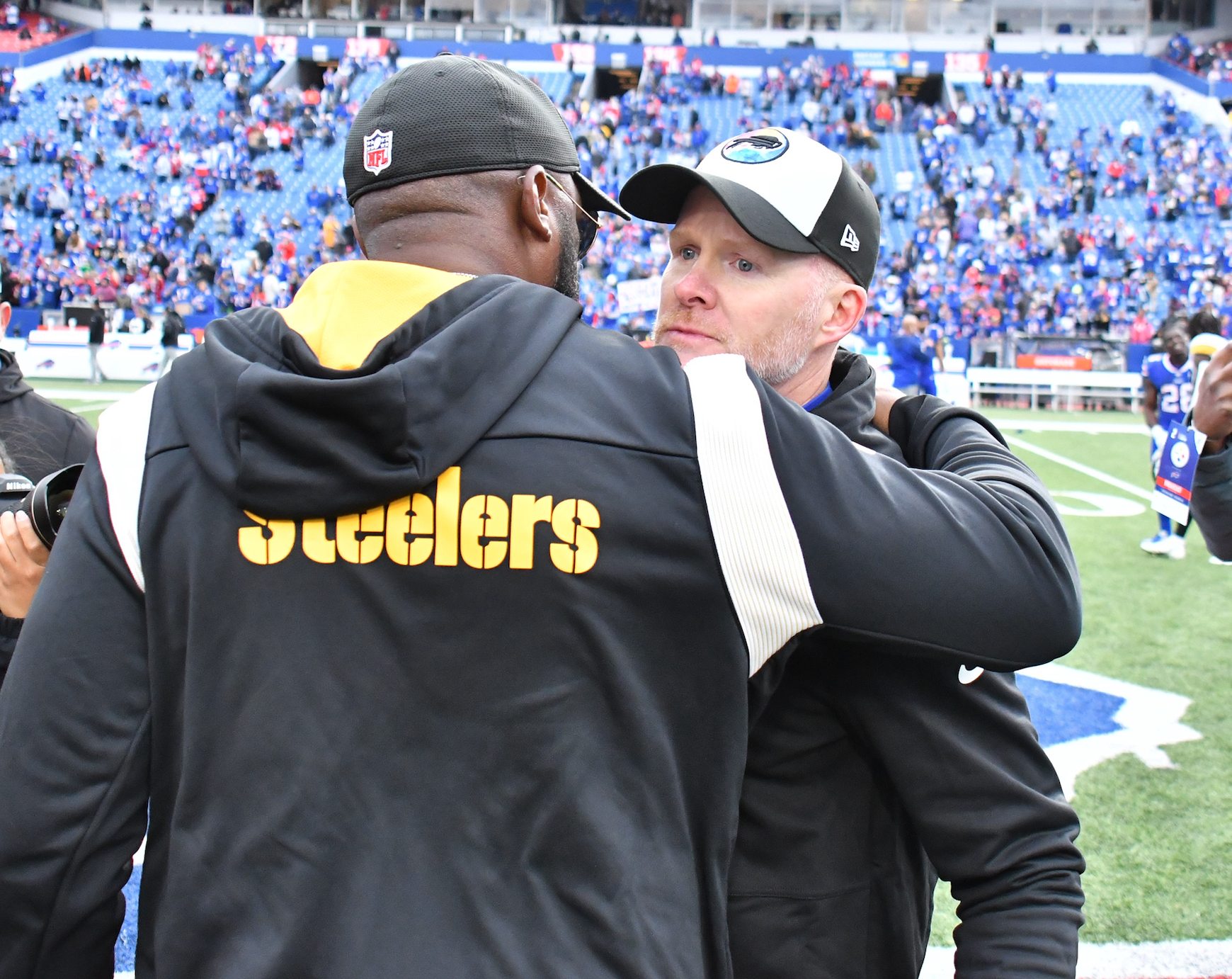 More likely is that each mindset brings its own set of advantages and disadvantages based on experience. Never to be underestimated, that wise old coot Sean McDermott has been doing some things that make me smile.
In the most recent episode of The Athletic's Bills' Beat Podcast featuring Joe Buscaglia and (in this episode) the infamous Tim Graham, [please allow me a moment of schmooze for one of the most creative minds covering the Bills], Mr. Graham references an observation that McDermott wisely rests veterans with nicks and nagging issues & enthusiastically inserts his B-team to win games in the early part of the season.
It certainly makes sense this might be McDermott's pattern of thinking. RESTING veteran players more as they progress through their time on the Buffalo roster seems like a good idea if depth is good enough. He believes in rotating defensive linemen, so why wouldn't McDermott rest a guy like Tremaine Edmunds or Isaiah McKenzie, even though either probably was able to play if it were later in the season or in the playoffs.
The answer may lie in an off the cuff comment by McDermott in a press conference my aging brain still remembers. McDermott once revealed the strength and conditioning professionals taught him that rest is at LEAST as important as working out at a high level as one does when playing in the NFL. This comment leads me to believe McDermott's strategic approach to this season may be about giving some players a veteran rest GAME, as he does giving veteran rest DAYS during each week of practice.
There's one more advantage rolling around the 'Twitterverse' about why it's a good thing to play the tadpoles early in the regular season. By doing so, they get vital GAME reps, as well as get some national exposure to test the waters of free agency.
All is well and good for the inexperienced players. But the contribution/benefits to this Bills season revolve around how much more the younger, less experienced players like Jaquan Johnson, Damar Hamlin, Kaiir Elam, Kahlil Shakir, Christian Benford, and others take advantage of the increase in playing time. Aside from a sense of desperation to perform resulting in some inevitable rookie/backup mistakes, having new faces in the back of the defense at the very least makes opponents wonder about new players' tendencies.
It appears Buffalo's coaching staff is very adept at preparing inexperienced players to succeed on the field by putting them in places where they are more likely to be productive. Harnessing their sense of desperation can increase their productivity and finding out what they do best can help bring them up to speed quickly.
So, the bottom line is really about looking at newbies in the back of of the defense as being a glass half full instead of empty. We won't see the silver lining regarding this situation until later in the season.
Chill pill time.
Editor's babble: You can also holla at me on Twitter @RobynMundyWYO. Go Bills!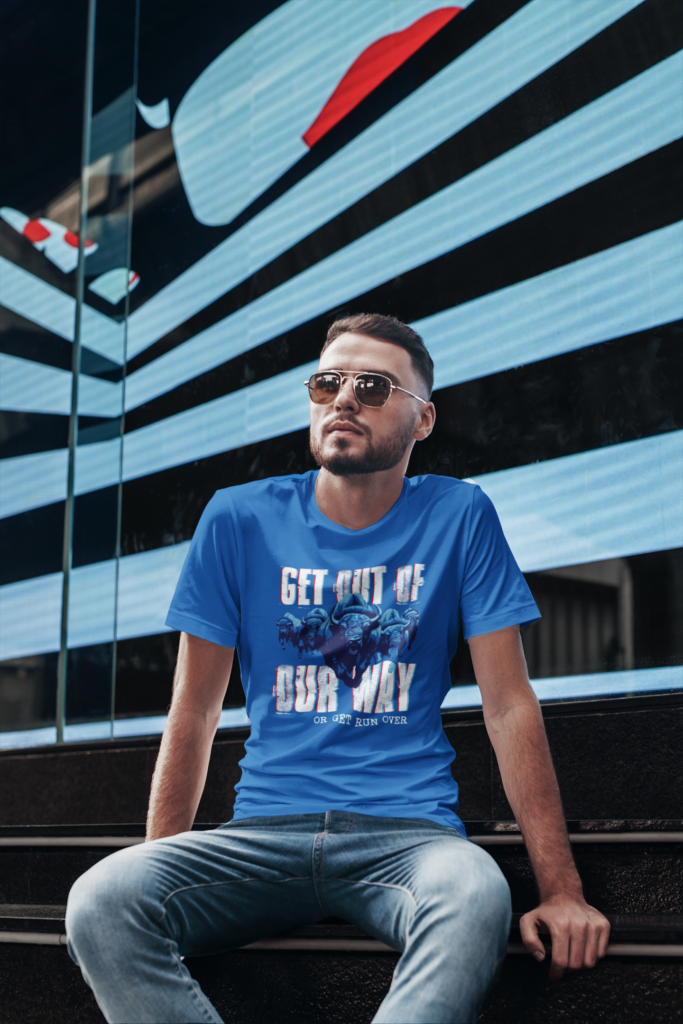 BuffaloFAMbase.com is sponsored by 26 Shirts
Every Monday, we launch a new two-week campaign of a limited edition t-shirt design. Every shirt purchase results in a donation to a local family in need. After the campaign ends, the shirt is retired. A new design is released, and a new family benefits from your fandom!