The first game isn't the last.  There's a bit of pressure on the Buffalo Bills in the same sense The Office occasionally gets put on as background viewing.  But there will be plenty more chances to fulfill safe-for-work dreams no matter what happens in a few overwhelmingly anxious hours.  It'll be tough to not overreact during an unusually lengthy off week, what with life having meaning again on account of football returning.
A twitchy countdown no longer counts days by the dozen.  The real fretting begins now.  Less time balances out with greater intensity.  The thrill of knowing we're between kickoffs occurring in the same season means September is the best month ever.  Keeping score makes things even better.
The game after will also be conducted after sunset just in case this moment doesn't feel melodramatic enough. A rather daunting lineup only commences tomorrow, so it's important to stay level no matter each result. Like Bill Dauterive says about haircuts, it will grow back.
Hype may be deserved. We begin to learn soon.  The Bills are focused on trying to make other teams scared of them as opposed to the reverse.  Iron Man Brandon Beane notes we have a Von. I can think of a perfect opportunity to put out a warning there's a new authority taking charge.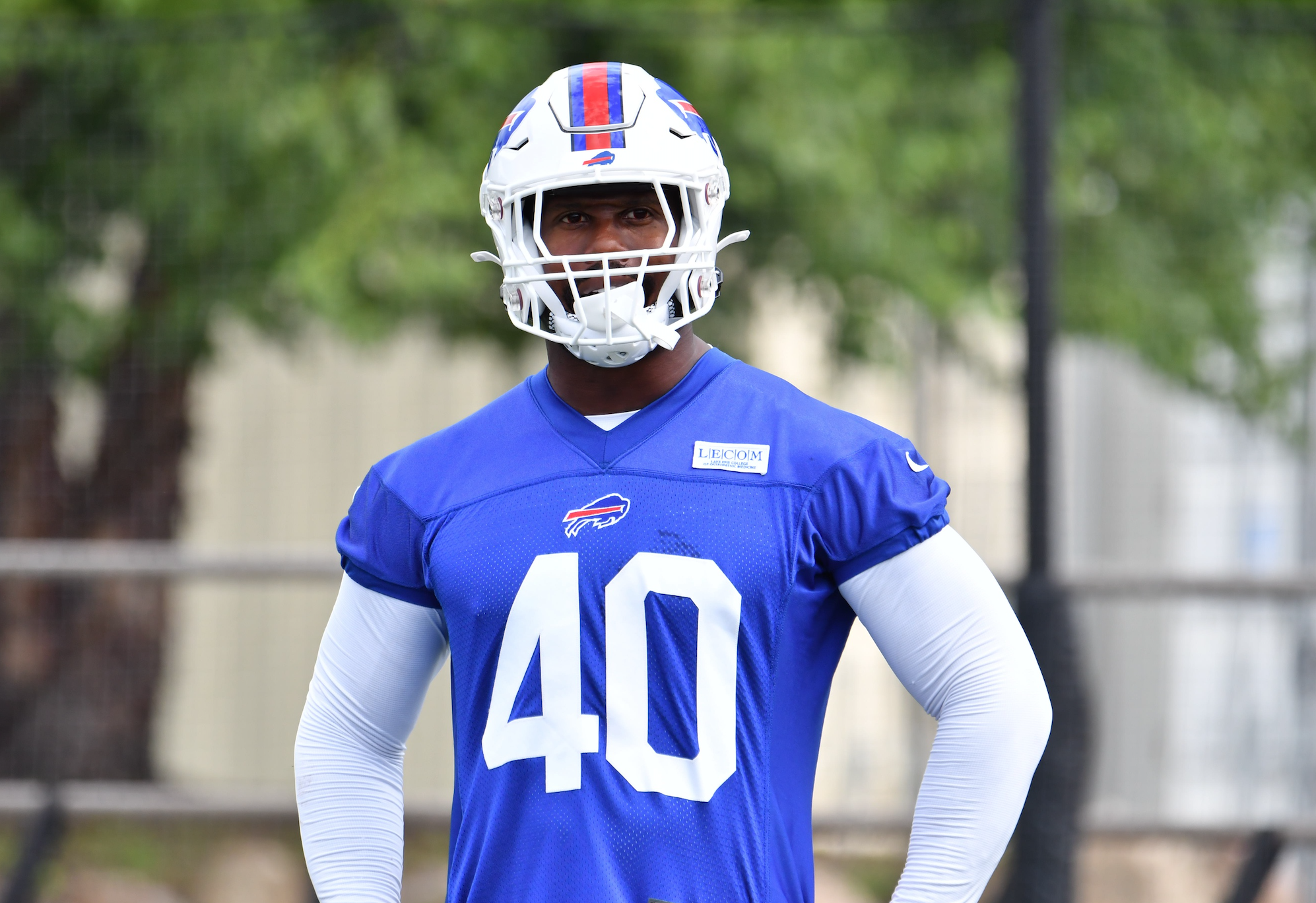 An endless stream of anticipatory acclaim makes fans nervous on an unprecedented scale. Pacing while pulling out hair may not seem fun at all. But the alternative of wallowing in positive predictions leads to not appreciating success at best and letdowns at worst.
Waiting for results shouldn't lead to concluding what they'll be. Bills fans have spent their entire cheering careers either coping with meltdowns or bracing for imminent overheating. We're more scared of being happy than Andy Warhol.
The Rams are a big deal on account of winning the last NFL game. Yet the fear of doom if the opener doesn't proceed as plotted is unnecessary. The championship belt is not up for grabs even if the result offers a sweet title bout preview.
There will be more opportunities even if the league's opener sets the tone. The pending game counts just as much as the Lions one will. Thanksgiving is almost as big a holiday.
If you thought overreactions have been trendy, wait until there are actual plays to discuss.  Even the most restrained backers are bound to project results of the next 16 outings based on what happens once Cris Collinsworth is muted.  Sports books love when customers believe everything that comes next is assured.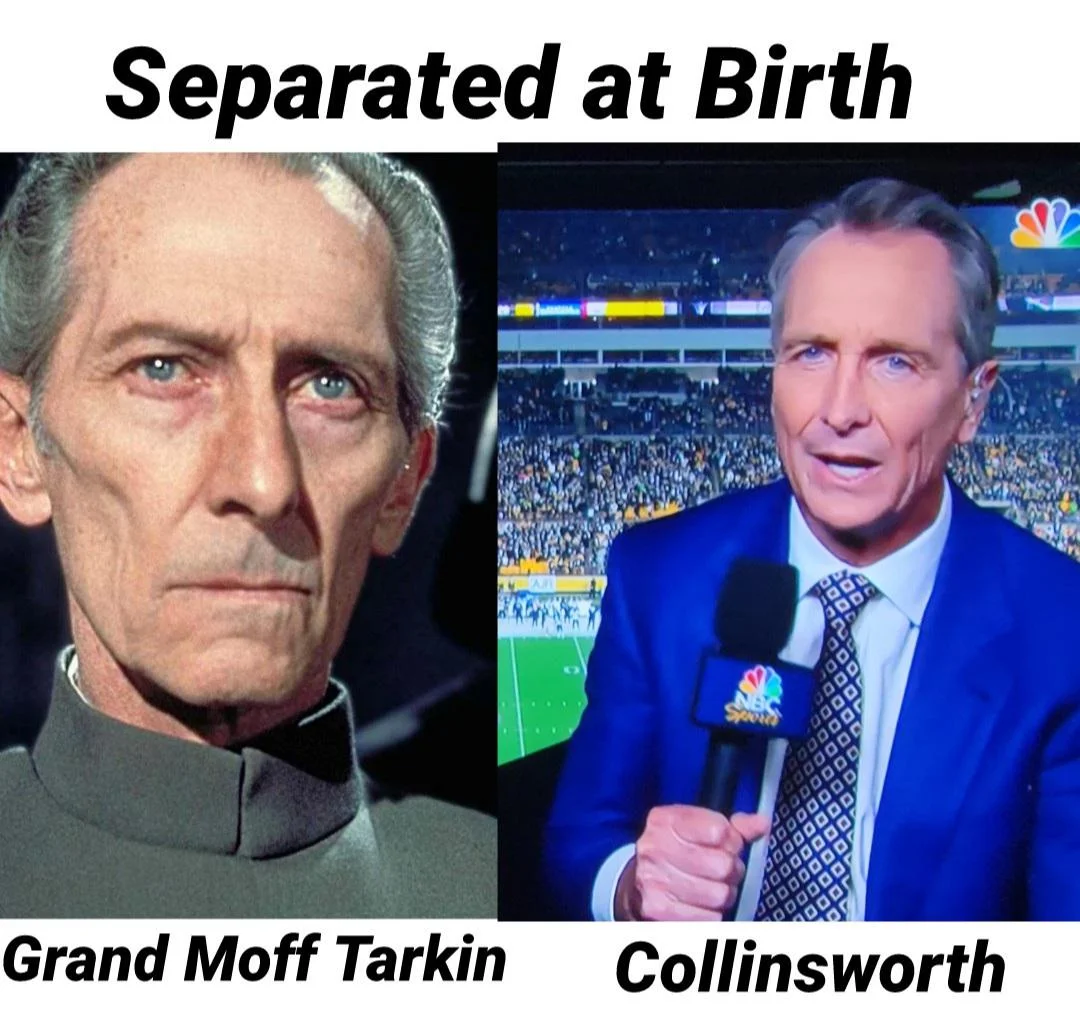 Three examples make a trend, which will ideally be the only letdown about a single potential win. There's recent precedent for the opposite. Last season didn't play out like the underwhelming Steelers opener indicated it would have. The sense they're better adjusted for the opening will remain vague for only a bit more. A team looking to treat an 11-6 season as a good start may as well use the most recent letdowns as motivation.
Act cool. As anyone hanging out in a club or occupying sporting event seats that are nicer than the ones purchased can attest, the best way to remain where you want to be is to act like you belong. The mentality of believing we're right where we should be goes a long way. No, it doesn't quite count for wins. But confidence that doesn't teeter into cockiness helps talented teams put what they have to efficient work.
Shrieking with joy or sorrow sound remarkably similar. Commandeering the wheel while emotional never leads to a good destination. A reminder to not freak out about each week's results will help make a tense season calm. We won't end up either booking a Super Bowl trip or looking forward to Saturday's college action only to scout potential top picks.
Work won't be done no matter the result in a singularly prominent outing. The Bills are going to blessedly have over 94 percent of the season left. There's ample room to improve or keep progress going.
If this team plays as well as projected against possibly the toughest foe possible, we'll look forward to letting it ride. If all our dreams are ruined, it's only for a week or so. There are going to be ample opportunities to replicate or recalibrate without downplaying the game's psychological weight. Mentally rehearsing doom differs entirely from expecting it. I wouldn't know how to fall asleep without first reviewing everything that could go wrong.
Fans are naturally eager to look for signs about how standings will be as 2023 starts. The wait to see if the Bills are as awesome as wished is about to begin ending. Even the sliver of time left in the football interregnum will be tough to endure, which makes getting through most of the year a feat worthy of a medal or at least the wings you were already prepared to order.
The offseason is a long time to wait for potential disappointment, as half the teams will discover by Sunday night.  But feeling devastated doesn't have to continue.  It's tough to spot trends with so few samples, which social media junkies projecting permanent results find unbearable.  Not letting a first impression define what happens next is the goal of both Bumble matches who send typos in first messages and franchises.  Getting through a couple weather seasons waiting for the football one is hopefully just the start of achievements.
Editor's babble: We are grateful for Anthony Bialy's contributions to our blog. You can also find Anthony on Twitter @AnthonyBialy.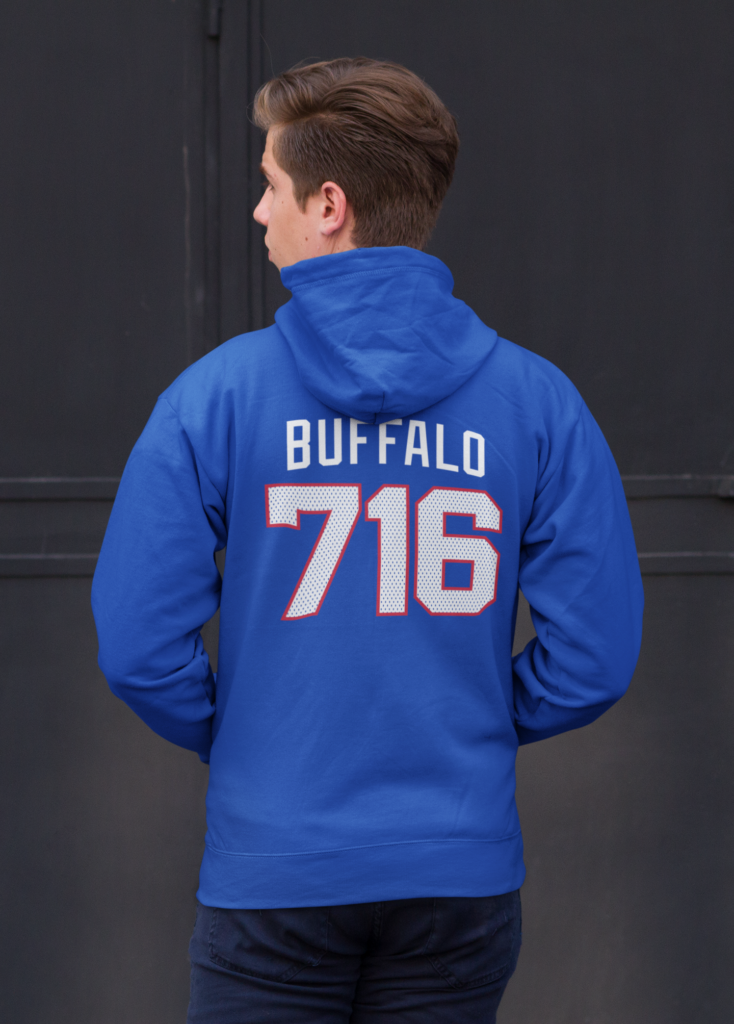 BuffaloFAMbase.com is sponsored by 26 Shirts
Every Monday, we launch a new two-week campaign of a limited edition t-shirt design. Every shirt purchase results in a donation to a local family in need. After the campaign ends, the shirt is retired. A new design is released, and a new family benefits from your fandom!