Practice notes Thursday
Brewer and Blackshear are the first out of the practice facility again. They've been in the first five every day. Each stops to sign about five autographs, and before stepping onto the field, Brewer points heavenward and kisses his finger. I'm just praying the clouds stay overcast; I got sunburned yesterday.
Benford is third out, the first one wearing all of his gear. Prince Emili and Jacob Capra round out the first five.
Joe is on his way, my niece Karen and her son Tanner are coming, and I have seen Muki Hawkins and Mike McDonough, so we have a nice BFBase contingent for the final day.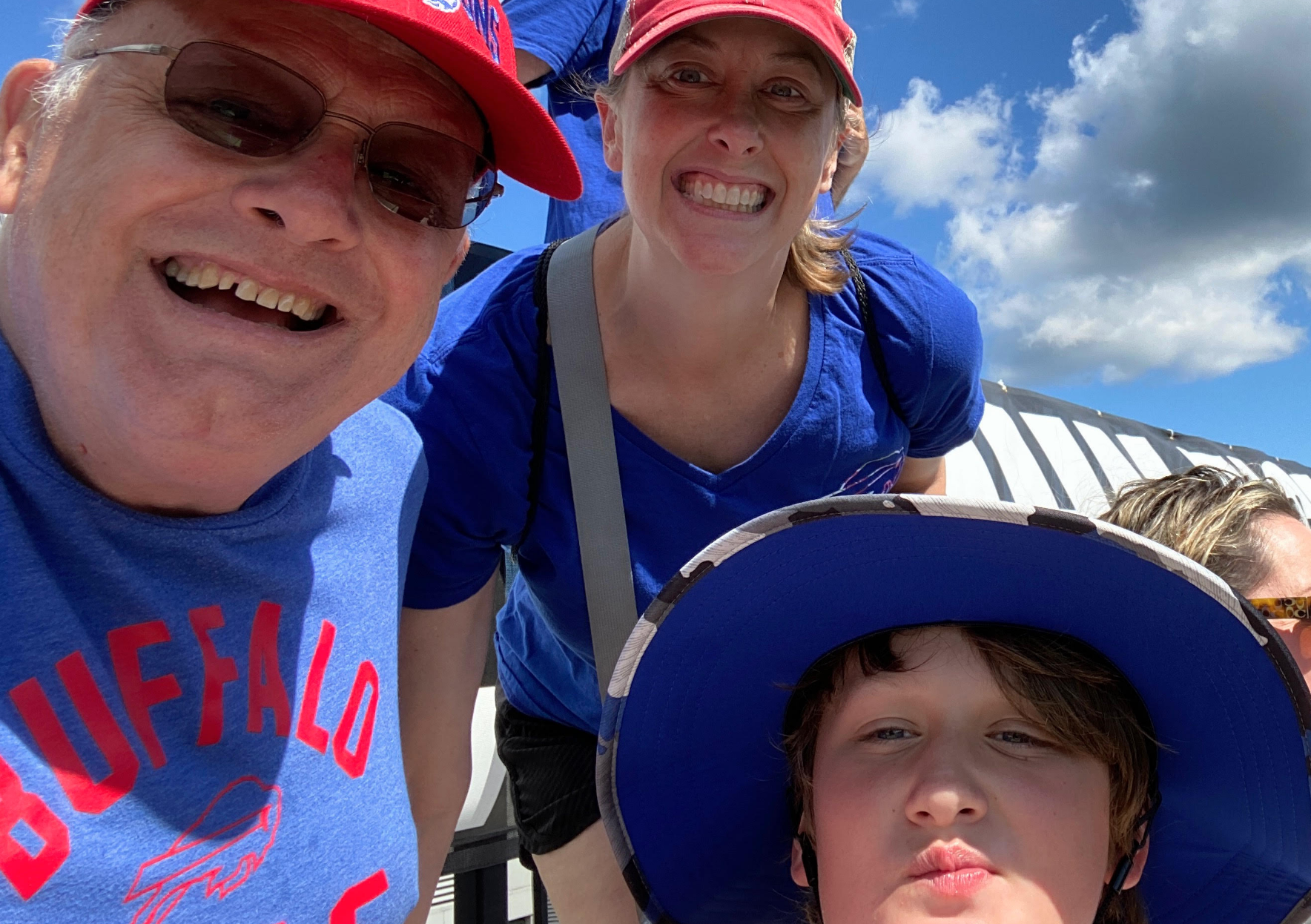 Araiza and Haack walk out onto the field together today and take some nice casual 50-foot punts just to warm up.
New Jersey Report
There is a black James Cook Georgia Jersey over in the corner, next to another Josh Allen Wyoming. Thrill of the day for us was a number 66 signed Billy Shaw jersey. Also a Bobby Boucher from The Water Boy.
When Josh Allen comes out, he gives a high-five to Tommy Sweeney. Don't count Tommy out yet.
Sean McDermott is dressed in all black today with the white bucket hat, looking like Spy Versus Spy in Mad Magazine. Matt Araiza is now booming 75 yard punts, again to warm up.
It's good to see the starters out there on the offensive line. Spencer Brown is one helmet taller than everybody else.
They're running the hurry-up offense before calisthenics today. Lots of Diggs and Davis. Then the touchdown to Knox. The twos get a chance at the hurry/up and why they even fake a handoff during hurry up is beyond me. VanRoten is snapping the ball, Doyle is at left tackle, Hart LG, and Ford is right guard, and Quessenberry RT. Keenum throws to Hodgins for the touchdown. Watch for that on Saturday night.
Threes have Tenuta RT Anderson LT. Simmons at LG, Capra's your C, Mancz is at RG. Wydermyer drops one high pass and then catches a TD. It looked like the same play, so it might've been a redo.
Cal Stars
Spencer Brown 2x, Andre Smith, Tim Settle, James Cook 2x, Singletary 2x, and Van Roten.
Running to the other field the fastest are Von Miller, Josh Allen, Jordan Phillips, and the 2 other quarterbacks.
Punt returners today in order are Khalil Shakir, Duke Johnson, and Raheem Blackshear. Returners have likely been instructed to let the punt go if it is going to reach the end zone. One of the punts lands on the half-yard line and immediately takes a right angle and skitters out of bounds. Wow. Now they're trying to get the gunners down there to make the catch of the punt inside of the 5 yard line.
The offensive line is using a blocking sled for the first time this camp. Boras is throwing the ball to Sweeney, now are they using two tennis balls. Max is receiving a football thrown by Boras as soon as his back is unturned.
Kromer has the guys doing more combo work, Ford with VanRoten, Capra with Owen, Brown with Bates, etc.
The wide receivers are practicing with Josh doing out patterns, then he and Case Keenum switch sides and do dig routes. Now the tight ends are mixed in, and they're doing deep routes. After the tight ends go off the field, the wide receivers work on different routes, and Coach Boras spends a lot of time with Quintin Morris and then Knox.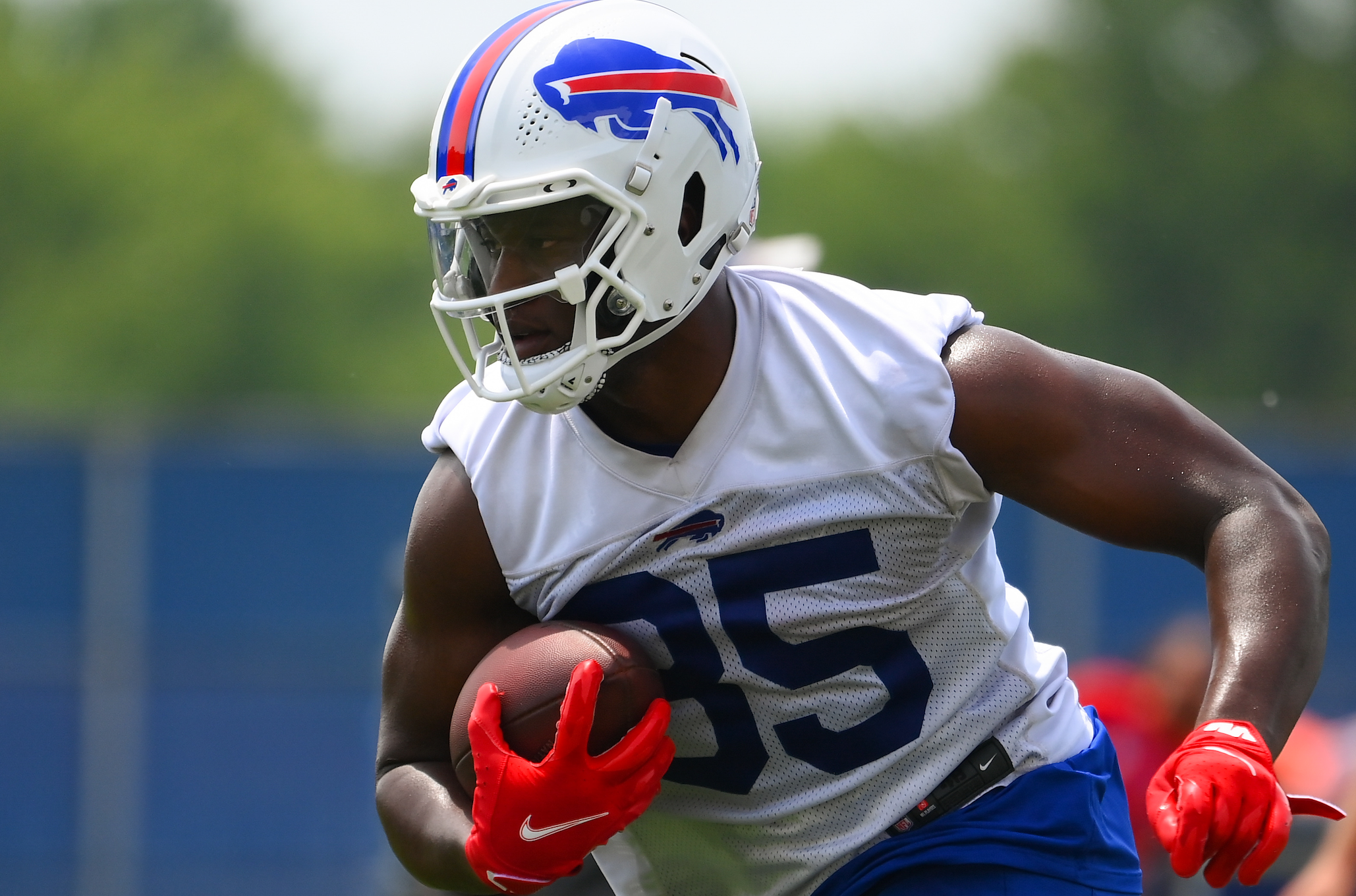 11 on 11
You know it's time for the 11 on 11 because DJ Milk always turns up the volume. Daquan Jones is the 1-tech defensive tackle for the ones, with Micah and Jaquan Johnson the safeties, and Kaiir Elam and Jackson the corners. Elam holds Davis on an out route by Gabe. Five receivers now, and the defense sniffs out an underneath pass to Diggs, and prevents Diggs from making the turn after the reception. On the next play, Groot is in on Motor before he can even get started. Groot could actually have taken the handoff himself, he was in that fast.
The ball is returned to the 25, first and 10. Siran Neal and Kaiir Elam are the CBs now. Singletary finds it pretty rough sledding up the middle of that defensive line, currently with Jordan Phillips and CJ Brewer. Terrel Bernard doesn't let go of Singletary, but McDermott breaks them up. Allen throws the ball a little bit low and a little bit out ahead of Diggs on a post route. Boogie Basham tips a pass by Allen and almost comes down with it, as well. Defense wins.
Highlights for the twos included an in route by Khalil Shakir and a delay by Jamison Crowder. Shakir was in the slot on the next play. A nice pass went to Tanner Gentry on a slant route.
Threes have Tenuta at right tackle, Hodgins out wide. He also played in the slot with Neil Pau'u out wide, then
Gentry would play in the slot. Other teams are not going to be able to keep track play to play of the individual abilities of these pass catchers.
Back to the ones. Motor Singletary bursts up the middle for a nice run for 50, the longest of the day. The next play, Davis pushes Micah out of bounds. Micah threw the ball at Davis, and Davis was held back by Motor. Moving vans are leaving camp already. Everyone can't get out of here soon enough.
Best play of the day —and we'll make it our catch of the day— was Jamison Crowder pass from Barkley for about 60 yards. That's the run after catch we're looking for. I haven't really seen that from Allen or Keenum.
Time for these guys to get back to their own beds their own houses. Had our second bench clearing brawl.
11 on 11 red zone work with the ones, Josh's passes to Knox, then to James Cook, then to McKenzie in the corners of the end zone are COTD. The two's got a chance. That's all you need to know.
Practice Ends with 4 wind sprints, which Gabe Davis, Micah Hyde, AJ Epenesa, Siran Neal, Reggie Gilliam and Isaiah Hodgins trying the hardest.
I've many people to thank, including my wife Pam for driving; all my spotters Joe, Mike, his boys, Brian, and Brian, plus seasons ticket holders Rande Mead, Edward Jackson Jr., Nathan Alvarez for sharing their tickets with me. Many thanks to Robyn Mundy for her time and assistance with editing. Thanks to Franklin for his smiles and considerate nature. Finally, thanks to all of you who read the AstroNotes! You are all part of a marvelous FAMBase!
Editor's babble: We thank Dean Kindig for his incredible contributions to our blog. You can also find Dean on Twitter @TCBILLS_Astro.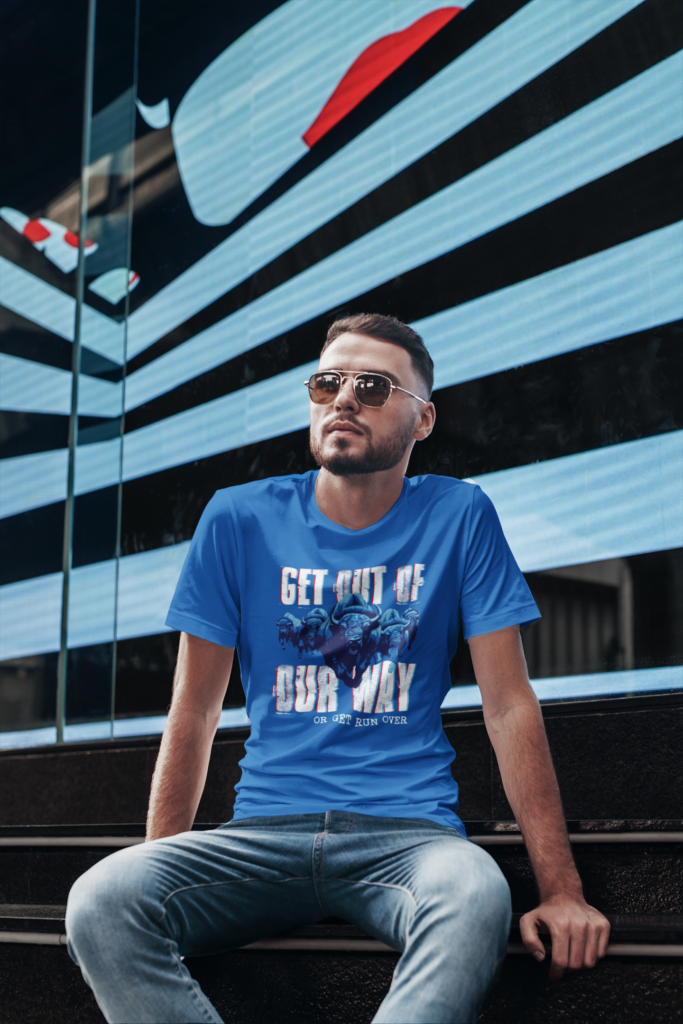 BuffaloFAMbase.com is sponsored by 26 Shirts
Every Monday, we launch a new two-week campaign of a limited edition t-shirt design. Every shirt purchase results in a donation to a local family in need. After the campaign ends, the shirt is retired. A new design is released, and a new family benefits from your fandom!