Extensive tension in wondering how many snaps our beloved starters will take in quasi-football beats needing to see them play. Wanting them to watch like us is much preferable to demanding apparent first-stringers play into the first preseason game's second half. I remember 2010 no matter how much I wish to forget.
Needing something upon which to cling would make this month truly excruciating. A handful of completions in August sustain those cursed to back woeful franchises. That's not us, which still feels uneasy to claim. More impressive rosters have already established precedent. I would prefer Josh Allen not throw at all even though him doing so is my favorite thing.
Confidence without cockiness is the best thing to establish in the next few weeks. There is nothing fans want to get through faster than the preseason. The Buffalo Bills are no longer doing so to get to disappointment with games that count. Instead, pretending to despise the Colts offers enough stress.
Camp has been focused on how the Bills will utilize excessive talent.  This year features good problems like needing to change a phone number after winning the lottery.  Trying to find guys worth keeping isn't quite as fun as determining which worthwhile option won't get to gain as many yards as hoped.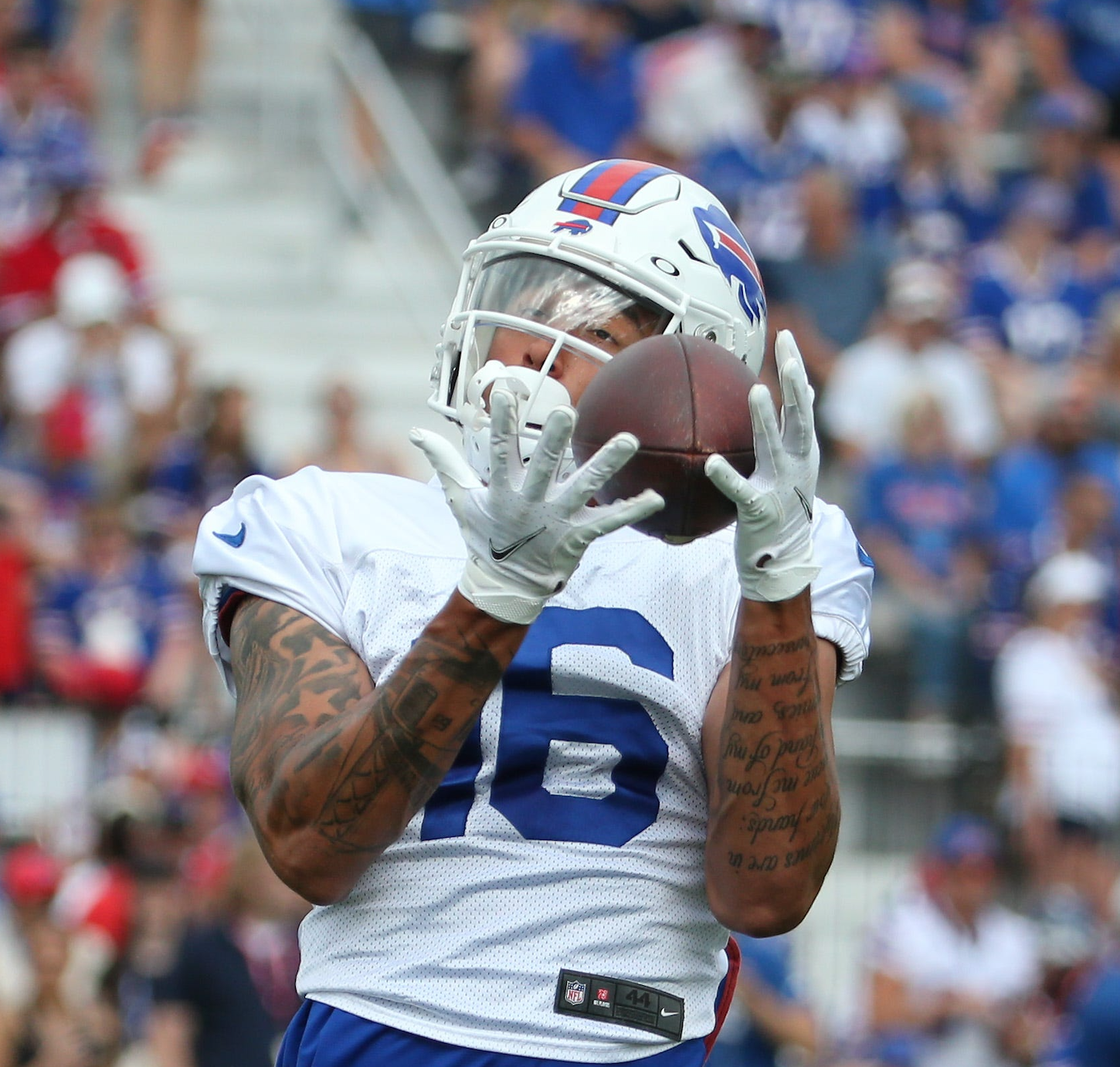 There's not much time to lobby for allowing more receivers. Stupid NFL rules presently limit how many players are permitted to touch the ball during normal circumstances. The policy makes rotating all the wideouts you'd like a delicate situation.
Coping with present restrictions shouldn't lead to a depression.  The Bills can content themselves with five options on pass routes.  Recall that they're allowed to rush for an extra delight.
Allen should have to regularly decide which of many options deserves to be blessed by the heavenly opportunity to receive one of his blessed passes. For now, there are three phony games where we don't need to see him display why he's getting a raise.
September is the best time to attack on all fronts. Ken Dorsey is trying to get a sibling surrounded in Europe to cry while playing Risk. Even a new coordinator shouldn't need to try out anything complicated this week. Magicians don't give each other a chance to figure out how the dove arrived.
Making battles unfair is the goal of anyone waging them. Traditional deep threats aren't the only threats if you really want to make foes tremble. Deploying Isaiah McKenzie and Jamison Crowder underneath exhausts defenses before they even take the field.
Meanwhile, we haven't even gotten to a position that's less and less considered a glorified lineman.  The existence of tight ends is like remembering a stashed dessert.  Sticking Dawson Knox and O.J. Howard on the field simultaneously is a potential thrill that wouldn't involve blocking for wishbone backs.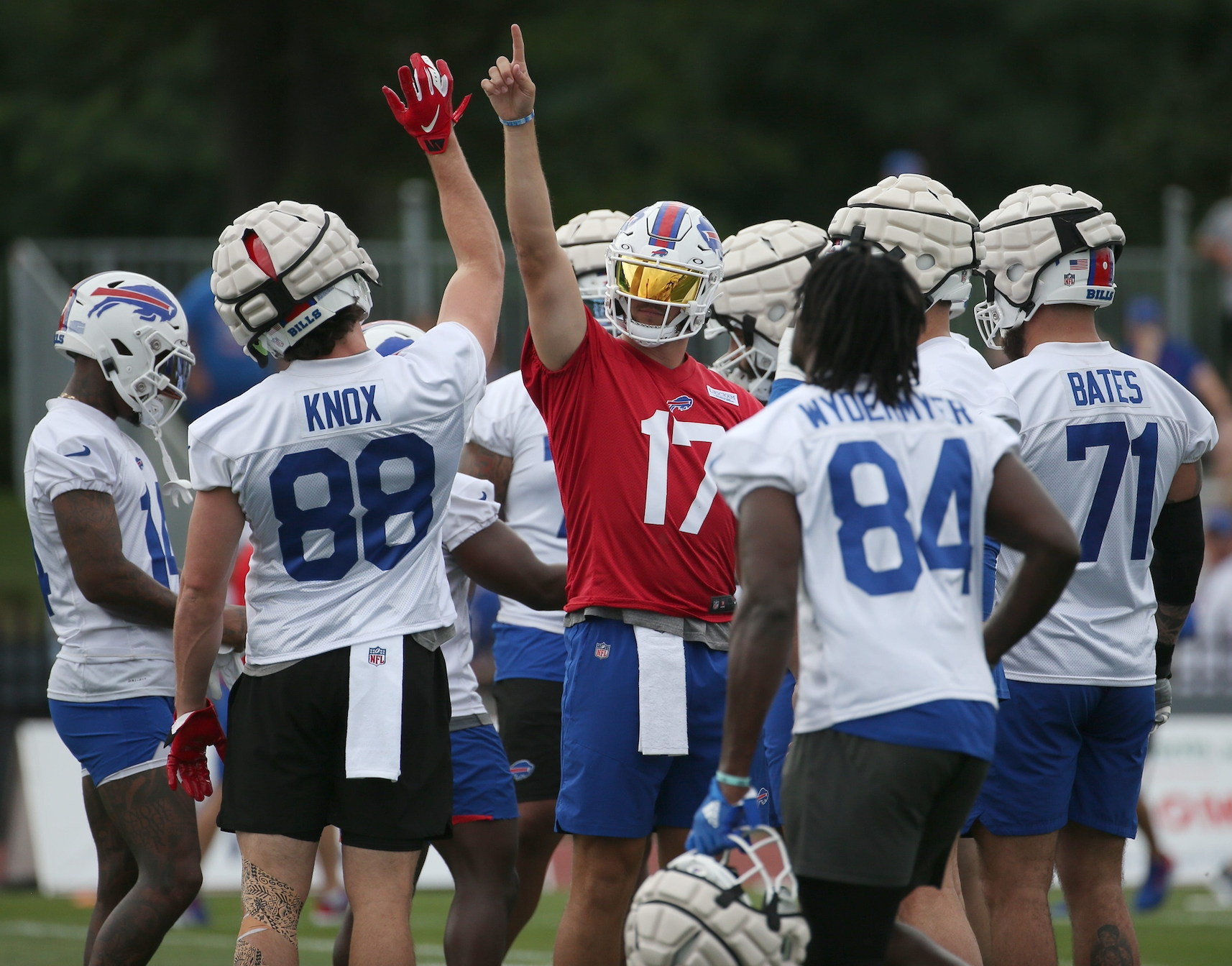 Players who've established themselves are living through preseason without the games part. A lot of Bills should be literally just waiting for a new month. There have been enough injuries during camp to show that their biggest present rival is themselves. There's little benefit from increasing risk during games designed to provide hope for recent playoff outcasts.
A few rehearsal snaps won't justify danger. Finally, that's good news. It wasn't that many seasons ago when duplication with the goal of marginal improvement appeared hopeless. But this roster no longer resembles the preseason cuts of other teams.
There's not much to do this Saturday that will prepare them for the first Thursday. Von Miller knows to go after enemy quarterbacks. Seeing beloved Bills in uniform for the first time this year or ever will have to suffice as excitement.
All workers think they're underpaid. Wide receivers are merely the most vocal. The eternal negotiation between staff and management relates to splitting shift duties. The best-case scenario involves position members thinking they don't get enough chances. Employees who want more responsibility is a good indicator of corporate morale.
We can wait to see all of our dreams being put into action. The Bills are not peaking during summer school. August's best team will struggle to get anyone to throw them a parade.
Patience may finally be rewarded. A team not falling for its own hype should be looking for a calm preseason. Neither participants nor fans should be getting jazzed about what unfolds during time-killing outings.
The impostor season is fun more in the sense of a pleasant reminder that there's a team. Seeing what their jerseys look like is important training for distinguishing participants during the regular season. Red, white, and blue is very patriotic.
Preseason provides options.  Everyone claims to loathe having even three simulations.  But coaches can use them as they wish.  A remedial franchise might cherish more repetitions.  By contrast, a club that's already put schemes into practice doesn't need much, um, practice.  If you can't wait to see how this club will do for real, I've got just the way to get through three of the hours in the meantime.
Editor's babble: We are grateful for Anthony Bialy's thought provoking contributions to our blog. You can find Anthony on Twitter @AnthonyBialy.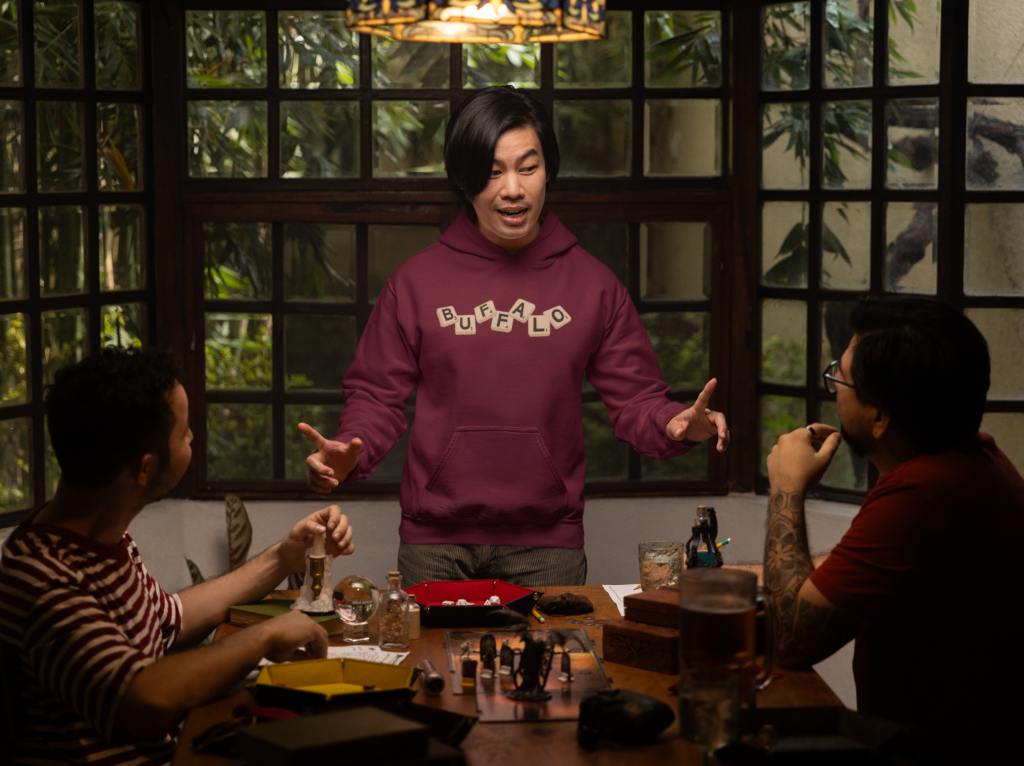 BuffaloFAMbase.com is sponsored by 26 Shirts
Every Monday, we launch a new two-week campaign of a limited edition t-shirt design. Every shirt purchase results in a donation to a local family in need. After the campaign ends, the shirt is retired. A new design is released, and a new family benefits from your fandom!