It sort-of looks like football. Astute observers will notice slight differences between training camp and games like the lack of opponents and ubiquitousness of on-field t-shirts. But the right people are preparing. Buffalo Bills fans are now accustomed to getting excited with cause. Knowing nothing has been won is how this team will win something worth knowing.
Training camp won't be the season's fiercest competition. If it is, let it be only so because each side is stupendous like the Dream Team's practices. All each side must do is be so amazing that only teammates could be the equivalent, and that's surely the easy part, right?
Hype is Buffalo's biggest July rival.  Remembering they've won exactly zero games this season should be chanted like a mantra.  We're not blaming the team for how calendars work.  It's just a reminder to stay calm when our dim emotions try to keep us psyched over a month of preparation.  Arrogant presumptions impede the work that would fulfill them.  People create their own karma.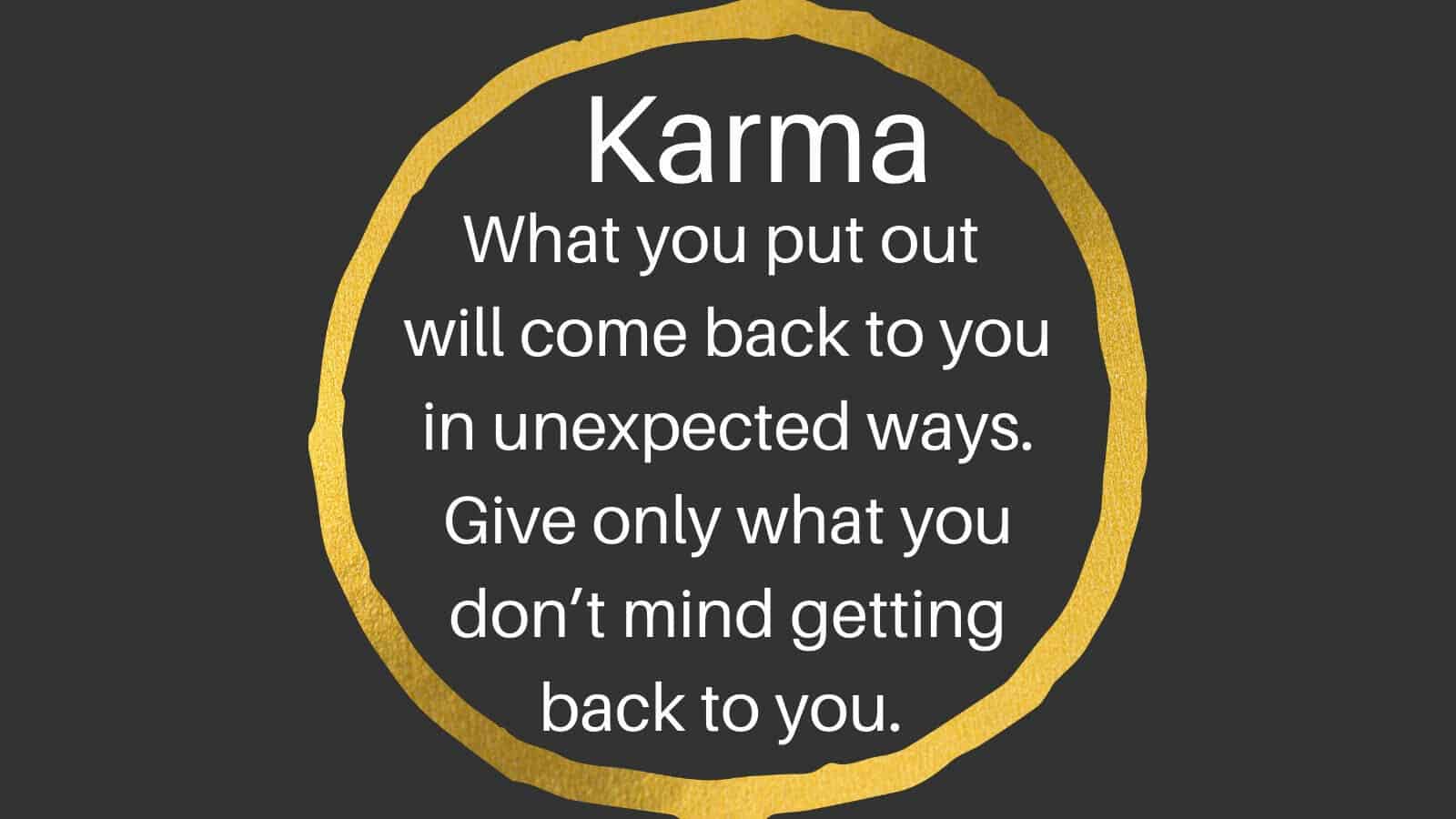 Many of these players forced to camp seem already trained. Some sessions will consist of telling Von Miller to sack. Save physical repetitions for the season. It's not that Allen- and Diggs-level players can avoid exertion, but advanced placement students may already have a grasp of what they're on campus to learn.
Aspiring to improve upon seasons with playoff wins creates a different kind of stress than camps before seasons that felt like a Producers-style attempt to profit by failing. The front office is no longer trying to build a skyscraper out of Lincoln Logs. Cherishing the context of knowing how rare it is to display justified confidence in any Bills team over time differs from wallowing in past catastrophes.
Like listening to records, everything comes back into vogue. This team doesn't even have to wait for trends to become evident. The Bills should consider themselves lucky to be installing the Ken Dorsey offense, which we're both presuming and hoping will resemble the one used by the present Giants coach. The new system has changed as little as Malibu Stacy with a new hat.
I don't want to discourage rookies who are adjusting to work while moving back into dorms. But most spots don't seem like they're easily up for grabs. Of course, good teams don't presume those who earned chances in previous years deserve them on precedent.
New players should feel relaxed knowing they don't need to save a franchise. A nice surprise new first-stringer would supplement thrills, not be their sole source. Kaiir Elam might well be on the field against the Rams for the first defensive snap, but circumstances surrounding the top pick are often unique. A lack of stress at having to lead a new religion ironically leads to better play. Develop at your own pace, as long as it's within a season or two.
The biggest debate involves where this relatively relaxed session is occurring. Returning to Rochester creates a return to normalcy that wasn't necessarily automatic. Wondering if the Bills should sustain location beats arguing about which quarterback on this roster should take the most snaps. Their summer setup becomes more unique in a league where remote camps are going the way of making calls with phones.
Franchise realizing they have professional facilities where they play games have led many of them to stay home.  There's no need to treat training camp like boot camp in order to create fitness.  Maintaining muscle tone throughout the year less of an issue during an era when multimillionaire players only have one job.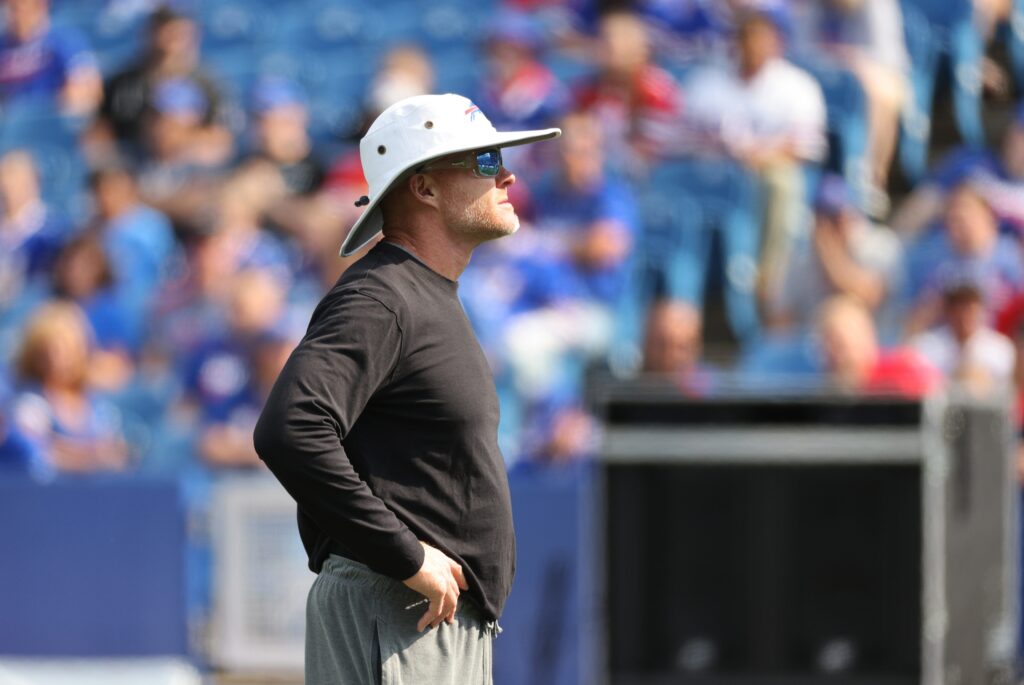 Undivided attention is valued by all instructors. Sean McDermott appreciates the value of treating summer school like a chance to earn extra credit. The opportunity for focus paired with camp serving as a live-action advertisement for Buffalo's eastern neighbor means they might continue to remain an outlier even with their home stadium and field house available.
You know a season appears promising when fans are bummed over how quickly training camp tickets went. Like a lawyer not getting to wear cargo shorts to work, managing expectations for a team that's getting adulated outside its hometown is a good problem.
The two kinds of people who think the Bills are going to stampede through the schedule are their fans and everyone else. Of course, we also once believed Kiko Alonso would change the linebacker position. Buffalo fans know as well as any other humans that what everyone is sure will happen isn't guaranteed. Camp's arrival brings us closer to learning if our non-perverted dreams could happen in reality.
The indifferent clock forces us to wait to learn how awesome things will be.  Training camp offers the opportunity to manage confidence.  If players can control themselves, fans ought to be able to do the same.  Even when they're just rehearsing, sports offer lessons.  There's your reason to follow camp like games.
Editor's babble: The hype machine is in full gear, that's for sure. Thanks going out to Anthony Bialy for his many thought-provoking contributions to our blog. You can find Anthony on Twitter @AnthonyBialy.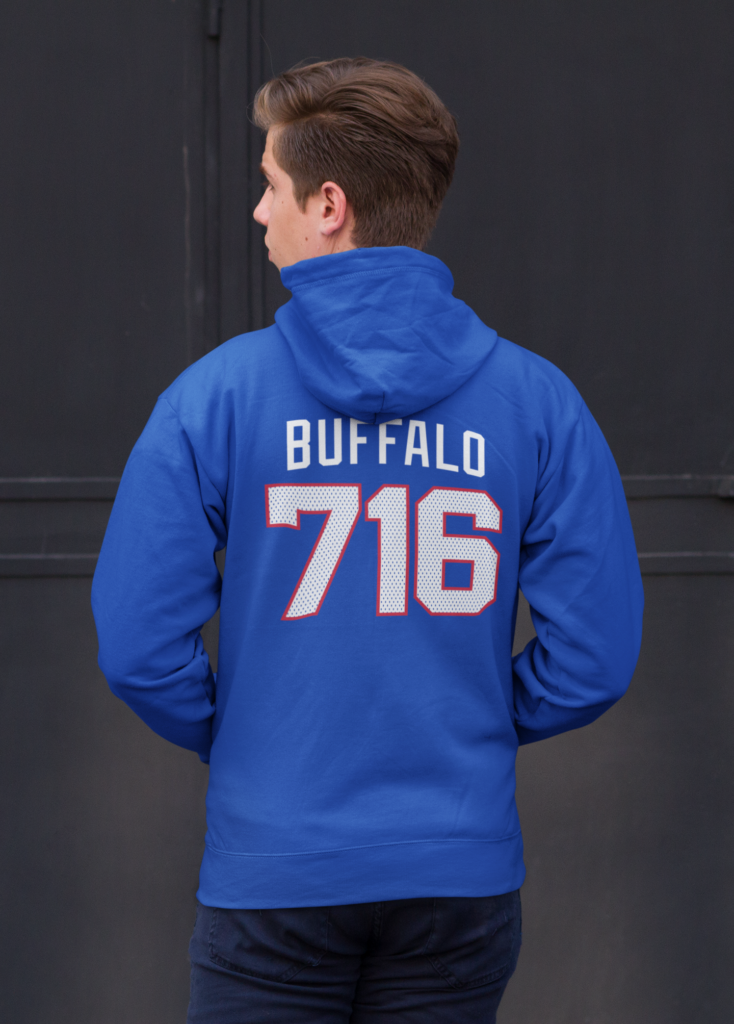 BuffaloFAMbase.com is sponsored by 26 Shirts
Every Monday, we launch a new two-week campaign of a limited edition t-shirt design. Every shirt purchase results in a donation to a local family in need. After the campaign ends, the shirt is retired. A new design is released, and a new family benefits from your fandom!