Is this the season of our dreams as life long fans of the Buffalo Bills? If you believe the bloviating pundits who claim to know these things (and all things NFL related), you're already planning the parade in Buffalo in February. Even the most vocal critics of Josh Allen back in the day are hardly chirping much at all as we prepare to support our Bills when they open training camp at St. John Fisher in a couple of weeks.
Some of us of a certain age know better than to allow ourselves to be duped by irrational exuberance regarding the outcome of a season this far in advance. We know all too well what happens to paper tigers when they fail to live up to their potential. We've been burned so many times by Bills' teams that were 'supposed to be good', the scar tissue literally reaches our bones.
However, we also want to avoid rushing through what could be a magical season without documenting the adventure along the way in some fashion. So I decided it might be time to create a diary bringing together some blabbering from my social media account on Twitter, @RobynMundyWYO.
It's been said by others my role on social media is as a 'Godmother of BillsMafia'. While I find the moniker flattering, I consider myself more as a representative of the elderly female demographic of the Bills fan base. We are such a significant part of the lore of this fan base that Anjelica Huston had to rep us in the movie Buffalo 66 by Vincent Gallo.
So in honor of old people who are Bills fans, this diary is for you. We will feature some of the latest topics of the day, along with some less than scintillating commentary from the cheap seats in Wyoming.
Whether or not the Bills finally fulfill our dreams of winning an NFL Championship remains to be seen. But if this truly is a magical year for Buffalo, let's leave a record of it on our blog as a testament of what it's like to experience the entire process along the way.
As usual, I have no idea how this 'diary' will turn out or be organized. But that's what will make this even more fun. Put myself out there for all of the NFL world to see. If nothing else it will provide some jollies after I'm long gone.
Here we are and the time has come. No more excuses. If the Bills have their season wiped out by injury, so be it. It's a variable out of our control. It's time to get ready for what will surely be a season to remember. How we will look back on it remains to be seen.
All righty now, let's get this thing going on like Rex Ryan's first press conference.
It's time to check in on the old timeline for some interesting tweet/threads pertaining to the Buffalo Bills. Be sure to follow me on Twitter @RobynMundyWYO if you want your outrageous takes considered for this space.
This Week's Tales from the Twittersphere
Tip of the ol' wyohat this week goes to Muki Hawkins (@wufosports) for getting a grin out of Coach McDermott recently when asked about the Bills being a Super Bowl caliber team this upcoming season.
Sean McDermott certainly gets a little mischievous grin on his face when he's confronted with a question that tickles his fancy, doesn't he? Sometimes the grin will also appear when he is politely trying to eviscerate someone for daring to ask whatever hot button question of the day is out there that he has no intention of answering. McDermott brings new meaning to the term 'obfuscation'. While we love our buttoned up head coach, we have also learned to see right through him when he thinks we're not paying attention.
Translation of this particular piece of 'coach speak'?
Sean McDermott knows what's expected of him and this team this season. No more rebuilding, no more cap purging… nothing more needs to be done but go out and win an NFL Championship. You can see the excitement for the upcoming season building in McDermott's eyes, but you can also see the weight it carries. No one is more disciplined as a person and as a professional.
If you listen to tone of McDermott's voice, there is a seriousness of purpose about what lies ahead this season. He's fully aware of what it takes to get the job done and exactly what his role is in making it happen. There's also a sense of immediacy in the manner how he discussed the work it will take to accomplish their goal of winning the Super Bowl.
Perhaps like all of us, Coach McDermott is also feeling an extra push to bring a championship to Buffalo in honor of the Pegula family, who are always on our minds and in our hearts.
That's it for this post. Stay tuned as we work our way through the upcoming NFL season. One way or another it's guaranteed to be a wild ride.
Editor's babble: I'll be riding around the Twittersphere looking to highlight our very own soap opera this season… "As The Bills Turn". Holla at me on Twitter @RobynMundyWYO.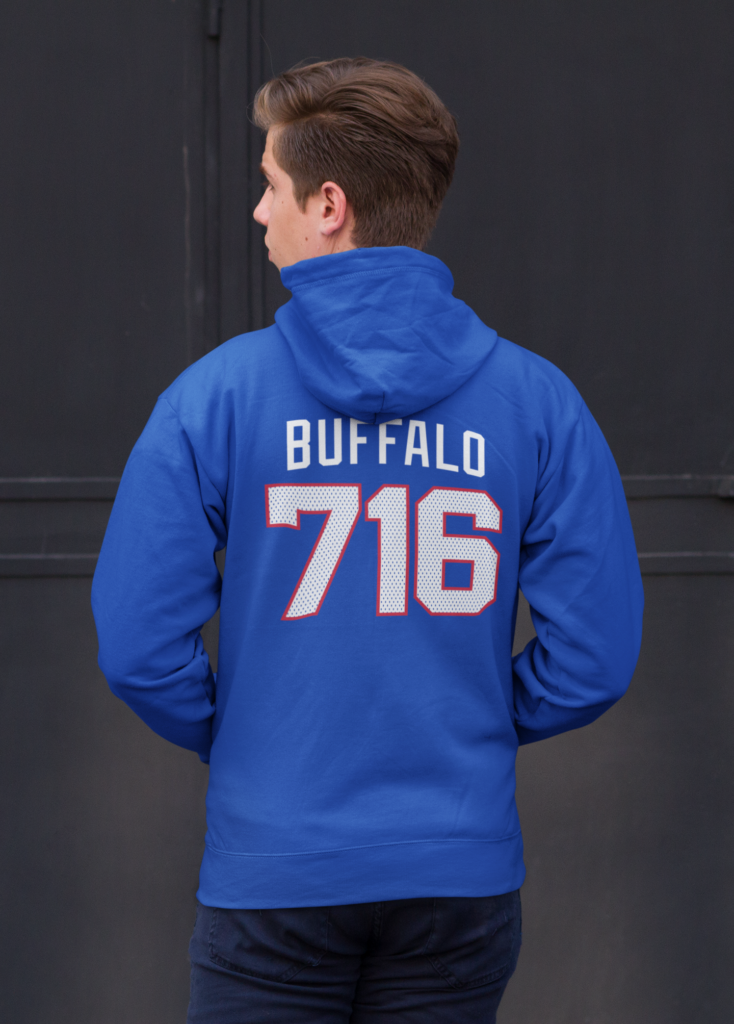 BuffaloFAMbase.com is sponsored by 26 Shirts
Every Monday, we launch a new two-week campaign of a limited edition t-shirt design. Every shirt purchase results in a donation to a local family in need. After the campaign ends, the shirt is retired. A new design is released, and a new family benefits from your fandom!