Sean McDermott is the near-savior. The Buffalo Bills have been rescued from irrelevancy, which naturally means it's time to be unappreciative. Seeing if faith ultimately pays off is the most nerve-racking part of everything. Football is just the start. Teaching you how to worry is one of those lessons you're supposed to procure from watching sports nonstop.
Looking for someone better is a sure sign of gratitude. Our promise to never take anything for granted was taken for granted. Occasional social media rumbles reflect frustrated venting about the most successful coach since Cheers was first run not yet taking the next step. Firing Marv Levy after he lost to the Bengals in the conference championship would've been the preferred choice of the time when you had to submit tweets in via postcard.
Who out there would be better? Practical limitations override conceptual discussions. It's Jaguars Super Bowl win-level unlikely the front office has a candidate lined up who would not only keep the Bills at their present level but also avoid pratfalls that have slightly dragged down hopes. As with coaching decisions, there are only so many moves that can be made.
The exile era only felt eternal. But it wasn't fate that concluded they had to keep losing. Buffalo is in the conversation, not to mention the playoffs. It was only a couple seasons ago that waiting until next year meant seeing if they could back in to a wild card slot. Improvement took nothing more than hiring someone better at coaching than the previous half-dozen.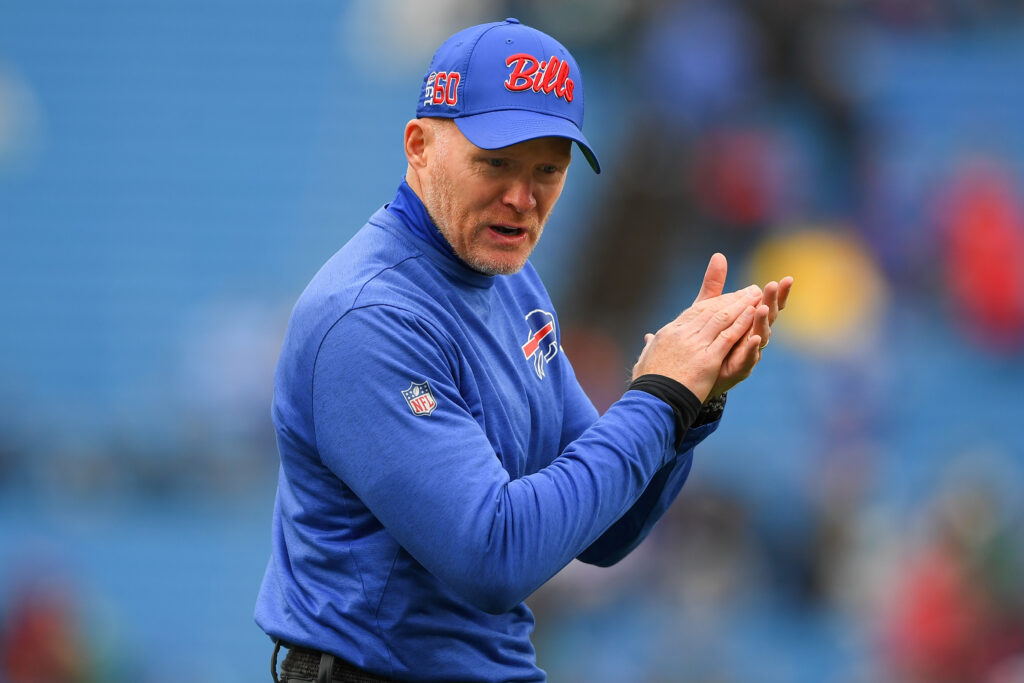 Feel free to inquire if it's good enough. McDermott might be the coach who got them to the level before someone else finished the task he began. Ask him to leave just before Christmas like a true family. Figuring if he's capable of outfoxing everyone else with his job title is supposed to feel haunting, so at least the sensation is normal.
Nothing's perfect, as long as you don't count the first Ramones album. But the inability to do everything correctly is no excuse for falling short. The only good Bills coach some younger fans have ever known nonetheless sometimes tends to be infuriatingly tentative. Fans have experienced the feeling he regresses enough times to notice a pattern. A character change takes boldness the first time. The real challenge is maintaining growth. Now, sports have become a self-help seminar.
Phil Jackson was a genius as long as he had either Michael Jordan or Shaq and Kobe. Could any other coach who has access to Josh Allen perform at least this well? Those inclined toward pessimism may wonder if the incumbent is in fact keeping the city's favorite person from advancing. Nothing's worse for those trying to stay cheery despite it all than the sense that negative people have a point.
Every coaching change suggestion is based around the presumption they'd hire someone better, which is like figuring Jim Kelly's replacement would be a superstar. Of course they could regress with the wrong replacement. Let's just figure out who's sure to be better after we look up next week's Powerball numbers.
Asking only hurts the fragile. Fans have every right to question if impressive results could have get even better. It's not being excessively demanding to ponder if the coach has plateaued. Those considering the topic may very well conclude he's learning while advancing.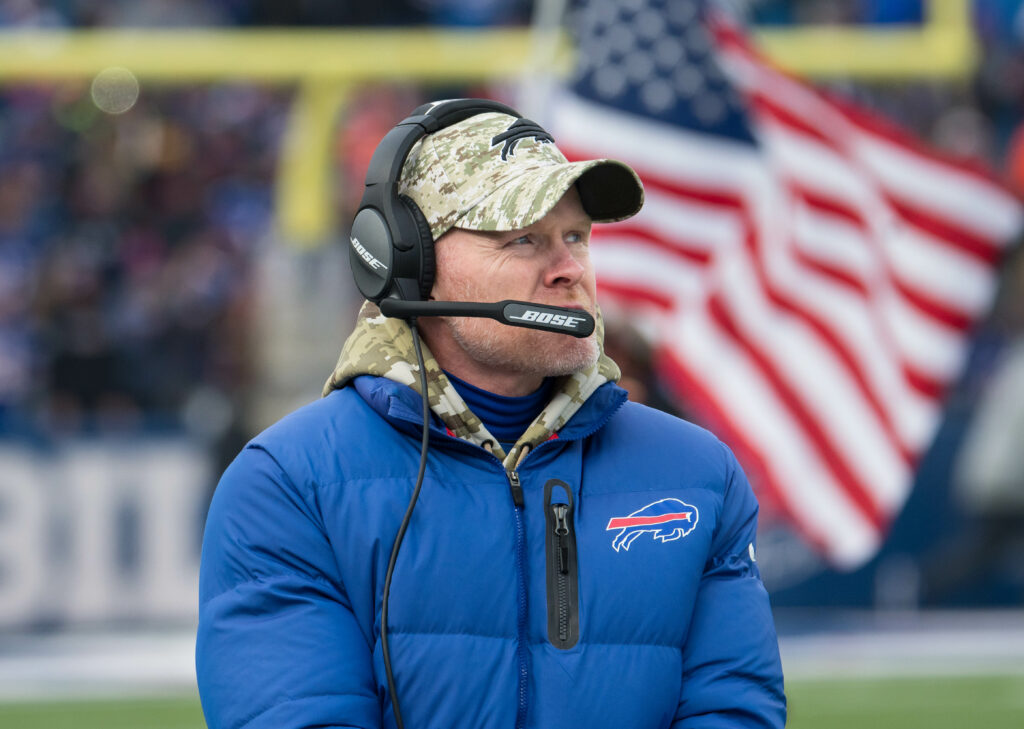 Are we hitting on 19 or standing on nine? Blackjack is tougher when players must ascertain what numbers are on the cards. We don't want to be as cautious as McDermott has been on occasion. If that seems like a petty dig, you may have forgotten where defenders were standing when the season ended.
Fans don't want to take success for granted. Nothing's easier than calling for a coach to be canned, especially after a loss that will haunt our efforts to fall asleep until at least opening weekend. But the replacement could spur better sleep by disappointing so badly that fans lose interest.
Think before swiping. It sure seems easy to find someone better during the dating app age. Temptation is suspiciously appealing for a reason. You may have read that Satan offers deals where it only sounds like life will improve. But constantly looking around creates unnecessary dissatisfaction even if your present partner confounds with irksome habits. The next potential mate might not even use coasters.
The general philosophy that nobody's job is safe ever is common for successful organizations. The dogged always look for improvement while ensuring those presently employed meet standards. Brandon Beane should be willing to evaluate everyone. That includes the quarterback position even if the chances of finding someone better are about the same as an Aaron Maybin comeback. Just make sure transactions occur out of ruthlessness and not thanklessness.
Personnel is nothing personal. Asking if one or two wins after the regular season might be McDermott's ceiling is no more ungrateful than moving on from Tyrod Taylor after he finally led the Bills to the playoffs. One just has to make sure there's an Allen-level replacement.
As with beer burning calories, the difference between should and will means everything. The odds McDermott will return are nearly as high as me getting a cherry limeade if I'm at Sonic.  And the results might be as tasty. The very existence of the debate serves as a Rorschach test where every inkblot resembles Billy Buffalo.  Monitoring performance despite successes is what good teams do if this still feels weird.
Editor's babble: We are grateful for all of Anthony's thought provoking contributions to our blog. You can find Anthony on Twitter @AnthonyBialy.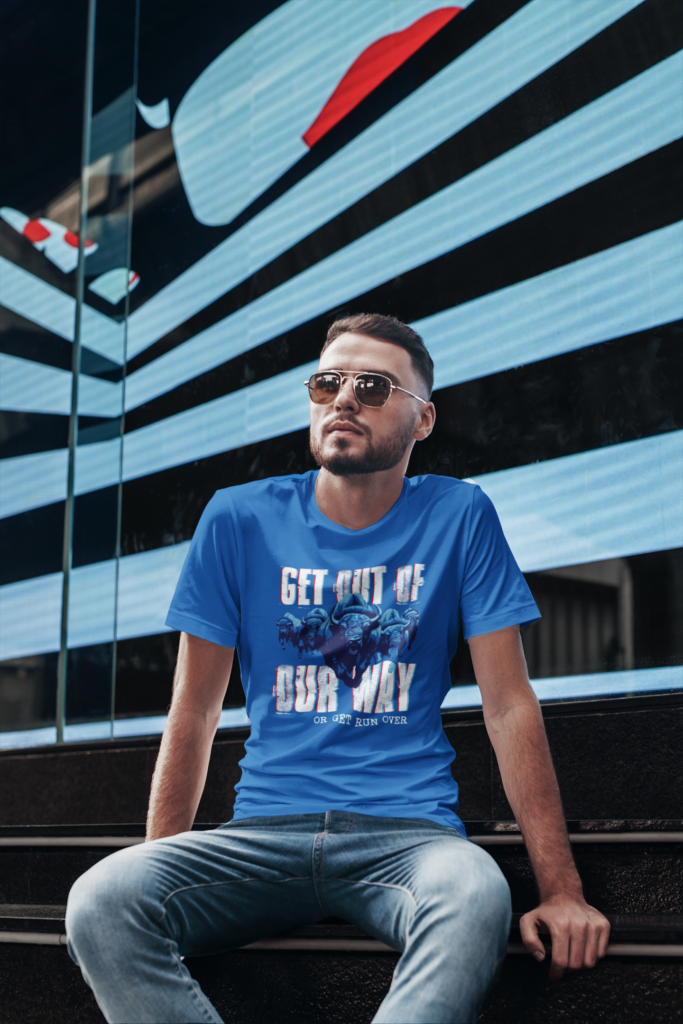 BuffaloFAMbase.com is sponsored by 26 Shirts
Every Monday, we launch a new two-week campaign of a limited edition t-shirt design. Every shirt purchase results in a donation to a local family in need. After the campaign ends, the shirt is retired. A new design is released, and a new family benefits from your fandom!