This is a monthly exercise where I check the fluid levels in your 2023 NFL Draft, a mere 299 days away as I write this. Hopefully, it'll give you some prospective Bills to watch on Saturdays this fall. I've put the college players in order of likelihood of them being the Bills' pick in that round, largely because of who's already in that position room and who'll be a free agent. Don't get hung up on their rank on my 2023 NFL Draft Big Board just yet; some of your big boards aren't even looking at film yet, and others are merely copying the big boards of others. I would pay attention to the conference, though; Beane has drafted as many ACC players than any 3 other conferences combined.
If you force me to pick one player in each round, I'll put them in bold.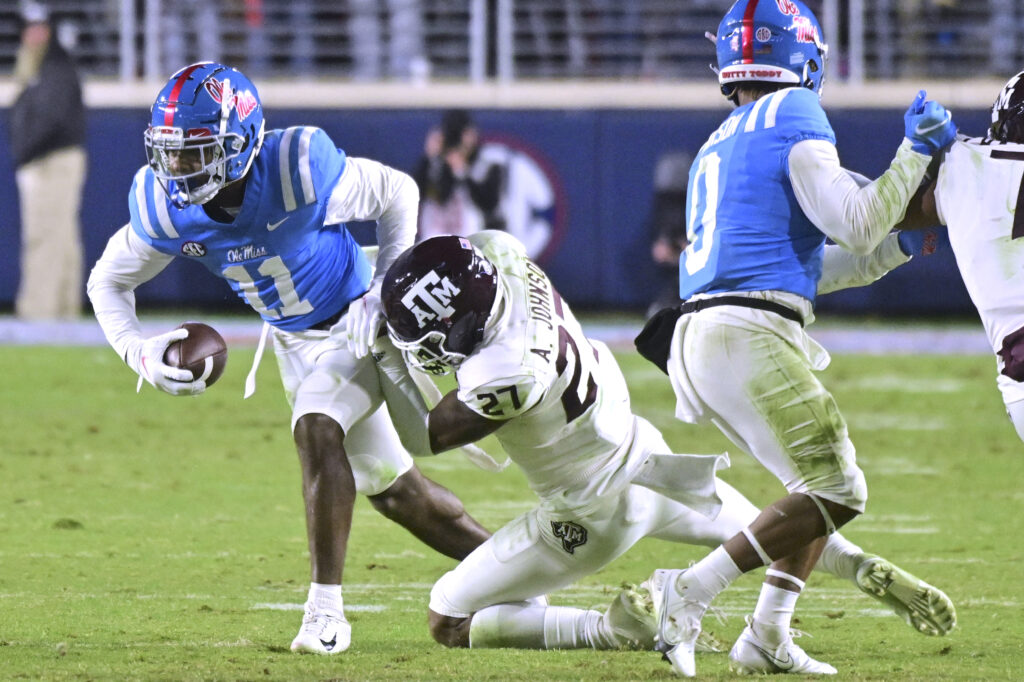 ROUND 1
23 CB Antonio Johnson – Texas A&M—Top 5 in the next DB class in tackles per game, a stat that brought several to Bills. Top Power Five DB.
25 CB Clark Phillips III – Utah—Top 5 Tkl per Game, 13 PBU in 2021 was #1 in PAC12…excellent technique. Short, but he handled Drake London…
32 CB Cam Smith – South Carolina —Smith's an excellent pass defender and tackler. His 11 Passes Defensed in 2021 was #2 in the SEC.
30 LB Henry To'oto'o – Alabama —Read my Deep Dive=> http://buffalofambase.com/2021/07/18/deans-deep-dives-henry-tootoo-bills-ilb/
35 DT3T/EDGE Gervon Dexter – Florida—"jer-VONN", a versatile nightmare with speed and agility. Is a DT3T/EDGE chameleon.
24 RB Zach Charbonnet – UCLA—Moss's size with James Cook's speed? The rich just get richer.
Honorable Mention: EDGE Isaiah Foskey – Notre Dame; SS FS Jalen Catalon – Arkansas.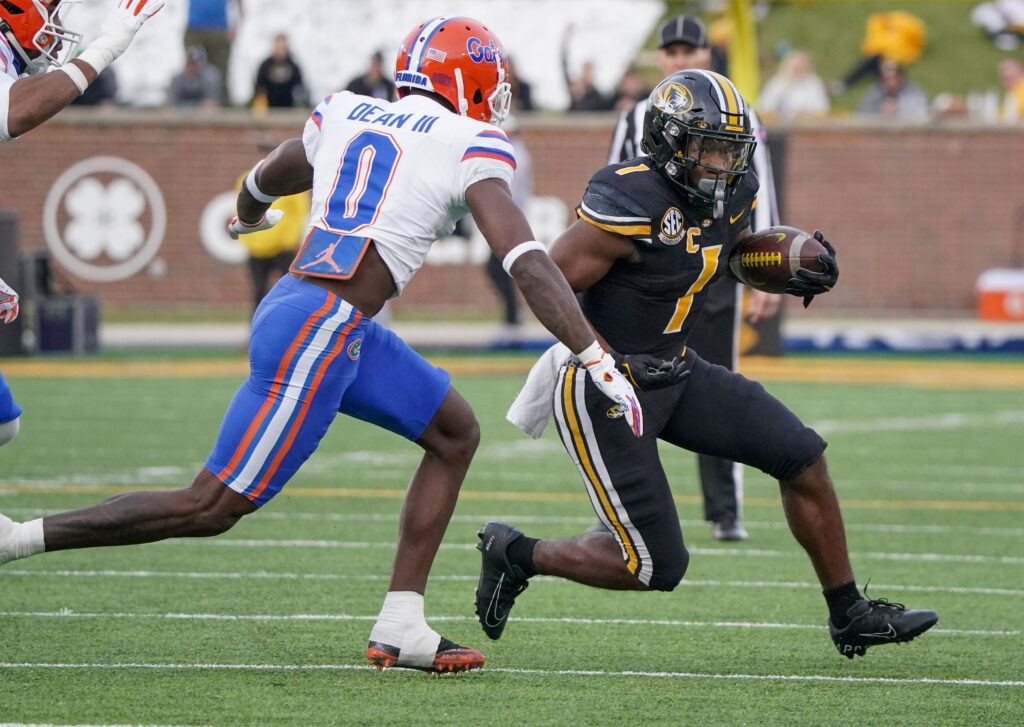 ROUND 2
67 FS Trey Dean III – Florida—CB turned FS at 6-3, 199, 4.42. He played with Kaiir Elam.
51 C Jarrett Patterson – Notre Dame—One of PFF's top-rated OLs in 2020 and 21, blocking for Kyren Williams, pulls well, stays engaged until whistle, seek and destroy at 2nd level. Equally good run or pass. Eventual heir to Morse's throne.
52 TE Sam LaPorta – Iowa—great guess for TE; he won the Team Hustle Award last year and the year before.
60 FS Brandon Joseph – Northwestern—Low GP but INT machine. As good as Poyer and Hyde have been, or as good as you think Damar Hamlin is, the Bills are likely still looking for another Safety. Or two.
65 EDGE Brenton Cox Jr. – Florida—So focused and aware at the same time. Watch tipped ball here, then sniffs out the razzle-dazzle for big TFL.
68 RG OC Matthew Jones G Ohio State—Played both RG and OC, and to find a player with Jones's size (6-foot-4, 315) and mobility needed to play both positions would be perfect for the Bills. The Buckeye OL has one of the draft's Top Run-Blocking AND Pass-Blocking Grades. Jones is one of Ohio State's highest-graded offensive linemen. Effective as a blocker in the run game too.
Honorable Mention: LB Owen Pappoe – Auburn, C Sedrick Van Pran – Georgia.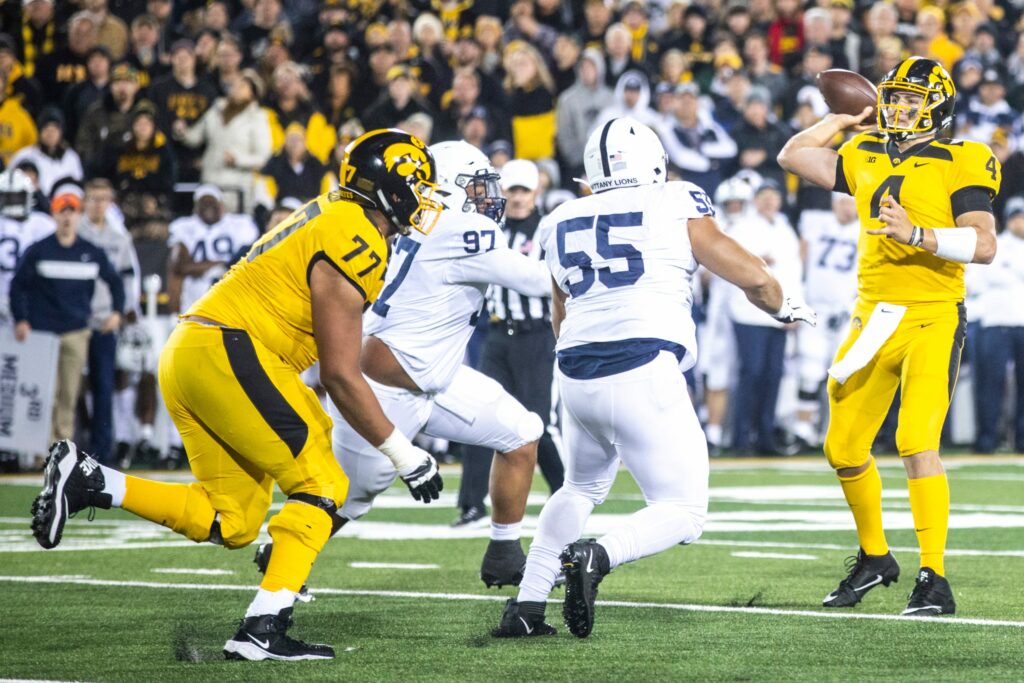 ROUND 3
98 DT1T P.J. Mustipher – Penn State—He attracts double-teams, and will attract McBeane with his personality. Nagy: "Have heard great things from staff about DT P.J. Mustipher's character. At 6041v, 323v he's also one of the top big run-stuffers on our @seniorbowl board." He returned to school.
96 CB-FS Akeem Dent – Florida State—Fastest draftable in ACC. Interchangeable between Free Safety and zone CB, IMHO. You can never have enough DBs in an era that favors passing.
99 SS OLB J.L. Skinner – Boise State—Went against Khalil Shakir in practice. Stay to watch all 3 views of this PBU. At 6-3, 218, 4.58, has the length and speed to be a chameleon back there.
103 LT LG Carter Warren – Pittsburgh—Pickett protector. Needs to stay on his feet=> and keep his balance when reaching. Kromer archetype.
107 TE Erick All – Michigan—One of the few with virtually the same 40 time as our own Dawson Knox, a reliable tight end who's a regular special team contributor. If All becomes a reliable blocker, he's got the tools to play in the bigs. On line with one of FO's Top Run-Blocking AND Pass-Blocking Grades in 2021.
100 DL3T Jalen Redmond – Oklahoma—1st among DTs in pressures per game, and fastest, too. But he's among the 5 lightest. Nice backup for EdO.
Honorable Mention: FS DeMarcco Hellams – Alabama, RB Zach Evans – Mississippi
ROUND 4
133 FS Jammie Robinson – Florida State —"JAY-me" appeared in all 12 games last season with 11 starts…recorded team-leading 85 tackles, including 7.0 for loss, a team-high four interceptions, three pass breakups and two forced fumbles…his interceptions total tied for most in the ACC this year.
115 RB KR Blake Corum – Michigan—400 career KR yds, has impeccable contact balance. I like his patience and lateral agility. He's a fast Singletary, and he's your kick returner to boot.
130 EDGE DT3T Byron Young – Alabama—Heaviest EDGE at 292…, but short (6'2″)…interview is the neat story of his transformation from out of shape to incredible. The game is becoming intrinsic for him now. That'll vault him up into Day Two.
138 OLB Bumper Pool – Arkansas—best name, heavy hitter can sort through the trash, seek and destroy. Excellent solos per game stat as a result.
145 OC Alex Forsyth – Oregon—On OL with the #1 2021 Run-block rating per Football Outsiders; finisher mentality, missed 4 straight games with back spasms … 'Gorilla Glue Toughest Player on Planet Earth' for Ducks upset then-No. 3 Ohio State –Watch 2 plays.
135 QB Phil Jurkovec – Boston College—I want to see more accuracy, but want an ACC QB with incredible size and a renewed love for the game?
Honorable Mention: WR Joseph Ngata – Clemson, S Tykee Smith – Georgia.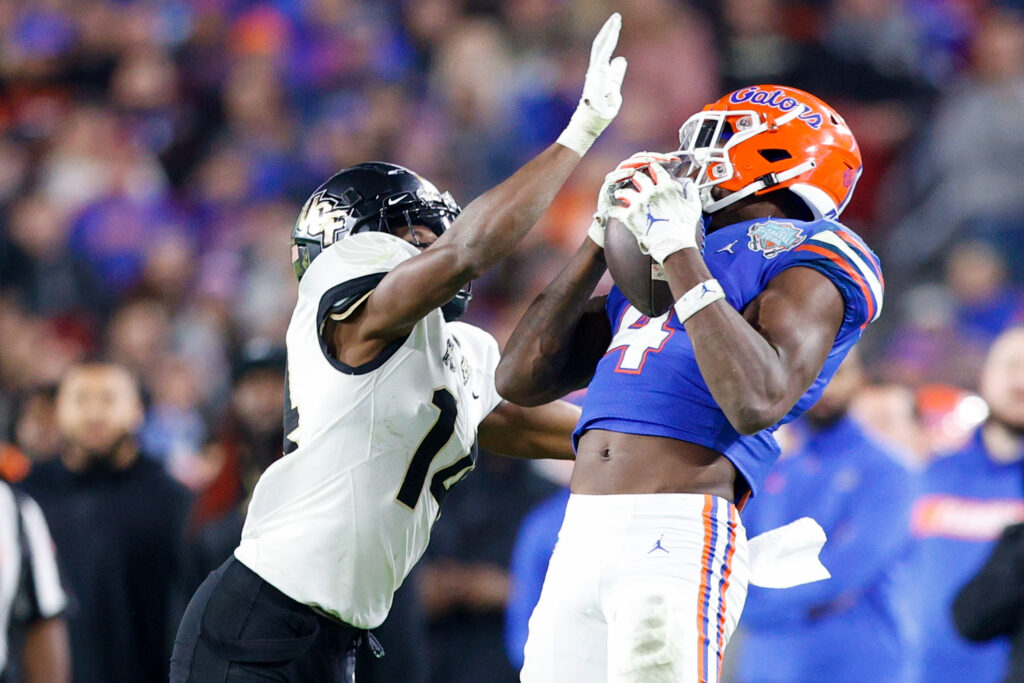 ROUND 5
167 WR Justin Shorter – Florida—xfer Penn St, that Isaiah Hodgins type at 6-4, 228, 4.42. Great size and ferocity at the catch point. Just chiseled.
168 EDGE DT3T Justin Eboigbe – Alabama—plays with an intense ferocity. He's #7 in the video. Violent tackler, great getoff, arm-over swim move, quick to close. Will be moving up into Top 100. Saban: "he's one of the most consistent guys…" He could supplant LaBryan Ray at DE, he's the nice versatile Mario Addison type.
170 OLB Payton Wilson – NC State—Among the OLB leaders in tackles per game has perfect physique and speed (6-3 240 4.57).
166 DT3T Akheem Mesidor – Miami—xfer WVU, 6th among DTs in pressures per game. Lots of effort pressures!
172 WR Cornelius Johnson – Michigan—Another Hodgins type if you didn't take Justin Shorter.
173 CB FS SS Miles Battle – Ole Miss—Great size will vault him up boards. His 8 PBU in 2021 ranked #7 in the SEC against great receivers.
Honorable Mention: CB Myles Jones – Texas A&M, LB Amari Gainer – Florida State.
ROUND 6
210 G Barrett Miller – Stanford – Kromer Archetype at 6-5, 310, 5.16. Hometown in Colorado, Mechanical Engineering major. Smart honor roll guy. Two full seasons at LG, helped protect QB Davis Mills.
207 CB Tre'Vius Hodges-Tomlinson – TCU—Nephew of LaDanian Tomlinson, 2nd to Shemar Jean Charles (Packers RD5) in NCAA Passes Defended. His 13 PBU in 2020 was #1 in the Big 12.
208 CB FS SS Ameer Speed – Michigan State—Speed's size (6-3, 211, 4.48) and wingspan will impress. Stronger, faster and more mature, he was patient behind Deandre Baker (2019#30) and Eric Stokes (2021#29) for awhile, but transferred from the National Champion Georgia. I like his versatility in addition to his improvement over the last year.
209 EDGE OLB DT3T Viliami Fehoko – San Jose State—Relative of my pet cat Breiden from a couple years ago, now a Charger. Sooo versatile.
211 DL Calijah Kancey – Pittsburgh—Another "undersized" Ed Oliver type. He's 5th among all draftable DTs in pressures per game and a First Team All-ACC player. SI :"extremely undersized defender who moves like a linebacker. Calijah Kancey can contribute early thanks to his refined hands, excellent understanding of leverage and legitimate power. While his size may keep him out of round one in April, he can develop into a game-wrecker in the NFL." Pro Football Focus Team of the Week in first game this season.
215 S Stephan Blaylock – UCLA—The draft's fastest safety is undersized, but has been very productive at UCLA.
Honorable Mention: EDGE K.J. Henry – Clemson, TE Will Mallory – Miami.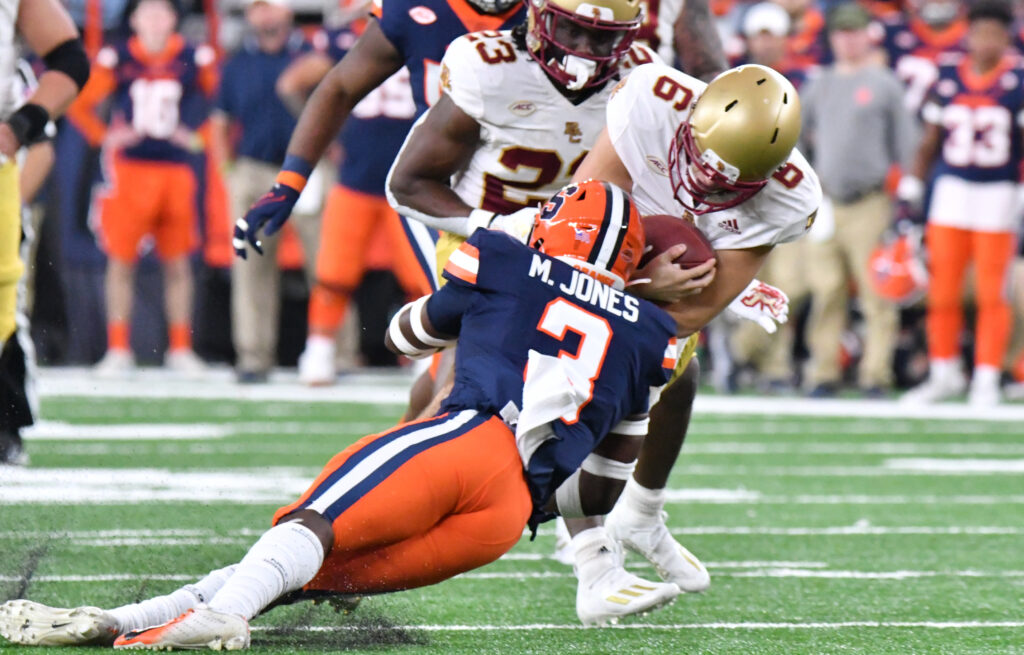 ROUND 7
256 LB Mikel Jones – Syracuse—All-ACC linebacker with a nose for the football. Led the ACC with four interceptions in 2020 and was involved in eight different takeaways, the most of any defensive player nationally in 2020. Second in the ACC in solo tackles in 2021.
250 DL Justin Rogers – Kentucky—DT1T gap-plugger with a nice personality fit for Bills
259 LB Mohamoud Diabate – Florida—Productive OLB posted 89 tackles (2.5 TFL) with four QB hurries as a junior in 2021, recording a career-high 12 tackles at South Carolina and 11 at Kentucky. His 2020 wasn't too shabby, with 69 tackles (7.0 TFL, 1.5 sacks), one interception, two forced fumbles, five QB hurries and a pass breakup.
269 G Junior Angilau – Texas—Athletic puller LG, 34 games so far, opening holes for returning RB Bijan Robinson… …Played next to Sam Cosmi last year, an annual watch list candidate for the Polynesian College Football Player of the Year Award. Watch the pull and turn, and the stretch to the 2nd Level Here=> , OL is top 20 in Run-Blocking in 2021 per FO but bottom 20 in Pass Pro.
311CB FS KR Isaiah Bolden – Jackson State—Top player leaves Florida State University to join Deion Sanders at Jackson State… Size/speed plus return chops increases his versatility. Watch this kick return TD.
255 FS Jaydon Grant – Oregon State—7th year in this program, will have 2 Masters degrees, PAC12 Hon Mention last year with 71 tackles, 2 INT, 6 PBU; a walk-on to start, earned scholarship and first-string assignment, head's on straight, injury drops him.
Honorable Mention: WR Trey Knox – Arkansas, RB Travis Dye – USC.
Editor's babble: Holy bull frogs, talk about a post full of information! Perfect way to get started on finding out who to watch in college football this season. There are not enough thanks we can give to Dean Kindig for his many contributions to our blog. You can find Dean on Twitter @TCBILLS_Astro.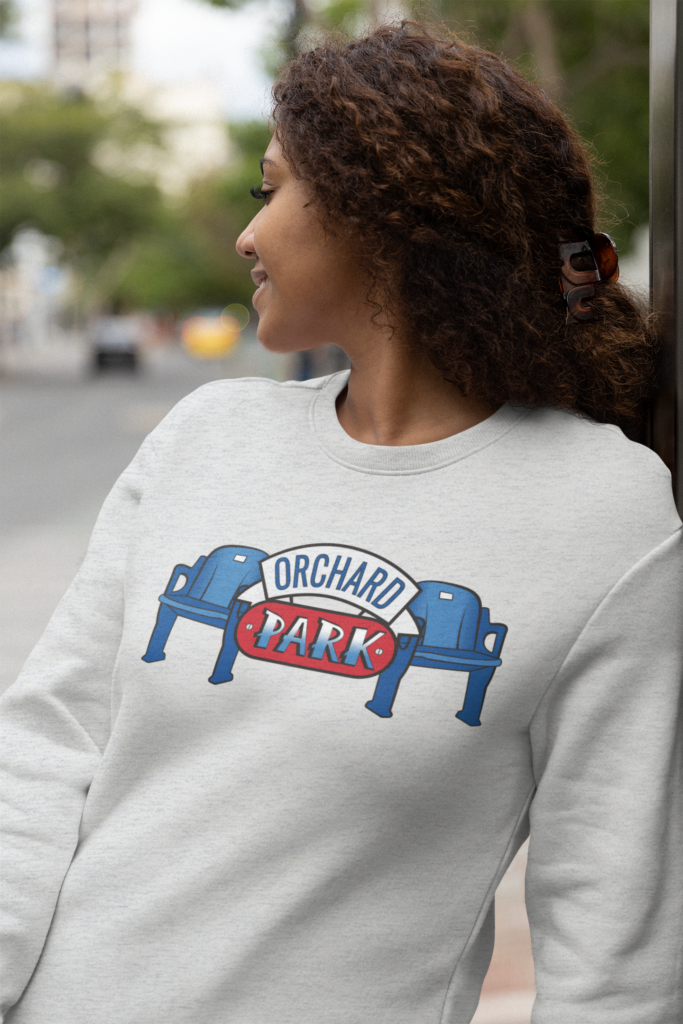 BuffaloFAMbase.com is sponsored by 26 Shirts
Every Monday, we launch a new two-week campaign of a limited edition t-shirt design. Every shirt purchase results in a donation to a local family in need. After the campaign ends, the shirt is retired. A new design is released, and a new family benefits from your fandom!