Here's my Pre-draft Needs Assessment, and who's been added to the Buffalo Bills since then:
TIER 1
CB – Speedy, long, tackler, versatile man/zone = Kaiir Elam (Christian Benford, Travon Fuller)
TIER 2
WR – Speedy separator with jukes and YAC = Jamison Crowder, Tavon Austin, Khalil Shakir
DT1T – Country-strong hogmolly, 2-gap ability, high pressures = DaQuan Jones, Jordan Phillips, Tim Settle
RB – Speedy, effective receiver, burst, Missed Tackles Forced = James Cook, Duke Johnson, Raheem Blackshear.
TIER 3
TE – Effective blocker, red-zone menace, toughness = OJ Howard, Wydermyer, Sweeney.
LB – Versatile sideline-to-sideline tackler with click 'n' close savvy = Terrel Bernard.
OG OC – Smart, versatile, strong, pulls well, arm use = Saffold, Van Roten, Mancz.
S – Effective tackler with smarts, a film rat, toughness = NONE.
EDGE – Pressures quickly, but leaves back door closed = Von Miller, Shaq Lawson (K Jonathan).
TIER 4
P – Consistent boomer, has played in wind, can hold, fake = "Punt God" Matt Araiza.
QB – High-ceiling developmental QB with size, jukes, super smart, Josh play style = Case Keenum?
DT3T – Pressures per game, versatility along the line, quickness = NONE (although DaQuan, Phillips, Settle have versatility).
RT – Replaces Darryl Williams, upgrade from S Brown = Quessenberry (A Anderson, Kerstetter).
ILB – HIgh-upside field general with quick reactions = Baylon Spector.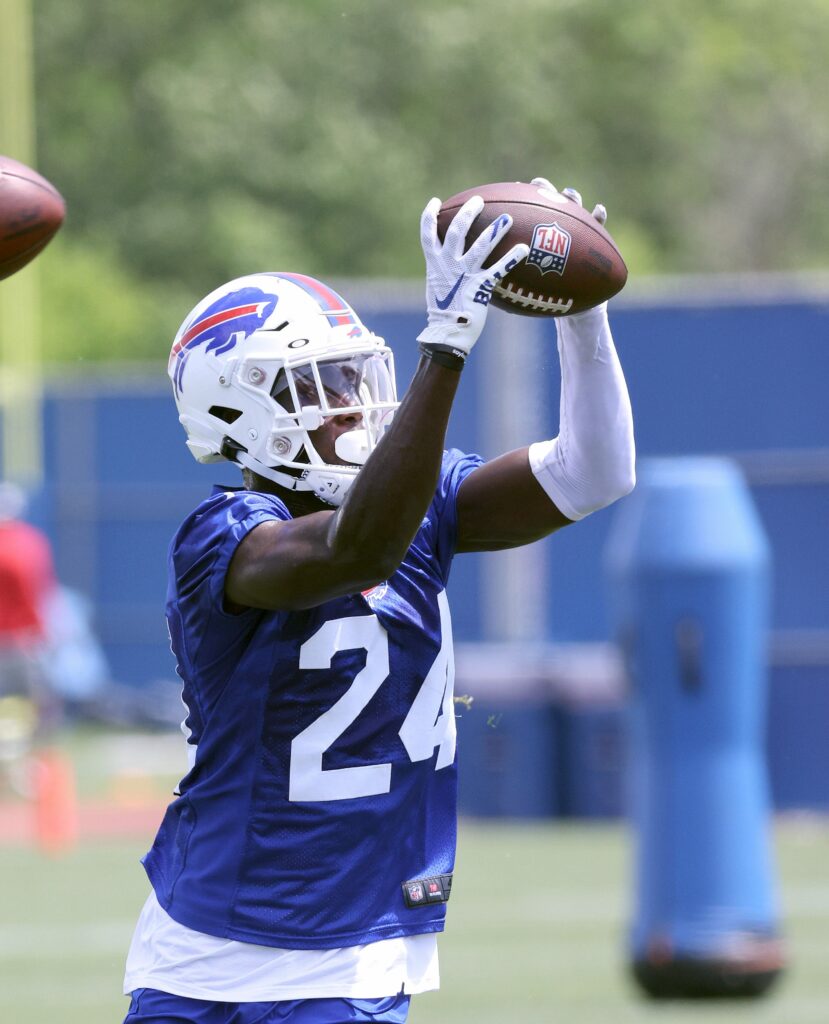 Let's see how the players Beane selected affect the Bills' needs downstream.
A Look At TIER 1
The draft order priority was a perfect match with my Tier 1, with a pretty good fit at cornerback in Kaiir Elam. It's easier to take a very good man corner like Elam and teach him a zone scheme than the other way around. Florida was one of four Beane-attended, 3-game-scouted teams, along with VaTech, Georgia, and Ohio State. In fact, Florida's total contact list was a Beane visit, four games scouted, a Combine visit, a Pro Day visit, and a 30-visit. Yep, the Bills were interested. Elam's a consummate student of the game (see: notebooks), albeit a bit handsy, and I'd bet he will fare very well after some early DPI penalties. Villanova's Christian Benford should make the practice squad with nice length and sheer effort. Travon Fuller reminds me of Cam Lewis. Still, I expect CB and Safety to still be two higher-tier needs next year.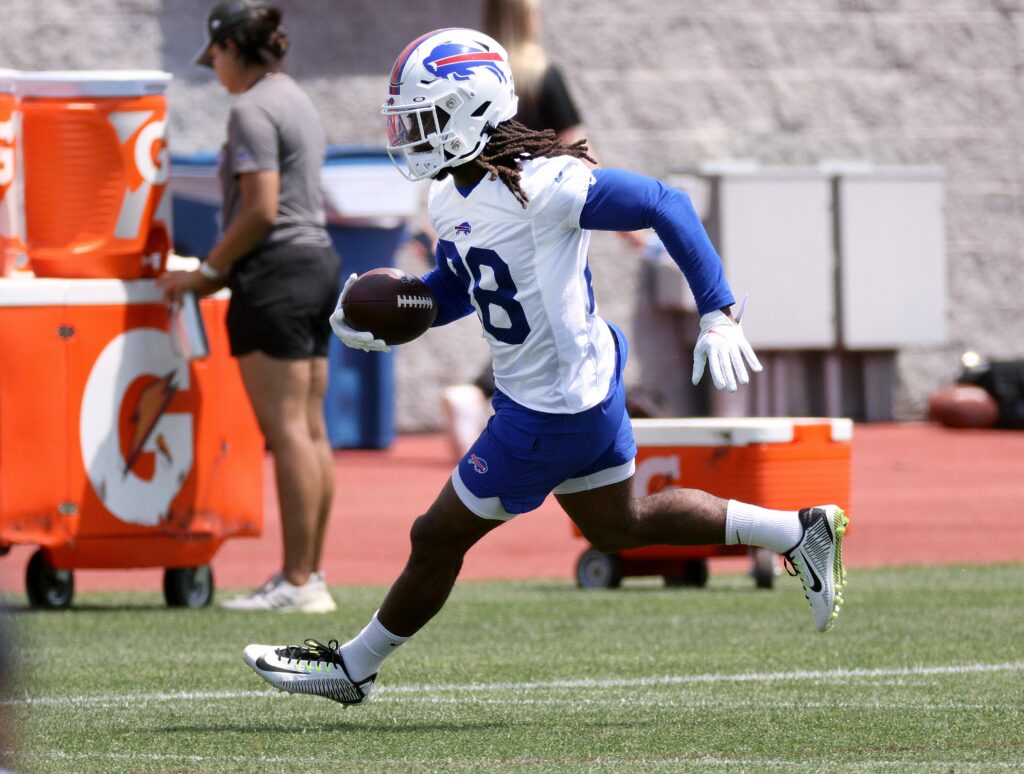 A Look At TIER 2
I expected that WR would take priority over NT and RB, but James Cook at RD2#63 was the literal definition of "speedy effective receiver with burst" in the entire draft, and the signings of Crowder and Tavon Austin certainly allowed Beane to shop for his speedy, jukes-y YAC receiver later on in RD5 with Khalil Shakir, whose preseason play I think will make one of the older WRs expendable. James Cook promises to leapfrog the slow-growing Moss in a wide-open, pass-happy Josh Allen offense.
I don't think it'll be the pretty-similar receiving production both Cook and Moss had at their respective colleges that seals the deal (Moss=66 catches, 685 yds, 10.4 YPR at Utah; Cook= 67 catches, 730 yards, 10.9 YPR at Georgia). It'll be the dangerous speed and jukes of James Cook, who also did his damage against SEC defenses. Cook will widen the field with speed to the edge, and lengthen it with his burst on the second level. While not fast or as big as Cook, Blackshear will impress in preseason as a receiver out of the backfield. His final year of rushing at VaTech (133 carries, 757 yards, 5.7 YPC) was only exceeded by his receiving skill (25 catches, 249 yards, 10.0 YPR). Duke Johnson (Browns, Texans, Dolphins) was a decent receiver; in 5 of the last 6 years, his YPR has been 9 YPR or better, but I see him as a journeyman on the outside looking in.
This leaves Nose Tackle among my Tier Two needs, and again Big Baller Beane did his homework in securing the services of DaQuan Jones, Jordan Phillips, and Tim Settle. DaQuan (age 30, 6-4, 320lb, 116 games, 10 sacks career) played LDE until 2019 for the Titans, so his versatility is most similar to the departed DT3T/EDGE rusher Mario Addison. Jordan Phillips (age 29, 6-6, 341lb, 94 games, 20 sacks career) is McDermott's most effective 'sackmeister' ever, and he's back to win a ring with the Bills. Tim Settle (age 25 on July 11, 6-3, 308lb, 63 games, 7 sacks career) is the youngster of the trio and may have been made expendable by Washington when they drafted Phidarian Mathis. Jones and Phillips are placeholders who better bring pressures this season. Nevertheless, I expect NT to remain a high-tier need entering the next draft.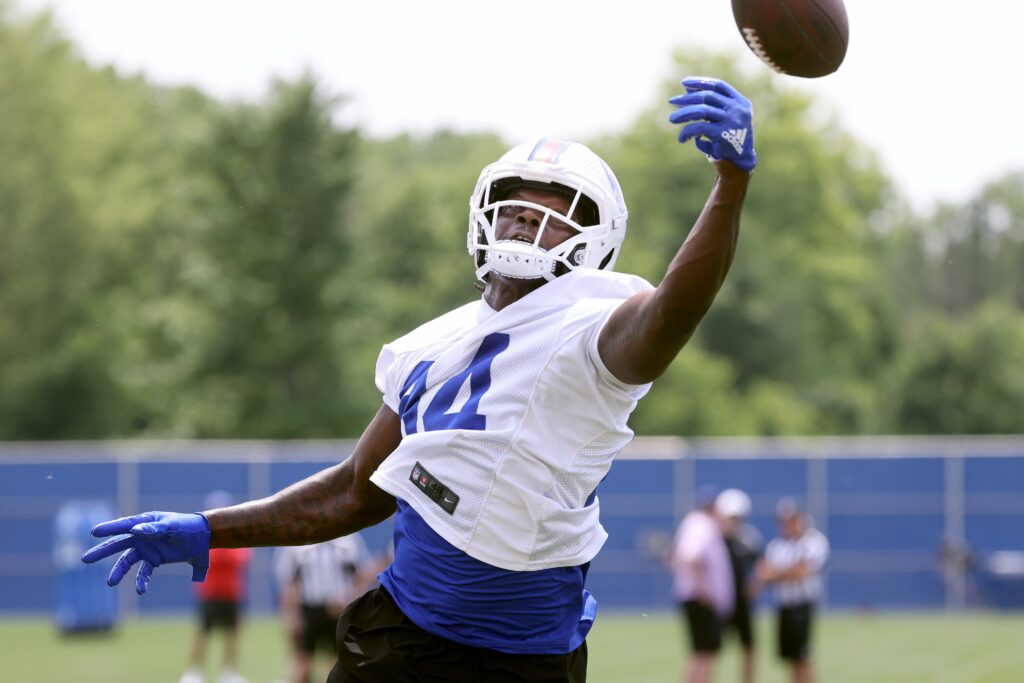 A Look At TIER 3
Beane supposedly addressed Tight End #2 with big 6-6, 251lb O.J. Howard in the offseason, but don't sleep on the others in that position room. I call this O.J. a Kellen Winslow who can't jump. I expect Howard to miss the final 53. That spot's going to belong to the 6-5, 255lb Jalen Wydermyer, or the 6-5, 252lb Tommy Sweeney. Watch Wydermyer (#85 here) move from a blocker to a receiver. His Combine kerfuffles resulting in being undrafted will benefit the Bills' style. Don't forget Tommy Sweeney, perhaps the best blocker of the bunch and a more traditional TE, on seam routes, shallow crossers, and checkdowns.
The surprise for me in the entire draft was the selection of OLB Terrel Bernard from Baylor. Yes, I had a versatile sideline-to-sideline tackler with click 'n' close savvy as one of the Bills' 6 highest-priority chess pieces, but I didn't expect the selection to be a trade-up in RD3. The more I find out about Sean McDermott's "inner circle" relationship with Baylor's Dave Aranda, the less the pick surprises me, and I think Bernard will be the gem of this draft. His run-stopping ability, his blitzing ability, and his pass coverage skills will set him apart, possibly allowing McDermott to play even more exotic defensive schemes in the future. Remember, Aranda was defensive coordinator at LSU with Tre White, and interned with the Carolina Panthers when McDermott was their DC.
At Guard, I loved the signing of Roger Saffold. Up to now, there's been no year-to-year consistency at Guard. Our needs have changed at dramatically at the position over the years. At LG, the Bills have trotted out Incognito, Spain, Ducasse, and Boettger during Beane's tenure. At RG, we've had Miller, Ducasse, Miller again, Feliciano, Brian Winters, and Rick Bates. I won't bring up D. Williams, Cody Ford, and now Tommy Doyle getting looks at the IOL. While it's important to remember that Saffold is a very competent placeholder, he's age 34. Moreover, we've had three OL coaches during the same time frame. I don't doubt that IOL will be a very high need next year. Again.
The Bills must have a secret plan for succession at Safety Beyond Poyer and Hyde. No free agents. No players drafted. I like Jaquan Johnson, but his agility score (35%ile) is nowhere near those of Hyde (81%ile) and Poyer (74%ile). Neither is Josh Thomas (57%ile). I fully expect Safety to bump up a tier next year.
With our saying goodbye to Jerry Hughes, we lost an effective pass rusher (71.8 per PFF), but his overall ranking was severely average (57.9) due to his leaving the back door open vs the run and his less-effective drops into coverage. Enter Von Miller. While Miller turned 33 in February, his work ethic and technique summits will improve the games of Rousseau, Basham, Epenesa, and others. Add Shaq Lawson to this mix, remember that Mike Love –who came in with Josh Allen– keeps on returning like swallows from Capistrano. Syracuse's Kingsley Jonathan's game complements this D incredibly well. Daniel Joseph of NC State has impressive bend off the edge on passing downs, and I hope we see both these depth guys in preseason. Have the Bills found a quartet of EDGE rushers yet? No, but stay tuned. It remains at least a TIER 3 need.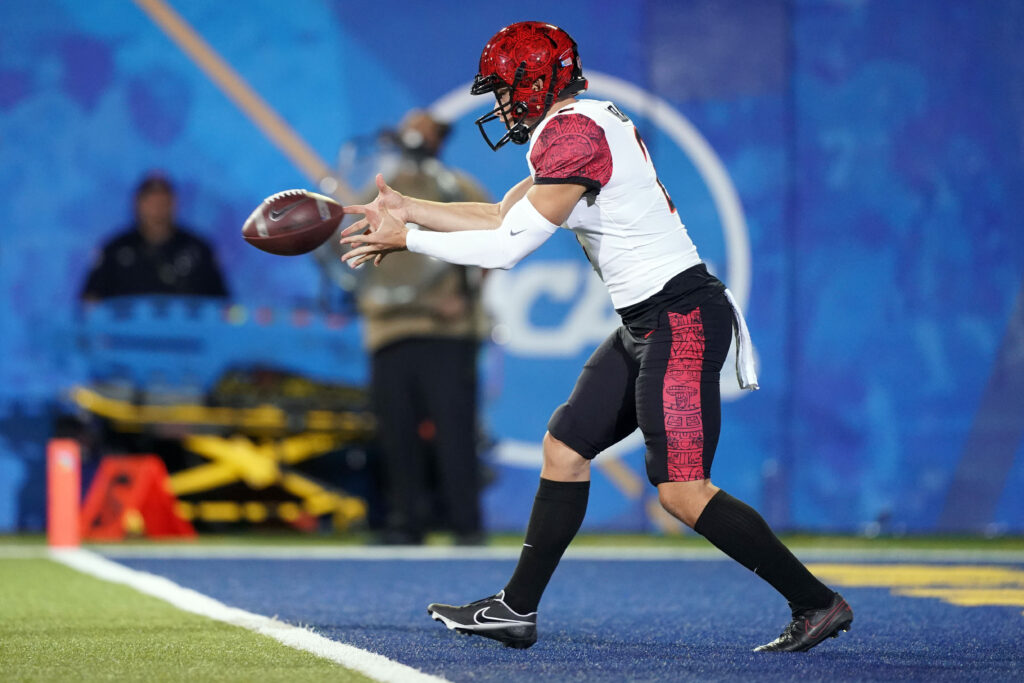 A Look at TIER 4
Briefly, let's look at Tier 4, where only DT3T remains a concern. The prayers for a Punter have been answered for a decade, unless I miss my guess. It's Matt Araiza. Our QB backup was 2-0 last season; just for another team. Case Keenum will likely edge out Matt Barkley. The Bills released veteran starting right guard Daryl Williams, but Spencer Brown and David Quessenberry should ably fill his shoes (Anderson and Kerstetter are likely cuts). Baylon Spector (#10 here) might eventually be an able back-up for Tremaine Edmunds and/or Tyrel Dodson at ILB, but he'll need to make the team on a special-teams role this year. The 3-tech is a concern only if Ed Oliver is injured for any length of time. His listed backups on Ourlads are really 1-techniques (Jordan Phillips), journeymen (Brandin Bryant), and the aforementioned Tim Settle.
I'll be at St. John Fisher every day at Training Camp to follow up. Come visit us on the far side of the press box; I'll be the one who still uses a clipboard!
Editor's babble: Life is good again. Dean Kindig is back in the saddle and gearing up for training camp. we look forward to Dean's 'AstroNotes', as they have been sorely missed since camp was suspended at St. John Fisher during the pandemic. We are also beyond grateful for all of Dean's many contributions to our blog. You can find Dean on Twitter @TCBILLS_Astro.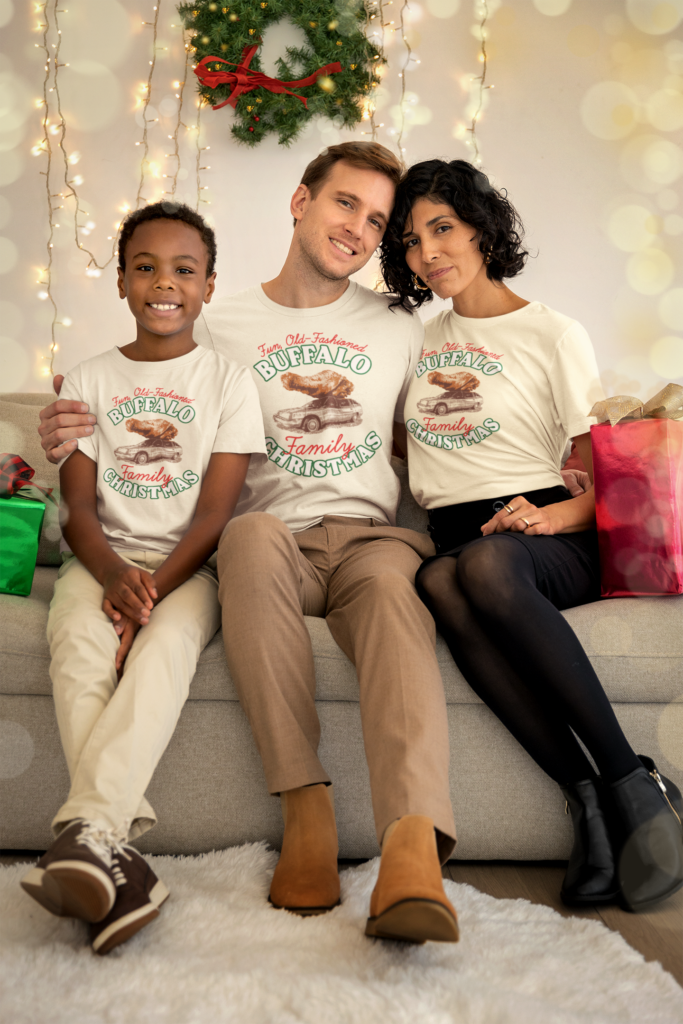 BuffaloFAMbase.com is sponsored by 26 Shirts
Every Monday, we launch a new two-week campaign of a limited edition t-shirt design. Every shirt purchase results in a donation to a local family in need. After the campaign ends, the shirt is retired. A new design is released, and a new family benefits from your fandom!