Everyone wants to prove what they can do now. So, let's start waiting. New Buffalo Bills may as well learn their jobs before they play. New recruits need more training like in a Netflix drama. You have much to learn, grasshopper. I wish they could accelerate time like Cobra Kai moving up its premiere date. Both the karate and football seasons begin in September.
Khalil Shakir joins an established act. The aspirational rookie doesn't have to respect the tradition of waiting, as players accelerate into the learning curve. Expecting wide receivers to burn a few seasons adapting to the challenges of professional athletics is obsolete like a Blockbuster card.
Whether they have seniority or are a recent college senior, anyone who shows promise has a chance for getting plenty of playing time. Shakir would be just like, um, Gabriel Davis. The embodiment of accelerated development fielded 62 passes his rookie season and 63 last year. He will obviously catch 64 this season unless patterns are not guaranteed to continue. If life turns out to not be that mathematically predictable, we can dream of him grabbing even more than one more.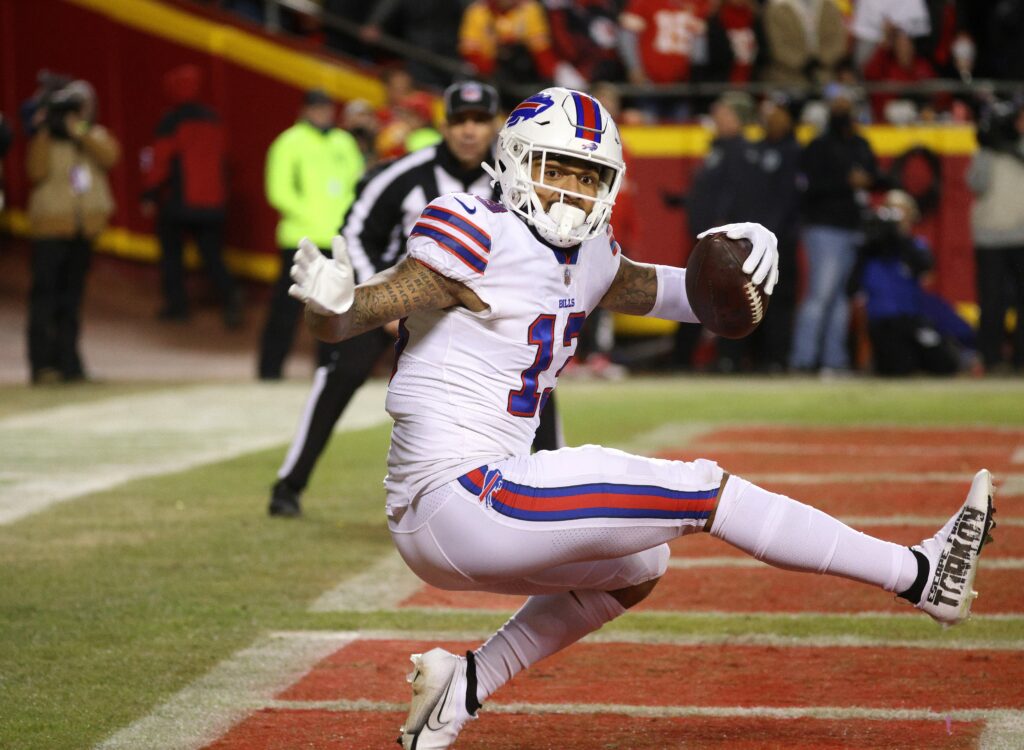 Televisions used to rest on the floor. Old-timers may vaguely recall when players teams ostensibly added to play waited numerous seasons to do so. The third year used to be when wide receivers traditionally blossomed. But bonds mature faster now.
Credit colleges training students for their careers. I'm sure classes will be helpful after pro sports. As for athletics, the equivalent of professors expose student-athletes they teach to real-world conditions with more pro-themed offenses. Getting ready for work life can include extracurricular athletics, although enrollees not on academic scholarships should still attend class.
The league can sort-of thank Buffalo for creating the precedent. The draft choice sent away to make Stefon Diggs our favorite turned into one of the best recent young wideouts in a trade that worked out so perfectly for both parties that Thomas Sowell could use it as an example of functioning markets. Justin Jefferson's rookie yardage record has already been broken by college teammate Ja'Marr Chase. The trend could still be developing.
Fifth-rounder Shakir has the chance to replace fourth-rounder Davis in the best way. It's obviously not on the roster but rather as the third option. The Bills promote from within.
The relatively novel emergence of young wideouts stands in contrast with running backs who traditionally have been equipped to take snaps as soon as they get paychecks. James Cook enjoys an opportunity to contribute immediately not just because the Bills are cool with deploying new guys.
Running backs shouldn't be offended by the observation that their position is relatively easy to learn. Cook could face a tougher challenge considering his hybrid catching role. The optimist could note he'll have ample opportunities to show he's another valuable asset who can work with Josh Allen.
Back at a position known for requiring patience, it's traditionally tricky to grapple with entrenched pass rushers. Luke Tenuta surely knows life as an NFL offensive tackle requires counteracting craftiness, or at least he does now if he reads my column. Learning quickly is particularly beneficial on a team where Spencer Brown has already started 10 NFL games.
The Bills are willing to give anyone a chance even without initiation. Grabbing a swing job might be more realistic. But nothing keeps players from blocking to the next level.
The first and a later choice will each get a chance to prove they can halt passes in a league. Kaiir Elam and Christian Benford were both drafted with the defense's needs and their fit in mind. Cagey wideouts who have played professional football for more than five minutes will put promise to the test.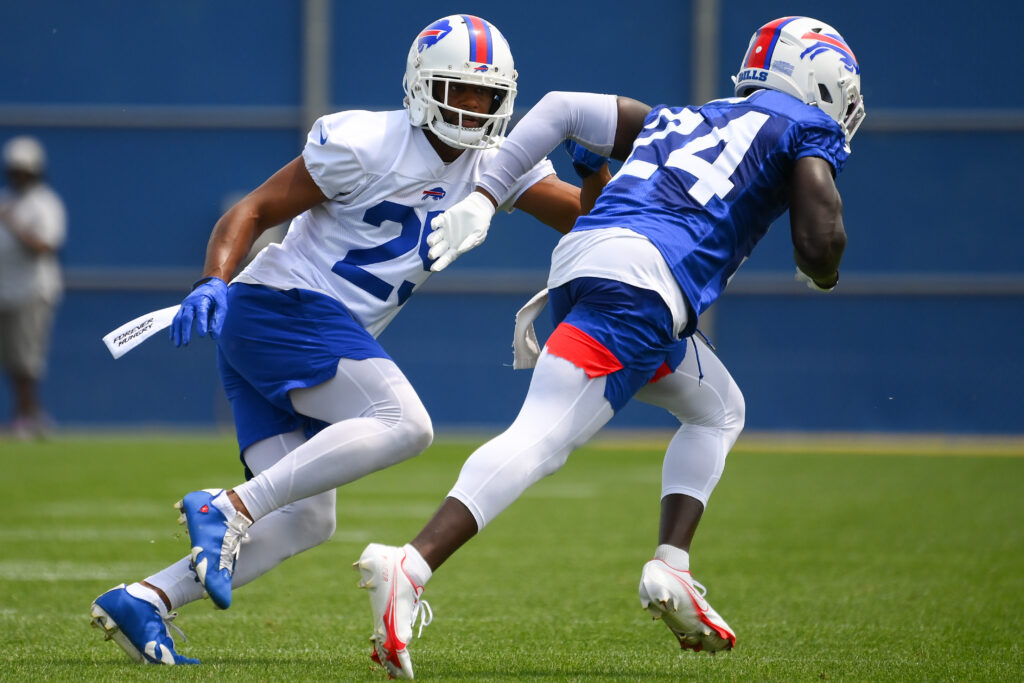 Closer to the snap, Terrel Bernard and Baylon Spector hope to show rookie linebackers can adjust quickly. Look to a player who's a grizzled veteran just before he turns 28. Matt Milano has gotten plenty of playing time after learning quickly. Chances are limited by a two-linebacker scheme thanks to a league that treats passing like expiring app deals that must be used now. But the best available should always get snaps.
The mentality of granting playing time to players playing for the first time is nothing new. The Bills have been suddenly successful for awhile now. Fans who've been around long enough to feel perpetually wary are still shocked. This team has often taught the lesson to continue aspiring despite living as a perpetual outcast. Part of their business model to reverse stagnation has revolved around providing chances no matter if those receiving them were drafted in this same year.
Football is easier if you draft well. Also, to be rich you should have 10 million dollars.  The obvious answer is also the most helpful one. But adding good players no matter the round is unhelpful if the staff literally plays favorites.

Sticking with veterans is an infuriating tendency of stubborn coaches. By contrast, the lack of a caste system has allowed Buffalo to ascend just as quickly. Openness to advancement despite inexperience should encourage newcomers to think they could help by doing more than cheer. A proper mentality with the correct team means getting to work posthaste.
Editor's babble: We are grateful for Anthony Bialy's many contributions to our blog. You can find Anthony on Twitter @AnthonyBialy.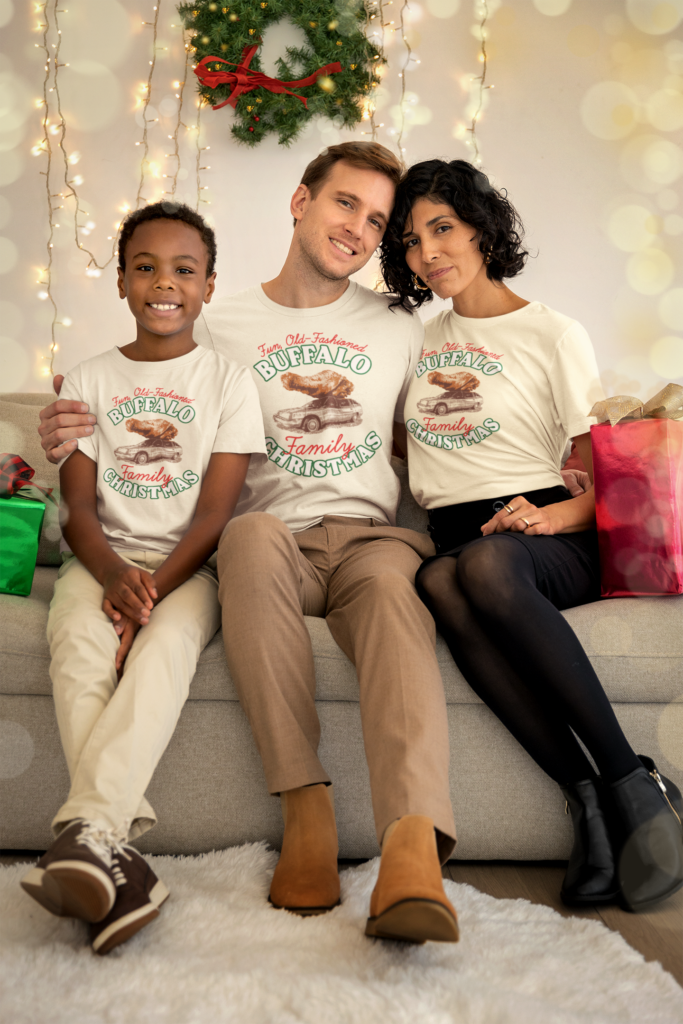 BuffaloFAMbase.com is sponsored by 26 Shirts
Every Monday, we launch a new two-week campaign of a limited edition t-shirt design. Every shirt purchase results in a donation to a local family in need. After the campaign ends, the shirt is retired. A new design is released, and a new family benefits from your fandom!