Ryan Fitzpatrick has always been a Bills quarterback. The top inspiration for not shaving also embodied battling no matter the circumstances. Buffalo fans still express fondness for a player who last took the field for our favorite team around a decade ago during eras when we didn't have to remember how to get to the airport to welcome back the victors. A beloved competitor is welcome to fly back whenever the notion strikes him.
The handful of teams that weren't lucky enough to have rosters graced by Fitzpatrick's magnificent presence rue never getting to directly appreciate his singular style. Recalling details from his career leads to experiencing the Mandela effect. The Wonderlic wonder's frequent stops create a test to see just how well we remember the past. Claim he played for the Jets or Cardinals to see if the other party is paying attention in general and is a knowledgeable 'Fitzmaniac' in particular. For the record, he spent two years with New Jersey's junior franchise while never playing for his home state of Arizona.
The mentality of location allows anyone with the right mindset to adapt to where they end up residing. We are defined by how we live instead of where we were born. Georgia native Clyde Frazier is the emblematic New Yorker just like Fitzpatrick is a Buffalonian at heart.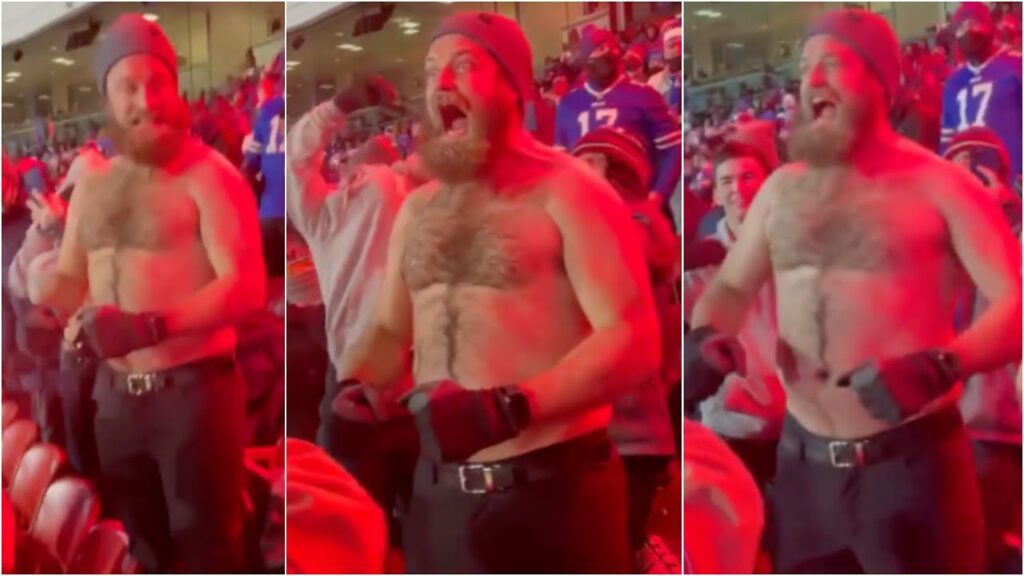 Fitzpatrick ideally embodied a unideal stretch. I'm sorry to remind everyone how the Bills sustained double-digit losses in each of his starting years. It's easy to look back with fond nostalgia minus the pain being endured during that instant. But it's also worthwhile to recall stimulating play during a noble defeat. If you only enjoy life when everything works out, you're going to end up even more disappointed than everyone else.
Harvard's preeminent gunslinger made games exciting even when results weren't. Sabres fans hold seemingly surprisingly fond memories of Ted Nolan's 73-point first season. The likable roster offered collision- and punch-based thrills along with an admirable effort even if they didn't quite brush against the playoffs. If teams can't be good, they can at least play energetically.
Fitzpatrick fans kept up with his career like NORAD tracking Santa on Christmas Eve. The bearded man who heaved the ball like an airborne sleigh delivered football adventures to good fans. Those charmed by his unique contributions found themselves always wondering how he was doing as the prototypical NFL transient hung on in the league. Seeing him play for the Dolphins hurt almost as much as seeing Thurman Thomas in those dreadfully bland colors. But at least a stop in South Florida meant another chance to play in front of many Bills fans at home.
The only thing worse than Miami's color scheme was the sense of dread late in gams. Fitzpatrick seemed certain to throw for an interception when the game was on the line, which concluded drama he created by getting his teams close in the first place.
You can't win the meat raffle without buying tickets. Fitzpatrick really wanted that pork shoulder. Stupendous gains are impossible without risk. Heartbreaking losses that culminated in him tossing a turnover often followed improbable earlier scores. And daring attempts during final chances are bound to fail frequently. By contrast, playing it safe means never getting close.
Losing during the final seconds after racking up a couple miles in passing yards made results even more theatrical. Football's Hamlet found himself in a starring role more frequently than anyone might have expected.
It would have been understandable if a compensatory pick never took an NFL snap. Yet 2005's 250th overall draft choice managed a 17-year career. He lasted long enough that a baby born his rookie season can vote soon. And it's not like he handed off as a matter of routine, either: Fitzpatrick finished 32nd all time in NFL passing yardage.
The professional wanderer could've spent that entire time as a backup using his prototypical braininess to help starters and still have been considered a success. But he defied even those expectations by completing over 3,000 passes in the meantime.
Fitzpatrick may have learned about Sisyphus at that fancy college of his. Pushing a boulder to the top of a hill where he knew it wouldn't stay didn't deter him from trying again. He holds the dubious accomplishment of accumulating the most passing yards and passing touchdowns of anyone who never made the playoffs. But creating a chance to begin with is valuable even if it's not equivalent to a division title.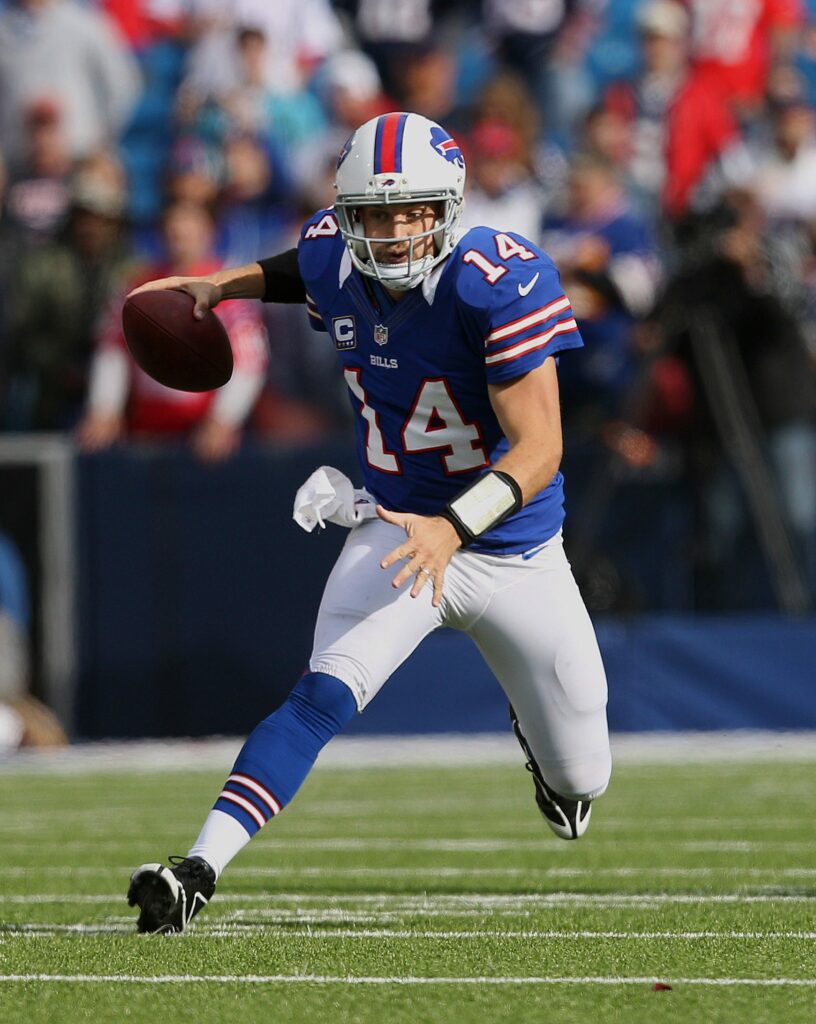 The man who topped Joe Dufek to become Buffalo's greatest Ivy League quarterback engineered an impact beyond statistics, although he accumulated a decent collection of those, too. Fitzpatrick is fifth in Bills throwing yards after just four seasons. That may reflect the dearth of successful options over the franchise's existence, but that's not his fault.
A quarterback by the name of Josh Allen just passed him in passing. Fitzpatrick finished ahead of Drew Bledsoe, Tyrod Taylor, and Doug Flutie, who each made memorable respective impacts for a team that's often gone epochs between adored quarterbacks.
Fitzpatrick vied valiantly even though by percentage results weren't usually what was hoped. Fighting on Marv Levy-style makes Fitzpatrick a prototypical Bill. Fondness isn't based on winning percentage even if it would've been nice to have a slightly higher number.
Embracing happy moments from challenging stages serves as his legacy. Fitzpatrick started far away and finished elsewhere after a cross-country voyage that'd put Clark Griswold to shame, but he'll remain close to Buffalo.
Editor's babble: Ryan Fitzpatrick's legacy will never be forgotten. He is Buffalo through and through. We're always grateful for Anthony's contributions to our blog. You can find Anthony on Twitter @AnthonyBialy.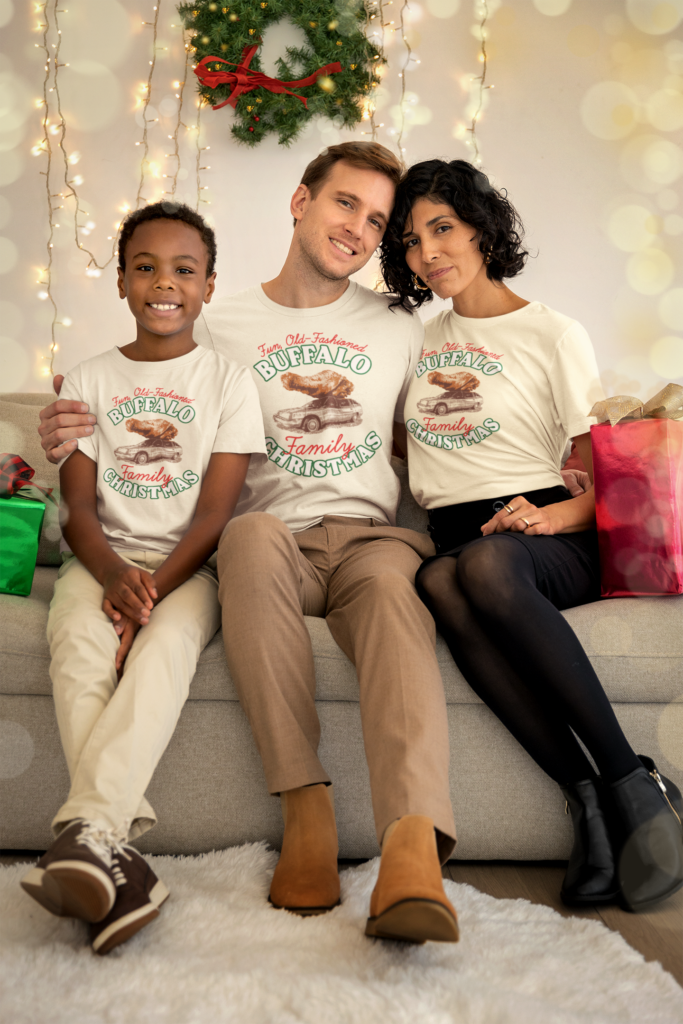 BuffaloFAMbase.com is sponsored by 26 Shirts
Every Monday, we launch a new two-week campaign of a limited edition t-shirt design. Every shirt purchase results in a donation to a local family in need. After the campaign ends, the shirt is retired. A new design is released, and a new family benefits from your fandom!