First and foremost, all our love to East Buffalo. And I want to express tremendous pride in the repsonse from the Buffalo sports teams to the senseless Tops shooting. The bond between the Bills and the Community is second to none in professional sports.
In case you didn't know, the Tops was not far from the Rockpile, where the Bills won the !964 AFL Championship. Jack Kemp and Bob Kalsu tread that ground. Two NASCAR races were held there in 1956 and 1958. I saw OJ Simpson and the Bills upset John Brodie and the 49ers there in 1972. I saw Jimmy Buffett there after a Bisons game in the 80s. The Natural was filmed around that time, with the likes of Robert Redford, Robert Duvall, and Glenn Close spending months filming in that neighborhood. The greatest basketball player that WNY has ever produced, Bob Lanier, grew up there. May we never forget the lives lost, and honor their memories by choosing love.
Things are a little quiet at One Bills Drive as we watch the first round of OTAs. I'd like to see some of the available cap space used to make our Safety tandem happy. Both are a big part of the Bills Super Bowl aspirations the next few seasons. After my disappointment that the Bills didn't take a flier on an Interior Offensive Lineman in the draft, I thought a deeper look at the depth chartthere would reassure me. It did, thank you!
First, the starters:
Left Tackle: no worries about a much healthier Dion Dawkins. And I am confident Spencer Brown has all the necessary attributes to be a solid NFL LT if the need arises.
Left Guard: Roger Saffold is a short term fix, but a very good one. He might have the best resume there for the Bills since Ruben Brown.
Center: Mitch Morse earned that hefty salary down the stretch last season. Health and a succession plan remain concerns around any player with a concussion history
Right Guard: Ryan Bates was even better than he looked to the eye test when he got his opportunity last year. Maybe we the fan base under rated him a little because we expected him to sign elsewhere. It took multiple injuries for him to get a shot, and he made the most of it. Bates adds value as the backup center and left guard.
Right Tackle: Spencer Brown starting from day one is a huge upgrade in the face of a brutal early schedule. Looking back at the OTs in the 2021 NFL Draft, he might well be a first round talent. This was a problem spot for years; that is no longer the case.
The competition for spots 6-9:
David Quessenberry: started 17 games for the Titans in 2021 at RT, capable of kicking inside He is relatively low mileage, and the experience likely makes him the next man up at Tackle
Tommy Doyle: I loved Beane's double pick here last year, and Doyle got on the field a fair amount in his rookie year. He even flashed as a red zone target. The Bills can be patient with him.
Ike Boettger: Bates was clearly better, but Boettger is a quality backup. The timetable for recovery from an achilles injury is not favorable. At best he will be available in late October, so he won't factor into the 53.
Greg Mancz: He has 32 NFL starts at Center…will the Bills keep all three over 30 OL signings? (Saffold, Quessenberry, Mancz) Not drafting any OL suggests that's the plan. Given the expectations of the Bills upcoming season, veterans make sense.
Cody Ford: I have rooted hard for him. I have no expectations going into the 2022 season, but who knows?
Editor's babble: Thanks to Joe Reagan for his many contributions to our blog. You can find Joe on Twitter @joer869.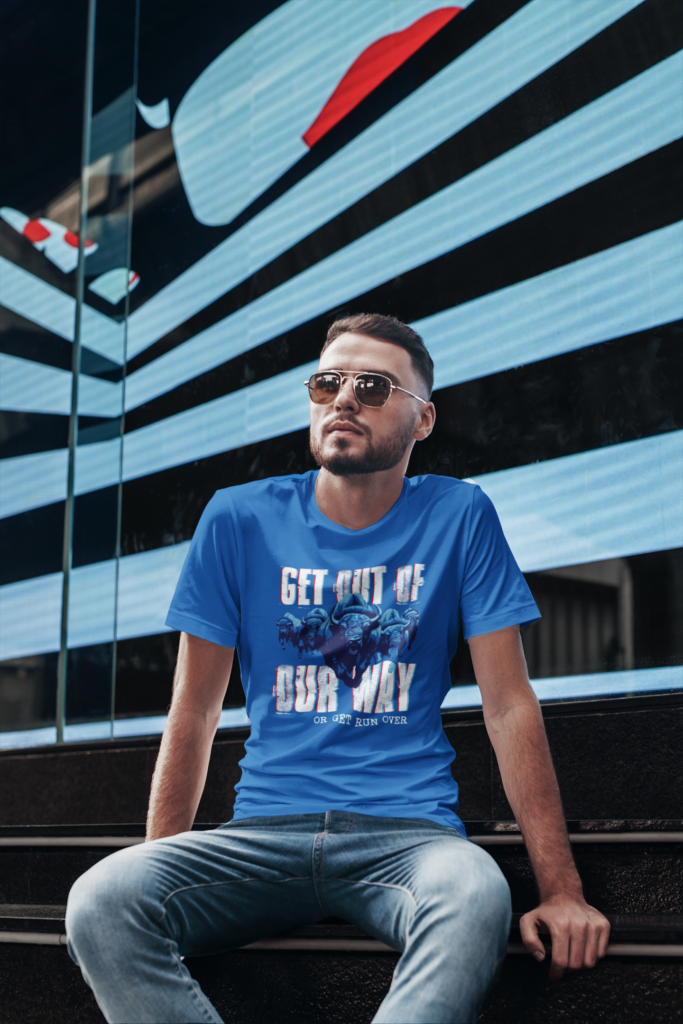 BuffaloFAMbase.com is sponsored by 26 Shirts
Every Monday, we launch a new two-week campaign of a limited edition t-shirt design. Every shirt purchase results in a donation to a local family in need. After the campaign ends, the shirt is retired. A new design is released, and a new family benefits from your fandom!