I have been seeing a lot of people hyping that the Bills have the best roster, offense, defense and front office.  I really hope the "Humble and Hungry" slogan has sunk into this roster.  This hype makes me think of the "Super team" that Philadelphia had a few years ago.  That team fell on its face and never recovered.  
Here are a couple thoughts we have to think about with the hype:
The Bills' defense was great due in part to its schedule last season.  The defense crushed a few teams and struggled against others.  The Bills let Jonathon Taylor and Derrick Henry look like Hall of Famers, Jim Brown and Emmitt Smith against our defense.  The defense let New England run the Bills into the ground when we knew they were going to run. Patrick Mahomes, Tyreek Hill and Travis Kelce diced the Bills' defense up in the playoffs to score 42 points.  13 FREAKING SECONDS.
The Bills' offense feasted on really bad defenses.  Then looked terrible against others.  Jacksonville looked like the '85 Bears.  The Colts looked amazing.  
We lost every game that was within one score.  Think about that.  If an opposing team kept it close they won. For a team of this talent that is unacceptable.
The only OC that Josh Allen has ever had is now the head coach of the New York Football Giants.  
The Bills are a team that is great. They have addressed their issues with free agency and in the draft:  
They did get Von Miller who is a closer of games.  Miller only needs to make five plays this season to make a difference.  
They got more stout in the trenches.  Settle, James, and Phillips will help the Bills' run defense issues.  
Elam is the CB2 that can make a difference over Levi Wallace.  Two tenths of a second difference. That is the difference from Elam 4.39 vs. Wallace's 4.60.
James Cook will be a difference maker on offense.  His receiving skills make him a matchup nightmare.
Also:
Saffold and Quisenberry signings will pay dividends simply because it took quality talent away from playoff teams.  
OL coach Aaronn Kromer will make the Bills' line better in opening running lanes for the backfield, RBs and Josh. 
Crowder and Shakir are upgrades in depth of the WR room.
OJ Howard will create matchup issues for defenses.
Josh and his familiarity with Ken Dorsey will make the OC change easier.  Will there be differences in the offense, yes.  Will it be better, I am not sure but the variety of formations and ways to attack a defense from those formations will keep the opposing defenses on their toes.
Josh will continue to get better. He is not one to rest on his skills. He actively strives to improve and still working with Jordan Palmer each offseason shows that.
We, as fans, have to understand that you do not win the Super Bowl in the offseason.  We do not win the Super Bowl after the draft. How this team looks on paper is one thing. How great they look hoisting the Lombardi is another.  
Nevertheless, I look forward to taking my kids to the Super Bowl Parade in Buffalo when it happens. 
GO BILLS!
Editor's babble: After so many decades of despair, I agree with this post. Expectations are not reality. The Bills have a long and difficult season ahead of them. A big thank you to Bradford Miller for his contribution to our blog.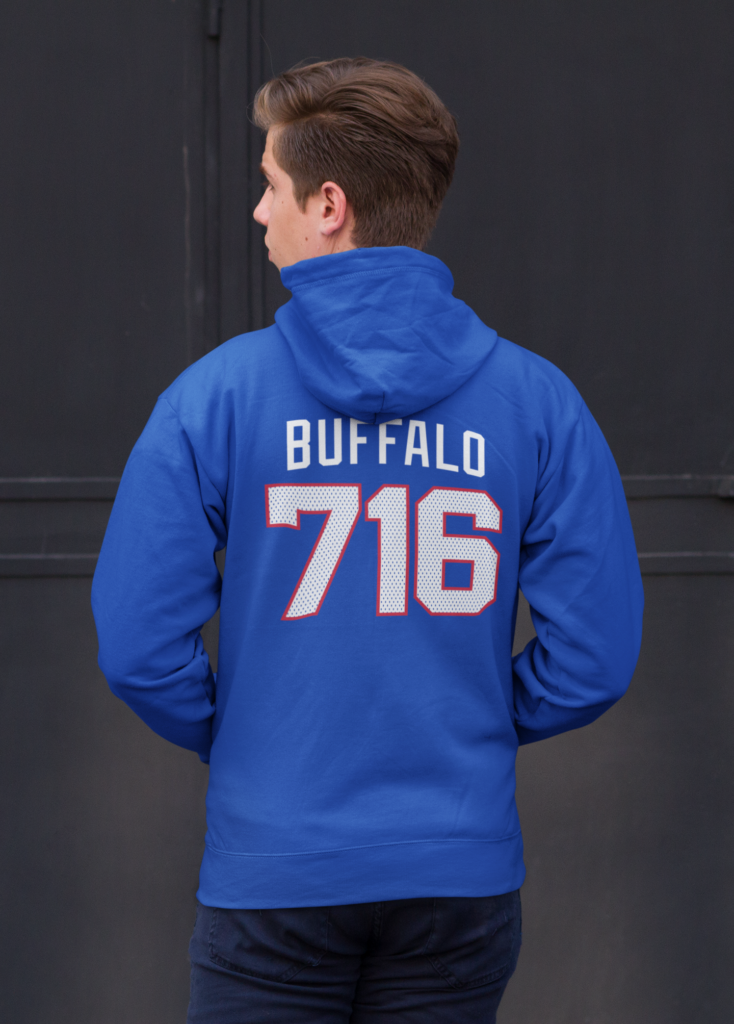 BuffaloFAMbase.com is sponsored by 26 Shirts
Every Monday, we launch a new two-week campaign of a limited edition t-shirt design. Every shirt purchase results in a donation to a local family in need. After the campaign ends, the shirt is retired. A new design is released, and a new family benefits from your fandom!