Your job is not safe. Treat the looming prospect of being replaced by a machine or intern as motivation. Fretting about eventually losing the talent that's presently present presents an endless task. If you don't care for constant battling, sports and everything else may not be for you. Like having to find food tomorrow, you may as well brace for hunger that's going to come along. Take addressing constant needs as a chance to patronize the Cereal Spot for a different kind of anticipated bowl.
Joining the mob may be for life, but the Bills Mafia still looks for substitutes. Buffalo added potential replacements at the draft despite fondness for present players. Like philosopher Rick Jeanneret noted in his final sign-off in case you couldn't hear him over the sobbing, "Time passes for everyone." We can savor the wisdom even if we don't hear it live anymore.
As much as we adore glamour, the mining required to uncover diamonds is where the shine begins. Malcolm Young playing like a metronome enabled Angus's antics. Similarly, a receiver who can maintain possession with underneath routes permits downfield thrills. Buffalo seeks to replace the sure-handed Cole Beasley will have to do a dirty job that enables clean receptions. Did Brandon Beane draft an option who can get nine yards when they need eight?
Competitiveness can minimize limitations. Khalil Shakir would've known where he'd play paid football much sooner if drive was the top characteristic. He impressed in college despite physical dimensions that kept him from appearing on CBS regularly during his college career. Cutting down on drops would allow him to make the Tiffany Network on Sundays.
Beasley played with a rusher's mentality, which means it's unsurprising he might be replaced by an actual technical back. James Cook is a receiver who can also take handoffs. A rusher who's a borderline wideout fits in naturally on his new pass-centric team. Using the running back up front is perfect for these crazy contemporary times.
There are only so many carries to go around, especially on the present Bills. Zack Moss found his status affected by the draft just like those players added. The front office must determine if he offers enough contrast to maintain a roster spot.
Christian Benford doesn't just have the right initials to play cornerback. Like finding space on the DVR to review Better Call Saul for clues missed on the initial viewing, there's always room for a player with proper instincts.
It's redundant to issue a reminder that football is in an era where offenses pass like they're an NBA team shooting three-pointers. Think of teams like… the Bills. His best training is practicing against a team he luckily won't have to face.
How late you found out where your pro career would begin is irrelevant if you show up willing and prepared to maximize skills. That's especially true if your particular employer is skilled at the player acquisition process. Dane Jackson was the 17th-last player taken, and he's one of the stellar players in a secondary that welcomed his help.
The Bills added a possibility to assist in front of the secondary. Terrel Bernard has been scouted as someone who uses speed to play in every situation. It'd be great if he could demonstrate what's optimistically predicted just in case a player like Tremaine Edmunds is ever thanked for his contributions before heading elsewhere to attempt more of them. Training whoever's going to take your job is a ruthless circumstance. But replacement development is necessary as long as the calendar keeps advancing.
So, that's how the careers of draftees will unfold. I suppose they could still play just to confirm even though I've taken the fun out of it. We should remember the future is unwritten despite our certainties even this oh so enlightened present. A draft class preview resembles projecting how a marriage will go. You'll surely be happy every single day and never once think of calling for a new dust filter for a Hoover Max Extract Pressure Pro Model 60. Unpredictable scenarios are predictable.
The roster is a zero-sum game, which means new additions might force us to say farewell to participants we've grown to admire as players and people. Grizzled 28-year-olds dealing with their word-class skills diminishing may be replaced by youngsters. They will remain likable even if they move elsewhere for work. Players who haven't played yet yearn for a shot at creating difficult personnel decisions.
The Bills wish to have found new guys we'll miss once they're gone. But we've got a few games before then. Everything will end, including this cold and meaningless existence. Until then, we can look forward to seeing draftees become credible professionals.
Editor's babble: We are grateful for the many contributions Anthony has made to our blog over the years. You can find Anthony on Twitter @AnthonyBialy.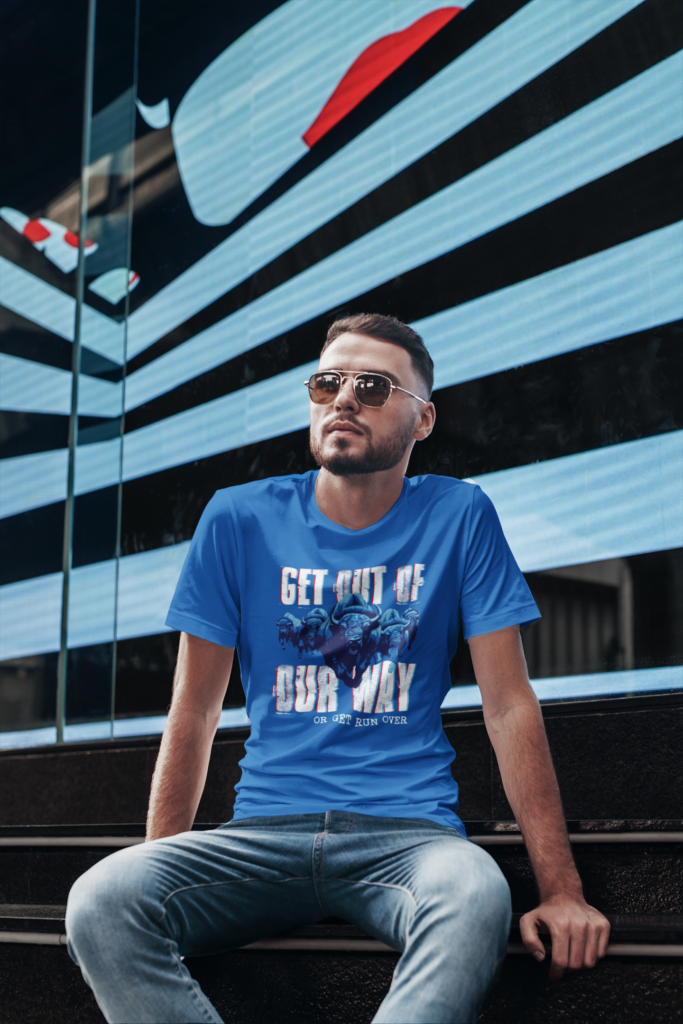 BuffaloFAMbase.com is sponsored by 26 Shirts
Every Monday, we launch a new two-week campaign of a limited edition t-shirt design. Every shirt purchase results in a donation to a local family in need. After the campaign ends, the shirt is retired. A new design is released, and a new family benefits from your fandom!