In the prior 2 articles, it was shown that a roster can sustain about 17 players over a given four year period, and that Buffalo is among the bottom 50% of teams when it comes to drafting and keeping draft picks for four or more seasons.
If you missed those two articles, links to them are here
In this article the discussion will focus on the salary cap, constructing a roster through the draft, and defining what analysts call "cost control" for a position. For salary information, I used overthecap.com and spotrac.com for player salary information.
Here is a simple example of how a rookie provides cost control. Consider punter- most teams carry only one on the 53 player roster. Buffalo is currently paying its punter approximately $1.135 Million this season. A rookie drafted in round 4 at pick 130 will make approximately $783,00.
In this example, drafting a punter in the 4th round would save Buffalo approximately $352,000 on the salary cap.  In the example shown, Buffalo is not spending a lot currently on punter, so the savings isn't dramatic, it is used as an example because only one player is used at position.  A punter drafted in rounds 5, 6 or 7 would make slightly less money, so the savings would be slightly higher.
Backup quarterback is another great example of cost control. Most veteran QBs will not accept minimum contracts. Currently Case Keenum counts $3.5 Million to Buffalo's cap. If Buffalo drafts a QB in round 4 (reasonable for a 4th round QB to make 53 player roster), that 4th round pick would make $783,000 (pick 130). This would save $2.8 Million to Buffalo's cap in subsequent seasons relative to what they are paying in 2022 (a rookie wouldn't be QB2 in 2022, the cost control would begin in 2023).
Offensive line and Safety are two other examples where a solid backup offers cost control over other backups.  Take a safety or offensive lineman the Bills draft in rounds 3 or 4.  Pick 89 will have a salary cap hit of $961,000, pick 130 $783,000.  Review the backup players at these positions.
Specifically review the salaries of 4th year backups Cody Ford and Jaquan Johnson. Any rookie making team as a backup S or backup OL will make less than either of these players. The cap savings is minimal on any one change, if a replacement OL, S, and Punter are done, that combined savings could allow one more (veteran) player added to roster close to league minimum.
The salary structure for the Bills rookies is the following:
Compare this to the Bills' top 51 salaries (broken up in two graphics for clarity).  All these veterans will make more than Buffalo's first round pick.
Here is a list of players where a rookie salary would possibly be higher (depending on what round player was drafted in).
If Buffalo drafts a player at any of the positions on the second list, it is possible the rookie will factor into the top 51 salaries and impact the Bills' salary cap.  Names I would look at on this list where a rookie could replace them on 53 AND provide cost control include
Matt Haack (Punter)
Andre Smith and Marquel Lee (LB)
Zach Moss, Taiwan Jones and Duke Johnson (RB)
Greg Mancz, Ike Boettger, Bobby Hart (OL)
Tommy Sweeney (TE)
Here are Buffalo salaries organized by position groupings
Defensive Backs
It should be pointed out that McCloud, Harris, Griffin and Thomas were all practice squad players in 2021, and only players on 53 player roster count towards the salary cap. Buffalo kept 9 DB on the 53 player roster in 2021.
Linebackers
Giles-Harris was a practice squad player in 2021 and the Bills kept six LBs on the 53 player roster in 2021.
Defensive line
Ankou, Bryant and Love were practice squad players in 2021.
Offensive line
Buffalo will likely keep nine offensive lineman on the 53 player roster.  Capra spent 2021 on the practice squad, and Hart, Boettger, and Mancz spent portions of 2021 on the practice squad, injured reserve, and waiver wire, in addition to time on the active roster.
Backs, Tight Ends and Receivers
A rookie first round WR would come in above Kumerow and Davis. On this list, Hodgins and Gentry were practice squad players in 2021.  Stevenson spent more of 2021 on injured reserve than the active roster, and was inactive for more games than he was active.
If Buffalo were to draft one or two RBs (who made the 53 player roster), there would be savings relative to every RB on the list.  Also observe how "inexpensive" it is for a 4th year RB (Singletary) compared to what he will make as a free agent after the 2022 season.  Running back is a great example of a position where cost control helps spend money on other position groups.  Also observe every Buffalo RB except Moss is a FA after this season ends.  How many RBs do you think get added to the roster?
Tight end is another position group where the Bills have excellent cost control. Three of the players listed (Knox, Sweeney and Morris) are still on their rookie deals. Adding a cost controlled TE in any round improves the future outlook of the position group.
Conclusion:
Any position Buffalo drafts adds both depth to the roster and a degree of cost control to the position group.  Some positions have higher opportunity for cost savings (backup QB, TE, Punter, RB, LB and offensive line are the obvious choices to me).
Editor's babble: This is a very interesting post in terms of how cost control factors affect any given draft. We are grateful for Jim Wickens' contributions to our blog. You can find Jim on Twitter @cincyplanner.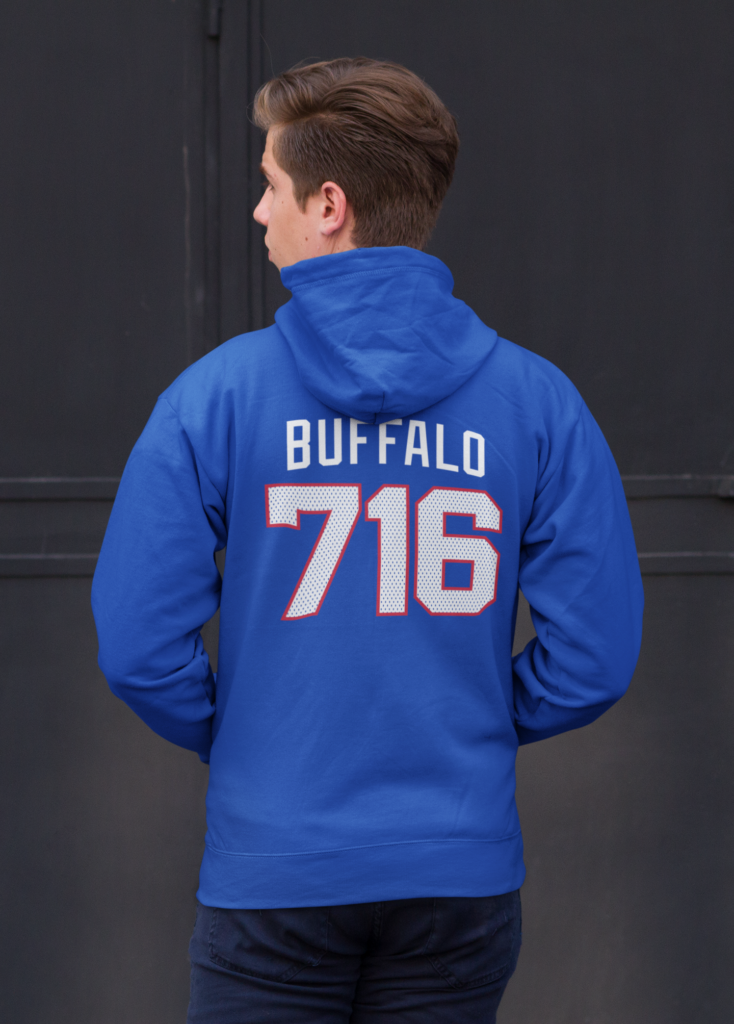 BuffaloFAMbase.com is sponsored by 26 Shirts
Every Monday, we launch a new two-week campaign of a limited edition t-shirt design. Every shirt purchase results in a donation to a local family in need. After the campaign ends, the shirt is retired. A new design is released, and a new family benefits from your fandom!