The goal is to discuss where the roster needs starters, where roster needs depth, and how the roster gets from 64 current players to 90 at the start of training camp. As positions are discussed, a priority will be assigned and then summarized at the end. Buffalo needs to add 26 players between now and the beginning of training camp.
Specialists:
The Bills have three specialists under contract and all three are returning from the 2021 season. Buffalo will likely add one punter prior to training camp for competition. Both Matt Haack and Tyler Bass are free agents at the end of the 2022 season, and getting a punter with a rookie contract offers four years of cost control for the position.
Quarterbacks:
Buffalo has three quarterbacks under contract as draft approaches. In 2021, the Bills kept two quarterbacks on the 53 man roster, and two additional quarterbacks on the practice squad most of the season. Most teams need four QBs to go through training camp and preseason games, so the team will likely add a quarterback prior to the start of training camp.
Running Backs:
Buffalo has five RBs under contract for the 2022 season. In 2021, the Bills entered camp with seven RBs under contract, and then had to add RBs midway through preseason as injuries hit. I would expect Buffalo to add a minimum of two RBs and up to three RBs prior to the start of training camp.
Wide Receivers
Buffalo has eight WRs under contract for the 2022 season. In 2021, the Bills entered camp with 12 WRs under contract. Seven initially made the team, and for the first half of the season six WRs were on the 53 man roster. At least one of the WRs listed in green could get cut, so there is room for a rookie to make the roster. Jake Kumerow plays a lot on special teams, replacing his role would require a WR to play significant time on special teams. The Bills will likely add at least three WRs prior to training camp, possibly more, and there is an opening on the roster for a player who contributes as a returner and/or special teams player.
Tight Ends
Buffalo has four TEs under contract for the 2022 season. In 2021, the Bills entered camp with six TEs under contract. In 2021, there were also games with only one TE dressed. Indications are that Buffalo will run more two TE sets, which would imply three TEs would be needed on game days. I would expect at least one TE to get added prior to the start of camp.
Offensive Line
The Bills have 10 offensive linemen under contract for 2022 thus far in the offseason. Most NFL teams dress eight linemen on game days and carry nine on the 53 man roster. In 2021, Buffalo had 18 offensive linemen in training camp and carried nine on the active roster. There is room to add at least five offensive linemen before training camp starts, and this quantity could increase to eight linemen added depending on circumstance. Each of the second team offensive line spots could be upgraded, and as many as three draft picks could make the team as reserve offensive linemen.
Defensive Line
In 2021 the Bills entered training camp with 16 defensive linemen. For most of the 2021 season Buffalo had 10 or 11 defensive linemen on the 53 man roster. Carrying 11 defensive linemen is a lot (Brandon Beane alluded to this at the end of training camp when he discussed trade and roster issues prior to start of season). For 2022, the Bills have 12 defensive linemen under contract, and defensive line is likely the deepest position on the team. It is a position the Bills have invested a lot of the salary cap money into entering 2022.
Linebacker
In 2021, Buffalo carried six LBs on the 53 player roster. Also, during 2021 training camp the Bills had 10 LBs entering camp. For 2022 Buffalo currently has seven LBs under contract. I could see a situation where four LBs who aren't listed below (draft picks or UDFA) could make the team if they can also play on special teams.
Defensive backs
In 2021, the Bills had six safeties and nine CBs going into training camp- 15 total players. The final 53 player roster had four safeties and five CBs (nine total DBs on 53 man roster). For 2022, Buffalo currently has 13 DBs under contract. Because of FA loss and injury to Tre'Davious White, I am showing two open CB spots on the 53 player roster, Cam Lewis (also listed on 53 below) has spent more of his career on the practice squad than on the 53, so in theory four new CBs could make the Bills' initial 2022 (53 player) roster (which are not shown here). Because starters are missing, this is considered the highest priority need
Summary on position counts
Buffalo will likely add players to every position group. Likely one QB, two RBs, Some WRs, a TE, and two or more OL, DL, LB and CB/ DB.
Prioritizing Needs
The scoring system introduced for prioritizing needs and predicting which positions provide the most draft value will be the following:
Assign a priority P1-P10 using a weighting scale: if a P1 is given, no P2 can be given to another position.
If P1 is skipped, then two positions can get P2, and P3 gets skipped.
If P4 is assigned, four positions can carry this priority equally.
P1 need is cornerback. The Bills are missing one or two starters at this position group.
P2 skipped.
P3 skipped.
P4 is assigned to OL, RB, WR and CB2.
Logic- The Bills are down on roster counts at the OL and CB position specifically, and both RB/WR have openings to improve upon players currently on the roster.
P5 is skipped.
P6 is LB.
It was difficult to omit LB from P4 list, but Buffalo has more LBs under contract than will make team in 2022. There are four LBs in reserve who could be upgraded from draft picks or UDFA (Buffalo won't likely change four backup LBs, but it wouldn't surprise me to see a couple of new backup LBs for 2022).
P7 skipped.
P8 CB, Punter, WR, Kick returner, OL.
How would you prioritize positions using this P1-P10 scale?
Editor's babble: We welcome Jim Wickens as a new contributor to our blog. You can find Jim on Twitter @cincyplanner.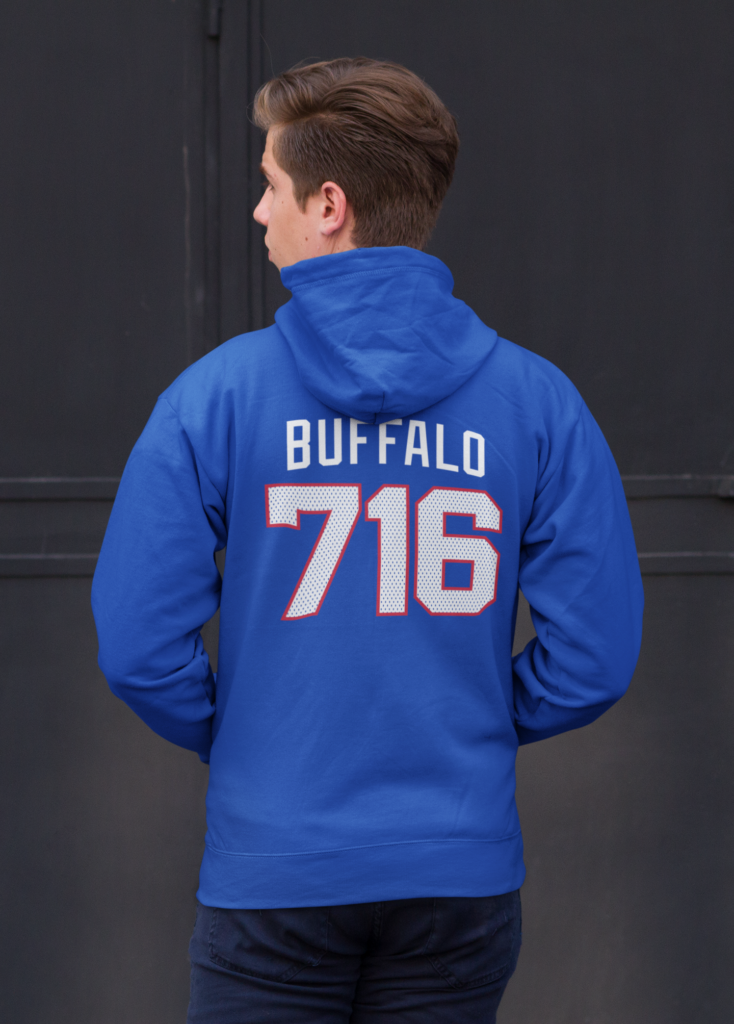 BuffaloFAMbase.com is sponsored by 26 Shirts
Every Monday, we launch a new two-week campaign of a limited edition t-shirt design. Every shirt purchase results in a donation to a local family in need. After the campaign ends, the shirt is retired. A new design is released, and a new family benefits from your fandom!