Ten days to go until RD1 of the 2022 NFL Draft begins. I did a quick check around at Mocks and Big Boards I trust to see just who might be available for the Bills at #25. I checked four spots.
Here are the Cliff's Notes, in case you are actually working. (1) Daxton Hill and Breece Hall are common to all 4 lists. (2) Each list has a choice of at least 2 CBs, although each differs as to which pair is there. (3) Trade-up for your choice of CBs might be higher than you think. (4) Trade-down possibilities are alive and well due to QBs falling (all except two). (5) The run on WRs begins around Pick #18 with Philadelphia, with only Jameson Williams off the board. Three more wideouts will get drafted before the Bills are on the clock. (6)
DraftTek's 15 Best Available at #25: (Booth's gone to HOU at #13, McDuffie went to AZ at #23; two CBs are available –Elam #30 to KC, Gordon #45 to BAL) . There's many directions to go if the draft fell this way. Hall, their top RB, is still there. Two receivers are there: the John-Brown-sized waterbug Dotson (who has 26 career receptions of 20 or more yards, and has posted five career touchdown catches of 60 or more yards), and big, fast, raw Christian Watson, named the top WR on the National Team at the Senior Bowl by the CBs. Two IDLs are in the convo: Devonte Wyatt (he, not Jordan Davis, had the most QB pressures) and 1-tech Travis Jones of UConn, who's top 3 in Pressures Per Game. Unless somebody reaches before #25, we'd have both top Guards available in Kenyon Green (the big one) and Zion Johnson (the Kromer archetype).
Breece Hall RB Iowa State – Best Available
Jahan Dotson WRS Penn State
Devonte Wyatt DL3T Georgia
Christian Watson WR North Dakota State
Boye Mafe EDGE Minnesota
Kaiir Elam CB Florida
Kenyon Green OG Texas A&M
Kenny Pickett QB Pittsburgh
Daxton Hill S Michigan
Nakobe Dean ILB Georgia
Lewis Cine S Georgia
Arnold Ebiketie EDGE Penn State
Zion Johnson OG Boston College
Travis Jones DT1 UConn
Roger McCreary CB Auburn

NFL Mock Database is a muncher of dozens of mocks and boards. McDuffie goes to Pats at #21, Dotson goes to GB at #22, and Booth is its #24 player, and slotted to Bills as of this writing. It also has 2 EDGEs, 2 DLs, 2 Guards (Green's gone but Linderbaum fell), and 2 Safeties:
Tyler Linderbaum OG | Iowa — tumbling wrestler
Andrew Booth Jr. CB | Clemson
Nakobe Dean LB | Georgia — fastest LB in the draft
Devonte Wyatt DL | Georgia — led Georgia in pressures
Kenyon Green OG | Texas A&M — the big one
Kaiir Elam CB | Florida
Daxton Hill S | Michigan – the position-flexy one
David Ojabo EDGE | Michigan – high ceiling, tore Achilles at Pro Day
Boye Mafe EDGE | Minnesota
Matt Corral QB | Mississippi
Breece Hall RB | Iowa State – also ranked #1 RB
Lewis Cine S | Georgia
Bernhard Raimann OT | Central Michigan
Roger McCreary CB | Auburn
Logan Hall DL | Houston

FanSpeak's Jake Rigdon's 15 available list has McDuffie his #11 prospect and he's long gone. However, it's a perfect scenario. Andrew Booth is there, as his #29, and WR Jameson Williams is a steal. He has Breece Hall way down at #64, Kenyon Green's gone at #21, and Dotson goes at #22:
S Daxton Hill Michigan
EDGE George Karlaftis Purdue
OT Trevor Penning Northern Iowa
RB Kenneth Walker III Michigan State
CB Andrew Booth Jr. Clemson
CB Kaiir Elam Florida
WR Jameson Williams Alabama
G Zion Johnson Boston College
DL Devonte Wyatt Georgia
CB Derion Kendrick Georgia
TE Trey McBride Colorado State
OT Bernhard Raimann Central Michigan
QB Desmond Ridder Cincinnati
QB Sam Howell UNC
OT Nicholas Petit-Frere Ohio State
And finally, here is our very own BuffaloFAMBase Big Board's 15 Available. (McDuffie's my #21; Booth and Gordon are available; and Elam is my #41). We have a delicious menu of 2 O-Line players (OT Penning from Spencer Brown University and Kromer Archetype Zion Johnson), the 2 top-ranked LBs (Devin Lloyd, who's #1 in solos and TFLs per Game, and Nakobe Dean, who's the fastest LB in the draft), 2 athletic and versatile SS-FS-CB-NCBs (Pitre and Daxton Hill), and 2 QBs within trade-up range for teams needing their guy (QB needy, per Joe of The Fedora Forecast: Lions, Panthers, Falcons, Saints, maybe Arizona, Seattle, Steelers, maybe Titans, maybe Colts, and most of the NFC East). Two EDGEs (the fast-climbing Nittany Lion Ebiketie and the high-ceiling, recently-injured Ojabo).
Trevor Penning OT Northern Iowa
Devin Lloyd LB Utah
Andrew Booth Jr. CB Clemson
Nakobe Dean LB Georgia
Jalen Pitre S Baylor
Zion Johnson G Boston College
Arnold Ebiketie EDGE Penn State
David Ojabo EDGE Michigan
Daxton Hill S Michigan
Jahan Dotson WR Penn State
Kenny Pickett QB Pittsburgh
Breece Hall RB Iowa State
Kyler Gordon CB Washington
Lewis Cine S Georgia
Matt Corral QB Ole Miss

The Trade-down scenario has teams wanting QB (although each differs about which ones will be there) and willing to trade up, either to leapfrog each other, or to get a 5-year option on signal-caller.
Buckle up. No matter which big board you think has the players in the correct order, we're all wrong one way or another, but each assures there will be great choices at #25 for Big Baller.
Editor's babble: The Draft Wizard is at it again. I'll go down on record with my two faves for this draft; Jordan Davis and Trevor Penning. And yes, I'm staying true to my strong preference for BIG MEN! You can find Dean Kindig on Twitter @TCBILLS_Astro if you want to holla at him.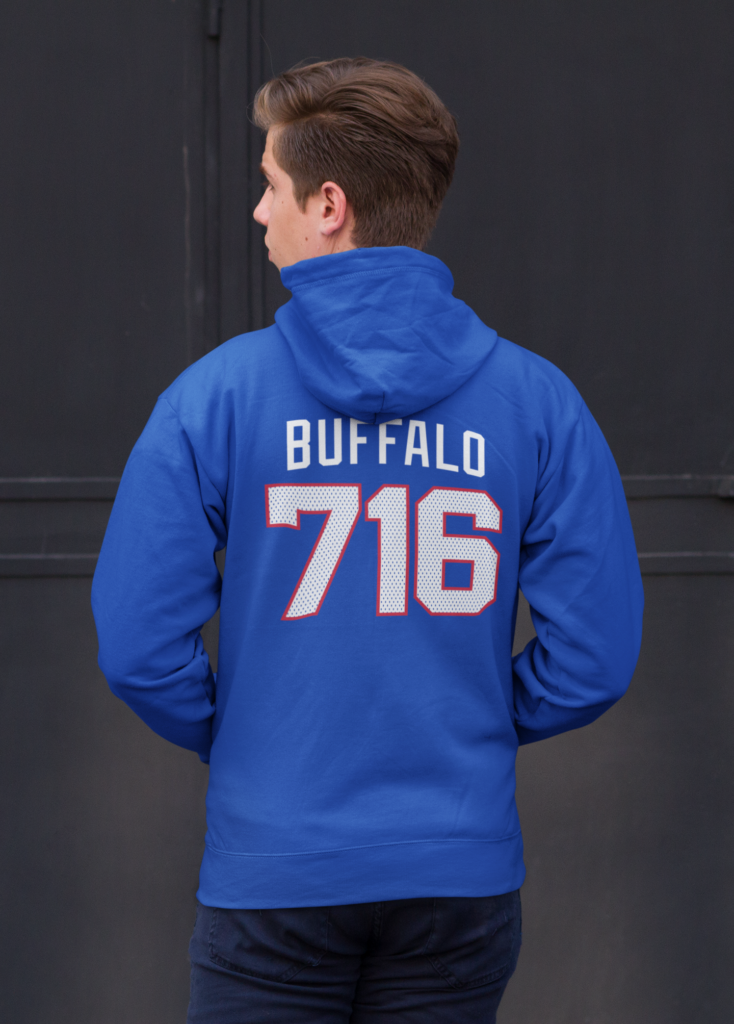 BuffaloFAMbase.com is sponsored by 26 Shirts
Every Monday, we launch a new two-week campaign of a limited edition t-shirt design. Every shirt purchase results in a donation to a local family in need. After the campaign ends, the shirt is retired. A new design is released, and a new family benefits from your fandom!