Mock drafts are fun, but way too much attention gets paid to the first round. The 2021 Kansas City Chiefs are a fantastic recent example. Without a first OR third round pick, they managed to find three starters for a Super Bowl contender. LB Nick Bolton at #58, C Creed Humphrey at #63 (BillsMafia loved him last draft season), and G Tre Smith at #226. Beane's Bills' draft history on day two and beyond is mixed.
2021:
Boogie-Incomplete
Spencer Brown-thumbs up
2020:
Epenesa- Inc (which after two seasons is not a positive)
Moss- see Epenesa
Davis-up
Bass-up
Dane Jackson-up
2019:
Ford-down
Singletary-up
Knox -up
2018:
Taron Johnson-up
Siran Neal-up
Wyatt Teller-up, just not for us
Going back even further, the 2nd round is pretty painful.
2017:
Zay Jones
2016:
Reggie Ragland
2014:
Cyrus Kouandjio
No better time than NOW to acknowledge these poor choices and learn from them. No busts, no projects, no insurance policies….we want contributors to this year's Super Bowl run! Preferably, they will stay and develop during what looks like the wide open championship window of Josh Allen's prime.
There are very few openings in the Bills starting lineup, but there are needs. At the moment my top 5 are CB, IOL, WR, RB, and LB. The first two positions could be starting at some point this season, while the WR, RB, and LB have the chance to make an impact in part time roles. Never fear, I too want a punter in round 6. Can the Bills run the table and check all five boxes in the 2022 Draft? Let's draw up a blueprint to get that done.
Round 1:
The closer we get to the draft without signing a veteran corner, the more it seems the Bills will be drafting one at #25. There is a batch of CBs in the 30-40 range, so they might prefer to trade down just a little and net an extra 3rd rounder. Three teams that have an early 2nd round pick and an extra 3rd round pick are the Lions, the Texans, and our old friends at the Giants.
Booth is most often linked to Buffalo at 25, but McDuffie, Elam, Gordon, and McCreary have all been mocked to the Bills as well. None may make it as far as the low 40s, but there should be one or two to pick from before that. It goes out the window if there is an early run on CBs, which is always possible. Slight trade down, or sticking at #25, it's CB. If Beane makes a big CB move before the draft, the top Guards (Zion Johnson and Kenyon Green) and WR (Jahan Dotson) are solid options.
Round 2:
BillsMafia will sleep much better on draft night with a CB in the fold…now, how to ace day two? The value at IOL is later. The top two RBs should go earlier in the 2nd round. At pick #57, the choice appears to be between LB and WR. Depending on your opinion of Tremaine Edmunds future in Buffalo, Christian Harris, Quay Walker, or Chad Muma could be a nice succession plan. That's a pretty safe trio for a team that should be squeamish picking in the 2nd round.
On the sheer numbers of the WR Draft Class of 2022, the Bills will have good options to add a vertical threat. I am hoping for John Metchie, who is currently within a few spots either way of 57 on most big boards. With either a WR or a LB, they will be eased in slowly, but offer either the offensive or defensive co-ordinator another impactful weapon to deploy.
Round 3:
Okay scouts… hope you were well rewarded for Spencer Brown last year. Can we find a Guard in the 3rd round this year who can establish himself as a long term starter? Good news; it looks as though only 4-5 IOL will go in the first two rounds. The next tier is fairly deep and clustered in the 3rd/4th round range. It may be above my pay grade to sort the list out and recommend one. But I got to have lunch with draft expert Dean Kindig the other day, and he reminded me of the Bills connection to Jerry Ostrowski and Tulsa. Not to be confused with the great point guard, I love what I have been reading about Golden Hurricane Chris Paul.
Should Round 1 be a G and not a CB (if the Bills signed or a traded for a veteran), going back for a developmental DB is another option here. If a trade down happens and nets an extra 3rd rounder, the Bills still haven't taken a RB or LB. For the role open in the Bills backfield, Brian Robinson has been my first choice for awhile. The LB pool is similar to G, with a lot of solid prospects with 3rd-4th round grades.
Day Three:
Saturday morning dawns….three or four Bills needs have been addressed. If it is three, here is a spot I wouldn't mind Beane trading for another 4th rounder. The Ravens hold five 4th round picks at the moment! I would much rather check the last of the five boxes at #130 than at #168.
Here's a fun thought: Buffalo may have a choice of all four RBs from last year's College Football Playoffs: Georgia's Zamir White, Alabama's Robinson, Michigan's Hassan Haskins, and Cincinnati's Jerome Ford. LB still looks fairly well stocked between 100-140. If I had to target one, why not get one from Linebacker U? How about Brandon Smith: 6'3, 250, 4.52? But it really doesn't have to be specific. For the roles open now, coupled with the depth at the positions, RB and LB ought to be priority #4 and #5 this year.
A scenario from my blueprint:
1. Andrew Booth CB (Elam, Gordon, McDuffie)
2. John Metchie WR
3. Chris Paul G
4. Brian Robinson RB
4. Brandon Smith LB
6A: P Matt Araiza, or Jordan Stout, or Jake Camarda.
The specifics are interchangeable, but the order at the moment looks sound.
Next week we have the 2nd Annual FAMbase Collaborative Mock Draft!
Have a great week!
Editor's babble: The wyo in me would love to see the Bills draft Chad Muma. Thanks, as always going out to Joe Reagan for his tremendous contributions to our blog.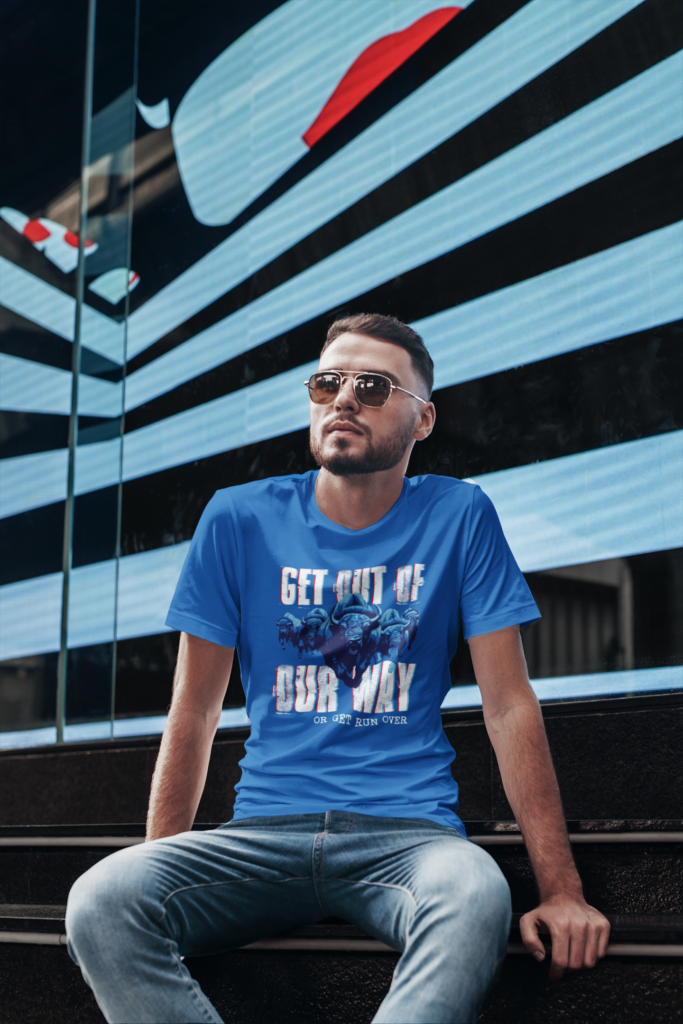 BuffaloFAMbase.com is sponsored by 26 Shirts
Every Monday, we launch a new two-week campaign of a limited edition t-shirt design. Every shirt purchase results in a donation to a local family in need. After the campaign ends, the shirt is retired. A new design is released, and a new family benefits from your fandom!