It'll all be over soon. Sometimes, that notion is actually depressing. We're not always trying to get through torment despite how that unfortunate sensation seems prevalent. The downside to intermittent nice moments is that they're fated to conclude. Recognizing how time works is a fun way to damper joy. But finality's inevitability just reminds us to value what we have.
For example, you may have heard the best ever option telling you what's happening for over half a century. I was lucky enough to attend Rick Jeanneret's banner night for a highlight on par with any during a game. Nobody deserves a longer ovation. I have the souvenir version to confirm my presence unlike the tens of thousands who will claim they were also inside. About a million people say they witnessed Houston blow a 32-point lead firsthand, which is amazing for a game that didn't sell out.
You can hear this particular unfurling banner even after the fabric settles. The privilege to honor Buffalo royalty in person will remain a happy memory just like his calls. My friend Glenn, a Buffalo sports fan behind enemy lines near Philadelphia, made the trip saying he simply had to be there and kindly offered me a ticket; I figured I could travel a few miles if he could travel a few hours.
We joined other thankful spectators participating in a rarity known as a Sabres sellout to commemorate the career of the best narrator possible. Rick created local cherished sports memories just as surely as Stefon Diggs has by embarrassing secondaries.
It's easy to feel sad about the most legendary career ending. But RJ's last month working is a celebration of just how auspicious it's been to enjoy his fantastic descriptions and genuine exhilaration. Thank you for providing what hockey sounds like.
Debating whether the hockey or football side has created the most painful exile is yet another delightful aspect of being fated to back these particular teams. At the least, we can hear a comforting voice. Talking us through it is a blessing during era when there haven't been many swell results.
Rick has spent 51 years of calling Sabres games and 40 calling professional hockey. Nothing will make fans thankful for joy like remembering countless dreadful moments. Rarity makes them easier to sort.
Buffalo diehards know to be glad when anything goes as projected. The era of making the rest of the AFC East loathe us doesn't have to end soon. We're treasuring continued promising football results despite our years of training for circumstances to turn catastrophic.
Nobody learned self-preservation like us as we focused on who tried their utmost to end the football postseason drought. It was easier to manage fasting with Lawyer Milloy, Terrence McGee, or Fred Jackson competing valiantly for woeful squads.
Rick may want to take part-time work as a football announcer. I'd think 17 games could be a manageable workload for someone looking to keep active. I hope he enjoys retirement just like I do that he misses free game tickets and informing us what's happening.
Sports are about moments that unfold like they're scripted. I hate to being up recent occasions where Buffalo lost despite being seemingly perfect to play Hickory's part. For once, our side was the protagonist. The stirring moment where players ushered the best announcer at any sport ever onto the ice wouldn't have worked if they blew the lead. Nothing can take away a perfect memory in an era stacked with imperfections.
It's so nice to feel thrilled, in part to remember the possibility. Buffalo sports fans are embracing excitement because it's novel. Theres's no need to remember how many specific years when we thought the Bills were doomed to never leave Purgatory. Getting set free is just the start.
Having both teams be simultaneously good seems as likely as pizza that burns calories. But there's no rule against the Bills and Sabres appearing in the playoffs during the same year even if it sure seems like there's at least an unofficial one. Brandon Beane could try a hockey draft just to see if it works.
The countdown is on. It's not pessimistic to know the Bills are only going to be competitive in the conference for so long even if they can project to remain a viable option through around 2040. Those who finally have a reason to cheer can appreciate success while knowing euphoria won't last, even if the expiration date is closer to your sealed doomsday basement rations than sour cream.
Even extensive bliss will expire. The universe will collapse on itself, and some of our favorite players might retire before then. Music listeners dig their favorite tunes while realizing they disappear almost as soon as they're heard. Calls echoing in your head help cope with not hearing new ones.
Everything ends if you wait long enough. We still can sense time ticking away even as we embrace what will ideally be the quite lengthy Allen/McDermott/Beane era. Indulge while boom times are here. Gratitude at hearing the best announcer ever perform the job he was meant to do for so long is both why we're sad and the very reason we can withstand his final call. Fans should be pleased to have something to miss.
Editor's babble: Having Rick Jeanneret do play-by-play for a Bills game? Sign me up! Thanks to Anthony Bialy for all his terrific contributions to our blog. You can find Anthony on Twitter @AnthonyBialy.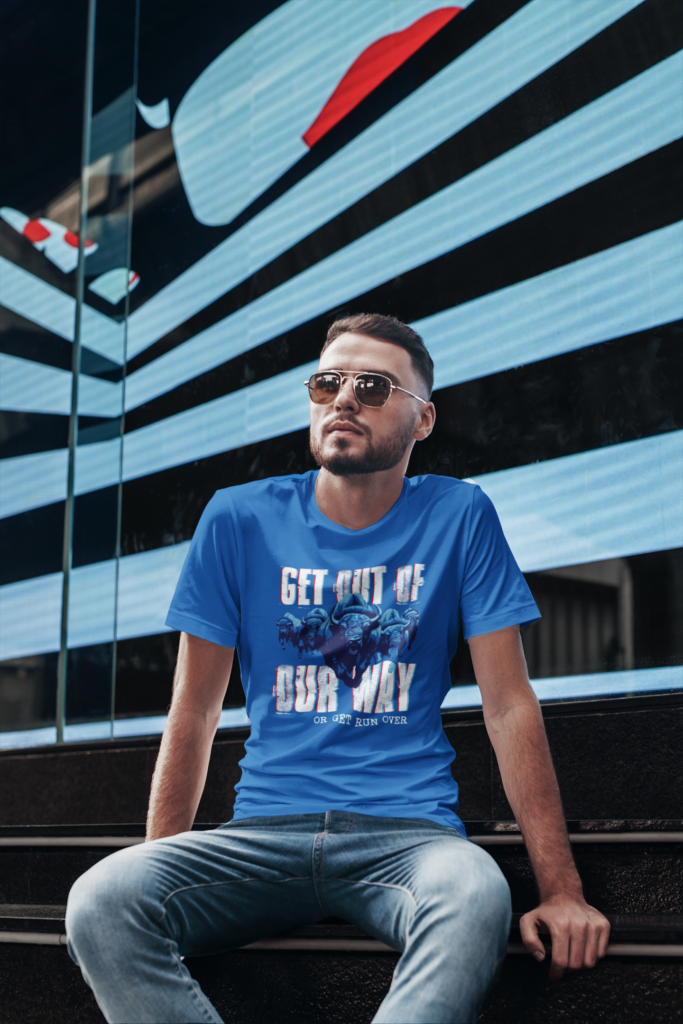 BuffaloFAMbase.com is sponsored by 26 Shirts
Every Monday, we launch a new two-week campaign of a limited edition t-shirt design. Every shirt purchase results in a donation to a local family in need. After the campaign ends, the shirt is retired. A new design is released, and a new family benefits from your fandom!