Obinna Eze OT TCU
6'7″ 315 5.02
Big 12
A+++ Interview— Click to Listen to the best part
Stats

Say "oh-BEANE-ah ah-ZEE". Yes, Brandon Beane's last name is embedded in the first name of this Nigerian-born swing tackle. Eze originally came to the United States to play basketball, and his parents still live in Nigeria. Obinna first saw action in 2018 for the Memphis Tigers at RT, and then in 2019 Eze switched sides to left tackle. That gave him 20 games on the offensive line in 2019 and 2020. He'll play LT this season for TCU. He shows pop, generally demonstrates urgency, shows promising strength and has athletic ability teams will covet. He's smart, too; Eze has made the American Athletic Conference All-Academic Team twice, and should similarly impress the Big 12. He has some flaws, too, but most of them are coachable. Let's watch 17 plays against UCF when Eze played LT for Memphis.
CuedUp plays to watch (Memphis LT #77)
=> I like Eze's long arms keeping the DE at bay here. Eze was measured at 6'8″ as a basketball player (he's 6'7″), and it shows in his condor-like wingspan.
=> Timing, strength, rides DE off to irrelevance and his play to the whistle here.
=> Another great example of playing his man until the whistle.
=> Watch the angle of Eze's legs vs his shoulders, maximizing his leverage against power rush
=> Eze shows patience here, letting the DE commit first, which releases the TE into a route, then uses his punch and body positioning
=> Body positioning and timing against UCF #5 Randy Charlton completely walls Randy out of the play, allowing QB White to scamper to his right
=> Mano-a-mano on fourth-and-1 shows how upright Eze is before the snap, over-relying on strength alone. This is a criticism as that won't fly in the NFL.
=> Very quick movement skills to second level, sealing off his OLB for almost 15 yards on a play moving away from him
=> Eze cedes a sack – again-too upright at the outset, drops his arms too low, #33 bends arc past him as a result, arm strength too late. Key play.
=> Pretty sure this is man blocking as Eze takes the DT the whole way, ignores the stunt by #33. Eze's man gets up in the air in attempt to bat down the pass, which didn't have to happen.
=> Later in the game, Eze's man DOES bat down a pass, and again, it didn't have to happen if you watch this play more than once.
=> Eze pulls pretty well but goes to deep to be effective here
=> I liked how Eze dealt with two rushers here, first the inside rush, then the outside man.
=> Watch Eze's center of gravity here, and how he loses leverage through body posture and footwork.
=> Better leverage and footwork here by Eze here, as he turns Turner
=> Eze will need quicker reactions here. He may have been zone blocking (right hand on DT), but #33 gave him a workout all day.
=> Very impressive, deep first step, nice mirroring here on the fourth down TD pass. Eze is still too upright.
What Teams Need an Obinna Eze?

Baltimore, Chicago, Cincinnati, Denver, Green Bay, and the LA Rams have OT listed as a P2 over at DraftTek. Now, Baltimore leads the NFL in yards per rush attempt (YPRA), so I expect OT won't be their Day 1-2 selection, and Eze's in the mix for when teams will be looking on Day 3 developmental tackles. That's not true of the Bears, though. Chicago's #24 in YPRA, and while they took my pet cat Teven Jenkins for the left side, they still need a better right side on their OL, so they might look earlier. Denver should be looking at tackles earlier in general, but a look at their depth chart shows it isn't their style. Cincinnati (#27 YPRA) add a tackle per year, and I like their OL personnel. Even Quinton Spain.
Jacksonville, Pittsburgh (#32 YPRA), and Seattle will grab an OT early –and Eze won't go early. Actually I wouldn't be shocked if New Orleans took two tackles, so Eze would be their Day-3 OT.
DraftTek's Carolina, Miami (#29 YPRA) , and the two New Jersey teams' analysts are listing OT as a P3 need. Carolina's YPRA dipped the most between 2019 and 2020 due to injuries, so I expect their run game to be a major focus this preseason. I'm adding the Panthers' runner-up Dallas (#22 YPRA) to the mix for OT; they have old La'el Collins at RT and old Tryon Smith at LT, and while I liked old Ty Nsehke when he was healthy with the Bills.
Editor's babble: A team can never have enough OL in development :) Thanks, as always, going out to Dean Kindig for his terrific contributions to our blog. You can find Dean on Twitter @TCBILLS_Astro.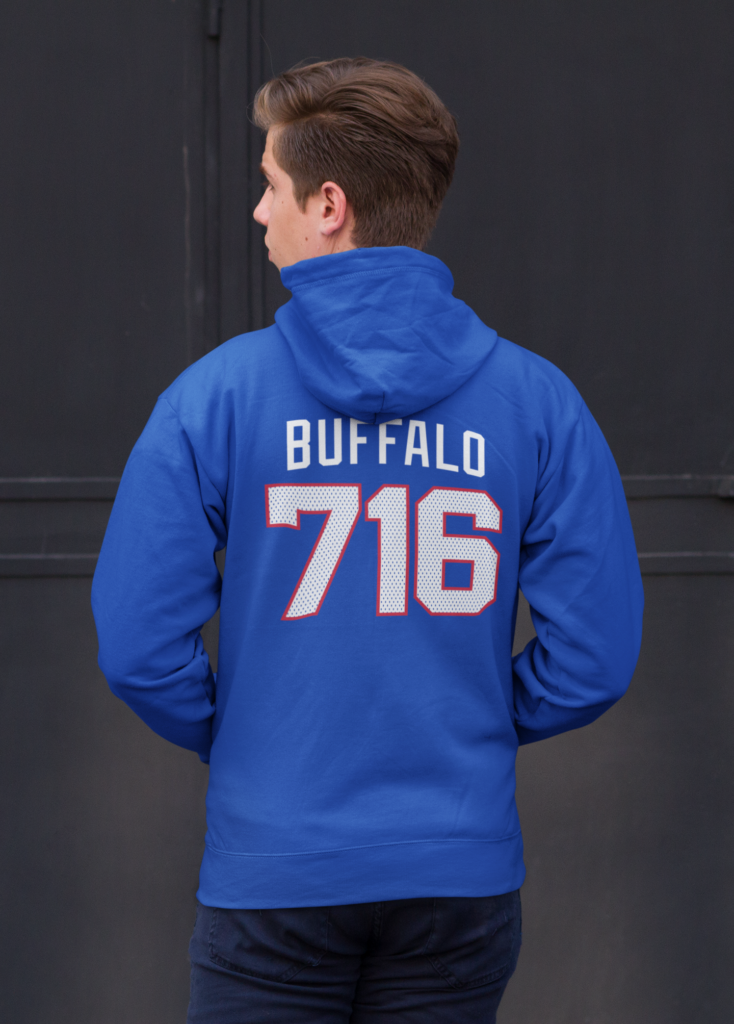 BuffaloFAMbase.com is sponsored by 26 Shirts
Every Monday, we launch a new two-week campaign of a limited edition t-shirt design. Every shirt purchase results in a donation to a local family in need. After the campaign ends, the shirt is retired. A new design is released, and a new family benefits from your fandom!