Tyreke Smith DE Ohio State
BIG10
6'4″ 267 4.57
A+++ Interview— Click to Listen to the best part
Stats
I mentioned Tyreke in my recent "Pick Six" article. Tyreke has been through more than COVID. First a slew of injuries (groin, hand), then a COVID diagnosis before the Natty. All have taken their best shot on the Buckeye DE, but he seems resilient, and repeatedly demonstrates my favorite trait: grit. Dust off your Ohio State-Clemson Sugar Bowl tape, and watch Tyreke keep Clemson honest (two tackles, one sack, pass breakup and forced fumble). Smith, and his sidekick Zach Harrison, get off the ball super quick. Tyreke had just victimized Clemson throughout the Sugar Bowl but then had to watch the championship from his apartment. He'll be a terror this year.
I'm sure if Tyreke focuses on the details –and he knows it–, his ceiling can approach Chase Young. Here's what Mr. Young says: "He's gotten more locked in on the real-small details," Young said (you hear about this in the interview). "I always tell him that if he does that and gets real locked in, he can definitely be a force to be reckoned with. I feel like he already is. Tyreke's going to be a real great football player." More than one time, I've heard that Tyreke just needs to trust his abilities and get in the groove, and it'll take the right coaching and environment to bust through.
Smith won 24% of pass-rush battles when he was in there, per PFF. The positional fit is wrong for the Bills, I admit, but I claim he'll still be on Beane's short list. Let's watch 11 plays. Tyreke's bookend, Jonathan Cooper, is on Austin Ward's BuckIQ to do some film analysis for us.
CuedUp plays to watch (#54 and #11 jersey)
=> Quickest getoff on this play, on OL or DL
=> Totally puts the OT at a disadvantage, chases down Taulia Tagovailoa
=> Has length for days, both arms and power step
=> Always seems to be moving before his blocker is out of his stance
=> Will likely draw lots of holding calls, like this one that was missed by the refs
=> As #11, strips ball out from Trevor Lawrence (that's Jonathan Cooper #0) –nice balance and almost-perfect technique vs Jackson Carman
=> Smith's speed, dip, and athleticism is too much for talented LT soph Jaelyn Duncan
=> Later in same game, LT is sacrificing some technique against Tyreke's domination
=> Smith shows variety and sophistication in his pass-rush moves. Austin Ward explains.
=> Stays home at Right DE, ignores the eye candy, and brings down the ballcarrier
=> Great detection: knows he's being run-blocked by the RT, knows it's not a pass, puts left foot in ground, throws off the RT and tackles the ballcarrier
=>
What Teams Need a Tyreke Smith?
The Atlanta Falcons have no plan. They notched the sixth-worst number of sacks per game (1.8), have an astonishing seven EDGE rushers staring at Free Agency in 2022, and seem to only draft guys I don't like (except Marlon Davidson). While Philadelphia surrenders one of the 4 lowest in Opponent Pass Attempts per Game and has the 3rd-best sack percentage, the team hasn't thrown draft capital toward EDGE, and Brandon Graham and Ryan Kerrigan will both be 34 and free agents. Teams try lots of passes against Baltimore (they're top 6 in number of Opponent Pass Attempts per Game), and has to say goodbye to 36-year-old Calais Campbell in 2022, and they haven't drafted a true DE in RD1-2 since 2009. They are mid-pack with Buffalo for Sacks Per Game with 2.3. I'm not as fond of the Dallas pass rushers as some, but only New England sees fewer pass attempts per game. They're #21 in sack percentage. Dallas loses Carlos Watkins and Urban to Free Agency in 2022 if they're not re-signed. A recent DraftTek mock had the Cowboys taking Aidan Hutchinson, a former Deep Dive, as their first pick at RD1#22. The LA Rams are second to the Steelers in sack percentage, but are going to need to re-stock the shelves at some point. Six of the last 7 Rams EDGE rushers have been Day 3 picks.
Other teams that could be looking might be Cincinnati and Buffalo. Cincinnati has the NFL's lowest sacks per game, but the Bengals are moving in the right direction, having drafting Joseph Ossai, Cam Sample, and others. My opinion: the addition of Tyler Shelvin in the middle should actually help just as much. Buffalo has drafted lots of DEs lately, but Mario Addison (35) and Jerry Hughes (34) are free agents at the end of the season, so AJ, Groot, and Boogie will get work sooner than later. Beane and that front office have always drafted DEs or DTs regardless of strength, though. While Jacksonville is tied with Cincy for Least Sacks Per Game, they have begun to address the issue with K'Lavon Chaisson and Josh Allen, while acquiring Jihad Ward, most recently from Baltimore.
Editor's babble: Keep the acquisitions along the DL coming! We are blessed, as always, to have Dean Kindig share his expertise with us. You can find Dean on Twitter @TCBILLS_Astro.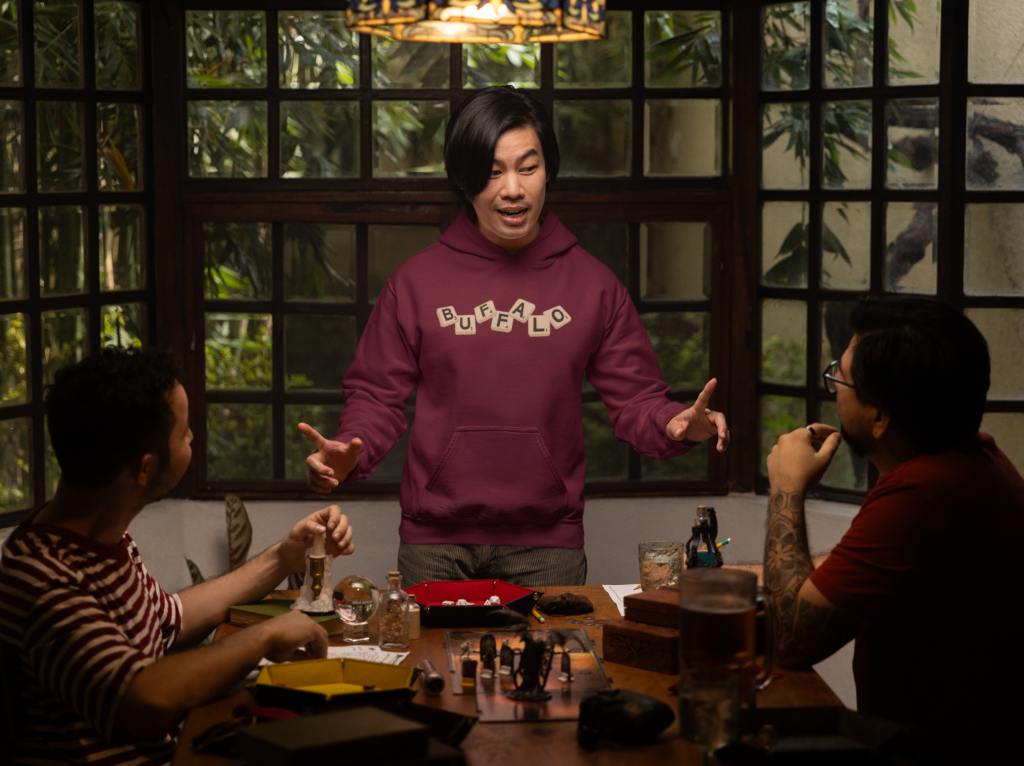 BuffaloFAMbase.com is sponsored by 26 Shirts
Every Monday, we launch a new two-week campaign of a limited edition t-shirt design. Every shirt purchase results in a donation to a local family in need. After the campaign ends, the shirt is retired. A new design is released, and a new family benefits from your fandom!