Christian Harris ILB Alabama
SEC Conference
6'2″ 249 4.56
A+++ Interview — Click to Listen to the best part
Stats
Harris has big mitts and long arms which he uses to seek and bring down ballcarriers, has the solid size and excellent speed you'd want on the inside, is an awesome blitzer from the middle, and is an effective communicator. Let's watch 12 plays.
CuedUp plays to watch (ILB, Jersey #8)
>>>Palpable athleticism
>>>Ability in space
>>>Ability in space II
>>>Effortless mover in coverage
>>>Excellent blitzer
>>>Excellent blitzer
>>>Excellent blitzer
>>>Excellent blitzer
>>>Level of nasty
>>>Good communicator
>>>Good communicator
>>>Breaks down to tackle
Christian Harris is MOST Likely Drafted By:
Harris is most likely going to end up with a 4-3 team in the top half of RD1, between #14-25. He won't go to a team who'll draft in the top 8 or so . My best guesses for the moment are for Christian Harris to be drafted by the Las Vegas Raiders (Kwiatkowski, Muse), New Orleans Saints (Demario Davis, Wynton McManis), or Carolina Panthers (Perryman, Paddy Fisher). The Los Angeles Chargers (Kyzir White, Niemann) would be my next guess, followed by the Atlanta Falcons (Oluakun, Walker) and Detroit Lions (Tavai, Hamilton). San Francisco 49ers have very little behind Fred Warner.
The Cleveland Browns (Walker, Wilson, Fields) should do better than selection #9 in 2022, but they could sure use Harris's skill set, and should he begin to drop, the Browns should be interested. The Seattle Seahawks have Bobby Wagner playing MLB, but he's longer in the tooth than some of these others. Moreover, what kind of season the Seahawks can muster is up in the air.
The Jacksonville Jaguars (Schobert, Damien Wilson) would do well to consider Harris IF (big if) they do better than expected this year. Same with the Philadelphia Eagles (Edwards, Bradley), Cincinnati Bengals (Pratt and Evans), and Indianapolis (Franklin, Adams).
A couple of 3-4 teams might be tempted. The Pittsburgh Steelers (rushed at least five 61.7 percent of the time, and were first in total blitzes with 58 this year), run a 3-4 with smaller LBs. Don't ignore the Miami Dolphins (rushed at least five 47.5% of the time), but again, they run a 3-4. But McKinney is their 7th-oldest player and has their 5th-highest average salary. The Tennessee Titans could be interested in upgrading from the shorter-armed, slower-diagnosing Jayon Brown if Harris falls to the mid-20's.
Christian Harris is LEAST Likely Drafted By:
New England loves LBs, but they have so many on their roster, so I'm not picking them for adding one this year. Dallas just drafted Micah Parsons. They're set for the next decade. Other NFL teams that use the 4–3 defense, but have better solutions inside, include the Washington Football Team (with MLBs Bostic and Mayo), Minnesota Vikings (Kendricks and Surratt). Cardinals are out; they just drafted Zaven Collins for their 3-4, and despite Zaven's troubles, Arizona won't be returning to the well this soon.
Christian Harris Will Be Gone Before These Teams Draft:
Sure, the Tampa Bay Buccaneers blitz a lot from the ILB position, and might be looking for help alongside Devin White, but they'd have to trade waaaaay up to be in the running for Harris. Same deal with the Baltimore Ravens, who are annually top-3 in blitzing, but has Patrick Queen and Malik Harrison already in place, and the Bucs will also draft a long ways from #9, where I currently have Harris ranked. Same goes for my Buffalo Bills, who I'd include due to Harris's excellent interview, tackling, blitz, and physical ability, and the precipitous dropoff between starter Tremaine Edmunds and whoever is their second-team ILB (Matakevich? Andre Smith? Marquel Lee? Heaven help us). While Harris is most familiar with the 4-2-5 the Bills often run, the Bama defense plays in other alignments based on the opponent, even a 3-3-5 "Mint" look.
Editor's babble: So much information packed in this one post! Can't wait for more of "Dean's Deep Dives". Thanks, as always, goes out to Dean Kindig for his comprehensive contributions to our blog. You can find Dean on Twitter @TCBILLS_Astro.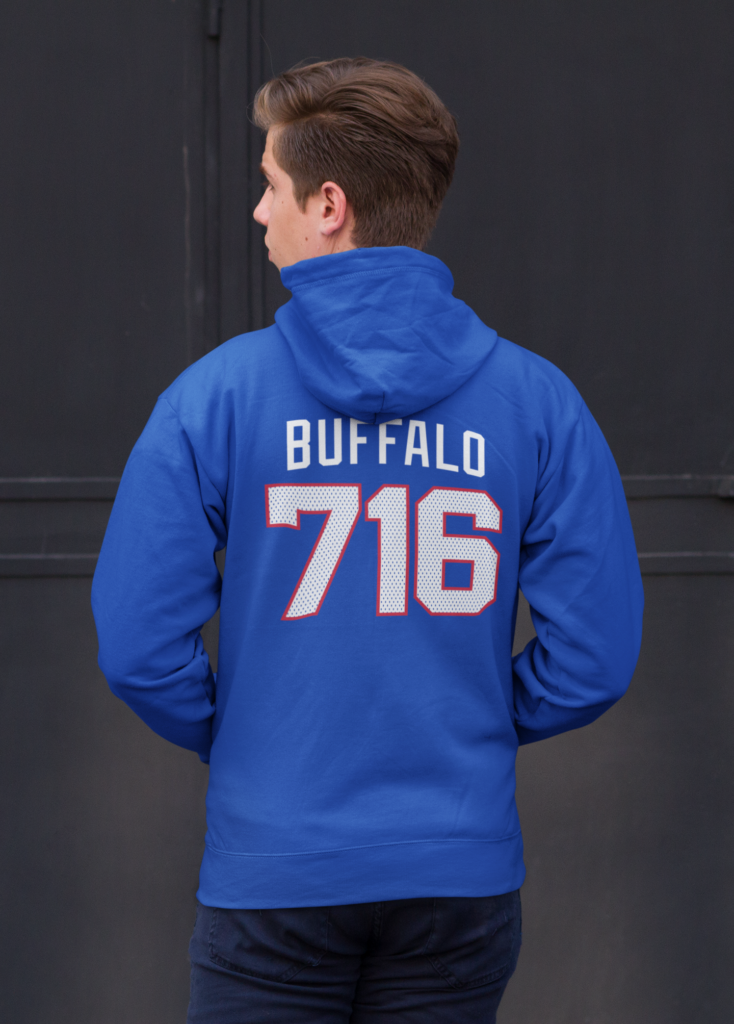 BuffaloFAMbase.com is sponsored by 26 Shirts
Every Monday, we launch a new two-week campaign of a limited edition t-shirt design. Every shirt purchase results in a donation to a local family in need. After the campaign ends, the shirt is retired. A new design is released, and a new family benefits from your fandom!