Since being picked in RD5 of the 2017 draft, Matt Milano has logged 183 tackles, 30 for loss, with 25 QB hits and 21 passes defensed. He has forced 2 fumbles and recovered 5. Two of his liabilities have been height (6'0") and availability (10 games/five starts), but he played well down the stretch with 25 tackles over his last 3 games.

The first three destinations that Bills scouts went to this year all had a RD1 OLB: Tulsa (Zaven Collins), Penn State (Micah Parsons), and Florida State (S-OLB Hamsah Nasirildeen). Eight of their first nine scout visits had an OLB listed on DraftTek's Positional Rankings. In fact, Bills scouts returned to Penn State (Parsons), Tulsa (Collins), LSU (Jabril Cox), and Auburn (K.J. Britt) multiple times. You know they're taking one. At least one.
I watched quite a few interviews this week, looking at fit for the culture.
What was I looking for?
As a learning specialist of 44 years and a school admissions test administrator for 28 years, I learned how to pay attention to more than the scores my tests were obtaining. In these press conferences and interviews, I watched body language, eye contact, pursing lips, wringing hands, smiling when teammate or OL was mentioned. I listened to the answer's fit with the question. A few players had to ask to have the question repeated.
Are they fully in the moment, or will they have difficulty with the details of a complicated offensive playbook? Are they task-involved or ego-involved? Were their eyes up trying to visualize, or down trying to hear themselves formulate an answer?
Were their eyes moving left (right hemisphere/ visual) or left (left hemisphere/language)? Were they interacting with the interviewer as a fellow human being, or in their own little ego-bubble? Were they uncomfortable sharing the credit for their performance? Did they ever credit teammates, God, family, coaches for their results?
I found the spot in the interview where I saw something significant that spoke to their fit with 'The Process' of the Bills.
CLICK ON THE LETTER GRADE following the player name to hear the spot in the interview where I spotted something significant that spoke to their fit with The Process. I fully expect the Bills to draft one OLB from the A++ or A+ interview tiers. Forty times are DraftScout "Low" times; think unofficial Pro Day times. Disagree with my grade? Follow me on Twitter and I'll watch your video evidence!
For Reference:
Milano 6-0, 223, 4.58
Edmunds 6-5, 234, 4.45
Kuechly 6-5, 242, 4.58
Linebackers
(bold=scouted 2020. It's telling that 16 OLBs were scouted this year alone.)
TIER 1: A++ Interviews (in order of likelihood) —CLICK ON THE LETTER GRADE
27 Jeremiah Owusu-Koramoah SS/OLB Notre Dame 6'1″ 216 4.67 A++
30 Zaven Collins OLB Tulsa 6'4″ 260 4.76 A++
82 Jabril Cox OLB LSU 6'2″ 233 4.47 A++
80 Cameron McGrone OLB Michigan 6'1″ 232 4.67 A++
187 Max Richardson ILB Boston College 6'0″ 230 4.62 A++
191 K.J. Britt OLB ILB Auburn 6'0″ 236 4.5 A++
109 Rayshard Ashby ILB Virginia Tech 5'10" 237 4.65 A++
121 Monty Rice ILB OLB Georgia 6'1″ 235 4.59 A++
194 Amen Ogbongbemiga ILB Oklahoma State 6'0″ 225 4.65 A++
200 Caleb Kelly OLB ILB Oklahoma 6'3″ 225 4.66 A++
229 Antjuan Simmons OLB Michigan State 6'0″ 216 4.76 A++
TIER 2: A+ Interviews (in order of likelihood)
6 Micah Parsons OLB ILB Penn State 6'2″ 245 4.38 A+
26 Baron Browning OLB ILB Ohio State 6'3″ 248 4.56 A+
35 Hamilcar Rashed OLB Oregon State 6'4" 236 4.7 A+
140 Isaiah McDuffie OLB Boston College 6'1″ 224 4.57 A+
53 Dylan Moses OLB Alabama 6'3″ 235 4.7 A+
211 Tuf Borland ILB Ohio State 6'1″ 232 4.62 A+
TIER 3: A Interviews (in order of likelihood)
101 Pete Werner OLB Ohio State 6'2″ 239 4.62 A
205 Calvin Bundage S OLB OK State 6'1″ 220 4.55 A
PFA DaShaun White ILB OLB Oklahoma 6'0″ 228 4.8 A-
Editor's babble: Max Richardson. If we have to lose Milano, let's get another BC linebacker. They generate some great ones. If you listen to only one interview, listen to his. Richardson is a prototype 'process' guy. There are no words of gratitude that will suffice in thanking Dean Kindig for his tireless effort to the cause; identifying intangibles in players entering the draft who fit 'the process'. You can find Dean on Twitter @TCBILLS_Astro.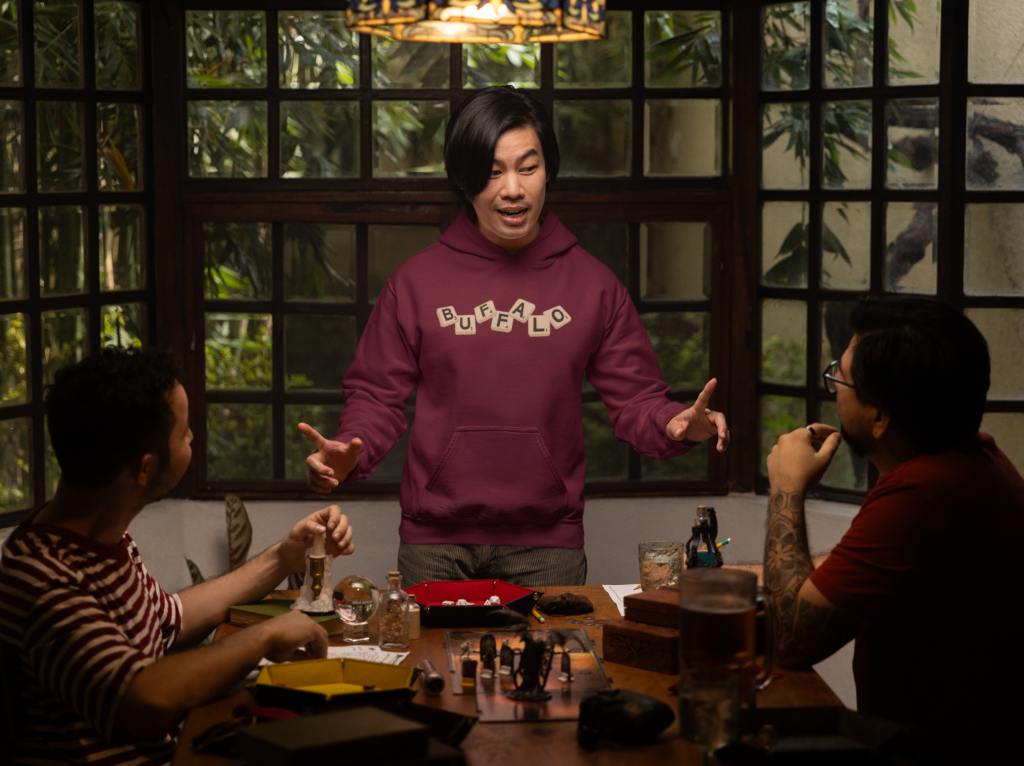 BuffaloFAMbase.com is sponsored by 26 Shirts
Every Monday, we launch a new two-week campaign of a limited edition t-shirt design. Every shirt purchase results in a donation to a local family in need. After the campaign ends, the shirt is retired. A new design is released, and a new family benefits from your fandom!