In under 4 years, Sean McDermott and Brandon Beane have formed a tightly-knit brotherhood of players. It's clear to me that they are looking for a persona as much as a player. Beane is looking for character traits like being a teammate, being competitive, being task-involved, and having a solid work ethic. The information that you don't see in highlight films or All-22s goes a long way in the evaluation process. I'm talking about the interviews behind closed doors. Or this year, on Zoom.
On Valentines Day (with my wife's blessing; since for some reason she wanted to finish Bridgerton on Netflix) and the day after, I watched about 200 interviews on players the Bills are likely considering in several positional groups. What was I looking for? As a learning specialist of 44 years and a school admissions test administrator for 28 years, I learned how to pay attention to more than the scores my tests were obtaining.
In these press conferences and interviews, I watched body language, eye contact, body language, pursing lips, wringing hands, smiling when teammate or OL was mentioned. I listened to the answer's fit with the question. A few players had to ask to have the question repeated.
Are they fully in the moment, or will they have difficulty with the details of a complicated offensive playbook? Are they task-involved or ego-involved? Were their eyes up trying to visualize, or down trying to hear themselves formulate an answer?
Were their eyes moving left (right hemisphere/ visual) or left (left hemisphere/language)? Were they interacting with the interviewer as a fellow human being, or in their own little ego-bubble? Were they uncomfortable sharing the credit for their performance? Did they ever credit teammates, God, family, coaches for their results?
I found the spot in the interview where I saw something significant that spoke to their fit with 'The Process' of the Bills. I also attempted to separate them into tiers.
Here is the first of several articles on The Interviews — The Heart of The Process. CLICK ON THE LETTER GRADE following the player name to hear the spot in the interview where I spotted something significant that spoke to their fit with The Process.
RBs Who Are 210 Lbs. Or Over
(bold=scouted 2020 or 2019)

TIER 1: A++ Interviews
Javonte Williams RB North Carolina 5'10" 220 4.35 A++
Mekhi Sargent RB Iowa 5'9″ 212 4.52 A++
JaQuan Hardy RB Tiffin 5'9" 225 4.45 A++
TIER 2: A+ Interviews

Rhamondre Stevenson RB Oklahoma 6'0″ 236 4.52 A+
Trey Sermon RB Ohio State 6'0″ 216 4.47 A+
Jermar Jefferson RB/KR Oregon State 5'9″ 215 4.62 A+
Kylin Hill RB Mississippi State 5'11" 215 4.36 A+
Khalil Herbert RB Virginia Tech 5'9" 212 4.4 A+
Travis Etienne RB/KR Clemson 5'10" 210 4.43 A+
Spencer Brown RB/KR UAB 5'11" 228 4.46 A+
Elijah Mitchell RB Louisiana 5'11" 221 4.6 A+
Deon Jackson RB/KR Duke 6'0″ 220 4.55 A+
Garrett Groshek RB Wisconsin 5'10" 220 4.58 A+
Trey Ragas RB Louisiana 5'10" 218 4.56 A+
Dedrick Mills RB Nebraska 5'10" 215 4.52 A+
Asim Rose RB Kentucky 6'1″ 214 4.5 A+
Kene Nwangwu RB/KR Iowa State 6'1″ 210 4.48 A+

TIER 3: A Interviews
B.J. Emmons RB FAU 5'11" 230 4.52 A
Najee Harris RB Alabama 6'2″ 230 4.44 A
Brenden Knox RB Marshall 6'0″ 220 4.5 A
Shakif Seymour RB Toledo 5'11" 215 4.64 A
Josh Johnson RB Lousiana-Monroe 5'9″ 215 4.48 A
Editor's babble: This is just incredible. I can't thank Dean Kindig enough for his contributions to our blog and making major headway in helping us refine a systematic way to evaluate behavioral traits in players who are entering the NFL Draft. You can also find Dean on Twitter @TCBILLS_Astro.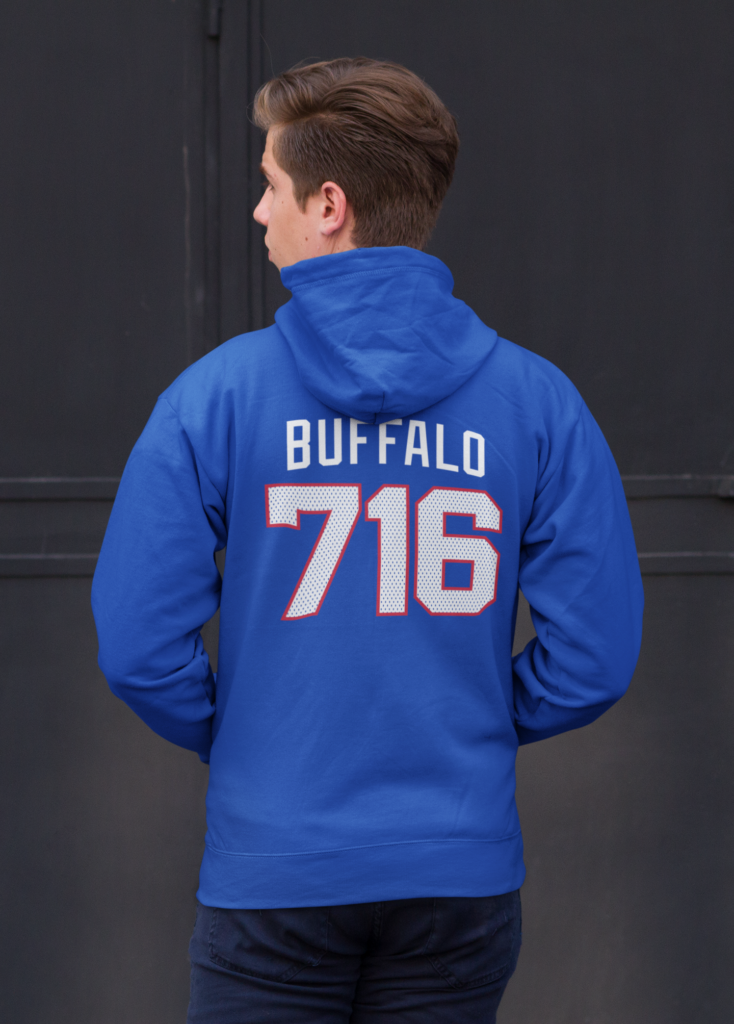 BuffaloFAMbase.com is sponsored by 26 Shirts
Every Monday, we launch a new two-week campaign of a limited edition t-shirt design. Every shirt purchase results in a donation to a local family in need. After the campaign ends, the shirt is retired. A new design is released, and a new family benefits from your fandom!