13 QBs were taken in 2019, 11 the year before. Because my list contains 3 redshirt sophomores and 7 juniors, and about 10 late risers, It's best that we look at around 20 quarterbacks in this article, since not all of them will even declare for the 2021 NFL Draft. Some will actually finish their education. Some will want to improve their draft status. Some may take the extra year of eligibility that's on the table.
Before each name, I'll foolishly put their rank on my own Big Board as of October 1. Know that each quarterback will have an upward (or downward) vector, based on this year's performance. Unless you are Jamie Newman, and you've already opted out.
1 Trevor Lawrence QB Clemson
6'6″ 220 Junior
30 Games Played
1,063 yds vs AP-Ranked Teams, 59.8% completion rate
79.9% on-target percentage
[Stats] [Must-see Tweet] [Read This] [Highlights]
Lawrence hasn't lost a game as a starter since his senior year in high school. arm, athleticism and toughness. He's got two national championship games and one title on his wall so far. Would a Heisman cause him to redecorate?
4 Justin Fields QB Ohio State
6'3″ 228 Junior
27 Games Played
1,482 yds vs AP-Ranked Teams, 63.2% completion rate
77.4% on-target percentage
[Stats] [Must-see Tweet] [Read This] [Highlights]
Fields has demonstrated that he can do anything with his arm. Factor in that he's bound to run a sub-4.4 forty at 228 pounds, and has a steel trap where his mind should be. Add to it that he's built like a linebacker, and threw only one INT in his first 25 career games. It's even arguable that Fields has thrown deeper, more-accurate passes than Lawrence, to the tune of 2 more air yards per attempt with a better TD/INT ratio. However, Fields has a slower drop-back than Lawrence, and had receivers with far-better drop rates than Lawrence: Clemson WRs dropped 65% more catchable passes than Ohio State's. I do like Fields better than Lawrence from a clean pocket. If he wasn't under pressure, he led all FBS signal-callers in passing and overall grade, with 72.5% of his throws going for completions, 32 TDs, and 0 interceptions on straight-drop or inside-the-pocket throws. Fields' 41 passing TDs in 2019 ranked him #1 in the Big Ten. Let's face it; he's a big reason why his conference is playing fall football.
7 Kyle Trask QB Florida
6'4" 234 RS Senior
15 Games Played
801 yds vs AP-Ranked Teams, 61.2% completion rate
77.1% on-target percentage
[Stats] [Must-see Tweet] [Read This] [Highlights]
Last season, Kyle Trask was the top SEC QB under pressure at 54.8%. That's the good news. Here's the bad news: Trask's three starting receivers from a season ago were all drafted. But wait! Here's the good news: He returns the top tight end in Kyle Pitts, and he's already established. Plus, he's establishing early rapport with RS Sophomore Jacob Copeland, Ohio state transfer Trevon Grimes, and young upstarts Ja'Markis Weston, Trent Whittemore and Ja'Quavion Fraziars. Trask threw for 2900 yards & 25 TDs in a pass-first spread offense, and I'd expect him to be drafted by a team that values short and intermediate throws in that type of offense. I expect an upward vector from Trask to continue with Dan Mullen, the coach of Tebow and Dak Prescott. Trask vs. LSU seems to affirm this, as he went 23/39, 310 YDS, 3 TD, and 1 INT. Criticism about his ability to throw the deep ball are unfounded, judging from throws like these.
17 Trey Lance QB North Dakota State
6'3″ 221 RS Sophomore
18 Games Played
0 yds vs AP-Ranked Teams, N/A completion rate
N/A on-target percentage
[Stats] [Must-see Tweet] [Read This] [Highlights]
As of this writing, Trey Lance will play a 1-game season this fall. Take a slab of solid granite, put a Shelby 500 under the hood, and add a big arm, near elite athleticism, impressive accuracy, serious and speedy decision-making, and poise, and you just might have the ingredients for a top-five draft pick. The recipient of the Walter Payton Award in 2019 (FCS's Heisman), Lance was the first (redshirt) freshman to ever win the honor. On the field in 2019, Trey was almost flawless, admittedly against lesser competition: 192 completions out of 287 passes (67%) last year for 2,786 yards with 28 TDs and 0 interceptions. As a runner, Lance rushed 169 times for 1,100 yards (6.5 ypc) with 14 touchdowns. He was dubbed the Most Outstanding Player of the 2020 NCAA Division I Football Championship Game. Oh, and Lance's speed will be in the 4.67 range, which would make him one of the fastest QBs in the last three classes who measure 6020 or taller. The 19 FCS college games he'll have played by the time he steps onto an NFL contest drops him a bit, but the tools are there.
24 Tanner Morgan QB Minnesota
6'2″ 215 RS Junior
22 Games Played
1,281 yds vs AP-Ranked Teams, 67.2% completion rate
78.3% on-target percentage
[Stats] [Must-see Tweet] [Read This] [Highlights]
Tanner Morgan is second only to Justin Fields in QBR with a gaudy 178.7. He also has the highest completion percentage vs AP-ranked teams (67.2%) of my top 15 quarterbacks. It's only going to get better this year; throwing to WR Rashod Bateman is going to benefit him. The reigning Big Ten WR of the Year, Bateman has the highest AP average (22.6 ypc) of my top 20 WRs. Why, then, do I have Morgan so low (#24)? He stares down receivers. He's gonna drop if he can't fix this. He's not a dual-threat, but he's an assassin as a passer. Morgan also ranked near the top nationally in on-target percentage and air yards –not bad for someone who attempted only 318 passes up to this year. Morgan's TD percentage (9.4%) was second in the Big Ten only to Fields (min. 100 attempts).
33 Sam Ehlinger QB Texas
6'3″ 230 Senior
36 Games Played
1,275 yds vs AP-Ranked Teams, 66.9% completion rate
74% on-target percentage
[Stats] [Must-see Tweet] [Read This] [Highlights]
First of all, Mel Kiper doesn't like him, and calls him an "overachiever". I think he's going early RD2. Entering this season, Ehlinger is tied with Kellen Mond and Shane Buechele for having played the most games (36), and durability is a great ability. In 2019, Ehlinger had a 66.9% completion rate (second to Tanner Morgan), 3,663 passing yards, and 32 touchdowns against 10 interceptions. He led Texas to a Big 12 Championship appearance and garnered a win against Georgia in the bowl game that followed. He's an insightful guy, too: "I am really excited for the rest of the year and the development that we are capable of making. Obviously, we started the year off 2-0, but the mistakes and areas of improvement are so large. We have such a great opportunity to get better every single day." Don't you want an overachiever?
51 Brady White QB Memphis
6'3″ 215 RS Senior
30 Games Played
1,290 yds vs AP-Ranked Teams, 56.4% completion rate
76.2% on-target percentage
[Stats] [Must-see Tweet] [Read This] [Highlights]
White's decision to return for his sixth and final season of eligibility gives him the check box for experience. He'll be in the same system for his 3rd year, and he won the AAC Championship already last year. White has set school records for most wins in a season, and was the first Memphis Tiger to reach one of the New Year's top six bowl games. White can dispel the assertion that he profited from HC Mike Norvell's system because Norvell left for Florida State, so any progress this year will be all Brady White. As of this writing, White has played one game vs Ark State, and he went 27-37-280 with a 73% completion average, with 4 TDs and 1 INT.
62 Mac Jones QB Alabama
6'2″ 205 RS Junior
17 Games Played
662 yds vs AP-Ranked Teams, 65.6 completion rate
76.6% on-target percentage
[Stats] [Must-see Tweet] [Read This] [Highlights]
Tagovailoa is the only other Alabama QB in the last 15 seasons to have 6 Pass TD in his first two starts in 2019. This year, in his first game against Mizzou, Jones posted a stat line of 18-24-249, with 75% accuracy, 2 TDs against 0 INTs, including this 46-yarder to Jaylen Waddle, whose catch made him look good. I'd like to see Jones return for another year of seasoning, and I'd like to see how he manages without an OL of Alex Leatherwood, Deonte Brown, and Landon Dickerson.
73 Zach Wilson QB BYU
6'3″ 210 Junior
20 Games Played
0 yds vs AP-Ranked Teams, N/A completion rate
[Stats] [Must-see Tweet] [Read This] [Highlights]
Zach Wilson is the only QB averaging more than [Trevor] Lawrence's 11.04 yards per play, checking in at an absurd 11.31. Through 2 games, Wilson has a stat line of 36-45-624 yards, with 6 TD, 1 INT, plus 2 rushing TDs. Wilson has the size and scrambling ability that Buechele doesn't, so I rank him right above the SMU quarterback. Wilson's completion percentage is 2nd among the draftable QBs. He's worth watching against USC here. Manziel-like?
82 Shane Buechele QB SMU
6'1″ 207 Senior
36 Games Played
744 yds vs AP-Ranked Teams, 64.8% completion rate
73.7% on-target percentage
[Stats] [Must-see Tweet] [Read This] [Highlights]
A transfer from Texas after injuries and a couple bad performances, Shane Buechele is tied for most GP with 36 going into his final season. He'll have fun with Sonny Dykes' Air Raid scheme, and has a host of weapons at SMU, including the nation's leading rusher in Ulysses Bentley IV, impressive TE Kylen Granson, WRs Rashee Rice, Reggie Roberson Jr., Danny Gray, and immediately-eligible WR newcomer TQ Jackson –all of which have a 50+ reception already. In the first 3 games of 2020, Buechele has put up 852 yards, a 68.09 % completion rate, 7 TDs, and 2 INTs, He's not a running threat; his career rush average is 1.7. He's poised and intelligent. I like hearing in this interview he's looking to go 1-0 each week.
99 Jamie Newman QB Georgia
6'4" 230 RS Sr —opt out due to covid and to prepare for NFL Draft
19 Games Played
41 yds vs AP-Ranked Teams, 42.9% completion rate
74.4% on-target percentage
[Stats] [Must-see Tweet] [Read This] [Highlights]
A transfer from Wake Forest, Newman accounted for more total yards AND TDs than Kyle Trask did last season, with far-less talent around him. In fact, Newman ranked only behind Joe Burrow in PFF grade on 20+ yard throws last season. He was to start at Georgia (thanks to Bills' draftee Jake Fromm's encouragement), but three weeks before the start of the season, he became an opt-out due to COVID and to prepare for the NFL Draft. He likely did the right thing; eight Bulldog starters are no longer on the offensive side of the ball, including Fromm, running back, and left tackle. The Bulldogs have a new offensive coordinator, offensive line coach, and passing game coordinator, and had to implement a new offense via Zoom. To pitch Newman to your GM, you'll have to thoroughly explain Newman's 19 games played, lack of starts against AP-ranked teams, and his 43% completion rate against the AP teams he did encounter. His Air Yards Per Attempt was a sweet 7.9, though, and he can make throws like these.
100 K.J. Costello QB Mississippi St
6'5″ 222 RS Senior
29 Games Played
319 yds vs AP-ranked Teams, 50% completion rate
72.3% on-target percentage
[Stats] [Must-see Tweet] [Read This] [Highlights]
After 3 years at Stanford, Costello transferred to Mississippi State with Mike Leach. Maybe he knew what he was doing, because Costello just hung an unbelievable 623 passing yards on LSU's defense. For now, he's RD3 for me because of his coin-flip completion rate and the fact that he may tip off the play. That's more of a big deal in the NFL.
111 Kellen Mond QB Texas A&M
6'3″ 217 Senior
36 Games Played
1,297 yds vs AP-Ranked Teams, 56.7% completion rate
74.5% on-target percentage
[Stats] [Must-see Tweet] [Read This] [Highlights]
Mond will battle these other guys for the title of Best QB in the SEC. And lose. He's good, but he's not going to be any NFL team's savior his rookie year. In the 2018 season, Mond threw for 3,107 yards and 24 touchdown passes, placing him 6th in the SEC. Last fall, he threw for 2,897 yards and 20 touchdowns [highlights here], which was good for 3rd, but only 43rd among FBS QBs. He's a dual-threat quarterback whose legs you would have to respect (1315 rushing yards in 3 years), unlike some of his competition. He will have the advantage of a third year under Jimbo Fisher's system, and that's another plus. However, I don't like the weapons Mond has compared to these other QBs –and that's actually why I'd think he'd be a draft-day steal for a playoff-hunt team who's loaded at WR with a need for QB in a year or two (Saints, Cowboys, Pats, Bucs). I pity Mond if he goes to a team without the personnel to give him a decent shot.
112 Jack Coan QB Wisconsin
6'3″ 221 Senior
[Stats] [Must-see Tweet] [Read This] [Highlights]
22 Games Played
1,107 yds vs AP-Ranked Teams, 63.7% completion rate
77.9% on-target percentage
Coan could drift upwards for a few reasons: his improvement from 2018 to 2019, his 2019 season (18 TDs to just 5 picks), and his Big Ten-best completion average of 70%. Coan is arguably the best Badger quarterback since Russell Wilson, coming off a Rose Bowl appearance and a Big Ten Championship game during which he had his team up 21-7 at halftime. Some say freshman Mertz should be the starter, but they're wrong. Coan is #5 among all returning QBs in Total QBR. He had 6 TDs and 2 INTs against ranked teams in 2019. I admit, Coan will need to take a step forward in his on-field command of the huddle if Wisconsin is going to contend, and I think he's accomplished it off the field for sure. Paul Chryst, Coan's HC: "I've loved the way that he's approached [the offseason]. It's been with a purpose…I think he's done a ton in the meeting room, but when you get a chance to start doing it [on-field], that's when the learning takes place."
132 Peyton Ramsey QB Indiana
6'2″ 216 RS Senior
31 Games Played
750 yds vs AP-Ranked Teams, 65% completion rate
78.9% on-target percentage
[Stats] [Must-see Tweet] [Read This] [Highlights]
In three seasons at Indiana, Ramsey played in 31 games, making 23 starts. There's not much drop-off in Ramsey's game from his 66.5% of his career pass attempts to his 65% completion rate against AP-ranked teams. He's thrown a mile: 6,581 yards for 42 touchdowns. He's thrown 23 interceptions, too, but just 5 came last year, and his career 134.3 passer rating is impressive. Last year, Ramsey finished second in the Big Ten in completion percentage (68.0). He's among the three most-deadly among draftables against zone (78.9 on-target), and the one with the most game experience of the top 9 against zone. GMs know which teams play the most zone, and the ones in their division they'll play twice a year. The Chargers led the league in percentage of plays run from zone coverage for the third straight year, and, in their division, the Las Vegas Raiders are in the QB market. Seattle increased frequency of their zone coverage in 2019, but I doubt they're in the QB market, and divisional rivals San Francisco, LA Rams, and Arizona aren't likely shopping for QBs. I could also see the Panthers continuing in zone. Teams in the zone-loving Bills' AFC East who need a QB (read: all of them) would do well to scout Ramsey.
143 Malik Cunningham QB Louisville
6'1″ 200 RS Junior
22 Games Played
307 yds vs AP-Ranked Teams, 72.2% completion rate
73.7% on-target percentage
[Stats] [Must-see Tweet] [Read This] [Highlights]
Malik (aka Micale, but he's going by Malik) Cunningham got the hole shot in the ACC pass completions and yards race: 45 passes, 650 yards. While he left the game against Pittsburgh on a cart, he's okay and back practicing. Humble and hungry, Cunningham is only the second QB at Louisville with a career 1000 yards rushing (The Ravens' Lamar Jackson is the other). Malik will have another banner year if he stays upright, because he gets to throw to Tutu Atwell and Dez Fitzpatrick. Cunningham was 2nd to Tua Tagovailoa in Passer Rating when kept clean from pressure in 2019. Many will compare Malik to D'Eriq King, and scouts are giving the edge to Cunningham. He has been in the system longer. He understands play action. Plus, Cunningham throws better (72.2% completion vs AP-ranked, 73.7% on-target vs King's 52.9% completion vs AP-ranked, 68.2% on-target). Play-action teams with mobile QBs are doing well. Just ask Buffalo, LA Rams, KC, and Baltimore.

163 Hendon Hooker QB Virginia Tech
6'3″ 228 RS Junior
13 Games Played
242 yds vs AP-Ranked Teams, 65.2 % completion rate
88.7 % on-target percentage
[Stats] [Must-see Tweet] [Read This] [Highlights]
Hooker has the highest On-Target percentage of all the draftables at 88.7%. If you have receivers known for actually catching the ball, this guy's for you. The difference score with Hooker's 65.2% completion rate should be enough to tell you why I don't have any Va Tech receivers on my board. Anyway, after missing the game against NC State due to a COVID-related reason (positive test, contact tracing, etc.), Hooker is trending toward returning Saturday at Duke. In 10 games in 2019, Hooker had 13 TDs, 2 INTs and rushed for 5 more. He's a dangerous runner who must be accounted for on every play. Add his spot-on accuracy to that, and the redshirt Junior will be trending upward should he declare.
169 Zac Thomas QB Appalachian State
6'2″ 210 RS Senior
29 Games Played
270 yds vs AP-Ranked Teams, 65.8% completion rate
72.4% on-target percentage
[Stats] [Must-see Tweet] [Read This] [Highlights]
Zac Thomas ranked top-3 in accuracy vs AP-ranked teams in 2019. In both seasons as a starter, Thomas has thrown at least 20 TDs and exactly 6 INTs while maintaining at least 7.7 YPA. He'll have Appalachian State right back in contention for a conference title for his third year in a row, but with a new coach. Drinkwitz will actually help Thomas, as he understands the QB position. He was a successful QB coach and OC at both Boise State and N.C. State before arriving in Boone. His go-to is senior WR Thomas Hennigan, (13 catches for 275 yds, 1 TD, long 51) so far. We'll know more about Zac after this week's game, but at worst, he's shown he can be a stable, reliable game manager who's not going to lose it for you.
181 Brock Purdy QB Iowa State
6'0″ 202 Junior
23 Games Played
1,134 yds vs AP-Ranked Teams, 63.4% completion rate
76.4% on-target percentage
[Stats] [Must-see Tweet] [Read This] [Highlights]
I'm not sold on Purdy yet. Yes, he completed 66.4% of his passes as a freshman in 2018, (2,250 yards, 16 TD, 7 INT). As a sophomore last season, Purdy threw for 3,982 yards, 27 TD, 9 INT, with 65.7% completion average. I've watched him this season against TCU, and I expected more. While I liked his poise in the pocket, he sometimes stared receivers down and he lacked mobility, which with his diminutive size often doesn't get you drafted. Still, I like his ball placement and production against good teams.
183 Davis Mills QB Stanford
6'4" 212 RS Junior
9 Games Played
603 yds vs AP-Ranked Teams, 64.2% completion rate
79.3% on-target percentage
[Stats] [Must-see Tweet] [Read This] [Highlights]
Mills gets a shot to lead a Stanford Cardinal team who's had more than a dozen transfers, including K.J. Costello, who'd been the QB for 3 years. Mills is a timing and rhythm passer rather than an uber-athletic threat. He's inexperienced (1 game in 2018, 8 games in 2019), but progressing due to the system, a lot of one-read and half-field-read type of plays. He probably needed the preseason more than most signal-callers, and didn't get one. He does have above average arm strength (8.1 average yards per attempt is impressive), and his 158-241-1960, 11 TD 5 INT stat line last year in essentially half a season isn't bad. He's the PAC-12's highest-graded returning draftable QB in a conference with some quality underclassmen. I'd stay in school if I were in his cleats.
200 Spencer Sanders QB Oklahoma State
6'2″ 195 RS Sophomore
11 Games Played
827 yds vs AP-Ranked Teams, 61.1% completion rate
72.2% on-target percentage
[Stats] [Must-see Tweet] [Read This] [Highlights]
Sanders brings a lot to the table with a dual-threat style. In 2019, he guided the 'Pokes to 32.5 points per game and an 8-5 record, He can beat you with his legs and his arm, but his decision-making (when not to run) is still very green. He makes better reads than some of the stare-downers listed above, but Spencer just needs to trust and execute. Last season he amassed a 11-game, 155-247- 2065 (62.8%) stat line with 7.7 yards per attempt. He had 16 TDs, but the 11 INTs was disconcerting. This season, Sanders needs to minimize turnovers and play from the pocket more, but I suspect he'll continue playing with his aggressive style. He's bigger than some of the mobile QBs on this list, but so far, injuries have kept him in my 200 block. A thumb injury bothered him in 2019, and right now, he's managing an ankle injury.
Just missed:
201 Levi Lewis QB UL-Lafayette 5'11" 190 Senior—64.3cmp%,3050 yds passing, 29 tot TDs, only 4 INT on the year, led UL-Lafayette to multiple team milestones: 11 wins, 2 passing yards records, 2 TD records, & the Leading Tree Bowl Championship. Lewis was selected as the Bowl's unanimous MVP. He's small but accurate and smart, with short passes.
205 J.T. Daniels QB Georgia 6'3″ 210 RS Sophomore —Was set to compete with another transfer, Jamie Newman, for the starting job at Georgia, but Newman opted out.. Daniels was granted immediate eligibility, has pocket presence, nice deep ball. flashes of greatness during the 2018 season. He threw for over 300 yards passing in USC's final two games vs UCLA and Notre Dame. suffering a torn ACL that ended his 2019 season. Kedon Slovis took his place and did well; so Daniels entered his name into the NCAA Student Transfer Portal and went to Georgia to replace Fromm, now a Bill.
210 Kenny Pickett QB Pittsburgh 6'2″ 225 Junior—third season as Pitt's starting quarterback, Highest yards per attempt in Wk 2 except for Rattler. It's Pickett's second season in OC Mark Whipple's system. Showed immense growth despite a run-first attack. Film rat. His throwing numbers improved late last season. He reached the 300-yard mark three times in the final four games. showed off his arm in his junior season, passing for 3,098 yards (28th in all FBS) and 13 TD. One of the most underrated QBs in the country, Pickett was ninth among returning Power Five QBs in passing yards from 2019.
220 Anthony Russo QB Temple 6'4" 235 RS Senior—Russo completed 58.7% of his passes for 2,861 yards, 21 touchdowns and 12 int. He's been limited by a muscle strain, but should be ready to go in early October …If I'm looking for a sleeper, he's it. Russo has natural arm talent, strength, touch, velocity adjustment. Makes the ball easier for his receivers to catch. He knows when to unload a throw and zip it, and he knows when to soften his throw. makes the window throws, can hurt you with his legs when given the opportunity. He has ample quickness and athleticism to move inside and outside the pocket.
230 Drew Plitt QB Ball State 6'1" 207 RS Senior–Likeable=>https://youtu.be/MqoXzItGE4s 2013 state champion for Loveland High (OH), redshirting his freshman year, Ray Louthen Award in 2018 for the most improved player, victorious 2019 season finale against Miami University, Plitt threw for 317 yards and three touchdowns.
240 Ross Bowers QB Northern Illinois 6'2″ 200 Senior—Former Cal quarterback transfers as a graduate, (Cal wanted a mobile quarterback, which isn't Bowers' strength), beat out returning Northern Illinois starter Marcus Childers for the starting job in 2019, became the starter for the Huskies, throwing for 2,130 yards. This year, Bowers will look to improve on his 7-8 TD-INT ratio now that he's the clear-cut starter. FCS quarterback now, overall career pct is 58.3, but has been very accurate vs AP-ranked teams (69%).

I'd appreciate hearing from you in the comments below, or @TCBILLS_Astro on Twitter who you think I may have missed. Some of you may have expected D'Eriq King, Jake Bentley, and others on this list. I have my reasons why they're not. Let's hear from you.
Editor's babble: As always, thanks to Dean Kindig for his terrific contributions to our blog.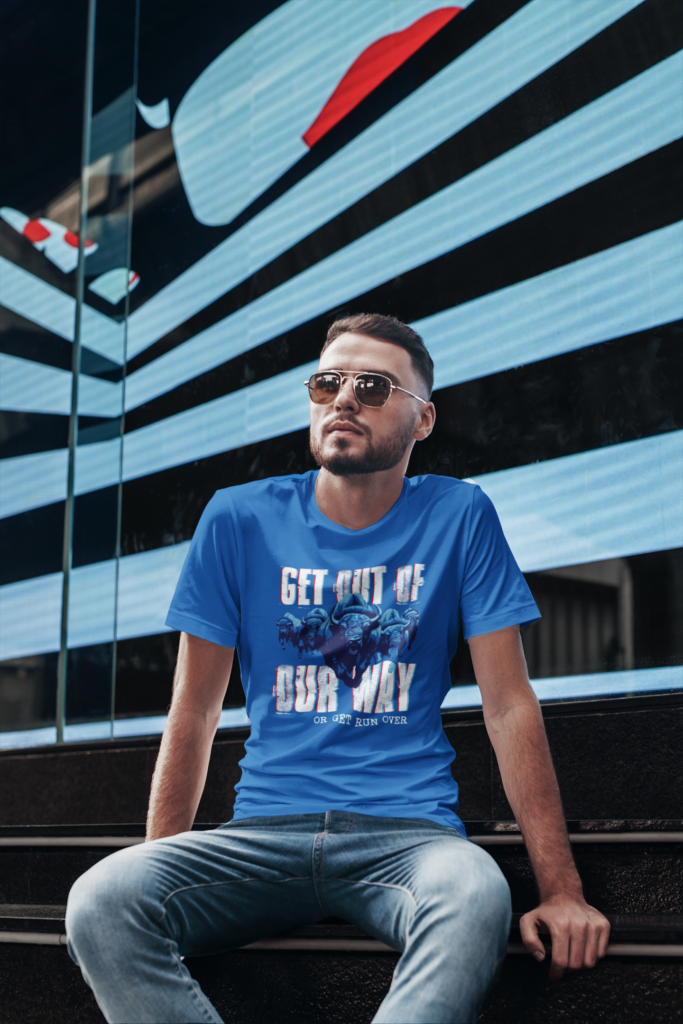 BuffaloFAMbase.com is sponsored by 26 Shirts
Every Monday, we launch a new two-week campaign of a limited edition t-shirt design. Every shirt purchase results in a donation to a local family in need. After the campaign ends, the shirt is retired. A new design is released, and a new family benefits from your fandom!