As I See It
Give the Bills some credit here after their 32-6 blowout win over a punchless Jets team. They were in a must win situation, which is nothing new, but they also had to shake off an emotional week with the firing of OC Ken Dorsey.
This is no small thing.
Josh Allen was close with Dorsey and trusted him, despite some ups and downs this season. Allen, who apparently didn't have a say in the promotion of QB coach Joe Brady, took it personally. He felt he'd let Dorsey down, and he's not totally wrong to feel that way.
The energetic Brady, who also has had and continues to have a strong relationship with Allen as he moves into Dorsey's OC spot, did inject some enthusiasm into the Bills practices this week. His enthusiasm is real, and it did have a positive effect on Allen.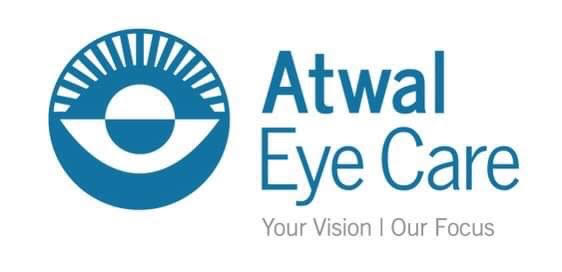 More on that shortly, but a shout out here to my sponsors: Atwal Eye Care, the Bills official vision caretaker. It was Atwal that performed cataract surgery on both my eyes a few months ago, and the result was simply amazing.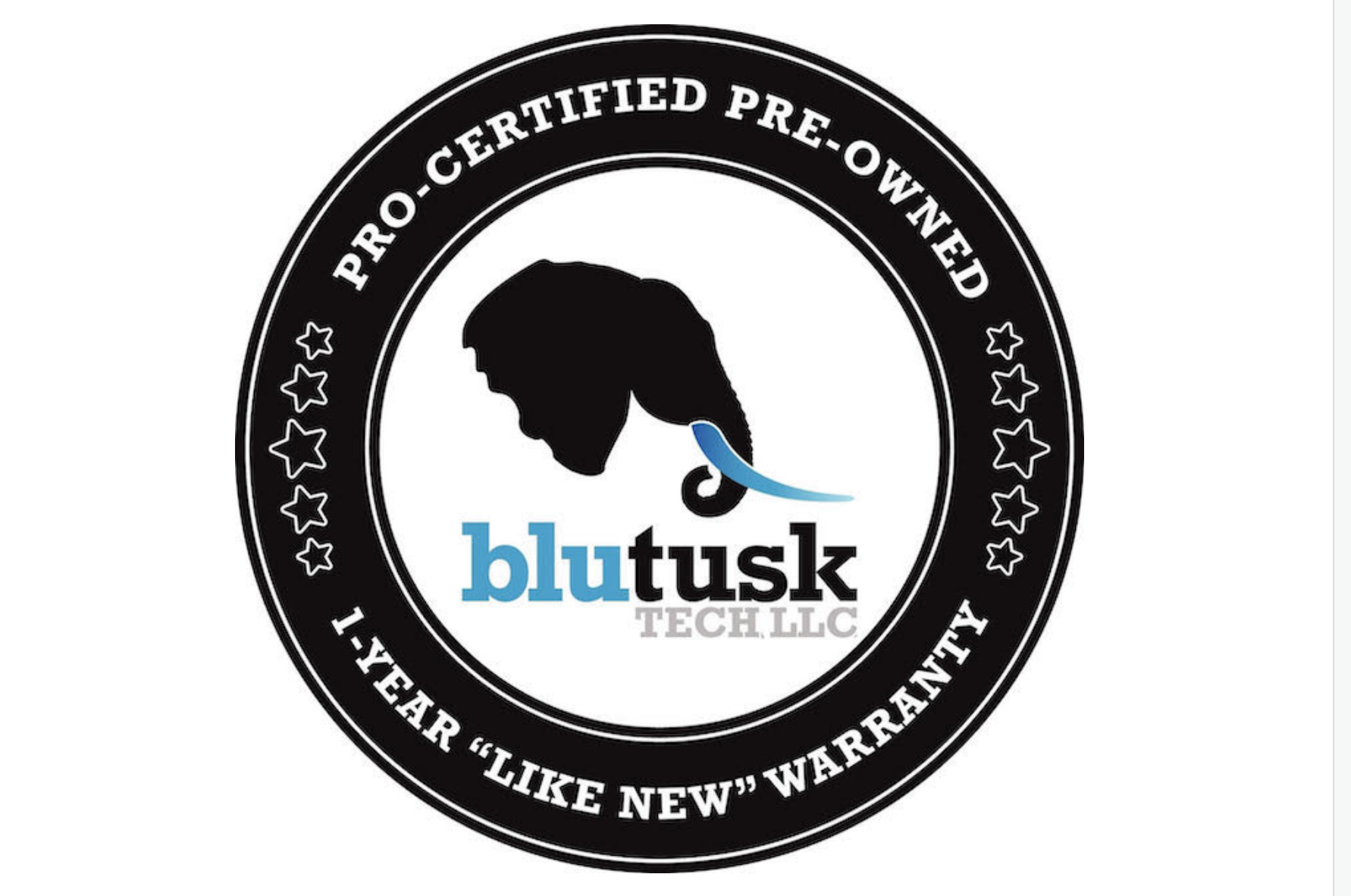 BluTusk Tech of Orchard Park, which specializes in refurbishing used computers, and they've helped me personally for sure.

And finally GlobalVendingGroup of Buffalo, which is providing book vending machines around the world to schools to enhance child literacy.
Back to Allen, who has been the brunt of criticism despite having a great year statistically. He's had the reputation as turnover prone from the start, but the perception became reality this season, and has been a big factor in the Bills disappointing 6-5 season. That's how life in the NFL works. The QB makes the big bucks, and plays the most important position on the team.
Having said this, it's not all on Allen, and the firing of Dorsey will probably turn out to be a necessary move in my opinion.
I'm always preaching about over emphasizing body language, but you'd have to be blind not to notice Allen was actually smiling more this week. He got a hair cut. He played totally within himself against the Jets, and ran five times for 15 yards, just to keep 'em honest. The Jets were clearly ready for that, but their wariness of his ability with his legs did help open other opportunities. The offensive line was solid, allowing just one sack. They also helped James Cook rack up 73 yards on 17 carries. Cook also added a five yard TD catch on a beautifully designed play from Brady that left Cook wide open in the flat.
Sure, it's just one game, but the Jets do have a solid defense which has always given Allen problems, and Allen followed Brady's plan to a T. He was 20-32 for 275 yards with 3 passing TD's and 1 interception. Not fair because the pick came on a Hail Mary into the wind at the end of the first half, but it was his 12th INT of the season. However. Allen also has thrown 22 TD's and has 7 rushing touchdowns. Despite some struggles, the Bills are still 7th in points per game (26.7) and 4th in points allowed at 17.3 per game. The Bills plus 104 scoring mark is 4th best in the NFL.
The problem for Allen and the Bills has been far more the factor of a defense that has yet to make up for the personnel losses of three top players. It's not an excuse, but a fact. All five of the Bills losses have been by six points or less. Four of their five wins have been by 20 points or more, second only to the Cowboys with five.
The Bills are still up against it and they know it. All five losses were in the AFC, so winning the AFC East is the only real path to the playoffs. The Dolphins, now 7-3 despite the earlier loss to the Bills, have a cake walk schedule compared to the Bills' gauntlet coming up. Next week the Bills play at Philly, then it's their bye week, then at KC and the Cowboys in OP. It's likely the Bills will be underdogs in all three, and that's a position they're not familiar with.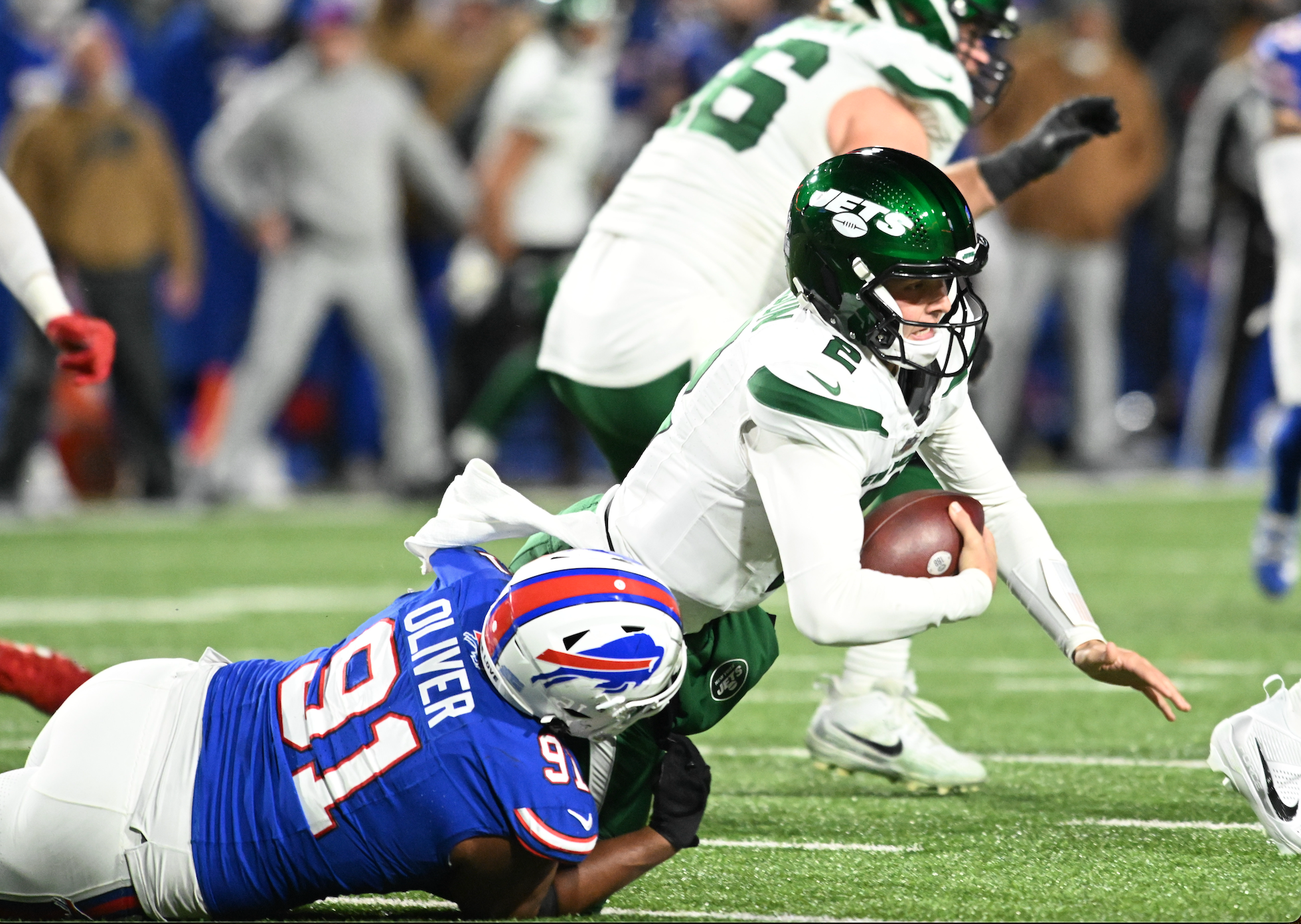 Despite all this, there were some really encouraging aspects of the Jets victory. Not least of all, the Bills wound up costing QB Zach Wilson his starting job. That's the same Zach Wilson that beat the Bills in the season opener after Aaron Rodgers blew out his achilles tendon early. This time, with Bills fans still roaring behind them, the Bills made Wilson look awful. They sacked him six times and newly acquired CB Rasul Douglas had two interceptions and a fumble recovery. Thank you Brandon Beane for that one. Douglas is known for his ball hawking, and the Bills secondary just wasn't forcing any turnovers. OLB Leonard Floyd, an offseason FA acquisition, also continued his outstanding play with 2 1/2 sacks, giving him 9 1/2 for the season.
One other little "revenge" moment from that first meeting. Jets return speedster X Gipson ended the opener by returning a punt for a 65 yard touchdown in overtime.
Gipson also returned the opening kickoff in this game. He never knew what hit him, but Reggie Gilliam blasted him! The ball popped out and the Bills recovered to send a statement. Speaking of special teams, a big no-no for the Bills to fall asleep on a fake punt just before the half. No excuse for that.
Offensively, you know how I've felt about Khalil Shakir from day one. More than one NFL draft guru said the Bills "stole" him in the 5th round a year ago from Boise St. He's a compact 6', 190 pounder with 4.43 speed, but much more than that, he catches everything and then makes magic happen from there on. Against the Jets he was targeted four times. That's it. He caught three of them for 115 yards, including a brilliant 81-yard catch and run TD that broke the game open.
Not sure if this is HC Sean McDermott, or maybe Dorsey – kick him while he's down – but Shakir had ONE target in each of the Bills first five games. Now, he's had 25 targets, and has 22 catches for 363 yards and 2 TD's. That's 16.5 yards per catch!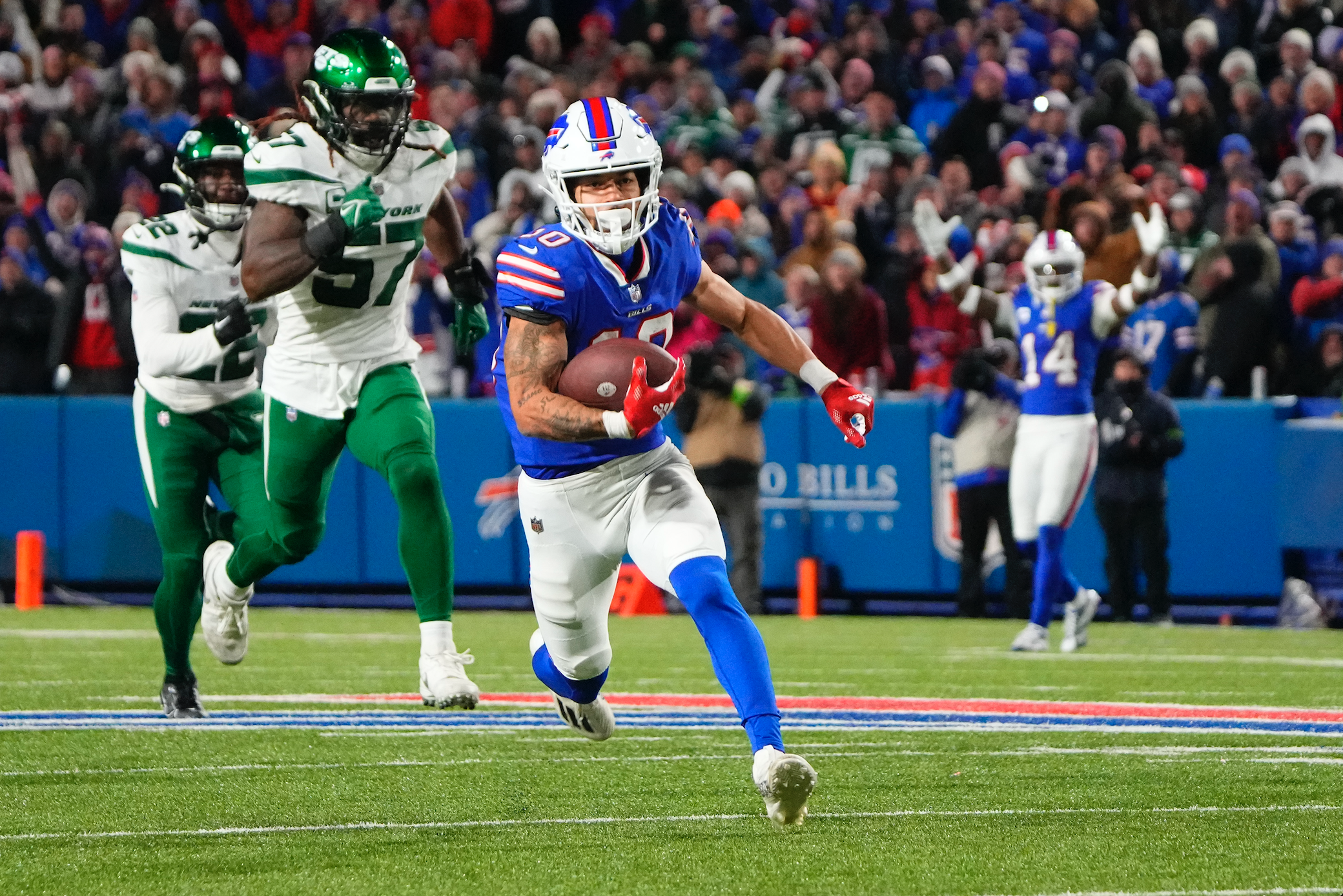 Maybe it's coincidence, but Shakir's production has gone directly up as Gabe Davis continues to regress. For the second straight game, the Bills #2 receiver didn't even have a target, let alone a catch. What's happened? He has five TD catches, but catches roughly half his targets. See the difference?
One player who may or may not be happy about the Brady promotion is Stefon Diggs. The Bills clear #1 receiver had eight targets and four catches for 27 yards. Jets CB Sauce Gardner took him away from Allen, but to his credit and Brady's offensive plan, the O still racked up 32 points.
We also can't overlook the continued excellence of rookie TE Dalton Kincaid, who had 6 grabs for 46 yards. He's big, fast, and fearless over the middle. Hopefully when (?) Dawson Knox returns, it will give Brady a bigger bag of tricks to use with two tight ends.
It's a shame so many Bills fans/media have totally given up on Von Miller, who is still obviously not up to full speed after coming back early from an ACL injury. The Bills have six games left. He's coming closer, and maybe most importantly, he's managing to stay a positive force both publicly and as a team leader. His days in Buffalo aren't necessarily coming to an end.
The Bills precarious position now has clearly changed how GM Brandon Beane looks forward. It's more than likely the Bills are going to miss the post season, although I'm sure they don't look at it this way.
It's a priority to find a #2 wide receiver that can take the pressure off Diggs, and it's painfully obvious Davis isn't going to get anything close to a big second contract, if he's kept at all. The draft is the most inexpensive way, but Beane does have a good eye for affordable talent.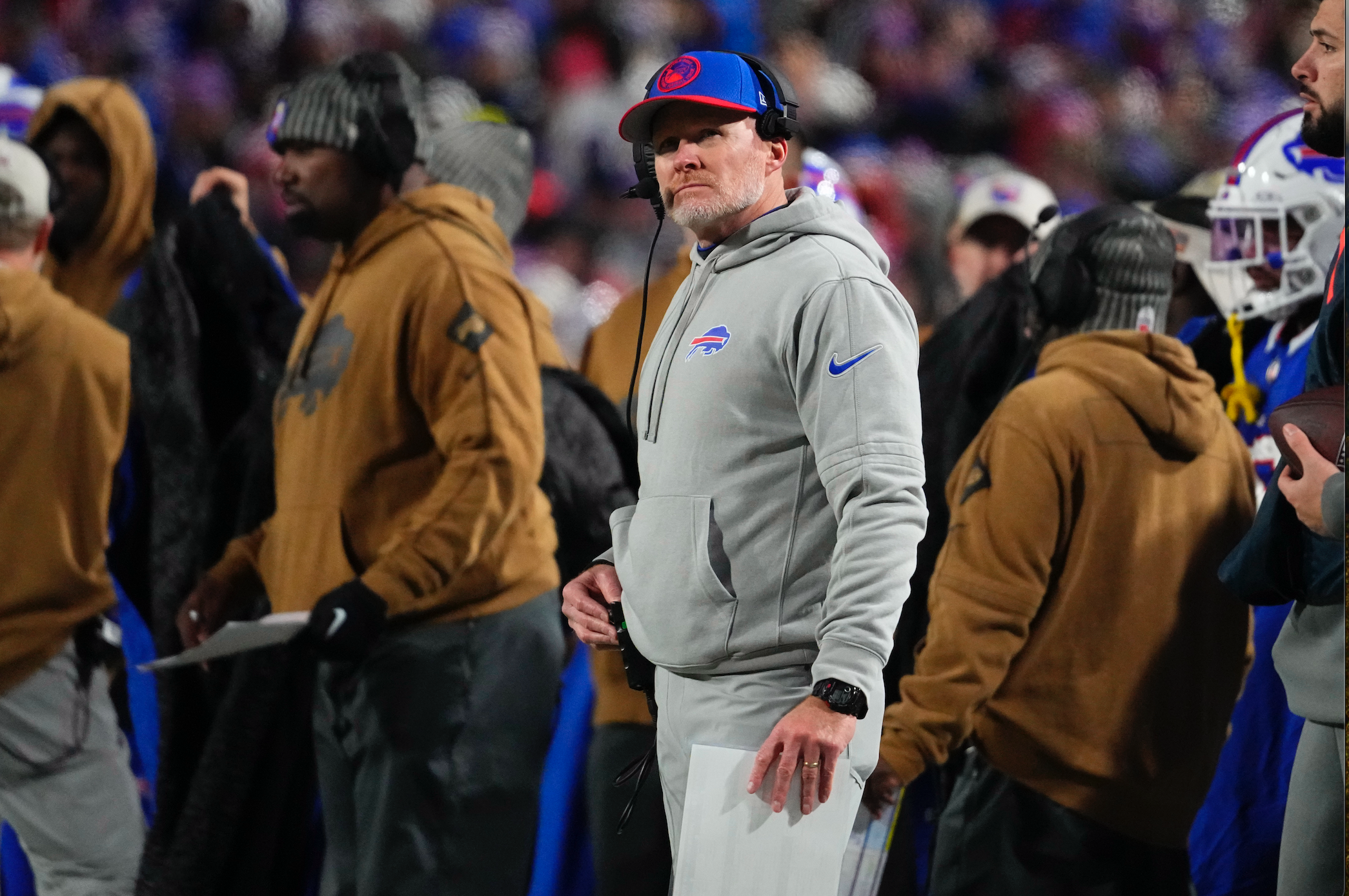 What about McDermott? Should he be on a hot seat if the Bills don't reach the post season?
Absolutely NOT. The defensive injuries make it unfair to lay it on him. He's a smart coach still learning in his first NFL HC job, and there is no question his team respects him. The risk of starting over with a new HC and system just make no sense. However, I wouldn't be surprised to see Beane go after a more experienced OC after the season, even if Brady continues to have good results. It becomes more obvious as we move along Brian Daboll was missed far more than we first thought. Daboll, the AP NFL Coach of the Year in 2022, is now in trouble in NY. Could the Bills entice him to return IF he's fired? It would be a great move in my opinion.
But, we still have six games to play, and it's going to be really interesting to see how the Bills fare. While the math says they're in too big a hole to dig out of, nothing would surprise me. Allen is a gamer, and it's a close team with some good young talent showing signs of improvement.
As Yogi says, "It's not over 'till it's over".
Thanks again to my sponsors Atwal Eye Care, BluTuskTech and GlobalVendingGroup.
Editor's babble: Happy Thanksgiving! We are honored to publish Ed Kilgore's contributions to our blog. You can also find Ed on Xwitter @Kilgore2Ed and streaming on the Ed Kilgore Show, found wherever you get your podcasts. Have a safe and happy holiday!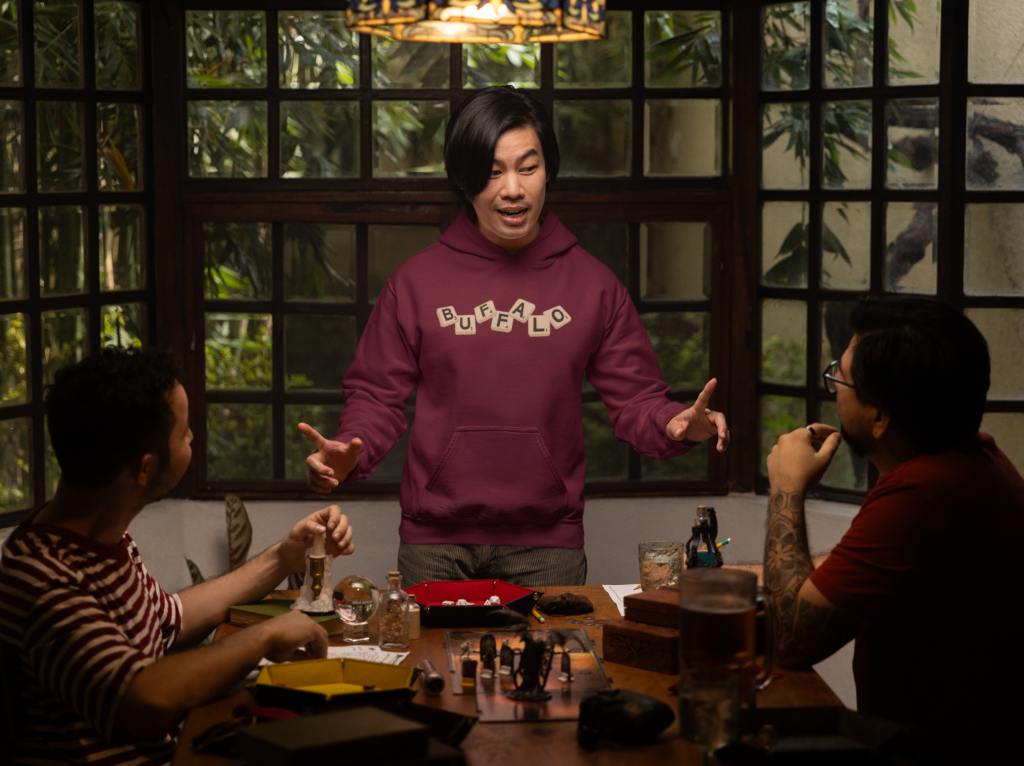 BuffaloFAMbase.com is sponsored by 26 Shirts
Every Monday, we launch a new two-week campaign of a limited edition t-shirt design. Every shirt purchase results in a donation to a local family in need. After the campaign ends, the shirt is retired. A new design is released, and a new family benefits from your fandom!