As I See It.
So the Bills fire OC Ken Dorsey.
Gotta start somewhere when you've hit rock bottom.
It's impossible to overstate how devastating Monday Night's 24-22 loss to the Denver Broncos was for a proud, and sometimes arrogant, Bills organization from top to bottom. The "process" seems like an empty word right about now. The Bills are 5-5 with a brutal schedule ahead. The team is broken, but the question remains just HOW broken? We can guess but we don't really know.
Yes, Josh Allen is the focal point, just behind Dorsey, in terms of the blame game targeting, and some of that is fair. Allen, although having a nice statistical season, has been careless with the football and seems to be in shell shock about what to do about it. His body language screams it, and his short, terse answers post game are echos of the same. Then again, what can he say that changes anything? It's actions that matter.
Please resist blaming him dumping his long time sweetheart for a movie star upgrade. But I guarantee that's what some of you are thinking. Hey. All the NFL QB's have private lives that are unbelievable. I honestly don't think Allen's struggles right now are off field issues. Basketball players go into shooting slumps. Hockey goal scorers can't buy a goal. Golfers can't make a putt.
Allen is extremely gifted with size, mobility and rocket arm. He's bright, and a fierce competitor, and he's in the prime of what has been an extraordinary career. He's pressing.
He's fixable, but not overnight.
Right here I'd like to thank my sponsors.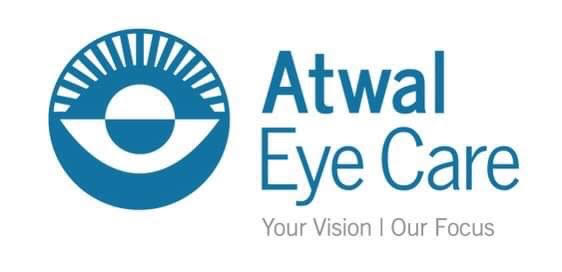 Atwal Eye Care. They did cataract surgery for both my eyes a few months ago and the result was incredible.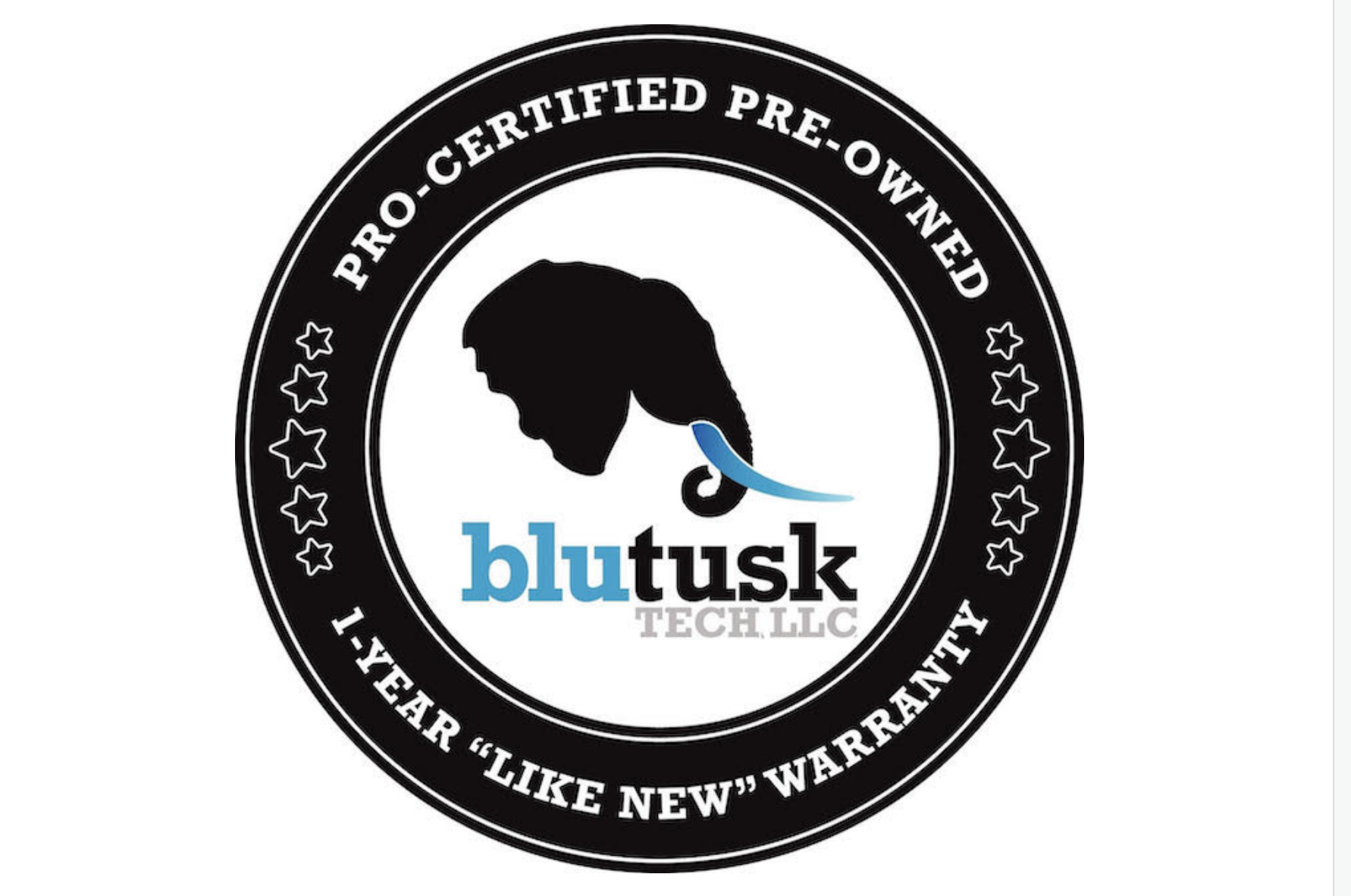 BluTusk Tech in Orchard Park. Experts for all your computer needs whether new or old.

And GlobalVendingGroup of Buffalo, which is helping child literacy around the world with specially designed book vending machines for schools and libraries.
Back to the Bills and some thoughts about where we are and what's ahead.
In terms of right now, it's a bleak picture. Duh. Now 5-5, all 5 losses are to AFC teams, so a Wildcard spot is out of the question. Despite a tough schedule ahead, an AFC East Title is not out of the question, but only if Allen and the Bills avoid pettiness and finger pointing within. This will not be easy.
By promoting Joe Brady to interim OC, the Bills are not just rolling the dice. Even though Brady did get fired as Carolina's OC in 2021, he has a good relationship with Allen and is a bright guy. Has a Masters in Education from Penn St, but of more relevance, was the OC for LSU's 2019 NCAA Championship team with Joe Burrow. When he has some talent to work with, he's pretty good.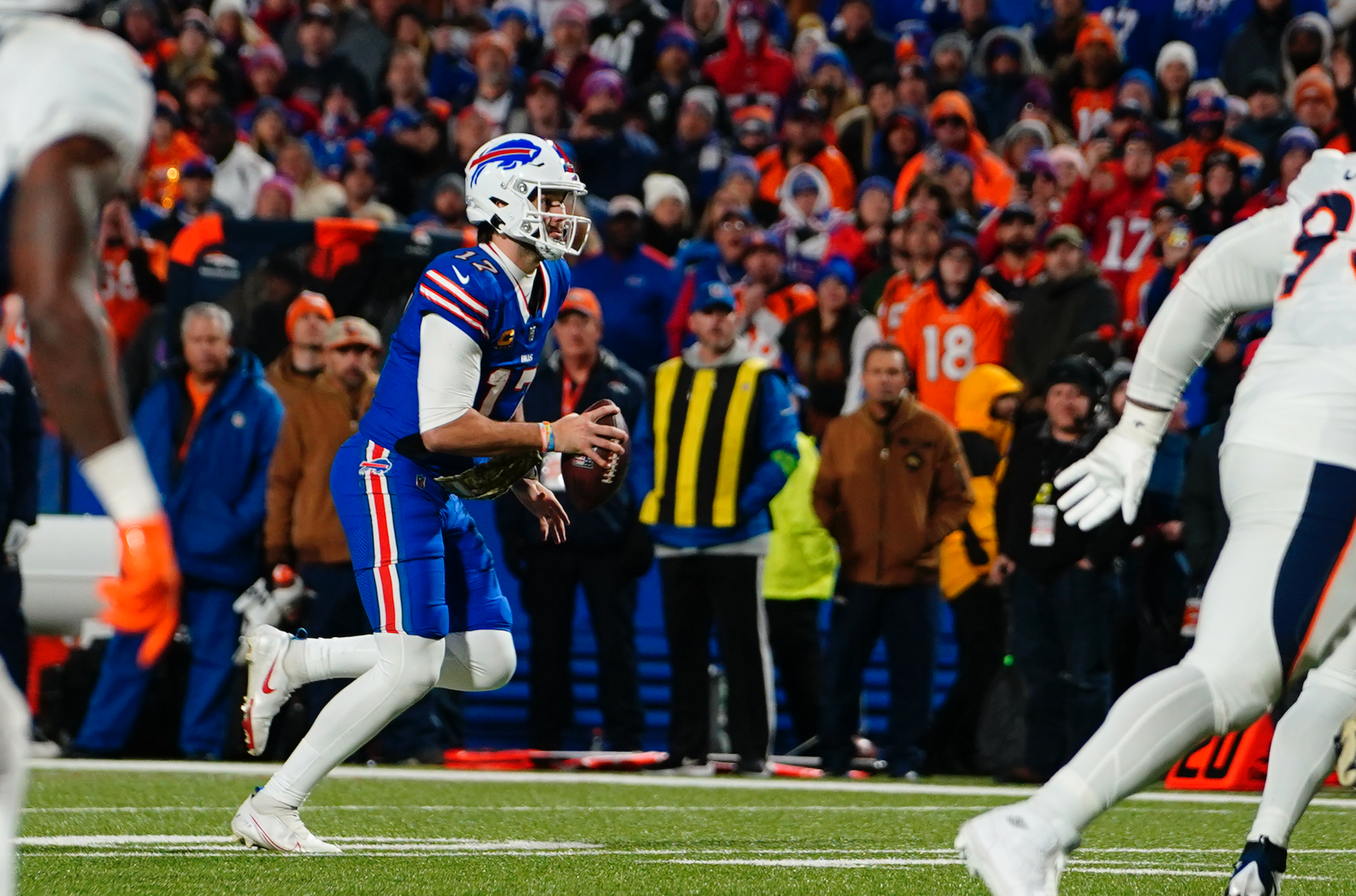 He's gonna have his hands full with this job though, because Allen's funk isn't going to disappear. Then again, it's far from hopeless. Allen is 27 years old and has produced the most TD's of all QB's over the past five years or so. His Oline has been decent, but Gabe Davis is becoming more of a liability than asset. Why not include Khalil Shakir more? I say this every week. Against the Broncos he had one 1 catch for 24 yards. That's it.
It'll also be interesting to see how Cook is used with Brady. Cook fumbled on the Bills first offensive play to set a great (sarcasm) tone for the night. Typically, McDermott let him stew on the bench, rather than let him get back up on the horse. Cook wound up with 109 yards on a dozen carries and a 9.1 yards per carry. But he was only targeted twice as a pass receiver – one being the opening play fumble – for 11 yards.
This is way past losing Matt Milano, Tre White and DaQuan Jones and others to injury. The D has actually kept the Bills in recent games as the offense struggled, and that may be one of few positives we can throw at Sean McDermott. Say what you want about his hand clapping and sometimes surprising calls, he does know how to do a lot with what he has.
But good grief, it's the WAY the Bills blew this game that just can't be stricken from my memory bank.
After everything that could go wrong went wrong – two Allen INTs, a botched handoff lost fumble and several drops, the Bills were in position to win a game they didn't deserve to win. Give Dorsey credit here, because he went straight to James Cook on the final drive, and Cook responded. The threat of Allen's passing made this possible. But even on a 42 yard run, Cook caught a break when he fumbled at full speed and caught the bounce without slowing down. Then Allen legged it into the end zone to give the Bills a 22-21 lead at the 2 minute mark.
Give Russell Wilson credit here. He had been nothing short of awful in Denver, but Sean Payton helped get him turned around, and Wilson did just enough to get into position for a game winning field goal. The Broncos 70 point meltdown at Miami in the September heat seems like a distant memory. They recently held the Chiefs to 9 points.
Here's how skeptical I was as this unfolded, and it's embarrassing to admit it. But when Wil Lutz's 41 yard kick went wide, I actually thought "a flag is coming somewhere". Fact.
TOO MANY MEN?? Who does that? How? So Lutz, who had already botched 2 PAT's, received a second chance, and buried it and that was the ball game.
Sickening. Not a great night for the Bills Special Teams while we're at it, as they allowed Marvin Mims Jr. a couple 20 yard plus punt returns and a 31 yard kickoff return.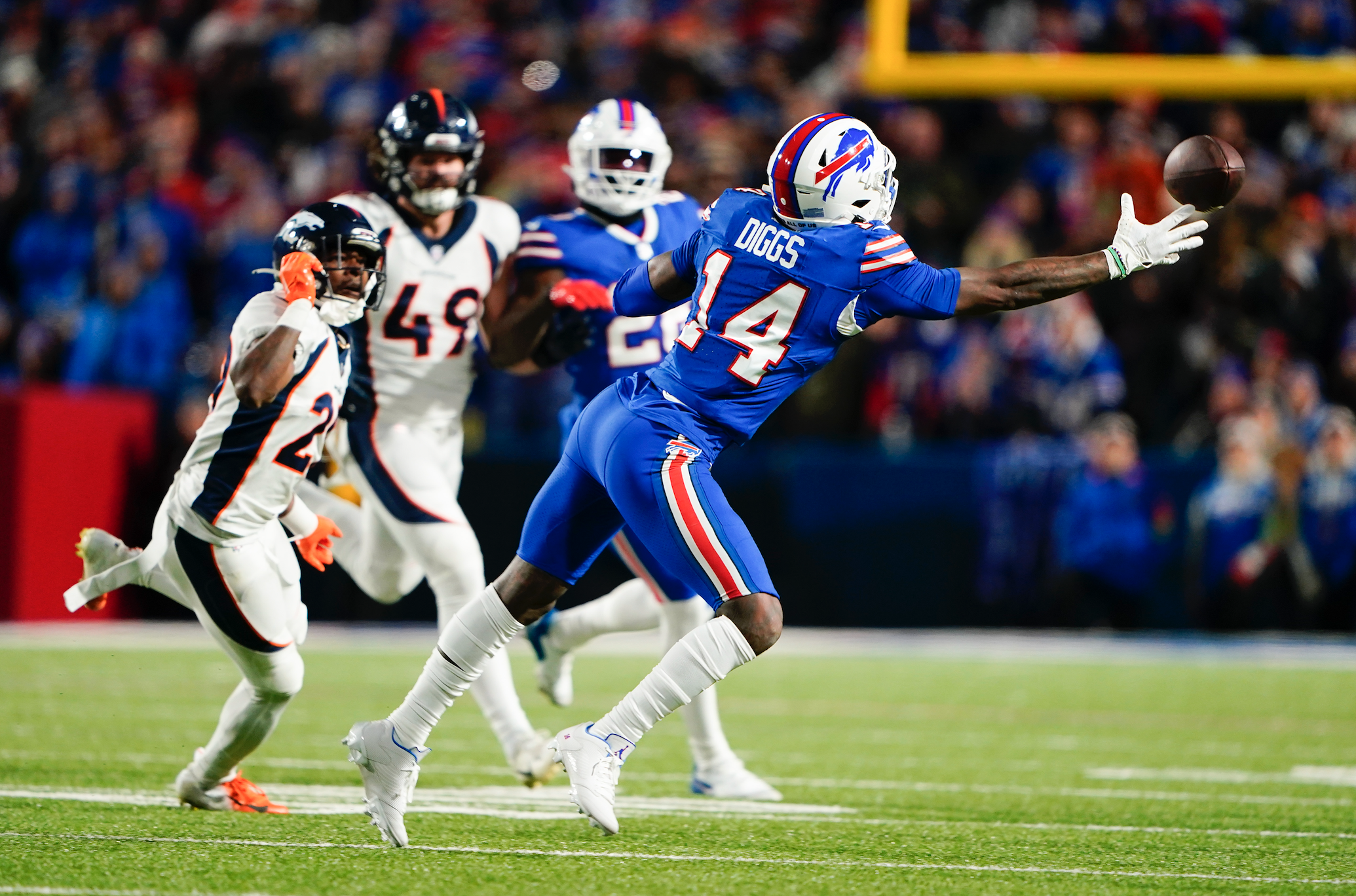 Now, let the speculation begin. The national media will be trying to draw Stefon Diggs into something controversial to help their hits and views, and Diggs may or may not play along. But as frustrated as he may be about now, he also dropped a third down pass that would have moved the chains, and more importantly, he's still under contract. He's not going anywhere (assuming he likes those paychecks) unless the Bills agree. With Diggs now nearing 30 with a gigantic contract, his market value wouldn't be worth considering.
How about Brandon Beane? He's had several big hits – Allen still counts – but some whiffs too. I'm of the opinion that he's a smart guy who is more than capable going forward, and the continuity is more important than a wholesale change. Will Beane be tempted, to save his own job, to fire McDermott if the season continues to plummet?
At this point, everything is in play. The Bills schedule is the third toughest in the league, with games at the Eagles and Chiefs and a home game against the Cowboys ahead.
I'm usually an optimist, and while there's still a chance this team could right itself and put a run together, I'm afraid I don't see it. Having said that however, it's important that Terry Pegula doesn't overreact by blowing everything up.
Love him or not, Allen is the Bills franchise QB, and I don't see that changing. Hopefully he was a part of the decision to move away from Dorsey to Brady going forward, and that's a positive.
Personally, I still enjoy watching the Bills play, and this is an exciting team even with its problems. The bar is much lower now, but the 2023 pre season dreams are now nightmares.
The Super Bowl parade is now looking more like a funeral procession.
Once again thanks to my sponsors Atwal Eye Care – official vision pro's for the Bills. BluTusk Tech in Orchard Park, and GlobalVendingGroup of Buffalo.
Editor's babble: It's hard to write about this team right now. We are grateful to Ed Kilgore for his contributions to our blog. You can also find Ed on Xwitter @Kilgore2Ed. You can also catch The Ed Kilgore Show wherever you get your podcasts.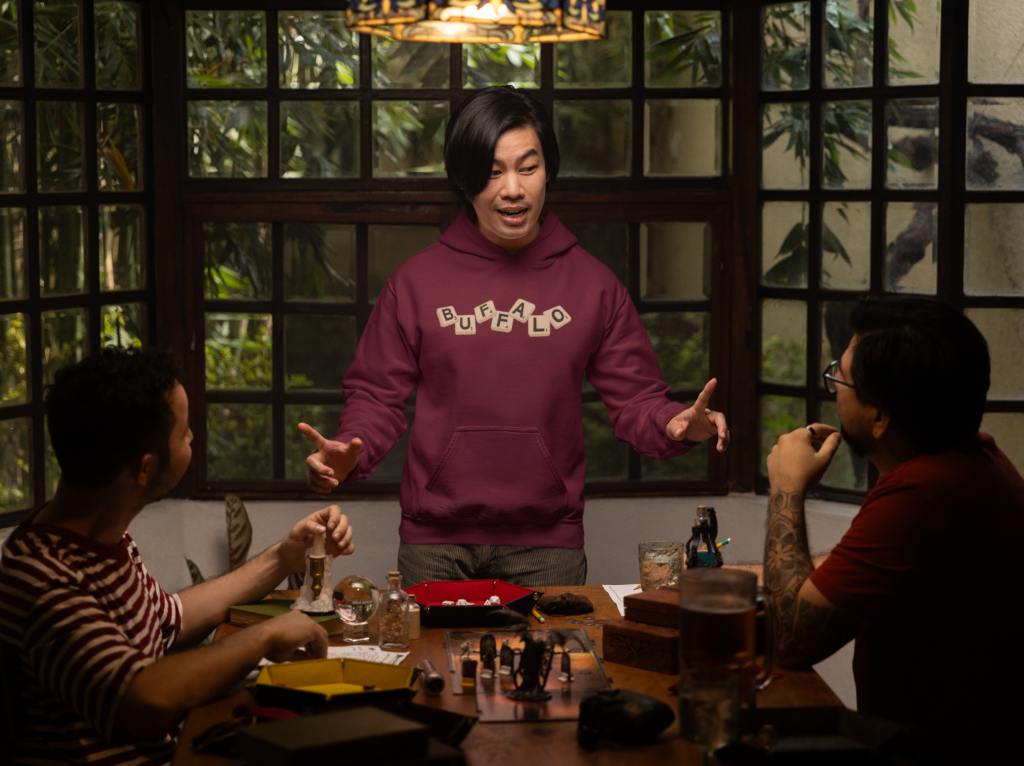 BuffaloFAMbase.com is sponsored by 26 Shirts
Every Monday, we launch a new two-week campaign of a limited edition t-shirt design. Every shirt purchase results in a donation to a local family in need. After the campaign ends, the shirt is retired. A new design is released, and a new family benefits from your fandom!