NFL fans knew when the schedule announced months ago that a matchup between the Cincinnati Bengals and Buffalo Bills at Paycor Stadium on Sunday Night Football would be lit. Now it's even more intriguing since the Bills have managed to somewhat pull out of their morass (5-3) and the Bengals (4-3) are playing their best ball all season.
It's not hype to note the outcome of this game may play a pivotal role in seeding for the AFC Conference standings at the end of the season. There are plenty of analytics folks like the experts at Cover1 who can dissect all the x's and o's about this matchup. My area of expertise lies with the psychological aspects of the game.
[I feel like I have to keep pointing this out because some fans have been rude on social media about why I have the expertise to address these issues in a blog post. If you don't already know, I bring over 20 years of experience as a psychotherapist and over 40 years as an RN to the table, that's why. You learn things along the way about how to size up a situation, even from a distance. Some people are uncomfortable with our ability as psychotherapists to do so, which sometimes results in people lashing out. When you're old, you come to understand this because many old people develop the same skill as well. Wisdom through experience.]
Getting back to to the subject at hand… the upcoming matchup between Cincinnati and Buffalo will be complicated by the fact BOTH teams are returning to the same field where Damar Hamlin nearly lost his life. For Damar, this will be another step in his physical and emotional journey. It will be interesting to see if Damar is active for the game. The fan in me says let him play in the DIME package for at least a few plays. But again, I'll leave that discussion for all the x and o experts on social media.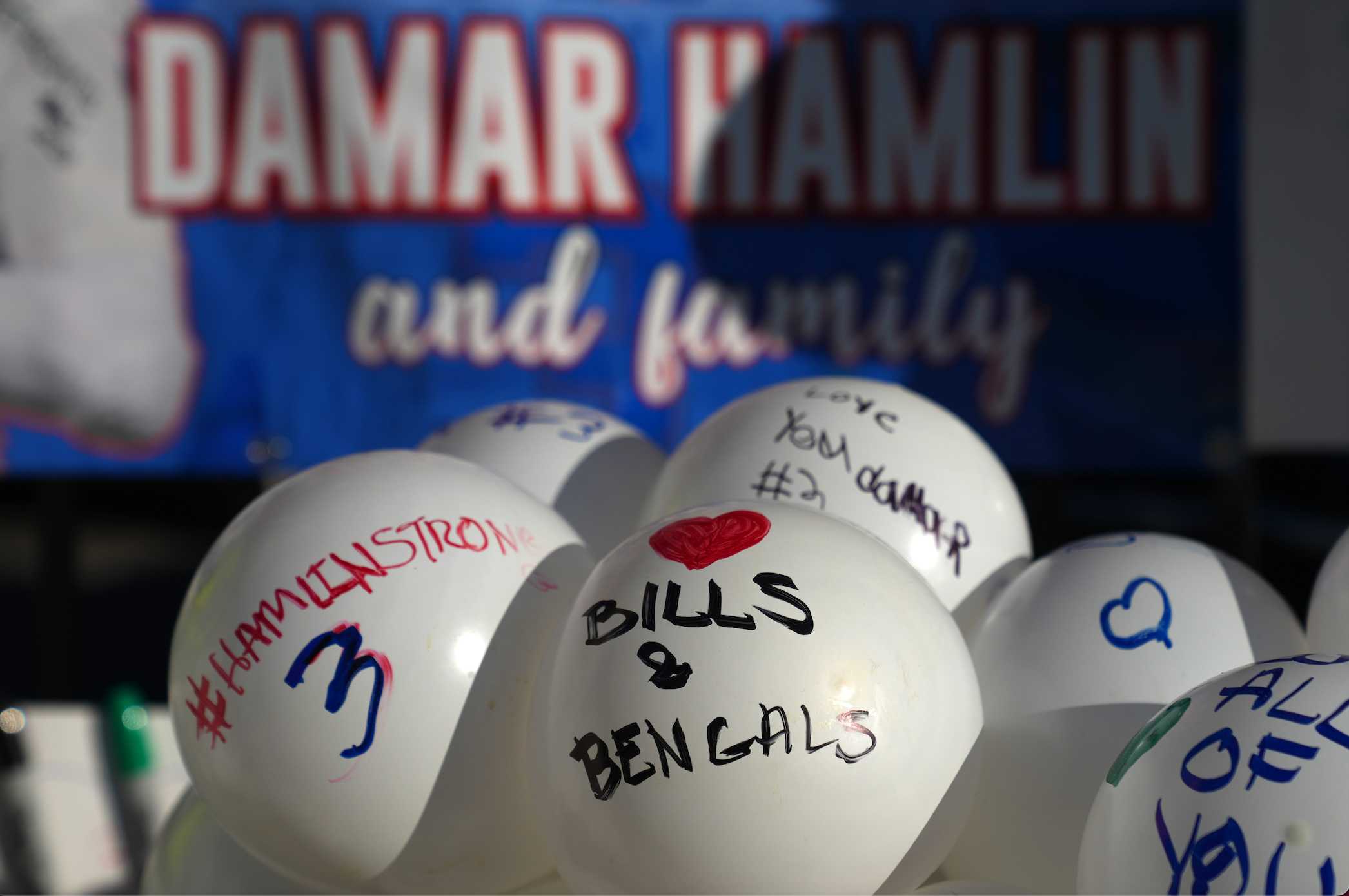 Players and coaches who were involved last season will be emotionally triggered when these two teams meet on the same field of play on Sunday evening. The degree to which it affects them will differ, but it does add another variable to the outcome of this game.
Obviously, once the whistle blows and the game starts the professional side of players, coaches and support staff kicks in and everything runs full throttle. However, It was easy to see the burnout that occurred in the playoffs last season. That Bills team was mentally exhausted. Hamlin's miraculous outcome will definitely make it easier for players, staff and fans this year. If Hamlin did not recover after going into cardiac arrest last year… the triggering would be at a whole new level.
No matter the profession, traumatized professionals can learn to kick in the 'professional gear' and function at a high level for extended periods of time. Most people suffer some sort of psychic trauma at least one time during their lifetime. Unfortunately, many people suffer multiple psychic traumas and still function at a high level.
Until they can't.
For players, staff, coaches and fans who were at Paycor Stadium on that fateful afternoon, the best way to approach any triggers that may erupt is to acknowledge emotional feelings as early as you can in the process. No doubt McDermott & Co. will address the issue with each player as the week progresses. Damar Hamlin in particular may need to address his teammates and staff who saved his life.
Talking about what happened last season early in the week leading up to the game will clear the air or even may elicit some unexpected emotionality. Sometimes emotions will hit certain players in a different way.
Getting this particular issue out on the table early in the week so players and staff can turn their attention toward preparing for the game is the best way to move forward. We all would benefit from acknowledging how our own emotional trauma affects the way we think and behave.
However, that doesn't mean we should define ourselves by our traumatic experiences. Acknowledging a trauma exists is not the same thing as wrapping your personal identity around it. The traumatic experience should not be the tail wagging the dog.
It will be interesting to see sideline shots during the Bills/Bengals matchup on Sunday Night Football. There will no doubt be a lot of camera coverage of Damar Hamlin throughout the game. The game itself could be emotionally intense as well.
It would no doubt be a great statement game for the Bills to win. We'll see if our injury riddled defense can hold up. They will definitely need Josh Allen to take over the game and score a lot because Joe Burrow will provide a serious challenge for the defense. Go Bills!
Editor's babble: This game already has a whacked vibe. More of my blabber can be found on Xwitter @RobynMundyWYO.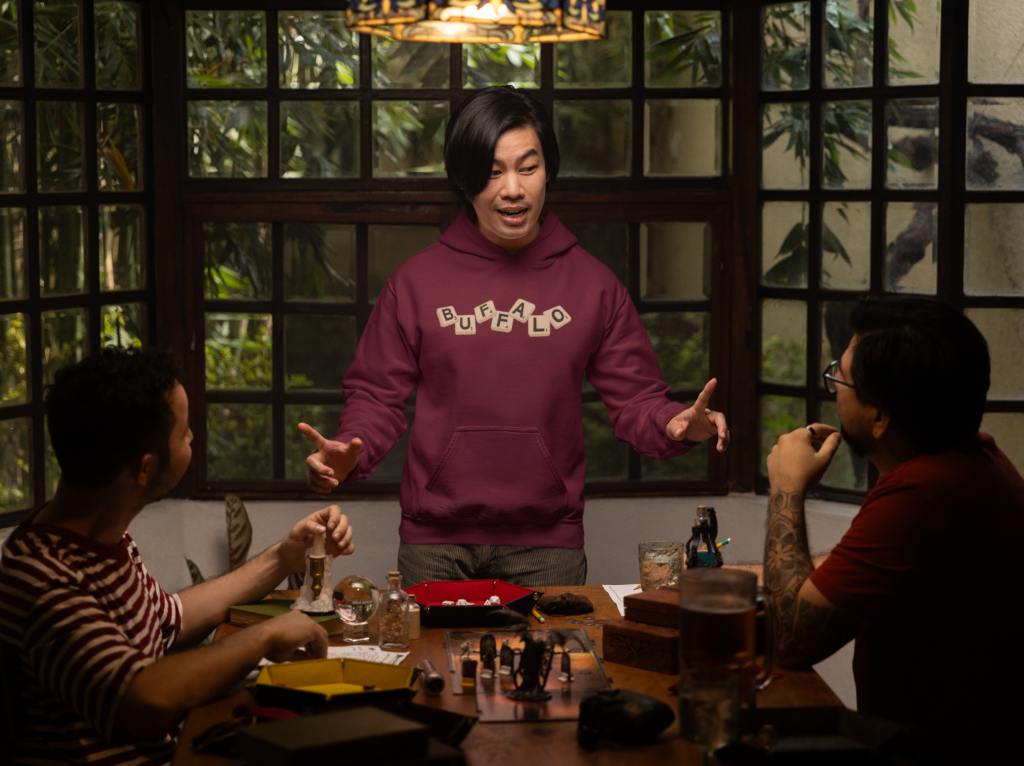 BuffaloFAMbase.com is sponsored by 26 Shirts
Every Monday, we launch a new two-week campaign of a limited edition t-shirt design. Every shirt purchase results in a donation to a local family in need. After the campaign ends, the shirt is retired. A new design is released, and a new family benefits from your fandom!