As I see It
There's always room for critical comments and dire predictions from passionate Bills fans and media doubters, but not after the Bills bounced back from the Foxboro flop with a solid 24-18 win over the Tampa Bay Bucs on Thursday Night Football at Highmark Stadium in OP.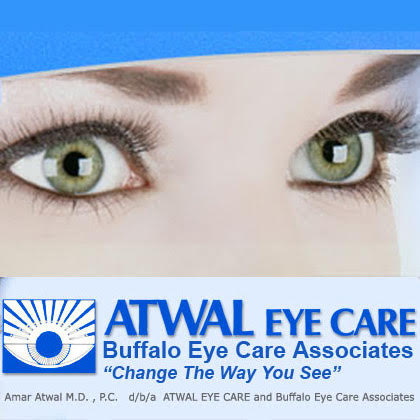 We'll break it down, but a quick mention of my sponsors here. Atwal Eye Care. They did cataract surgery on both eyes just a few months ago the result is I've regained almost perfect vision. Incredible.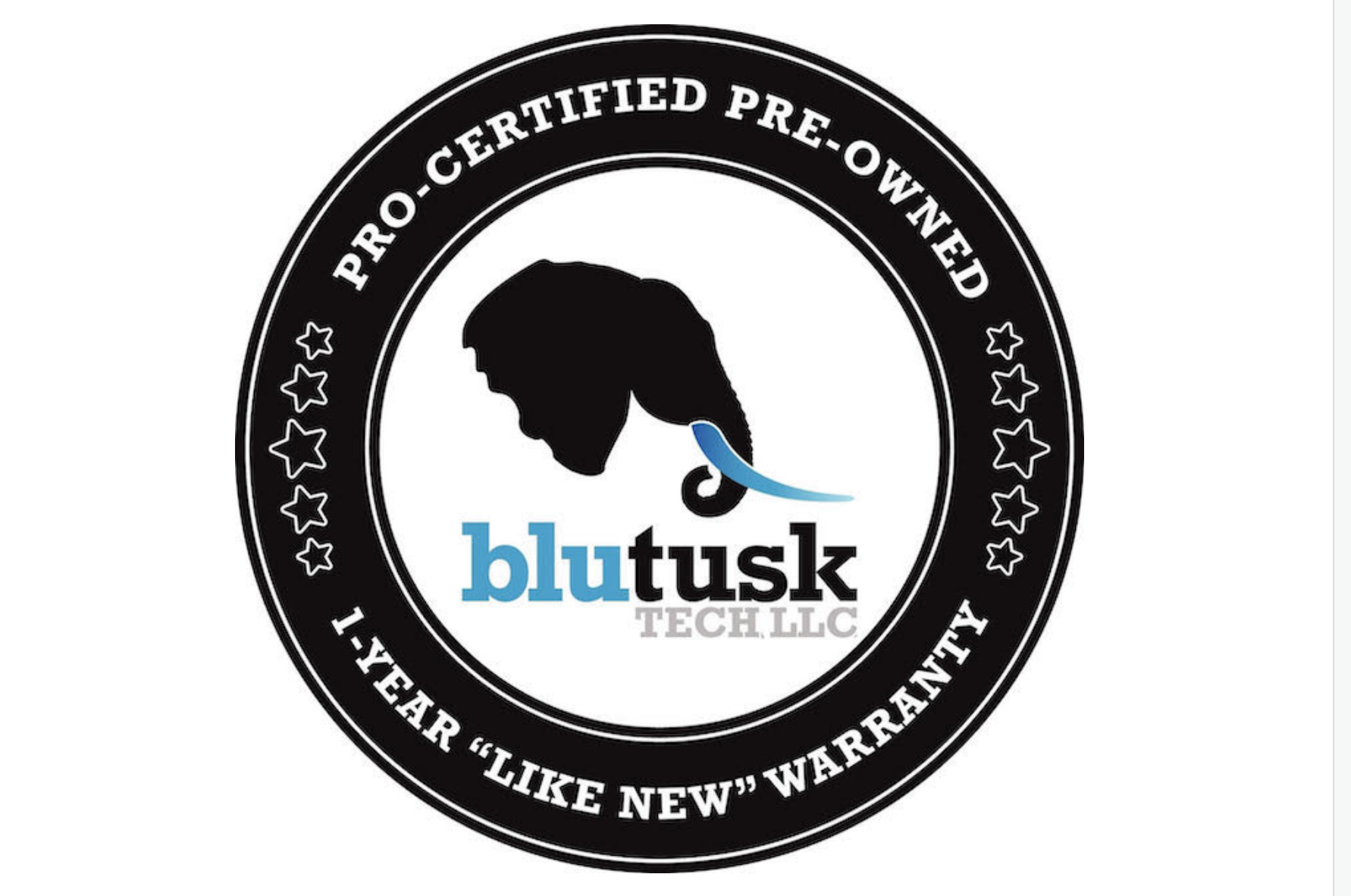 Also BluTusk Tech in OP for your computer needs whether it's new or old. And finally GlobalVendingGroup of Buffalo, providing book vending machines around the world to improve children's literacy.

It certainly wasn't perfect, and the game wasn't without a scare when Josh Allen ducked into the injury tent late in the 2nd quarter after appearing to aggravate a right shoulder injury. Kyle Allen started warming up and over 70,000 fans collectively held their breath. They exhaled together when Allen ran back out of the tent, flexing his shoulder a bit before throwing a few warmup tosses on the sidelines.
Allen is about as tough as they come, as he was unquestionably a vastly different QB than he was just four days earlier. Hopefully the time will come when people stop trying to judge Allen's thoughts by his calm demeanor on the sidelines. He's not an in your face screamer and never will be. But he's the MAN. The leader of this football team. Taken for granted by many, which is too bad.
The stats only tell part of the story, although they were impressive: 31-40 for 324 yards and 2 PTD's, 1 rushing TD and an interception. He had 41 yards rushing on 7 carries, including the 13 yard TD run.
Josh did it, so he gets the credit, but the much maligned OC Ken Dorsey gets some props here too. Missing TE Dawson Knox, Dorsey spread the offense and went up-tempo, with Allen even picking up nice yardage on a scripted run on the game's first series. Despite the more aggressive approach, Allen was actually hit only three times by the TB defense and took a couple sacks. He slid, he went out of bounds, but still the threat of his ability to run presented a problem for the Bucs D.
Dorsey did rankle some feathers with another 4th and goal from the one shotgun handoff that was stuffed, but there wasn't much else to complain about.
After holding the ball over 3 seconds in the narrow win over the Giants and loss to the Pats, Allen got the ball out quickly and decisively from the get-go. Yes, the Bucs blitzed often, but Allen reacted to his hot reads, and continued learning he could trust young guys like Khalil Shakir and Dalton Kincaid. You know I've been begging the Bills to give Shakir more targets, and he's proving me right. He had 6 targets and caught all 6 for 92 yards, with many of those yards after the catch. He gets open. He has great hands. He's elusive and fearless. He's caught all 10 of his targeted throws over two games and will become more effective moving forward.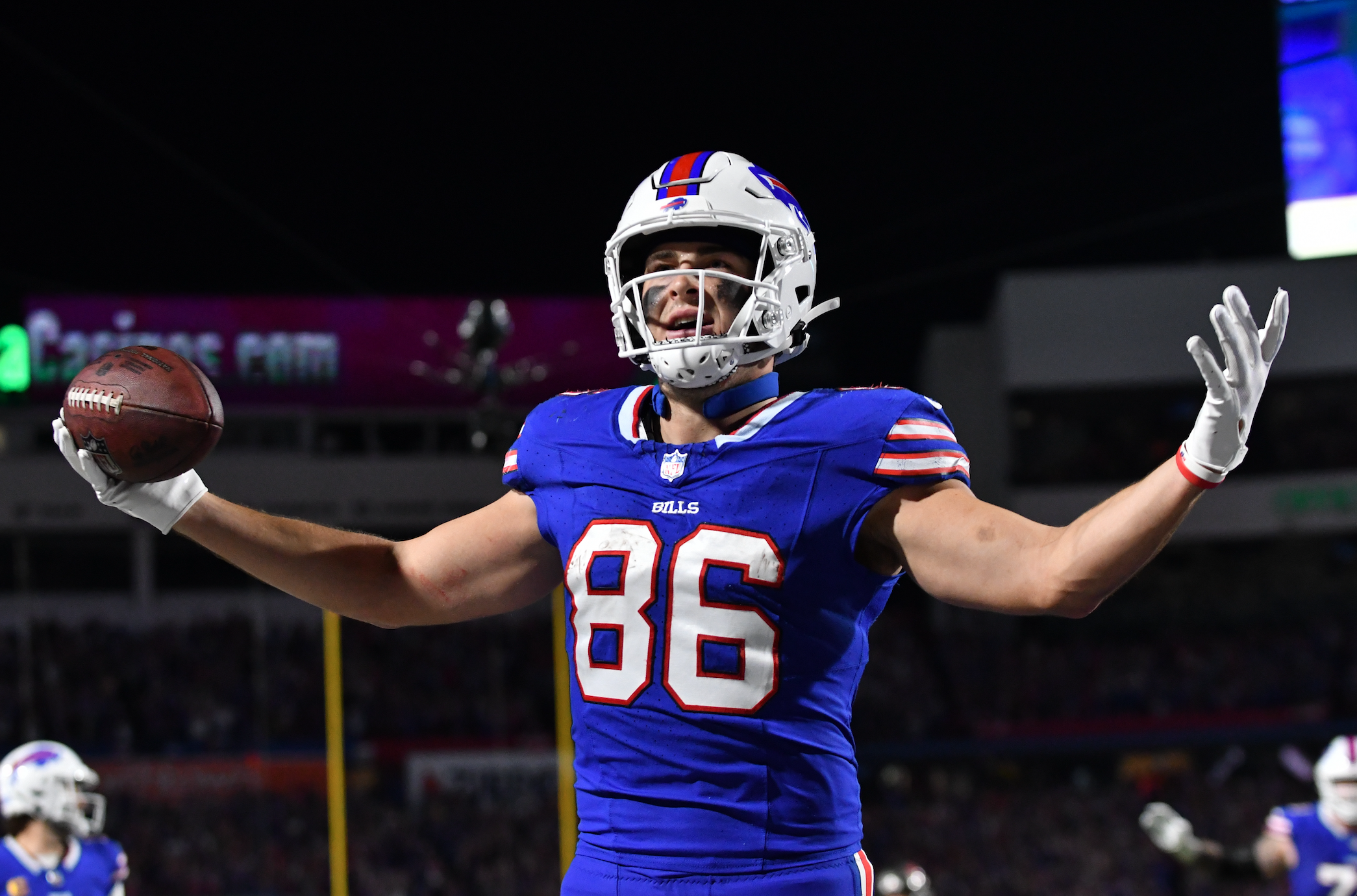 Kincaid? He's every bit as good as the hype when the Bills made him their first round pick besides some other needs. He had five catches for 65 and scored his first NFL TD with a 22 yard catch and run from Allen.
And how 'bout Gabe Davis? Give Dorsey credit for using Davis a bit differently, and Davis responded with nine catches for 87 yards and a TD.
We're not forgetting about Stefon Diggs, who still got his share with nine catches for 70 yards. Diggs also gave his team an emotional pep talk before the game, and while I often think "pep talks" are overrated, several Bills players and HC Sean McDermott mentioned the positive effect it had. The Bills came out with much more energy than they had at New England.
Dorsey mixed in the run nicely, and with James Cook, that's a good idea. Cook ran for 67 yards on 14 carries – that's 4.8 ypc – a very good mark. Credit the Oline with a solid performance against a decent Bucs defense. They set the tone.
For some reason, there is a loud but small group of Bills fans that just don't buy what McDermott is selling. His D had an outstanding game against the Bucs, sacking Baker Mayfield three times and putting him under constant pressure. I'm impressed. Mayfield is a gutsy QB, as he made plays despite some big hits, and eluded other potential sacks to keep plays alive. The Bills didn't get any INTs, but did have some chances.
One thing McDermott is doing now, is moving SS Jordan Poyer into more of a Matt Milano position, and Poyer's best games of the season came at NE and vs the Bucs. He's very physical and still has some mileage left just as we were beginning to wonder. It was good to see DT Ed Oliver back, even though not at full speed.
There has been a lot said and written about the fact McDermott decided to punt the ball on 4th and short from around midfield when the Bills had a 24-10 lead. In his defense, punter Sam Martin was a weapon. He put three punts inside the 10 yard line, and McD was confident his D could get some stops. Yes, going for it on 4th down is the popular theme if you're around midfield, but if you DON'T make it, you've given the opponent a huge spark.
The Bills special teams deserve credit for sure. Not only Martin's punts, but the coverage on both punts and kickoffs was superb. Tyler Bass hit his only FG attempt from 37 yards and was 3-3 on XPs. They did have a couple penalties that negated some returns by Deonte Harty, but Harty had one 24 yard punt return that was huge. I'm liking Harty more and more, and I certainly TRUST his ball security, something that wasn't always the case with Isaiah McKenzie.
So now the Bills are 5-3 and get an extra few days rest before their next game at Cincinnati for a Sunday Night affair Nov 5th. Allen can rest the shoulder a bit and other bumps and bruises can heal. What a huge emotional game that will be, as the Bills step in the stadium where they thought they'd watched a teammate die on the field. Damar Hamlin hasn't played since then but will certainly be there. My guess is the Bengals fans will give him a warm welcome.
Now let's see if the Bills do anything before next Tuesday at 4 p.m. It's fair to speculate CB Kaiir Elam is being shopped, because he was a healthy scratch vs the Bucs. Christian Benford has been the more consistent player, and actually had an extremely good game against the Bucs' Mike Evans, who was almost shutout before 24 yard TD that was well covered by Benford. Does Elam, who the Bills moved up to get in the 1st round, still have value?
We'll soon find out.
Thanks again to sponsors Atwal Eye Care for my great vision, BluTusk Tech for all my computer needs, and GlobalVending Group, providing book vending machines around the world to improve child literacy.
Editor's babble: We are grateful for Ed Kilgore's contributions to our blog. You can also find Ed on Xwitter @Kilgore2Ed, and be sure to catch the Ed Kilgore Show, wherever you get your podcasts.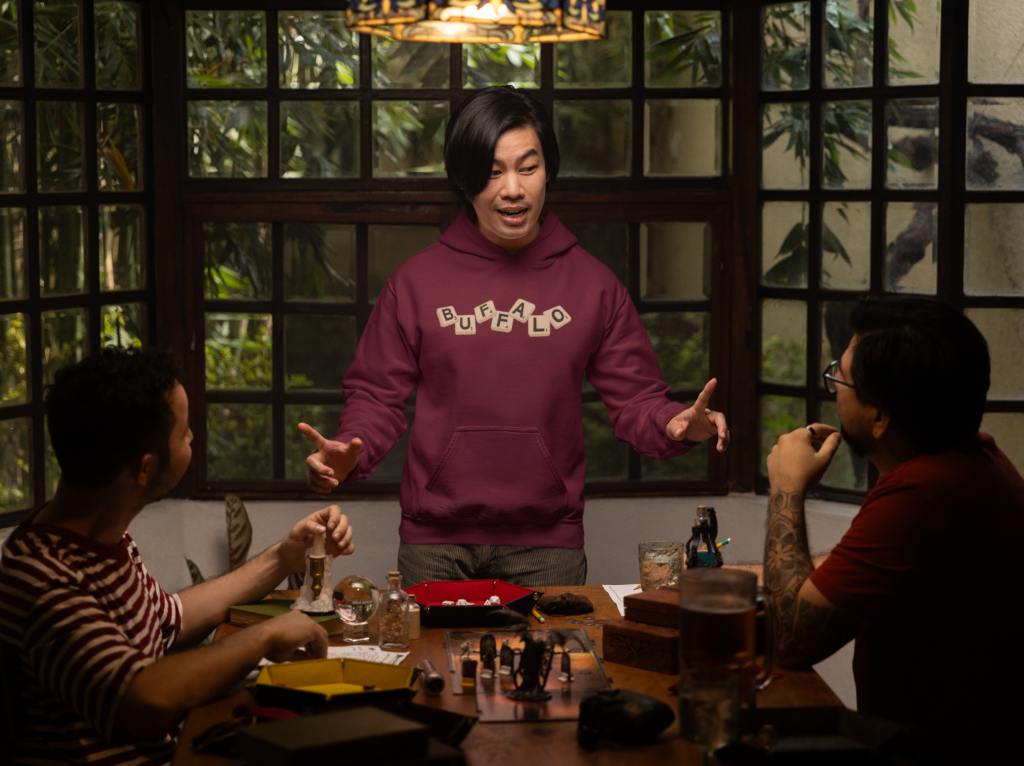 BuffaloFAMbase.com is sponsored by 26 Shirts
Every Monday, we launch a new two-week campaign of a limited edition t-shirt design. Every shirt purchase results in a donation to a local family in need. After the campaign ends, the shirt is retired. A new design is released, and a new family benefits from your fandom!