As I See It
The last time the Bills played across the pond in London was in 2015, and even though that game at Wembley Stadium was against the Jacksonville Jaguars, Holy Fish and Chips have things changed in so many ways.
They'll kickoff at 9:30 a.m. ET against the Jags, but at a different venue, Tottenham Hot Spur Stadium, which seats 62,850 as opposed to the 84,000 bigger but older Wembley.
Incidentally, the Tottenham Stadium was a huge factor in determining how the Bills new stadium will look.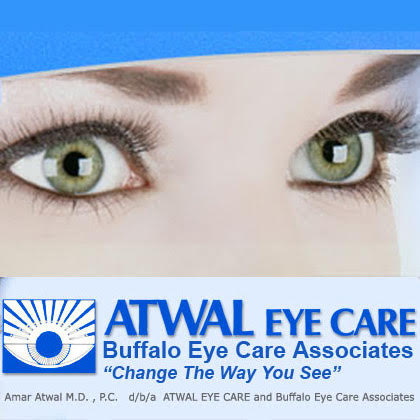 But first, a shoutout to a new sponsor, Atwal Eye Care. I'm their biggest fan, after they did cataract surgery for both my eyes just a few months ago.  It's like magic that I now see as clearly as when I was 20.  From the 300 level of the Bills-Dolphins game, I couldn't believe how clearly I could see details compared to the year before.  Atwal Eye gave me a life changing service.
Back to the Bills meeting with the Jags and why we should worry and why we shouldn't worry from a Bills perspective.
The 3-1 Bills, despite coming off the eye raising 48-20 win over the previously unbeaten Dolphins, are only 5 ½ point favorites against the 2-2 Jaguars. We'll get back to this, but I can't help but flash back to the Bills vs Jags game at sold out Wembley Stadium in 2015, the first full year of the Pegula's ownership and first season for HC Rex Ryan.
Ryan, the king of bluster, promised Bills fans their 15 year playoff drought was over, and the Bills did have the look of a playoff team. Except at quarterback.
GM Doug Whaley – a perfect example of a GM who made decisions based on winning NOW – unlike the current Brandon Beane philosophy – drafted EJ Manuel with the 16th pick in the 1st round of the 2013 draft. To call it a reach is an understatement. He was never healthy and inconsistent. Otherwise….
So fast forward to the 2015 game against the Jags. The Bills were 3-3 but starter Tyrod Taylor was hurt and Manuel got the start.
The Bills lost 34-31, but it's HOW they lost that still sticks in the craw of Bills fans who were around then. The Bills jumped to an early lead, but in the 2nd quarter Manuel was sacked for a fumble that was returned for a TD, and on the next series threw a pick-six.
Yes, Manuel did actually get the Bills a late lead before a last second Blake Bortles TD pass won it for the Jags, but his inconsistency made for a short NFL career.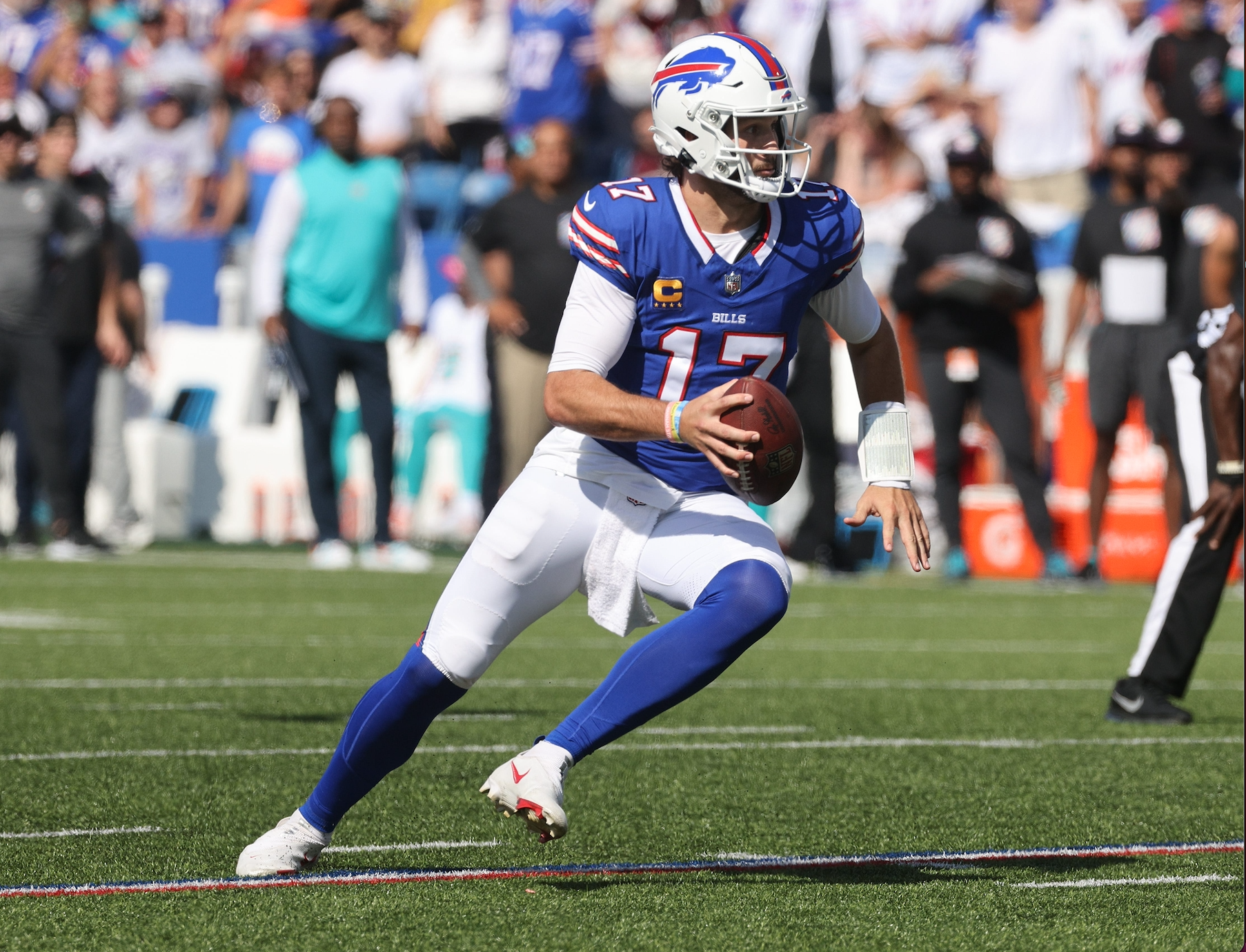 What a difference. The Bills now have arguably the best QB in the NFL through four games in Josh Allen, and their GM and HC Sean McDermott have totally changed the team's culture and direction.
In 2015 the Jags were England's team, but now, the fans in England and all over Europe are here to see Allen, Stefon Diggs and maybe even Von Miller. Allen especially is a ROCK star in Europe: #17 jerseys everywhere, including one for my three year old granddaughter who lives in Scotland.
Do the Jags have an advantage because they played in London last week, beating the Falcons 23-7, and stayed there while the Bills flew in Friday? Hard to say. This will be the 11th time Jacksonville has played in UK, while it's just the third time for the Bills.
Why, btw, are the Jags playing TWO games in London? Well, they keep ALL revenue from the games. Any more questions? Yes, the Bills give up a home game for this, but it won't hurt them financially.
There are a couple ways to look at this, and the Bills front office has people who've studied every aspect imaginable about maintaining peak performance and adjusting after a lengthy travel situation.
The Bills went through some travel issues last season of course, and they were flexible and adapted well. My expectation is they may not be as sharp as we've seen the last three games, but there's a downside for the Jags.
They can't wait to get this game over and get back home to their families, so their challenge is to stay focused on the Bills.
While the Bills have dominated their past 3 games, the Jags have had some ups and downs. QB Trevor Lawrence has only 4 TD passes with 2 INTs, but his receivers have been dropping balls far too much.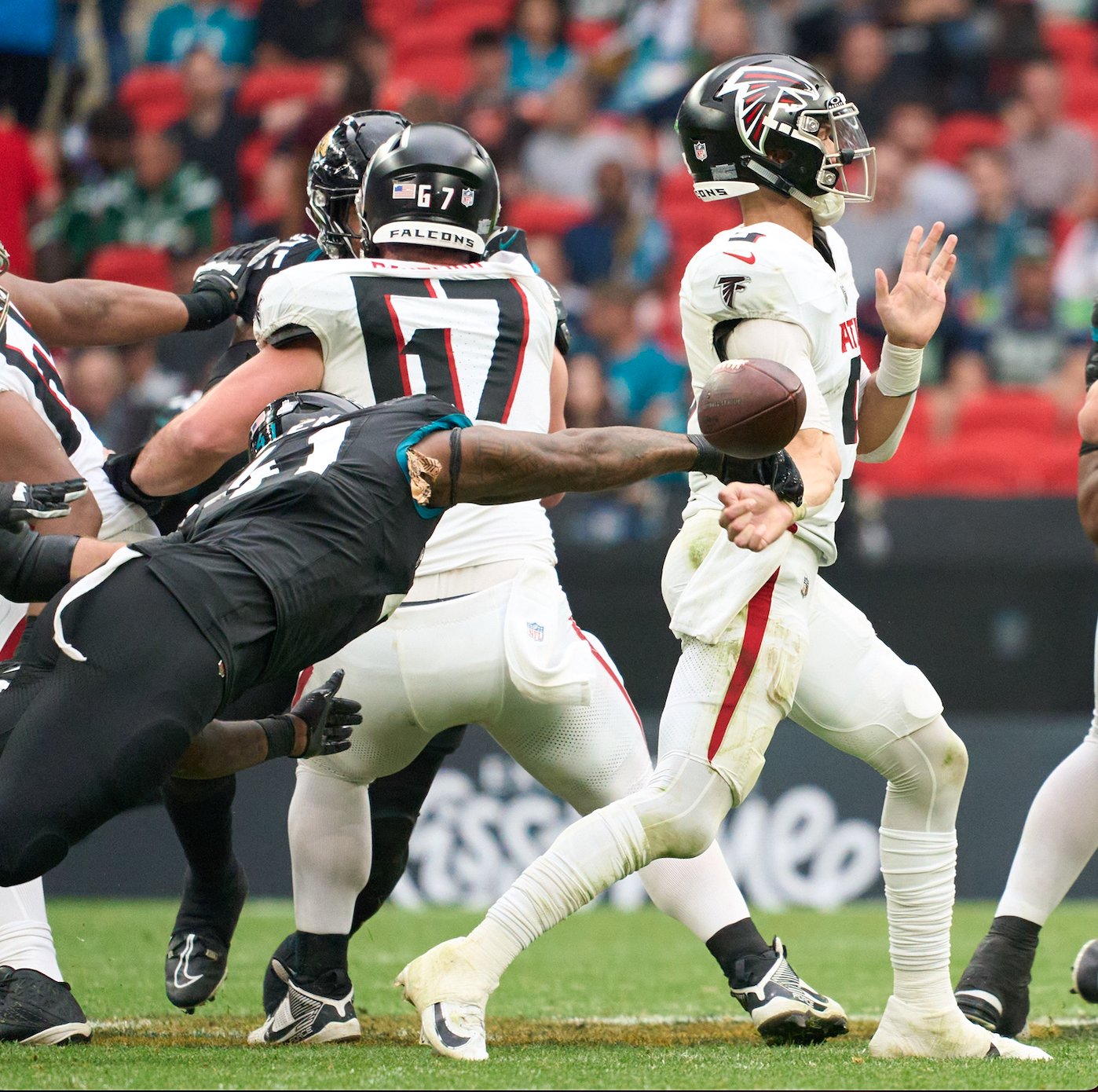 Their D is respectable, led by – yep, Josh Allen. The OTHER Josh Allen, who already has 6 sacks and gave Allen a miserable time a couple years ago.
While the Bills are without CB Tre White for the season, they're also without DE Greg Rousseau, who's nursing a sore foot. That's no small thing. Rousseau is becoming a game changer. Does this mean Von Miller, who made the trip, will see action?
Miller is telling everyone he thinks he's gonna play. He's still under a full year from ACL surgery. If he does play, it will be doubt be in a limited role, and whether he plays or not, the key to defending Lawrence is to pressure him. Before you say isn't that true for ALL QB's, Josh Allen is actually BETTER under pressure.
This is not going to be an easy game for the Bills, if you're expecting another blowout. It's possible, yes, but it's also not impossible the Jags could turn a couple turnovers into a W. That's how close teams really are in the NFL. The Bears, who were awful, just whacked the Commanders a week after Washington almost knocked off the Eagles.
The high flying Cowboys were stunned at Arizona. The Jets almost beat the Chiefs, and we know what happened in the opener against the Jets.
The Bills having to give up a home game isn't a good thing, except to promote the NFL's brand. The Dolphins players admitted – yes, even Tyreek Hill – that the Bills Mafia crowd noise directly affected their ability to run some of their motion and timing plays. While a lot of Bills fans will be on hand Sunday, it won't be like that most likely.
Barring another Jets-like game from Allen, which I don't see, the Bills should slug this one out. The Jags held the Chiefs to 17 in an earlier 17-9 loss, and they might keep the Bills under 30. Let's say Bills 27-17.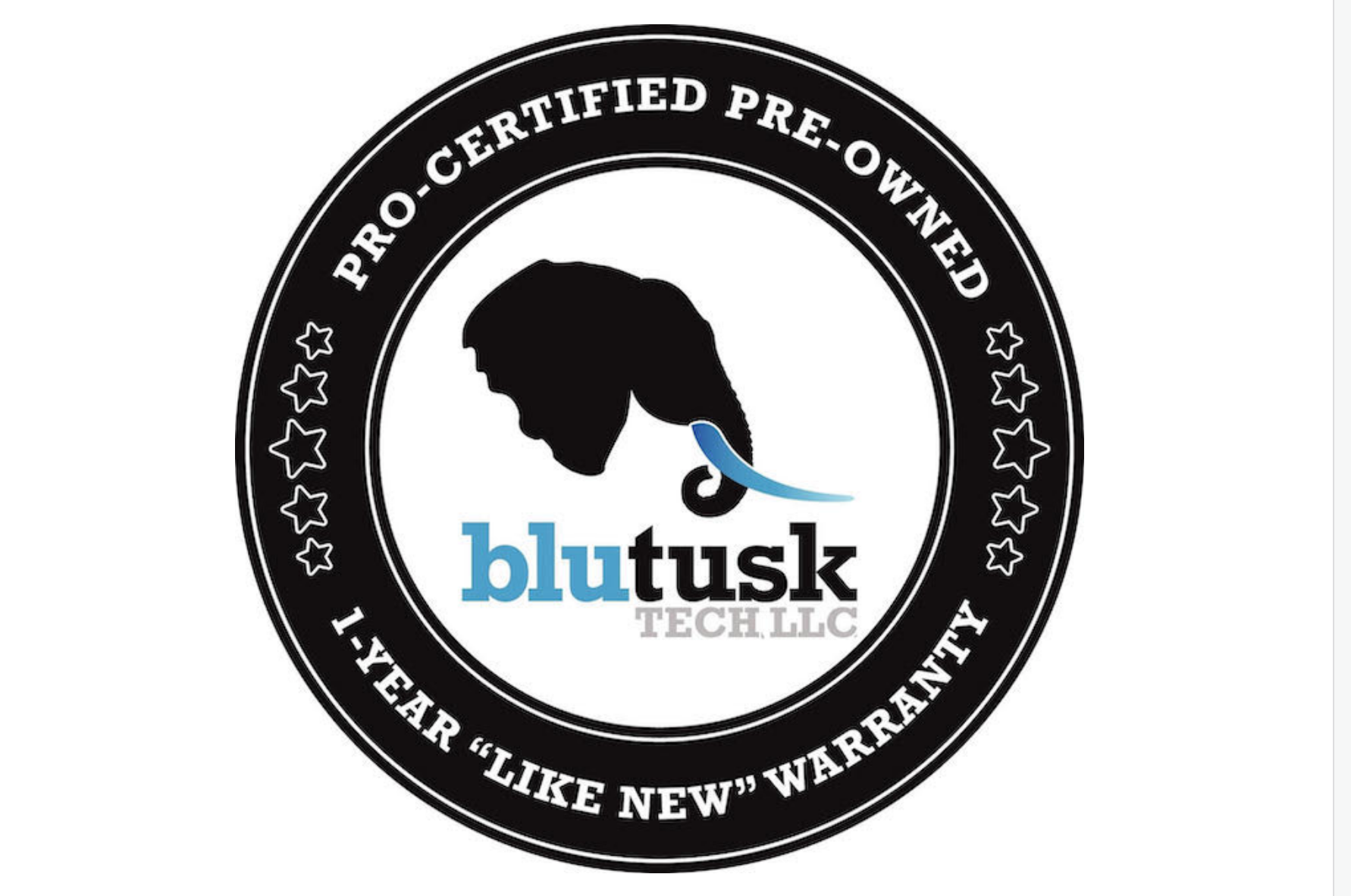 Another shoutout to BluTusk Tech, in Orchard Park, all your computer needs and some great sales underway, and GlobalVendingGroup of Buffalo. Their book vending program is helping the literacy of young kids all over the world.
Thanks for watching… see ya Monday.

Editor's babble: Welcome Atwal Eye Care! We are grateful for Ed Kilgore's contributions to our blog. You can also find Ed on Xwitter @Kilgore2Ed.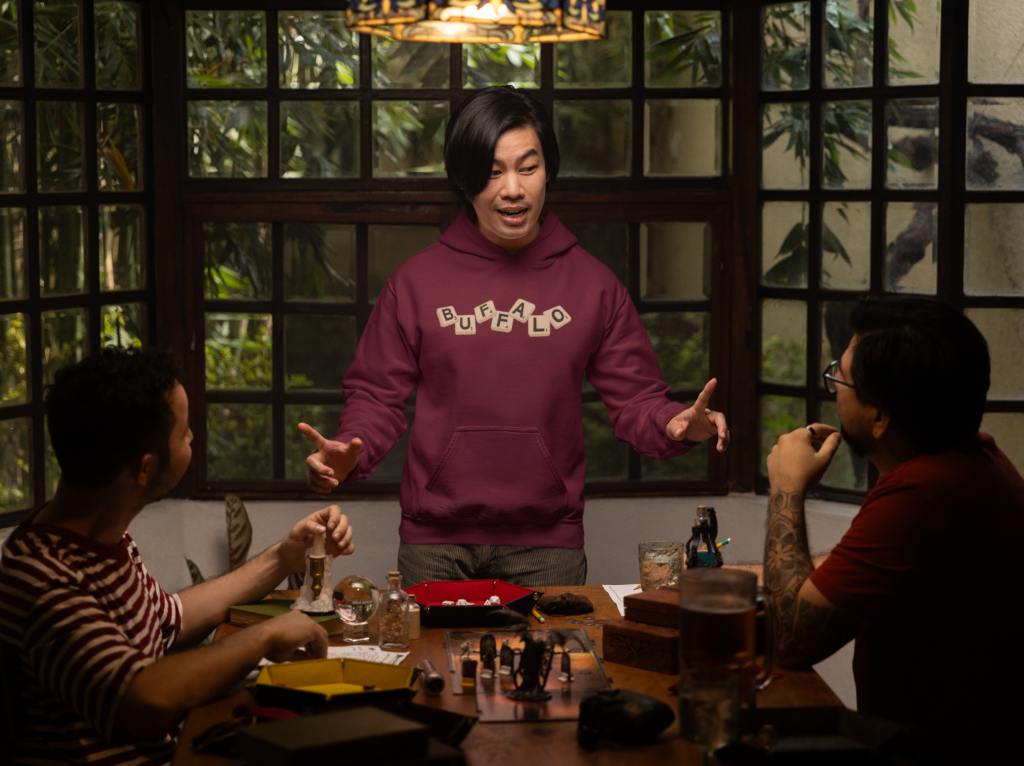 BuffaloFAMbase.com is sponsored by 26 Shirts
Every Monday, we launch a new two-week campaign of a limited edition t-shirt design. Every shirt purchase results in a donation to a local family in need. After the campaign ends, the shirt is retired. A new design is released, and a new family benefits from your fandom!