As I See It
The Bills four TD win over the previously unstoppable Miami Dolphins was due to many factors:  Josh Allen's perfect QB rating day, Stefon Diggs eye popping production, a stout O-line and more.
But for this game, it's the defense that surprised more than a few NFL "experts" across the nation.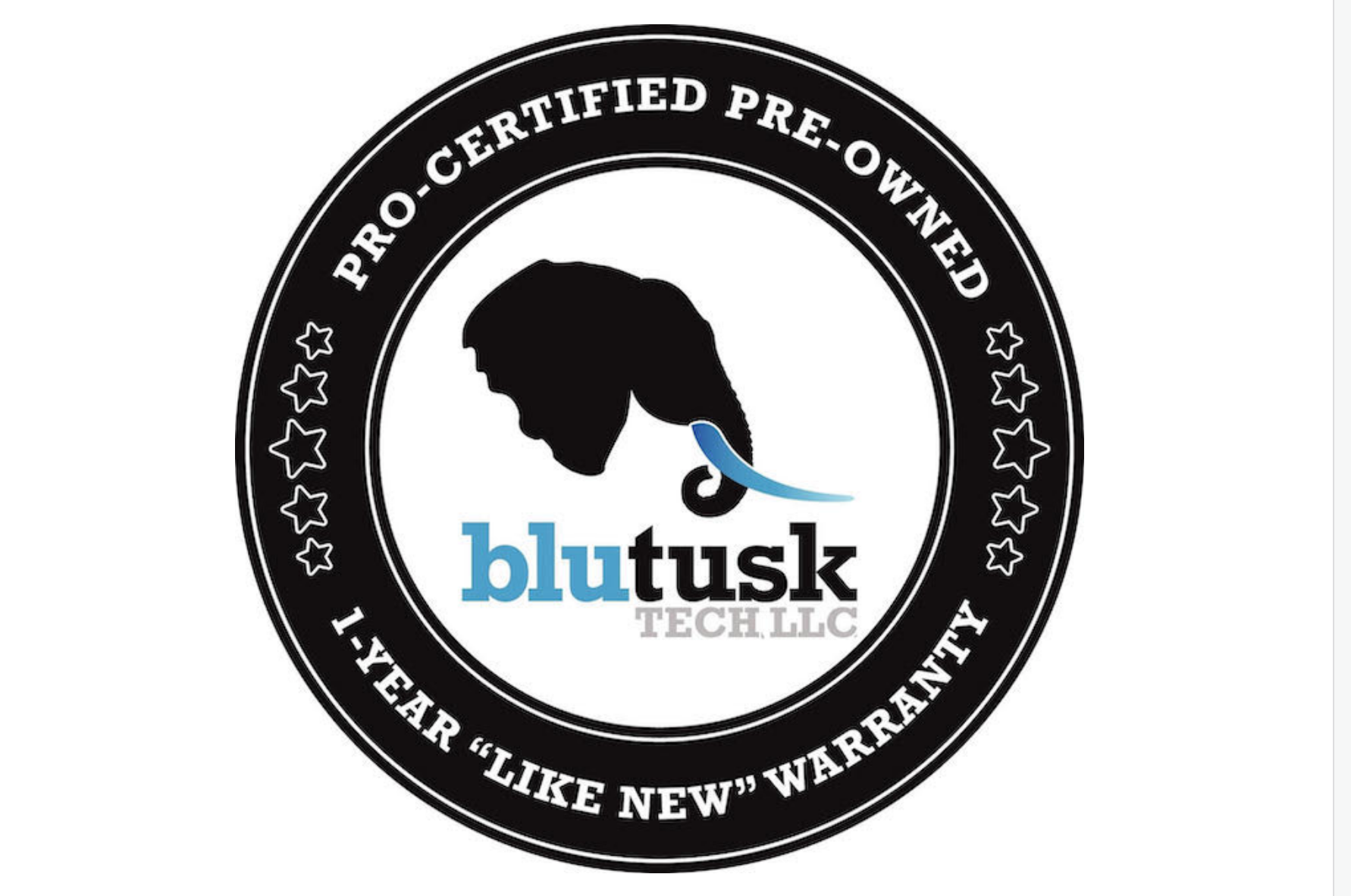 Right here I'd like to recognize my sponsors:  BluTusk Tech in Orchard Park.  All your computer needs, used or new, they can do it all reasonably.
And GlobalVendingGroup of Buffalo. Their world wide vending program is providing young people a better chance at literacy.

I can't remember a time in over 40 years covering the Bills when an opponent came into a game coming off such an astonishing performance.  Yeh, Tom Brady's Patriots had some great offenses, but the Miami Dolphins were supposedly revolutionizing the way offense is played in the NFL, coming off a 70 spot hammered into the Denver Broncos.
Even though the Bills had bounced back from the early stumble against the Jets with impressive showings against the Raiders and Commanders, it seems nobody had even noticed. The speedy Dolphins were the media's shiny new toy, and in my unofficial poll more than half the predictions were for the Fins to roll in Orchard Park.
The Bills were well aware of the slight: they've been getting used to it after the Bengals playoff loss and opening clinker in New Jersey. But deep down, they knew they were more than capable of responding to this challenge.
Fear is a powerful motivator for all athletes. Fear of being embarrassed on a national scale. The Dolphins certainly had Buffalo's attention, averaging over 43 points a game and 500 plus yards a game in a 3-0 start.
Mike McDaniel, once a Denver Broncos intern, had the speed he needed to stretch defenses all over the field and the QB to run it. Say what you want about Tua Tagovailoa, the lefty can throw the football with tremendous accuracy. No, he doesn't have Allen's cannon, but with quick releases to guys named Hill, Waddle, Mostert, Achane and others, it's almost impossible to defend.
Almost, I say, except for one thing:
Bills HC Sean McDermott is now focusing on the Bills D, and what a way to prove to some doubters that you made the right call.
My opinion only here, but I still believe McDermott wanted to do this sooner, but how do you fire a competent DC like Leslie Frazier? He's a helluva coordinator and a former NFL Head Coach. His Bill defenses were always up there among the leaders.
Maybe it was the :13 second fiasco at KC, or maybe that was the proverbial final straw, but the fact Frazier suddenly decided to "take a year off" didn't ring true. He and McDermott had enough mutual respect to make his departure seem like a shared understanding, but McDermott had another vision for his D. He wanted a D that could grow into something special against great offenses come playoff time.
His scheme for Miami was brilliant, even though it didn't look promising when the Fins put together impressive long TD drives on their first two possessions.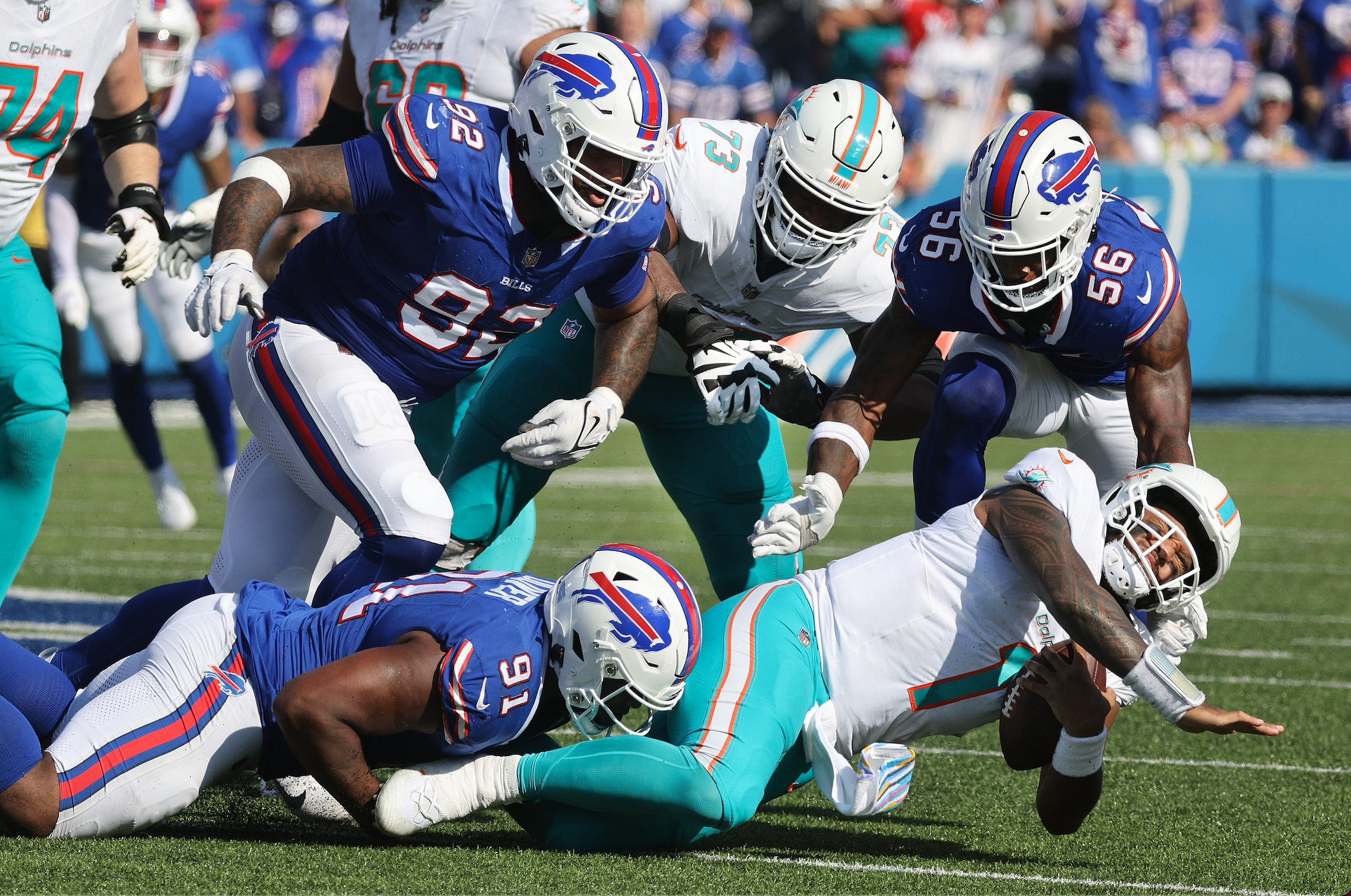 After that?  One TD the entire rest of the game.
Talent helps, obviously. The Bills rotating D line was bringing pressure on Tagovailoa, but the quick release was nullifying the design early. The Bills simply couldn't replicate that speed in practice, and it took time to adjust.
McDermott's plan was to take away Tua's first read, and it began working beautifully as the Bills started increasing their lead. Tua began holding the ball longer, and he began making mistakes. Four sacks, 9 hits, an INT and a fumble. Yes, the Fins did pick up just under 400 yards, but scored only 6 points the final 3 quarters.
Hat's off BIG TIME to Sean McDermott.
Unfortunately, the game wasn't without a cost.  CB Tre White, just rounding into previous form after a torn ACL, ruptured an Achilles tendon and is done for the year. We may be seeing former 1st round pick Kaiir Elam sooner than later.
This was what we call complimentary football. The offense put pressure on the Dolphins to keep pace, and eventually they all but abandoned a very explosive running game. A beautiful thing if you're a Bills fan.
Josh Allen should be a top candidate for MVP after this performance, his third straight gem.  21-25 for 320 yards, 4 TD's passing and one rushing with no INTs.  That's a QB rating that's a PERFECT 158.3.
I'm still convinced the Jets game was a positive for Allen, who admittedly was too jacked up for the much ballyhooed opener against Aaron Rodgers and the Jets. Since then, following OC Ken Dorsey's outstanding game plan, Allen has been unbelievable.
He's still taking chances. He's not going into a conservative shell by any means, but he's now judicious with the runs, and knowing when it's time NOT to extend a play but take a sack or throw it away. This Allen is almost impossible to defend.
And Diggs?  Maybe his mysterious "issue" with Allen and/or the coaching staff in the off season brought about the desired effect. Just when you think he can't get better, he grabs six balls for 120 yards with 3 TD's – and makes the play of the year by breaking tackles on a 55 yard TD catch and run that broke the game open.
Next up the London trip most NFL players don't appreciate, but while the Jacksonville Jags are already there, the Bills will have the long trip and a good test against a team many think will be an AFC threat.
Long way to go, and some tough stretches ahead, but this Bills team may – MAY – be the best one of the McDermott-Allen era.
Again my thanks to sponsors BluTusk Tech in Orchard Park, where all your computer needs are met with a smile, and GlobalVendingGroup of Buffalo. Their vending program to increase literacy all over the world is having spectacular results.
See ya soon.
Editor's babble: We are blessed to have Ed Kilgore as a contributor to our blog. You can also find Ed on Xwitter @Kilgore2Ed.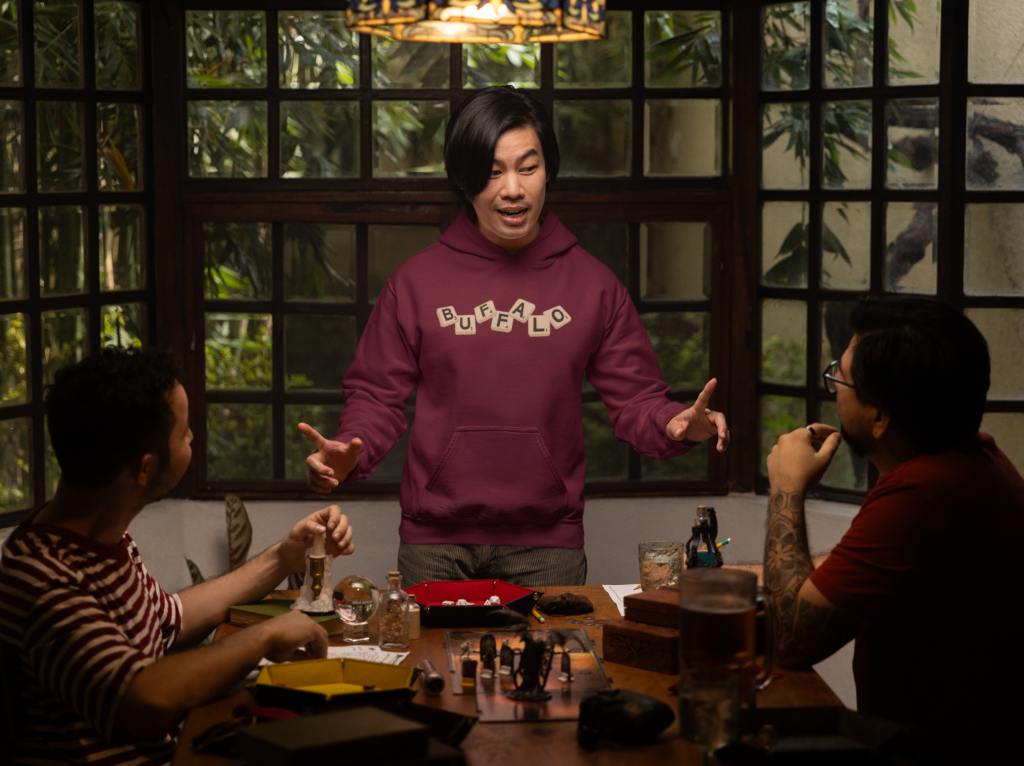 BuffaloFAMbase.com is sponsored by 26 Shirts
Every Monday, we launch a new two-week campaign of a limited edition t-shirt design. Every shirt purchase results in a donation to a local family in need. After the campaign ends, the shirt is retired. A new design is released, and a new family benefits from your fandom!