It's not just 'Dollies' week. It's the meeting of the minds between two Irishmen. One is the latest 'darling' in the NFL and the other keeps being ignored for Coach of the Year. These days Mike McDaniel is the toast of the town in the NFL. Even Sean McDermott in his most solicitous remarks this week referred to McDaniel's offense as "revolutionary".
One thing we do know about McDermott is he loves to lay out the blarney about opposing head coaches each week. They all do it. But McDermott's blarney usually has layers to it, which are fun to explore. He sometimes reveals a thing or two about what lurks behind those steely blue eyes.
You don't rise to the level of head coach in the NFL if you're a dum dum (although Rex Ryan might meet this criteria). Dolphins head coach Mike McDaniel is without question a highly intelligent man who brings his genius to the Miami Dolphins by creating an offense that has taken the NFL by storm.
The football world is slobbering all over the 'burst movement' offense (H/T Xwitter's @GregTompsett) McDaniel employs. But he also has the right pieces in place to pull off his innovative scheme.
If I were to describe this Dolphins team in one word, like others have stated, it would be 'fast'. Coach McDaniel also designed a scheme that fits Tua Tagovailoa like a glove. They were obviously firing on all cylinders last Sunday against the Denver Broncos racking up 70 points.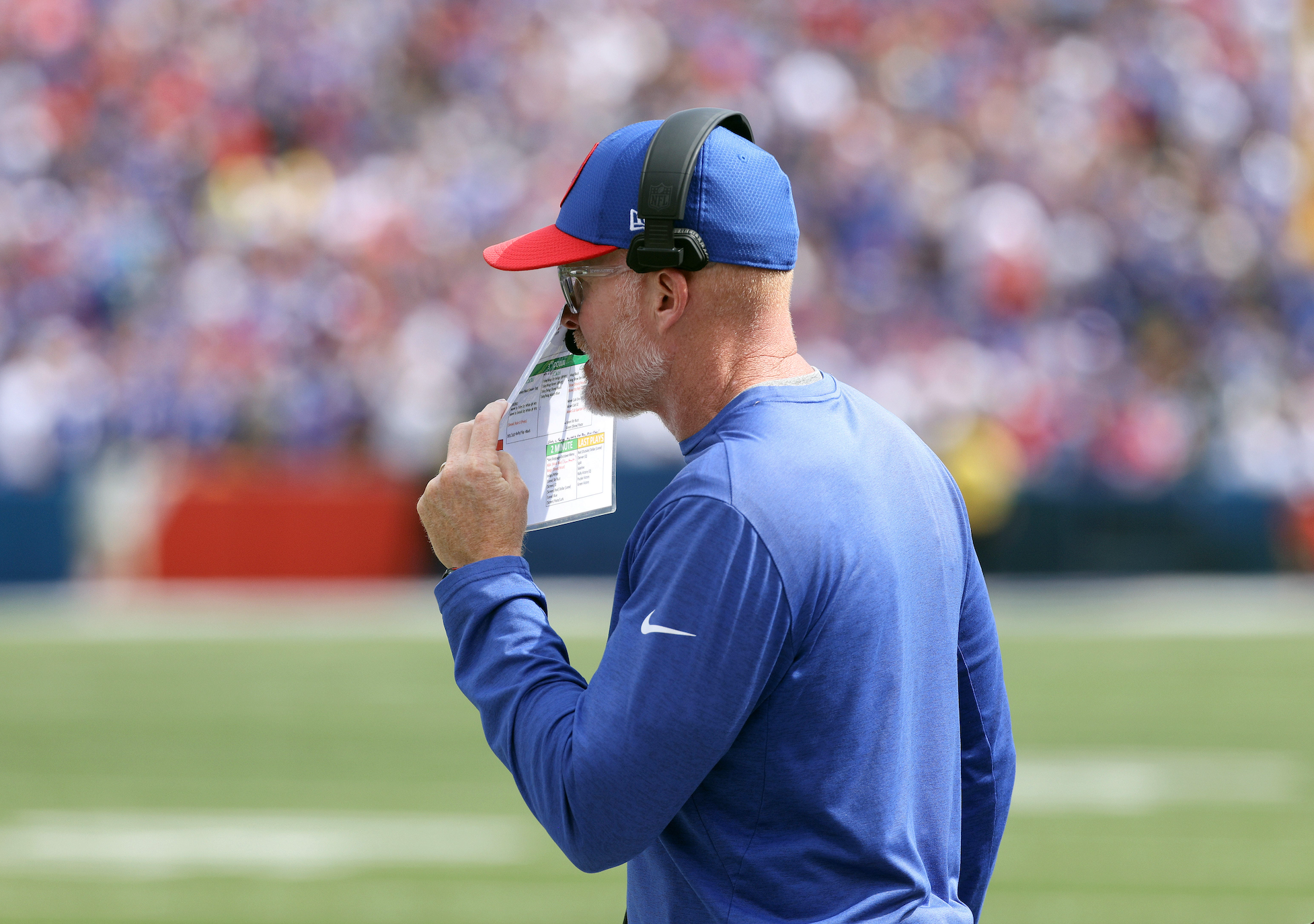 And yet, I cannot get past the feeling Sean McDermott is quietly getting ready to drop a napalm bomb on the vaunted Dolphins offense at Orchard Park on Sunday. They say McDermott is aggressive and disguises coverages well. Something tells me Sean has been scheming up a big surprise for a Miami Dolphins team that is no doubt rolling into Western New York with their heads blown up by mountains of media hype that came after they demolished a clearly demoralized Denver Broncos team.
Spare me the analytics about this match up. McDaniel and McDermott are going to be calling plays for their respective teams. This will be an epic matchup between two very different head coaches. However, the players must execute the plan to perfection or it could get ugly for either side.
With safety Jordan Poyer being out for the game with a sore knee, there's reason to be concerned Buffalo will not be able to play fast enough to catch wide receivers Tyreek Hill and Jaylen Waddle. Micah Hyde was also on the injury list earlier in the week as well.
Obviously the defense for the Buffalo Bills must be prepared for different looks by Miami's offense. They cannot get caught out of position or the Dolphins offense will eat them alive. And oh by the way, their running game isn't too shabby.
Tempers will flare in this game.
The team who creates and scores off turnovers will likely win the game. Being opportunistic is Sean McDermott's basic philosophy, so I expect to see some unconventional formations. McDermott and Ken Dorsey are both charged with identifying vulnerabilities Buffalo can capitalize on to keep up with Miami's high-flying team. As a fan, I respect the Dolphins but do not fear them. The Dolphins will have to rip the AFC East title out of the Bills' cold dead hands.
Underestimate Sean McDermott at your peril.
Editor's babble: I rarely make predictions, but I do believe the Bills can win this game against the Dolphins on Sunday at Orchard Park as long as they win the turnover battle and can run the ball effectively. It's all on the players now. You can also find me blabbering on Xwitter @RobynMundyWYO.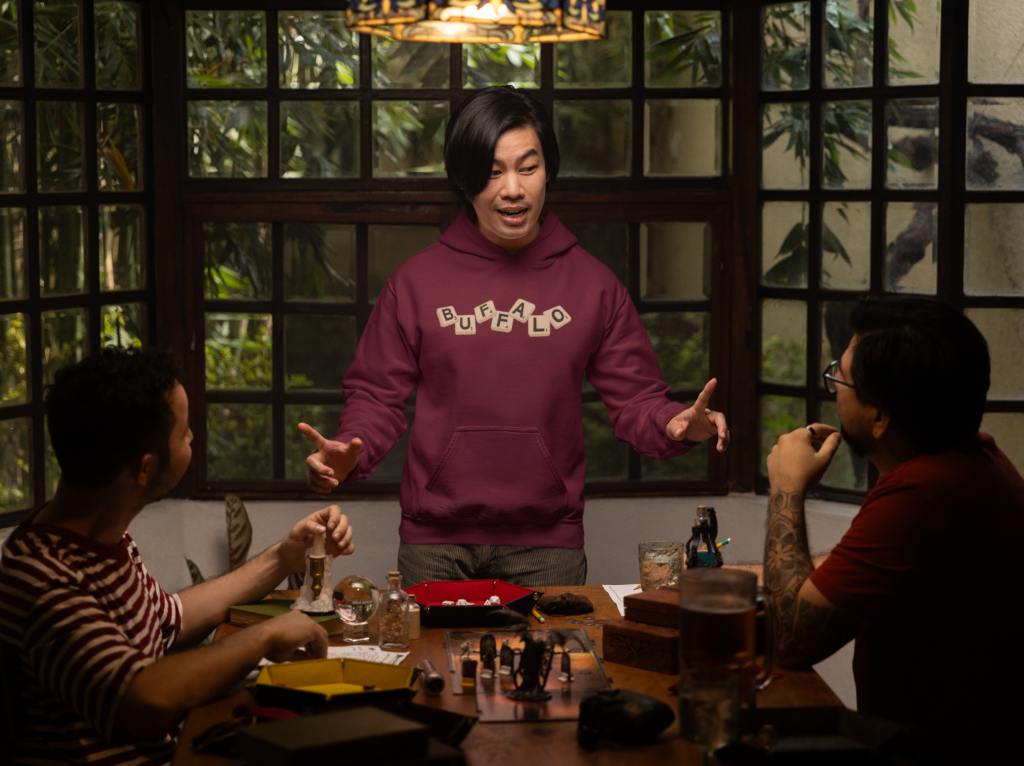 BuffaloFAMbase.com is sponsored by 26 Shirts
Every Monday, we launch a new two-week campaign of a limited edition t-shirt design. Every shirt purchase results in a donation to a local family in need. After the campaign ends, the shirt is retired. A new design is released, and a new family benefits from your fandom!