As I See It
Josh Allen is now on record saying he has turned down Peyton Manning's offer from Netflix to be a part of their highly successful "Quarterbacks" series.  He says he might do it sometime, but thinks it's a bit "invasive".
Some thoughts on that but I'd like to mention a couple sponsors.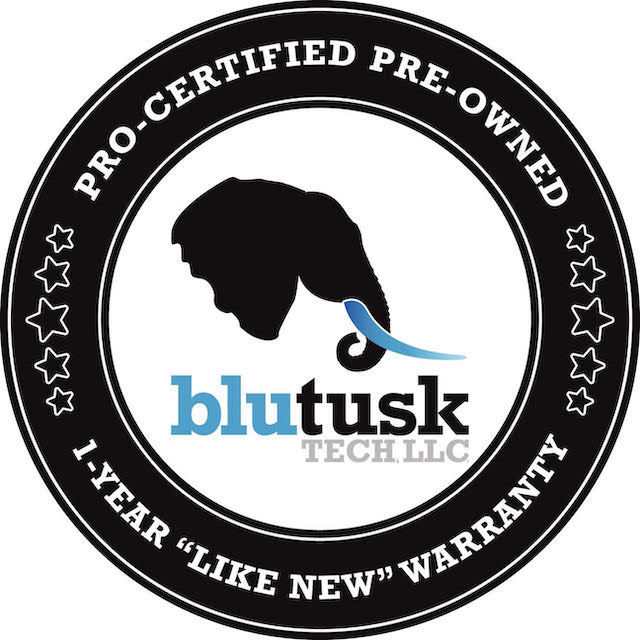 BluTusk Tech in Orchard Park – great back to school deals on used and new computers.
McKinley Wine and Spirits in Hamburg – great selection and prices.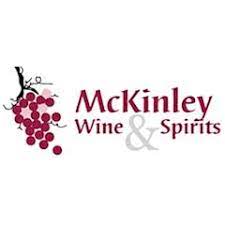 And GlobalVendingGroup of Buffalo, with a world wide book supply network to help child literacy.

As for the Netflix series, good call Josh. If you win a Super Bowl or two like Patrick Mahomes, your jokes are funnier and your off the field life is more interesting.
But is it worth it? Ask Aaron Rodgers and the Jets about being all but forced to be a part of HBO/NFL Hard Knocks series during training camp. They all thought it was terribly disruptive.
So FINALLY, we can put the up/down 2022 season behind us, as the Bills open the NFL's regular season on Monday Night Football against the Jets at Metlife Stadium on September 11th.
Jets fans are convinced the Bills AFC East strangle hold is over, and they do have reason to be hopeful.
The Jets, who beat the Bills at Metlife Stadium 20-17 last November, did it with great defense and a ho-hum offense.
But Monday night will be quite different.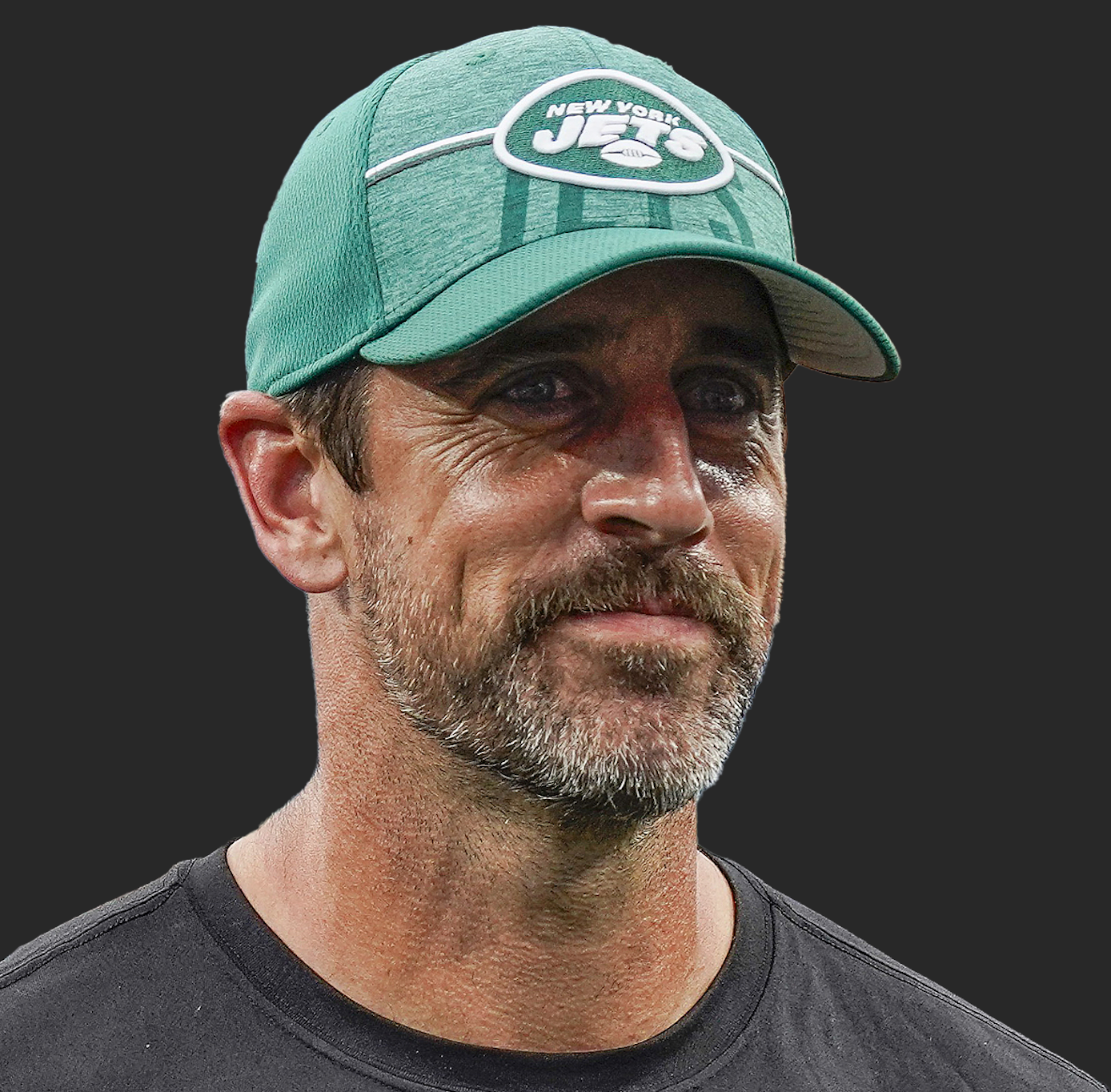 That D is still there, but now the ho and hum are gone in the offense with the arrival of future Hall of Fame QB Aaron Rodgers. Yes, he'll be 40 this December, but who's counting?
After a couple years of dominating play in the regular season only to come up short in the playoffs, the national media is jumping ship on the Buffalo Bills. Vegas still likes the Bills a lot – they're 2 ½ point favorites over the Jets on Monday Night Football – but the Chiefs, Bengals, Eagles are now the Super Bowl darlings.
It's an honest question to ask, but how is Allen handling a lot of adverse criticism now after a 13-3 season ended with an embarrassing 27-10 home playoff loss to the Bengals?
Now, after some close but no cigar seasons, I sense a bit of panic creeping into Bills fans' psyche.  "Our window is closed!"  We'll never get that :13 meltdown back.
Do Allen and the Bills know about this? Of course they do, and many of them probably feel a bit of pressure they're not comfortable with.
This offseason didn't help, as Stefon Diggs went silent, not bothering to clear up rumors and speculation he was unhappy in Buffalo etc.
My own feeling is that Allen did the right thing by not contacting Diggs to "clear the air". Allen didn't feel his air needed clearing, and he knew eventually they'd have no choice but to work things out, and in my mind they have.
For now.
Diggs, always an emotional athlete, eventually reported to mandatory training camp and "sort of" cleared the air. The "I'm concerned" comment from HC Sean McDermott was sincere at the time I believe. The damage was done though, at least for the national media, which still brings up Allen-Diggs as "a thing".
Just when I think it's over, controversial talk show host Jason Whitlock, who misreported the initial Diggs speculation, dug an even deeper hole imo.
He said on his Fearless podcast  with "unnamed sources" of course, that Diggs thinks Allen isn't "dedicated enough", and doesn't have a total commitment to the game. Whitlock hasn't been alone.
Good old social media, where everybody's an expert. They're after Allen's supposed girlfriend Hailee Steinfeld, suggesting she was a distraction? Really??
So Allen is supposed to hibernate in the offseason? Avoid public appearances?
Allen is unbelievably patient with fans of all kinds, and those who know him insist it's all genuine. If he's dating a movie star, let her hold the Lombardi Trophy some day!
It's called balance. You've gotta have it. Ignore the noise. And there is noise.
And it's getting worse.  Players don't read or listen to most this stuff, but they ALL hear about it from well meaning family and friends. Working closely with Jim Kelly for nine years hosting his show on Ch2, I guarantee he heard it all but didn't take it to heart.
Thurman Thomas would take it a step further, by recording negative rants from WGR55 talk show hosts and then playing them in front of the targeted player after practice.  Thurman used it as motivation.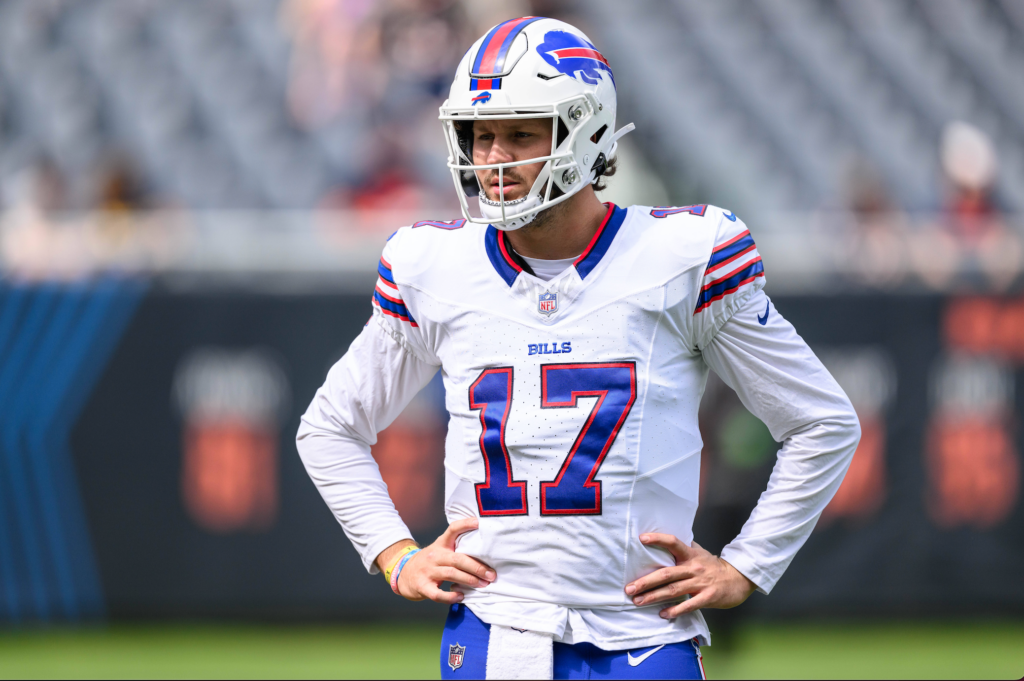 I don't know Allen at all, but I think he cares about what people think to a certain extent, and I like that about him. But he's not afraid to throw it back at times.
Where does the time go? Allen, who's now heading into his 6th season with the Bills, just turned 27 in May. He may have 8-10 good years left, but who knows?
His star was never brighter than it was when he lost the infamous Division playoff game to the Chiefs at Arrowhead in KC  40-34 in Overtime in 2021. Allen slugged it out toe to toe with Mahomes, after besting Mahomes 38-20 in the regular season at Arrowhead Stadium.  Allen has beaten Mahomes and the Chiefs TWICE at Arrowhead, but that was in the regular season.
Dec 10th, just remember, is their next scheduled meeting. It's at Arrowhead of course. I'm not a conspiracy theorist, but man oh man….
Now it's no more talk, but action on the field.  Monday Night games on the road haven't always been good to the Bills.  Even the Super Bowl teams of the early 90's were ambushed a couple times in KC and Pittsburgh as I recall.
A loss isn't the end of the season: it's the opener. Remember a few years ago the Bills blanked the Patriots 31-0 in the opener at then Ralph Wilson Stadium, and in the final game of the regular season, the Pats beat the Bills by that exact score in Foxboro, and went on to win a Super Bowl.
Let's sit back and see what happens!
Again thanks to sponsors BluTusk Tech in Orchard Park – great back to school deals on new/used computers.
Also McKinley Wine and Spirits at McKinley Mall – great selection and prices.
Finally GlobalVendingGroup of Buffalo, supplying books to children all over the world with a great literacy program.  
Editor's babble: Love Gramps Kilgore for bringing us all back down to earth. The hype for this MNF opener is already off the charts. I'm steering clear until game time. We're grateful for Ed Kilgore's contributions to our blog. You can also find Ed on Xwitter @Kilgore2Ed.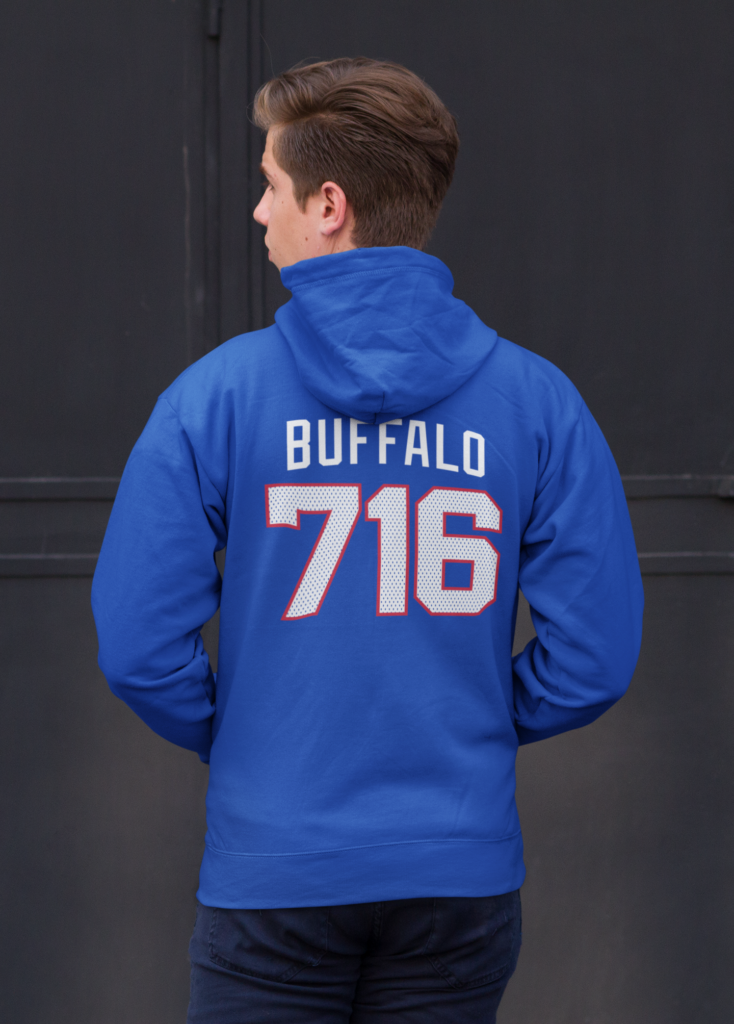 BuffaloFAMbase.com is sponsored by 26 Shirts
Every Monday, we launch a new two-week campaign of a limited edition t-shirt design. Every shirt purchase results in a donation to a local family in need. After the campaign ends, the shirt is retired. A new design is released, and a new family benefits from your fandom!