As I See It
Yes, a year can make a big difference, both in reality and perception. This time last year, most the national media put the bullseye squarely on the Bills as prohibitive Super Bowl favorites. They looked like winners even in defeat by pushing the Chiefs to pull off a miracle at Arrowhead Stadium in the greatest NFL game ever played, and Josh Allen now was on the same pedestal as Patrick Mahomes.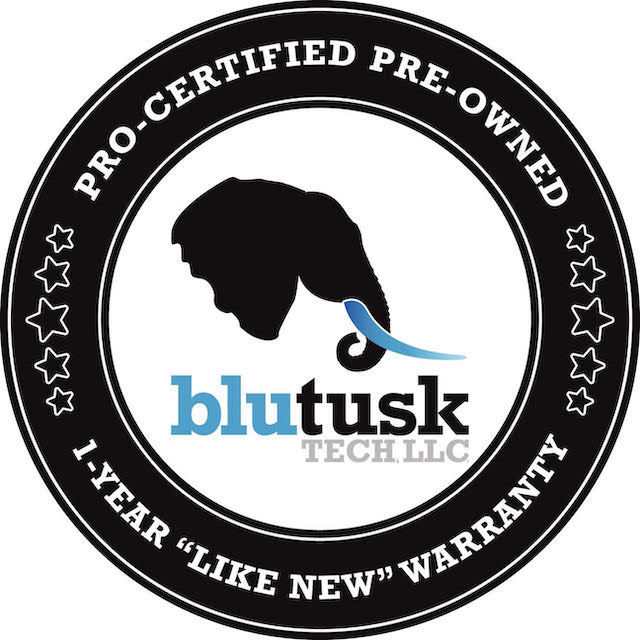 So what happened?  First, a thank you to sponsors BluTusk Tech in Orchard Park….need a used or new computer?  Great back to school deals.  McKinley Wine and Spirits at McKinley Mall has a great selection….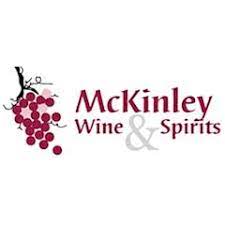 And GlobalVendingGroup of Buffalo is providing vending book machines all over the world to help all kids be literate.

As we were saying… 2021  was great.
But the 2022 season didn't go as expected, for many reasons beyond the Bills' control. Despite the now well documented injuries and distractions, the Bills were 13-3 and dominant.
However, when the Bills were rudely rocked by the Bengals in a Divisional Playoff game on their own field and in their own elements, the sense of inevitability disappeared.  They had weaknesses.  Allen and Diggs were at odds. They parted ways with a highly respected Defensive Coordinator, and the perception was the Super Bowl window was closing.
But is that really the case?
Because of the incredible loyalty and sheer number of Bills Mafia all over the globe, the glib gabbers like Colin Cowherd, Stephen A. Smith and Nick Wright among others found that fomenting the faithful with negative naybobbing was great for business.
It's all about the clicks baby, whether it's Twitter or X'ng or podcasting or blogging.
So the Bills finished a somewhat dull preseason 2-1 with an encouraging 24-21 win over Da Bears, and despite the negativity, Vegas still believes.  The Bills are commanding surprising respect by remaining 1 ½ to two point favorites for their Monday Night opener vs the Jets at Met Life Stadium on September 11th.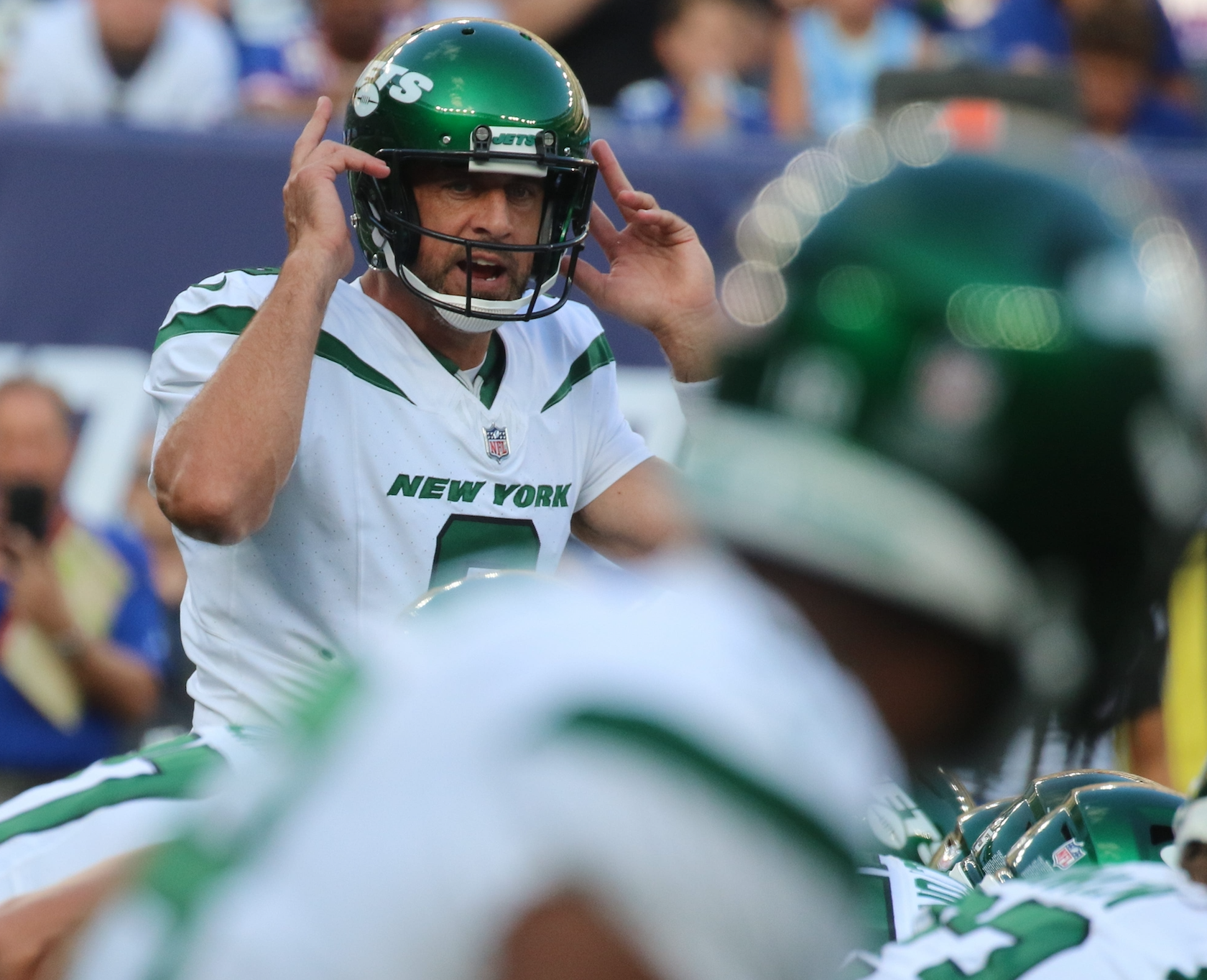 I mean, didn't the Jets just become a super power by signing future Hall of Famer Aaron Rodgers?  The Bills know all about how tough the Jets D is, but now with Rodgers too? Not to mention, a raucous Jets' Monday Night crowd will be at elevated decibel levels?
Bills fans should be concerned. Although the Jets D wasn't facing the Giants starting O-line, their pass rush looked overpowering in their preseason finale, and like Allen did in Chicago, Rodgers led the Jets to an opening TD and looked good doing it.
So what do we make of the Bills right now?
Want the good news? Or some unknowns?
My guess is Von Miller will go on the PUP list even though he's now running at full speed less than a year after ACL surgery. That means he'll miss the first 6 weeks at least, but this also ensures he'll hopefully be at full speed for a tough stretch run including the playoffs.
Other than that, the Bills D should be solid again, whether it's HC Sean McDermott calling the plays, or perhaps John Butler, the DB coach?  McDermott had Butler calling the D in Chicago, and that might not be a one-shot deal.
McDermott clearly was unhappy with Leslie Frazier despite the statistical success of the defense, or the :13 fiasco at Arrowhead, or the meltdown against the Bengals.  They parted ways in a face-saving way, but McDermott maintained he would now call the D during games and delegate more HC duties.
But, has he really been grooming Butler? We'll soon see, but Butler has a lot to work with. Finally starting safeties Micah Hyde and Jordan Poyer are together again, and Taylor Rapp is an experienced addition.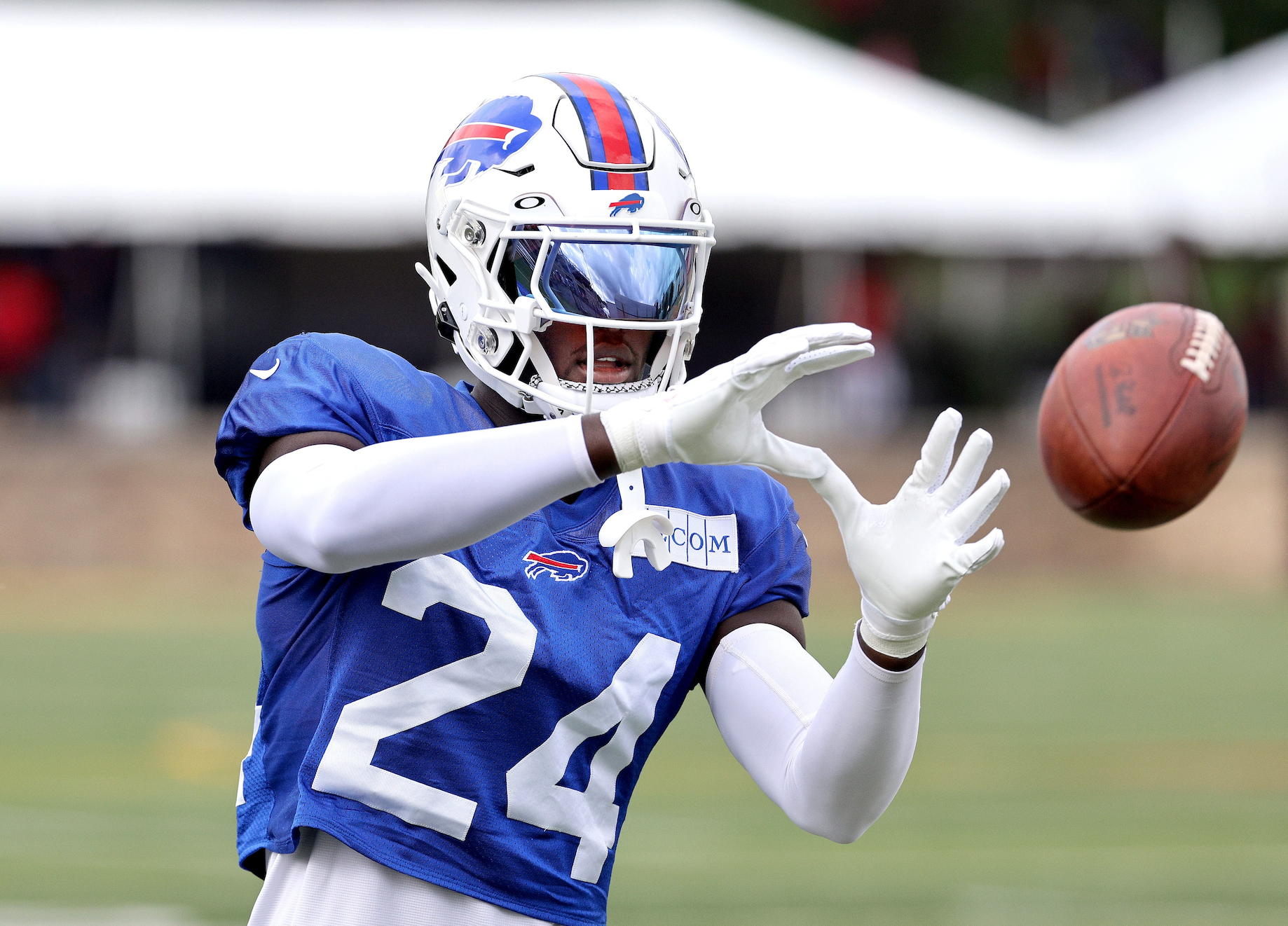 It's a bit of a surprise that second year cornerback Kaiir Elam couldn't win the starting slot opposite Tre White, but it's far too soon to call Elam a bust.  The fact Christian Benford, a sixth round selection a year ago, is the starter, is a testament to the Bills scouting staff.  Steady Dane Jackson has also been solid and will see plenty of playing time.
Matt Milano is etched in stone at strong side  LB, but it's the MLB spot that really puzzles me with Tremaine Edmunds now in Chicago. Tyrel Dodson is in there for now, until Terrel Bernard returns from a lingering hamstring injury.
There's a drop off here, but how much is the question.
Boogie Basham and AJ Epenesa were solid in brief preseason play, and DT Ed Oliver was explosive. But the pass rush still left something to be desired without Miller. Hard to say what impact the acquisition of OLB Leonard Floyd will be, but he should help until Miller returns.
So the defense should be solid again with the blend of veterans, but it's a bigger question mark right now than at this time a year ago.
Offensively? The Bills should be more explosive than ever. First and foremost, Josh Allen is fully (it appears) recovered from his elbow injury. He's been sharp in brief preseason appearances. I'm a bit surprised there was some criticism of McDermott's decision to play him at Chicago, but it was the right call. Since the opener is still more than a week away, he needed to see some game speed action. Sure, there's a risk, but the upside is not pushing him into the Jets opener with no live action in 3 weeks. Not only that, McD's focus on cutting down dumb penalties worked, with the Bills having NO pre snap penalties whatsoever.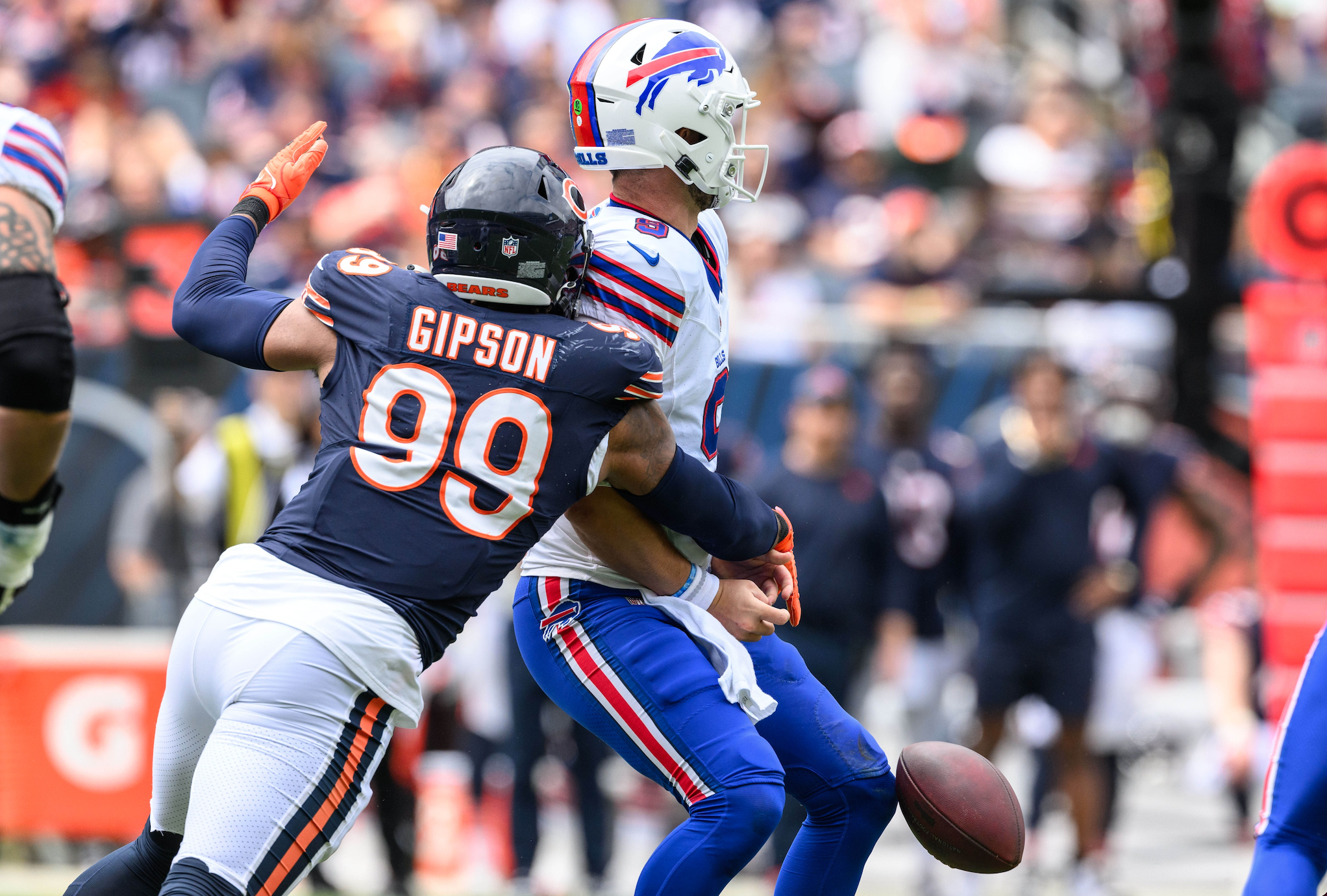 Kyle Allen was both up and down playing most the game in Chicago with Matt Barkley nursing a sore elbow, but his pluses outweigh the minuses. The Bills will probably sign another QB soon, and kudos for at least discussing Trey Lance as a possibility.
First round pick, TE Dalton Kincaid, should have an immediate impact both in the slot or at TE in 12 personnel groups with TE Dawson Knox.  He's undeniably good.
Stefon Diggs has been a hurricane force in practice, and for now anyway, fully on board with OC Ken Dorsey's vision. Gabe Davis? Still not totally certain he'll be at 2021 form after a so-so outing in Chicago, but newcomer Trent Sherfield will see plenty of targets and will push Davis.
Deonte Harty is going to be the fast spark plug, taking a bit of Isiah McKenzie's role, and he's a sure handed punt and kickoff return threat.
Too bad that Khalil Shakir is nursing a rib injury, but he's eventually – I predict – the main slot guy along with Kincaid. Fifth round pick Justin Shorter showed flashes in preseason, and at 6-4, 225 he's the only big receiver the Bills have.
The Oline should be improved, if nothing else because rookie second round pick O'Cyrus Torrence has earned the starting job at right guard. He's huge and he fits right in.  RT Spencer Brown is physically gifted, but not where he needs to be just yet. Connor McGovern is without question an upgrade at LG.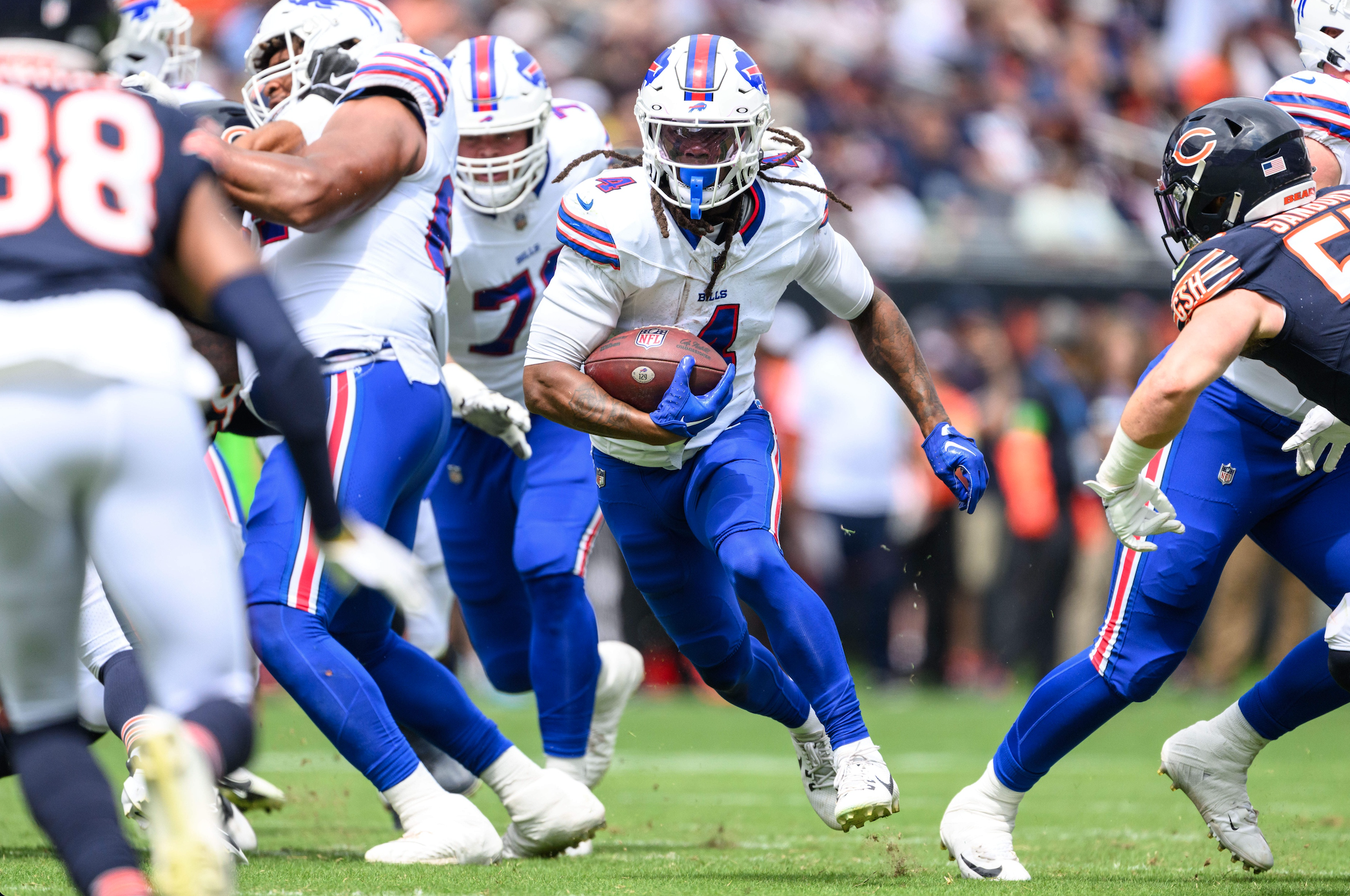 Running back seems set, with James Cook looking every bit the feature back in preseason as a runner, receiver and yes, pass blocker. Damien Harris looked good at the Bears, and Latavius Murray has had an excellent camp.
It's a shame Darrynton Evans won't make the final 53.  The former 2020  third round pick of the Titans had the best run of the entire preseason, breaking several tackles on a 35 yard TD run at Chicago.  Hopefully he'll land on the Bills' practice squad.
Special teams? Some concerns but not major concerns because there's a lot of shuffling going on. Some coverage breakdowns. Sam Martin had a punt blocked. Tyler Bass missed a makeable FG. Still, nothing to be concerned about at least yet.
Overall, I really like this Bills team, for many reasons. They've been through a lot together, and they're eyes are on the prize. They'll be able to weather adversity, unless of course Allen is out for any length of time. He's not replaceable.
I'm especially concerned about the opener. Some very good Bills teams got blasted on the road on MNF – especially KC and Pittsburgh come to mind. The Bills could well lose this one, but if that happens, it's not a harbinger of the season.
Cannot wait to get started!!
Again my thanks to GlobalVendingGroup of Buffalo, BluTusk Tech in Orchard Park and McKinley Wine and Spirits at McKinley Mall.
See ya soon.
Editor's babble: We look forward to Ed Kilgore's contributions to our blog. You can also find Ed on Xwitter @Kilgore2Ed.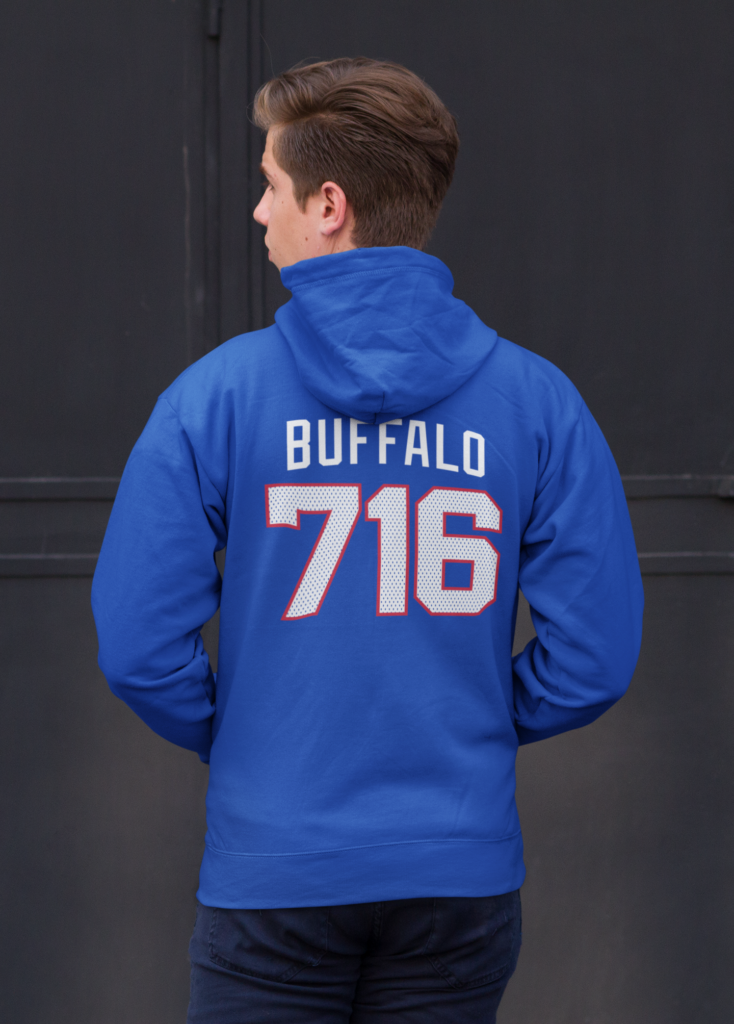 BuffaloFAMbase.com is sponsored by 26 Shirts
Every Monday, we launch a new two-week campaign of a limited edition t-shirt design. Every shirt purchase results in a donation to a local family in need. After the campaign ends, the shirt is retired. A new design is released, and a new family benefits from your fandom!