The Buffalo Bills brought new meaning to the concept of 'flag football' at Acrisure Stadium in Pittsburgh against the Steelers on Saturday evening. After being flagged 12 times in the the first half alone, the Bills could not get out their own way and suffered a 27-15 loss that was no where near as close as the score indicated.
Furthermore, this episode of spontaneous combustion was not limited to one side of the ball. There was plenty of poo to go around on offense, defense and special teams. Although I'm way past the point of placing too much importance on a preseason game, this game revealed a lack of mental discipline beyond the pale. There were so many areas of concern it would be easier to outline what isn't concerning at this point.
I'll leave the analytics folks to debate the x's and o's regarding what took place on the field of play. There's more than enough wyobabble to discuss.
Let's roll.
Offensive Line
Level of concern: High
What appeared to be an area of depth for Buffalo this season quickly vanished after OT Brandon Shell decided to retire and OT Tommy Doyle was carted off the field wearing an air cast. I mentioned my concern about Doyle last week in terms of availability. Now I'm concerned his football career may be over before it truly started. Ugh.
The starting tackles who did play were roasted at times and the entire offensive line lacked focus and mental discipline. The one bright spot along the line was rookie O'Cyrus Torrence. He appears to be settling into the RG position nicely… and that means Ryan Bates can be the swing interior lineman the Bills need to count on throughout the season.
Although typically an offensive line takes time to find their rhythm early in the season, Buffalo's 'hogmollies' on offense appeared discombobulated at times. Josh Allen was running for his life and James Cook couldn't find many holes to slip through. That stated, it's way too early to make much out of offensive line performance. I would be supportive of finding a way to sign Jason Peters. Even at 41 years old he could be a valuable asset if the numbers are right for the salary cap. Maybe he could help Spencer Brown learn more about how to play more effectively at the offensive tackle position in the NFL.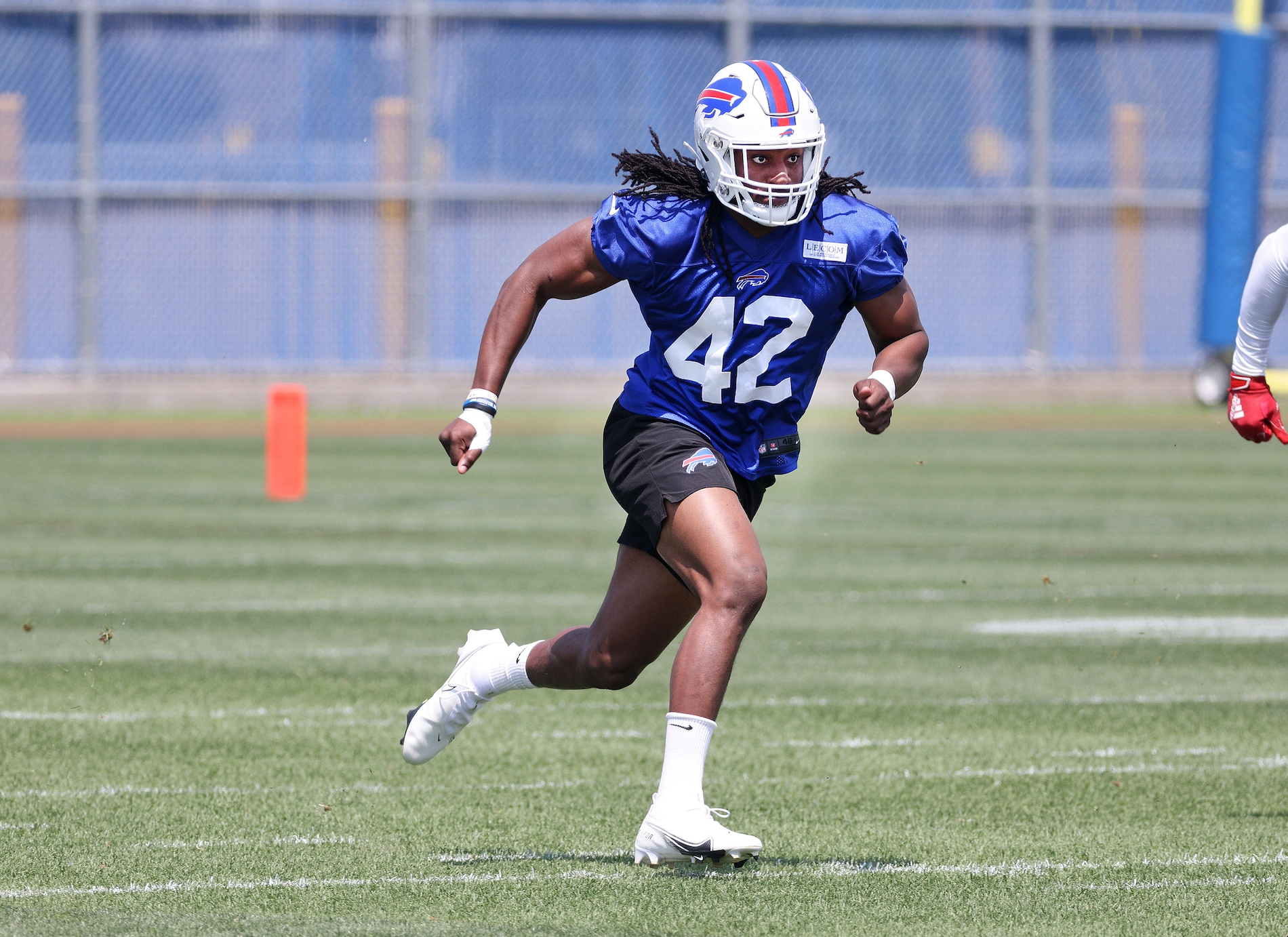 Inside Linebacker
Level of concern: Moderate
With Terrel Bernard still nursing a hammy the inside linebacker position was virtually gift wrapped for Tyrel Dodson. And yet Dodson struggled at times. A.J. Klein looked slow. To these old eyes Dorian Williams appears to be finding his way when he's on the field. I'll keep nagging about giving Micah Hyde the green dot and let Dorian develop one step at a time. Once DW becomes more acclimated to the NFL he might surprise some folks with his development.
Brandon Beane will surely be combing the cut down list at the end of the month to see if a reasonably priced upgrade at the position is available. If Buffalo is forced to go with players on the current roster they may have to switch out linebackers depending on the opponent and their game plan.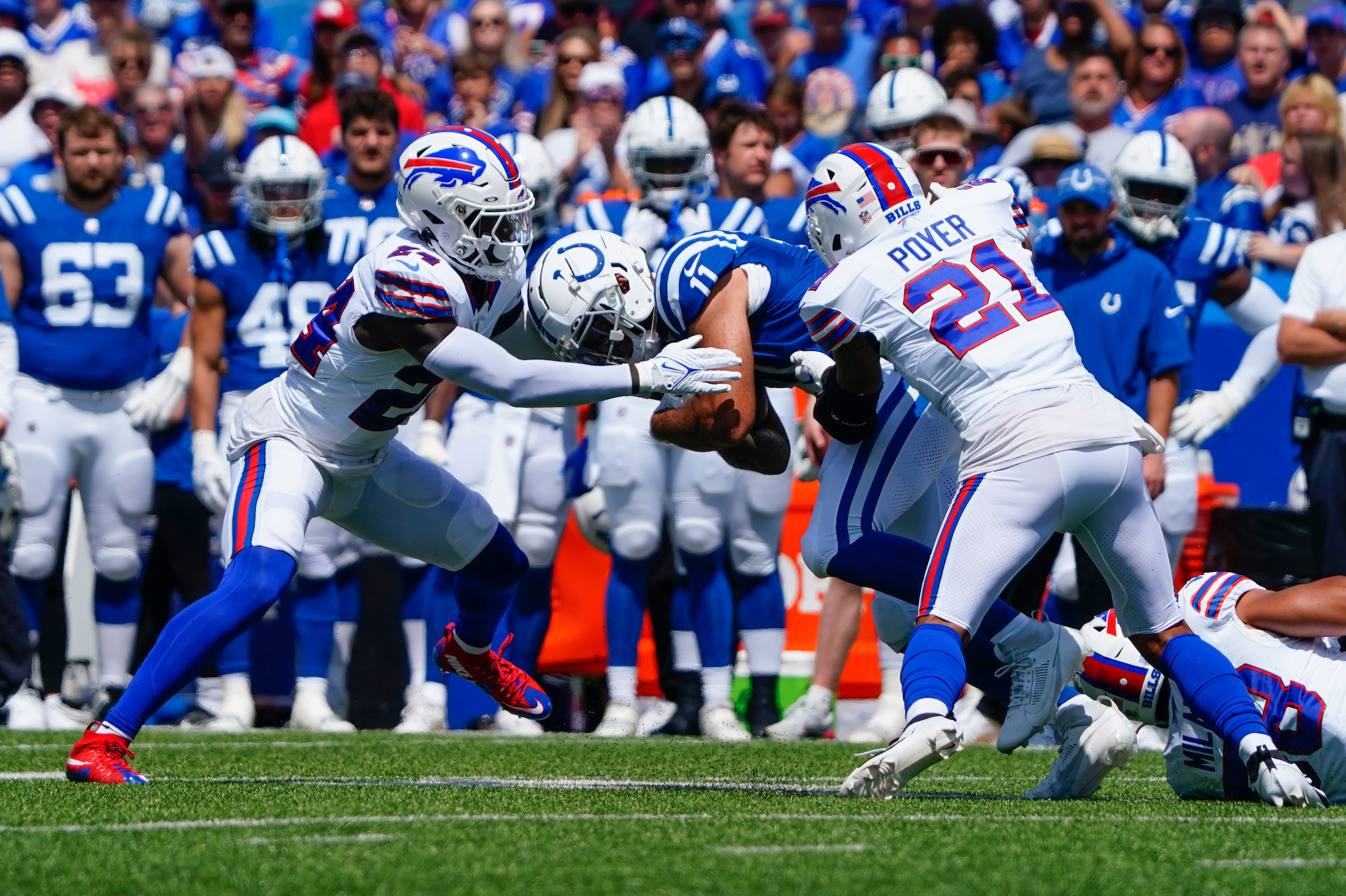 Cornerback
Level of Concern: Moderate
CB2 remains a question mark. And Kaiir Elam will probably be wearing boxing gloves at practice again. The holding calls are still dogging Elam's development. Time for some cognitive interventions in that regard IMO. Dane Jackson and Christian Benford are in the mix and Sean McDermott already said he hoped one of the three would make the decision for him. To date it hasn't happened.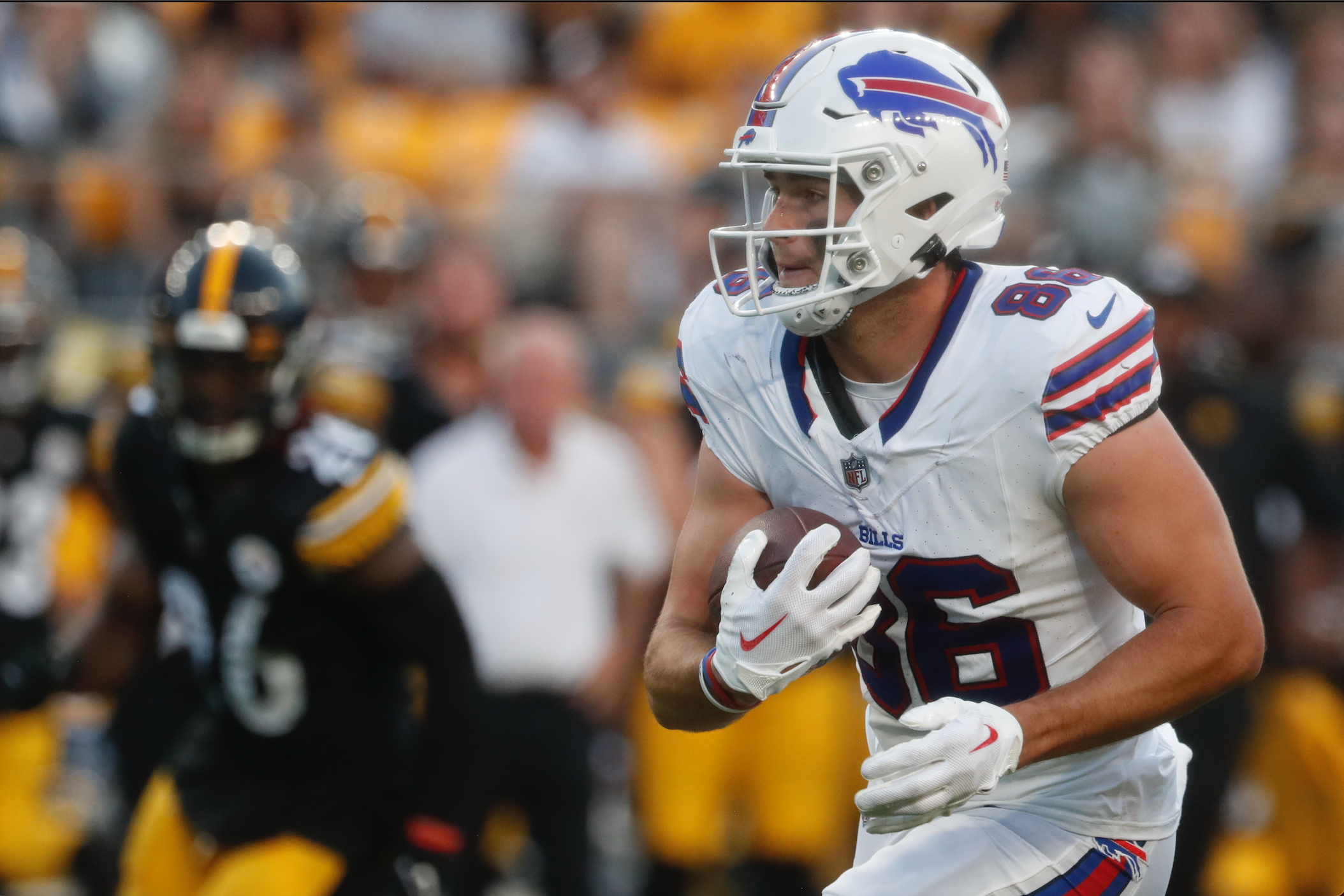 Team related issues
Level of concern: Minimal to moderate depending on specific variable.
It would be foolhardy to ignore the challenges the Buffalo Bills will face attempting to win the AFCE again this season. Certainly Buffalo will need to clean up the sloppy play, as well as scour the waiver wire on cut down day for some reinforcements at the tackle position and take a gander at any inside linebackers floating around.
And yes, as I've already nagged, put the green dot on Micah Hyde and let Dorian Williams develop at a comfortable pace. Even though the Bills played mostly like dog doo doo throughout the game there were bright spots. Dalton Kincaid looks like he could be a stud TE for Buffalo sooner than later.
At this point, I'm reluctant to read more into why there was an obvious lack of focus by the team. There's no game planning and the evaluation process can appear ugly at times.
Editor's babble: You can also find me perpetually pontificating on Xwitter @RobynMundyWYO or BlueSky @robynmundywyo@bsky.social.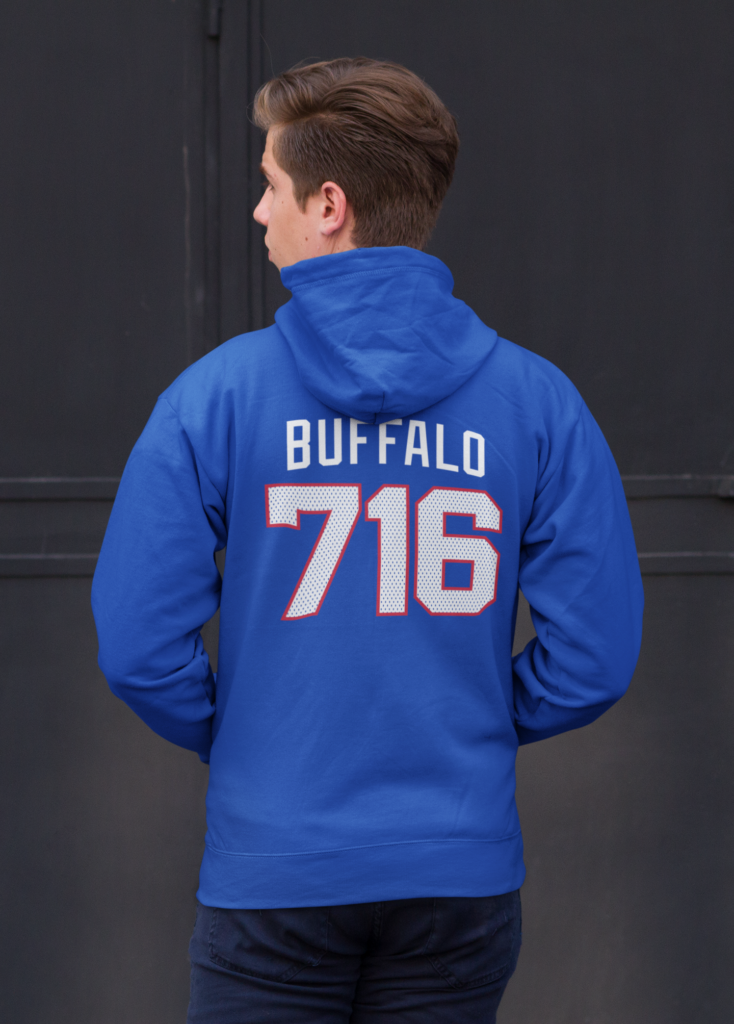 BuffaloFAMbase.com is sponsored by 26 Shirts
Every Monday, we launch a new two-week campaign of a limited edition t-shirt design. Every shirt purchase results in a donation to a local family in need. After the campaign ends, the shirt is retired. A new design is released, and a new family benefits from your fandom!