Saturday, August 12, 1 p.m. ET
Highmark Stadium, Orchard Park, NY.
Weather: 81 and strong chance of rain.
With apologies to anyone who feels compelled to bet on scrimmages, don't look for a breakdown or pick on preseason games. But this scrimmage is one of the more compelling this NFL weekend. The most Josh Allen like prospect since #17 himself, Anthony Richardson, makes his NFL debut for the Colts. The Bills counter with the much heralded TE Dalton Kincaid's premiere. With just one cutdown date, the guys fighting for spots on our 53, our practice squad, or another team in league have a little less pressure on them this week.
The list of Buffalo Bills we will not see might be a bit longer than McDermott already announced, and the starters we do see won't be out there for long. It would seem the main objectives with the ones on offense would be to give the OL a little time to get used to each other at full speed and get a better evaluation of Kyle Allen. On defense these guys have to be itching to get a few licks in and are getting used to that new DC at game speed.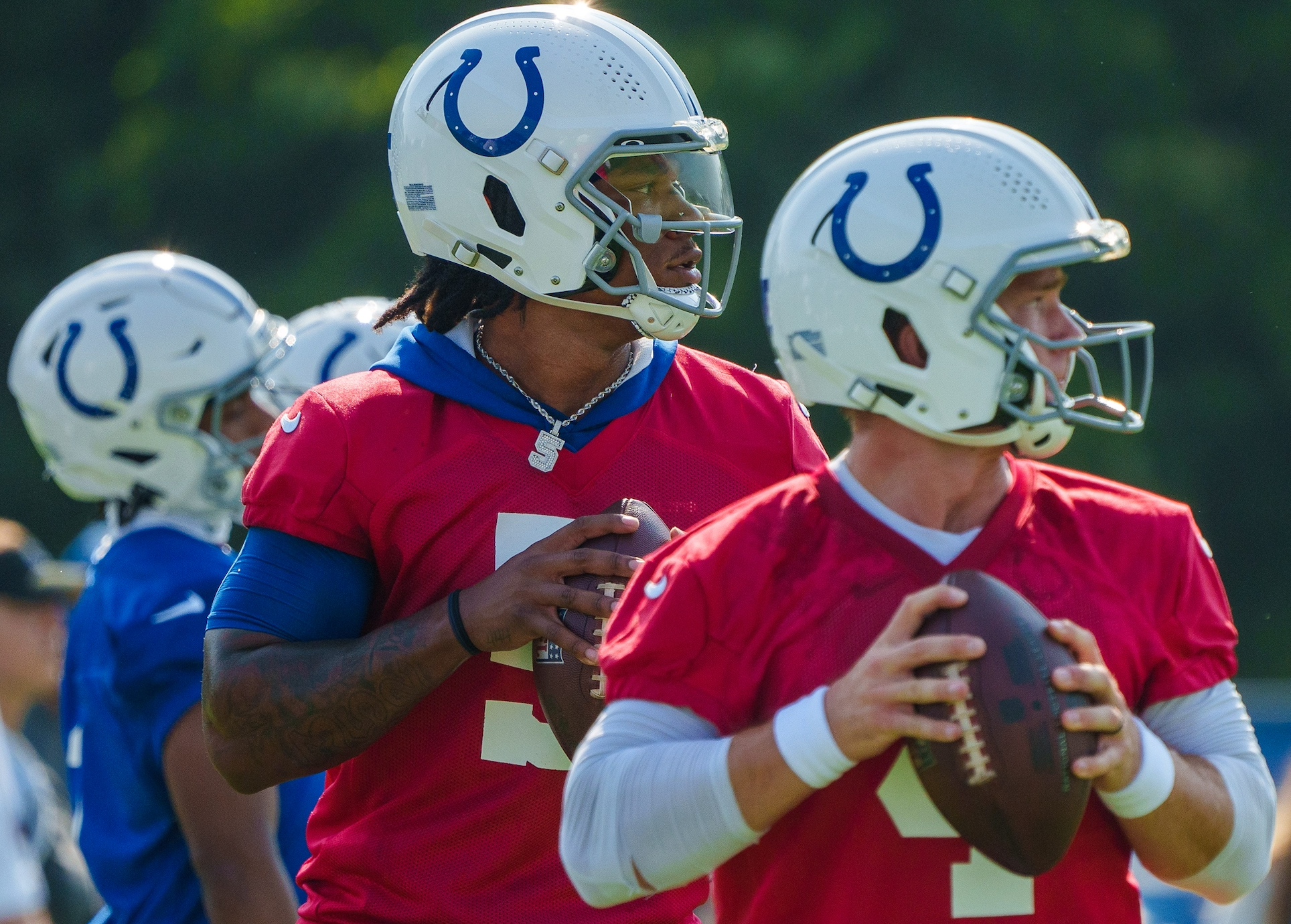 Colts to watch:
QBs:
Richardson, Gardner Minshew, Sam Ehrlinger
WR:
Former Buffalo Bill Isaiah McKenzie is listed #1 as the slot WR. Josh Downs, the rookie from North Carolina that many mocked to the Bills, will be looking to overtake him.
RB:
With Jonathan Taylor holding out and Zack Moss with a broken arm, Kenyan Drake was the only recognizable name on the roster.
Defense:
I know a big Michigan fan who touted Cameron McGrone coming out of college, so I'll let him know how he looks from Section 119.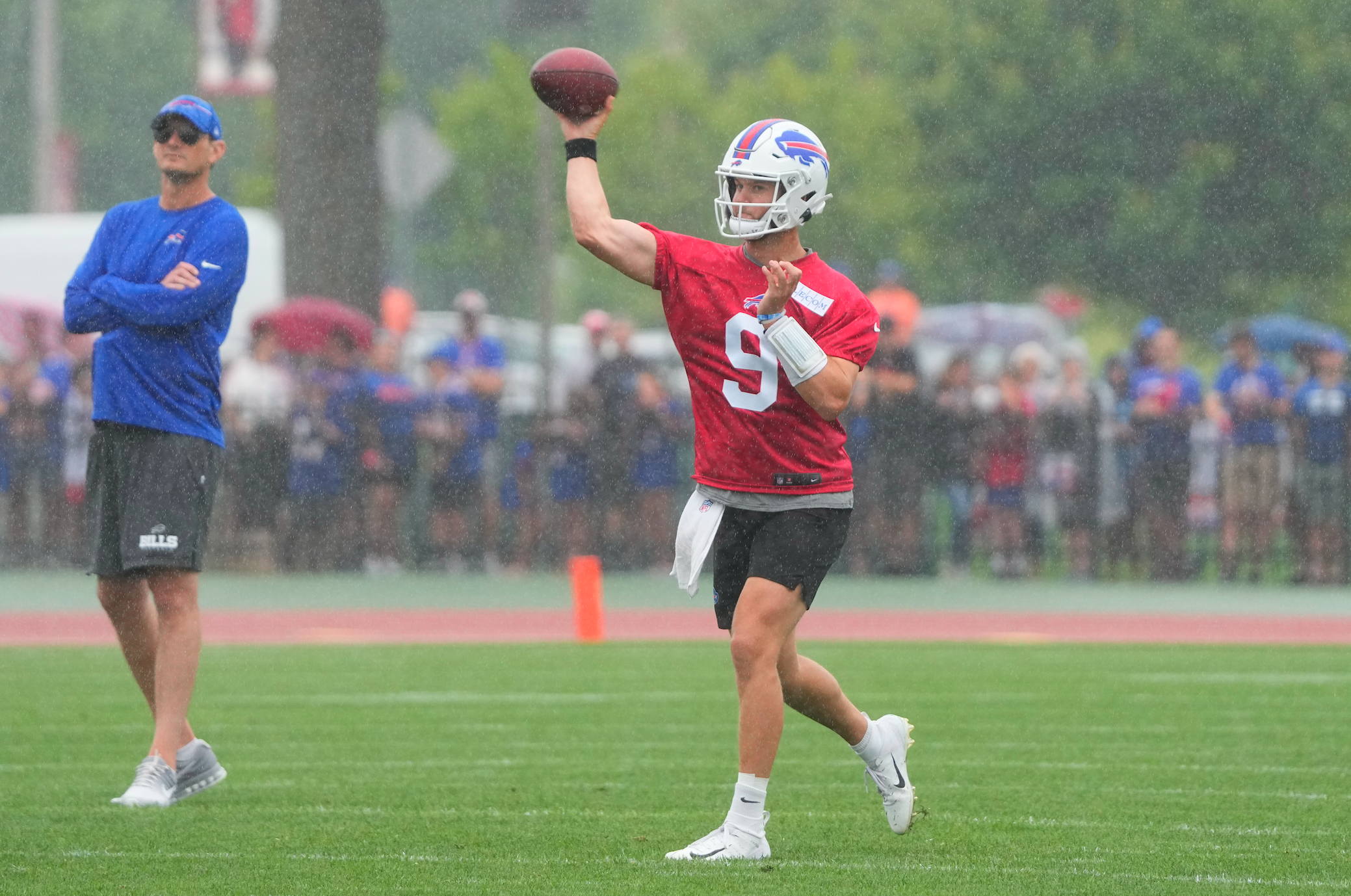 Bills to Watch:
All of them! But some more than others:
QBs:
I confess to never seeing any of Kyle Allen's starts in Carolina, Washington, and Houston, so I'd like to know more. We all know Matt Barkley well.
RB:
We only have five in camp. I have been wowed at SJF by rookie UDFA Jordan Mims from Fresno State, so I hope everyone gets to see that Saturday.
WRs:
I'm getting a sense of the roles except for Khalil Shakir, so he's first. Rookies Justin Shorter and Tyrell Shavers are similar big WRs with mad gunner skills on special teams.
TEs:
By now Kincaid's hands and route running are elite, but his development all season as a blocker is something to keep an eye on. The understudies to the D&D boys, Joel Wilson and Jace Sternberger have looked good at Fisher. [ed.note: and don't sleep on our MAC daddy Quintin Morris. Rumor is he's looking very good at camp. He won't relinquish TE3 without a fight.]
OL:
It's a hard enough position to evaluate from games, much less low contact practices. The debut of O'Cyrus Torrence, whether with the ones or twos, takes top billing. Seeing if Tommy Doyle is ready to take the next step and win the swing Tackle spot is second for me. How much work Ryan Bates gets at C would be another item to note.
Defense:
Carlos "Boogie" Basham is the player with the most to prove the next three weeks. Can dark horse Shane Ray complete his comeback? Baylon Spector gets plenty of time this week at MLB due to the injury to Terrell Bernard. I've seen more of CB Alex Austin on ST than defense at camp, but it's been highly positive.
ST:
My hope is that the Bills keep Andy Isabella as the KR and Harty insurance. TE3 will come down to special teams so Joel Wilson needs to shine here.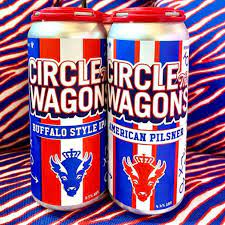 If the rain cooperates, here's the pregame plan from the California Drive area:
Food:
Rain in the forecast, so a Wegman's Cappicola sub eliminates soggy grilling.
Beer:
I am long overdue to Spotlight Buffalo's Resurgence Brewing, Their "Circle the Wagons" variety pack offers two IPAs and two Pilsners…
Music:
John Mellencamp fans were riled when I skipped him last Colt's game, so the Tailgate playlist features:
Cherry Bomb…"That's when a sport was a sport".
Small Town…salute to Firebaugh.
Hurts So Good…so little hitting so far, they will be sore.
Hard Times For An Honest Man…today's deep track.
Enjoy the scrimmage.
Editor's babble: So happy to have Joe back doing his Fedora Focus pregame series for us again this year. I especially look forward to his beer recommendations each week during the season. You can also find Joe on Twitter @joer869.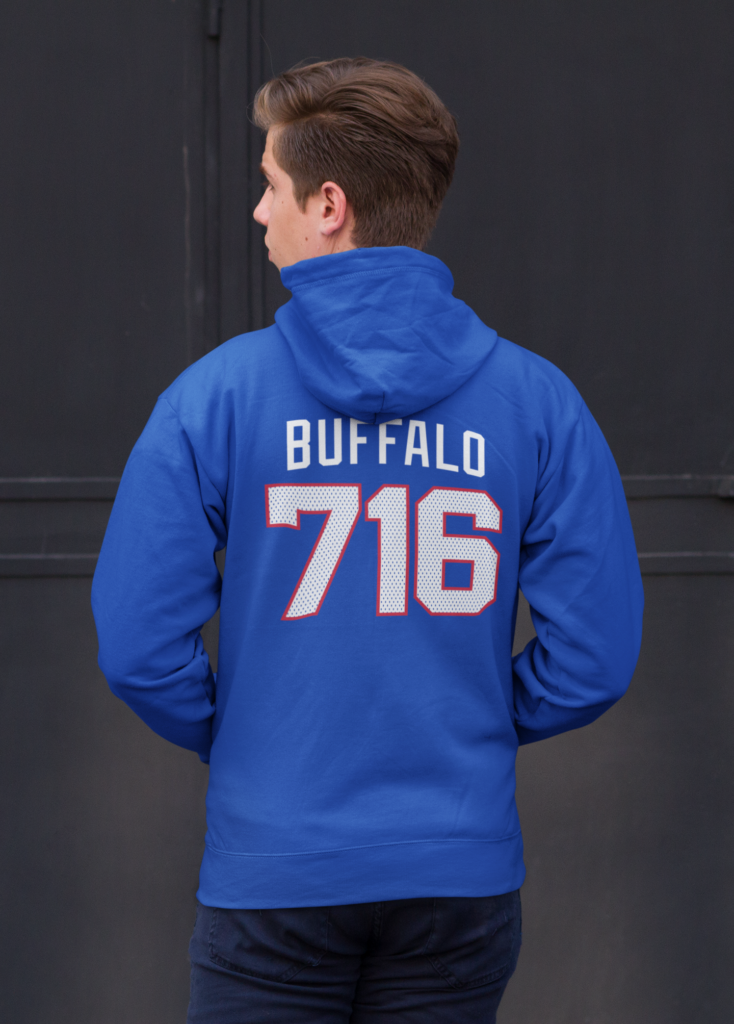 BuffaloFAMbase.com is sponsored by 26 Shirts
Every Monday, we launch a new two-week campaign of a limited edition t-shirt design. Every shirt purchase results in a donation to a local family in need. After the campaign ends, the shirt is retired. A new design is released, and a new family benefits from your fandom!