Weather: 75 degrees and sunny-just another day in paradise.
Jersey of the Day: Where have all the hogmolly jerseys been? Gold to a Spencer Brown color rush today.
In the House: John Murphy!
Missing: Oliver (looked fine in agility drills. Harris (soreness), Phillips limited, Poyer veteran rest day. He looked jacked on the bike though. Matakevich was running again.
It's always a pleasure to see this through the eyes of an 11 year old, and I had one next to me as the players walked from the locker room to the field. This lad looked like a future lineman, and he got most of our OL to wave.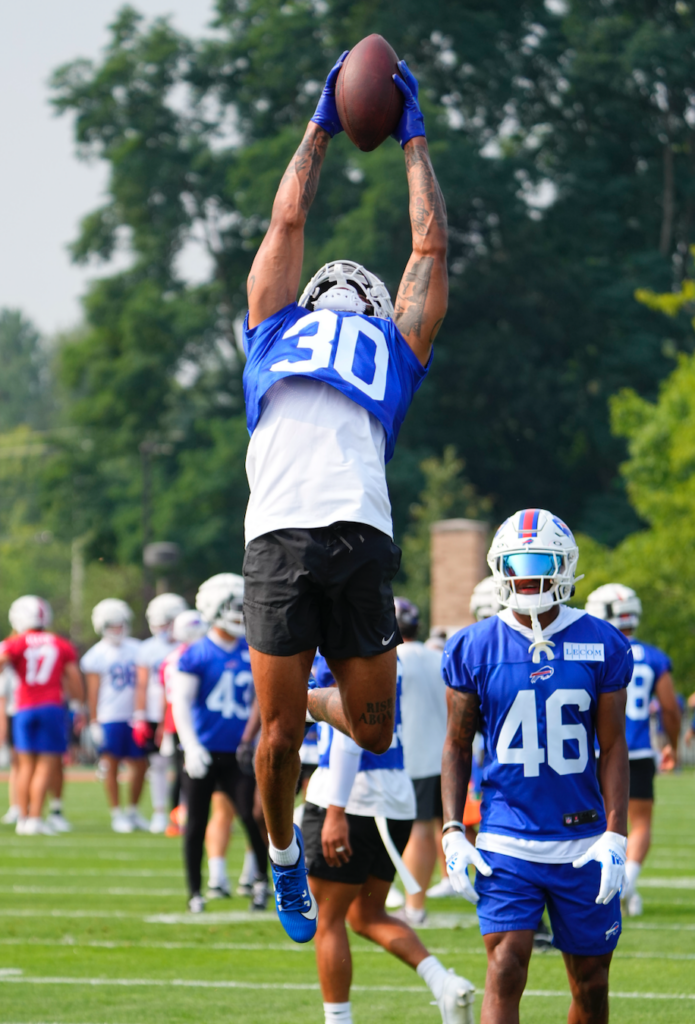 For what it's worth, Dane Jackson, Tyrel Dodson, and Ryan Bates started with the ones. Shakir joined KR candidates Harty, Isabella, and Evans in punt return work. Sam Martin hit some booming punts. Justin Shorter continues to stand out as a ST gunner. Seems like every practice has a little uncontested passing exhibition for the crowd's benefit, and today was no exception.
We were treated to some great one on one battles with Josh at the helm. Gabe Davis continues to be unstoppable, beating both Tre and Elam for TDs. Down the pecking order, Shorter and Shavers continue to stand out. We saw a few end arounds…would expect that to come with Harty or Cook wide, and an Allen to Cook shovel pass that worked the first time but resulted in a fumble inside the five later on.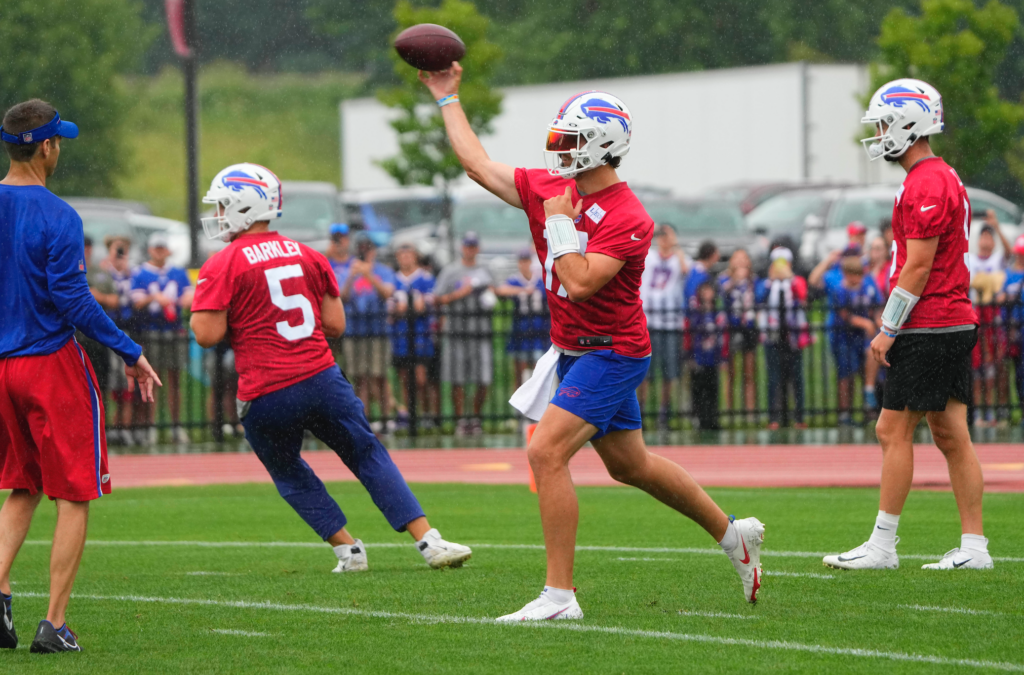 There was a little red zone series that looked awful for three plays, but an Allen fake run and toss to Knox looked great. Next time the ones were out Benford, Bernard, and Torrence were in. The second best play of the day was a beautiful Allen to Diggs completion…followed shortly by the scare of the day, an inadvertant collison between Diggs and Neal in the end zone. Seemed to be okay but definitely "shaken up on the play".
Shout out to RB5 Jordan Mims, who looks great every practice. Can't wait to see him and Evans on Saturday vs the Colts.
Three very athletic plays occured at the end of a relatively short practice; a diving catch by James Cook, a deep ball down the middle to 5'6″ Deonte Harty that he almost brought down over two defenders, and a Siran Neal interception. But the #1 highlight was a screen to Latavius Murray that turned into a 65-70 yard TD. WOW! Good luck opposing DCs. Couple of wind sprints and on to the fan fest.
One more day.
Editor's babble: We can't help but admire Joe Reagan's tenacity when it comes to finding a way to get to practice :) You can also find Joe sneaking around on Twitter @joer869.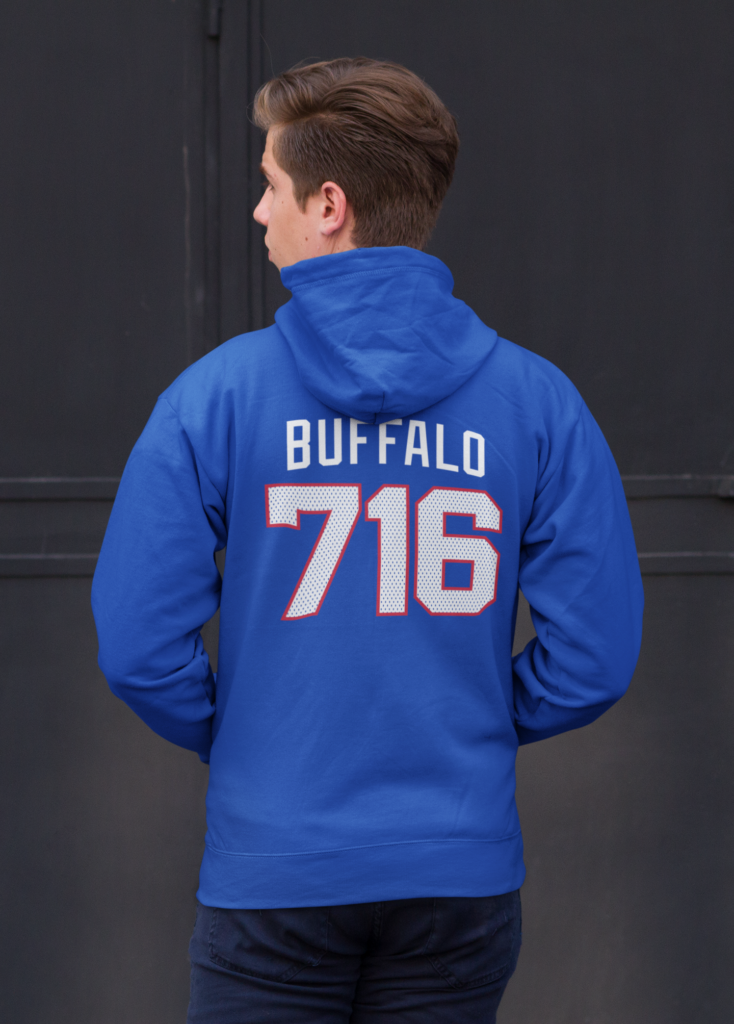 BuffaloFAMbase.com is sponsored by 26 Shirts
Every Monday, we launch a new two-week campaign of a limited edition t-shirt design. Every shirt purchase results in a donation to a local family in need. After the campaign ends, the shirt is retired. A new design is released, and a new family benefits from your fandom!