Each year during training camp I try to identify several Buffalo Bills players who will be difference makers during the regular season. In particular, I like to examine the body of work by players who appear to be undervalued in proportion to what they may potentially contribute to the overall success (hopefully) of the team during any given season. That's how I define a 'difference maker' for the purposes of this discussion.
When I was able to actually attend training camp in person, this was an easy task because I didn't have to rely on a meta-analysis of what other people observed. Furthermore, the kind of intangible things I look for often happen away from what is going on during 11 vs 11, etc. on the field. I'm watching behavior on the sidelines, interactions with other players and coaches, checking demeanor after both positive and negative plays on the field and host of other intangible variables.
This season it's been particularly difficult to gather information at all. 'Xwitter ' has gone down the tubes and makes it nearly impossible to follow tweets by credentialed reporters. The ticket distribution process also makes it impossible to attend all practices, if you can secure any tickets at all. I suppose it's the price to be paid when the Bills are a winning team. C'est la vie.
Despite the obstacles, I have been able to glean a few things from what has been reported by others at training camp. There's also some valuable information that comes from watching player and coach press conferences. Several players have emerged with intriguing possibilities for playing a much bigger role for the Bills than what some fans may think.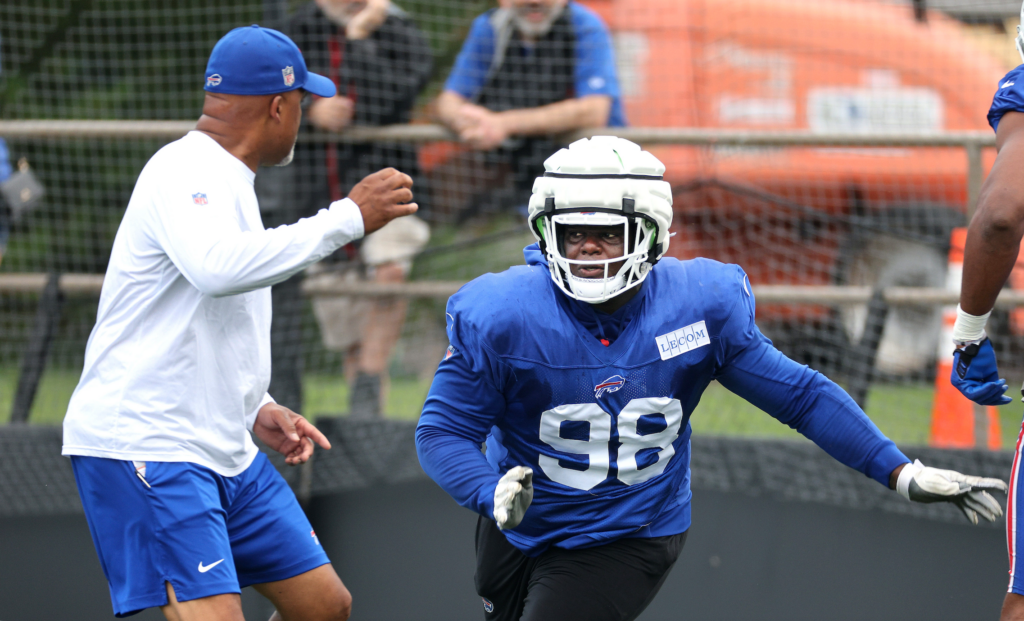 DT Poona Ford
While DaQuan Jones is clearly the starter at DT1T and Jordan Phillips is returning as well, the introduction of Poona to the rotation may have more intangible value than some realize. Ford has been described by his teammates as being one of the most quiet players on the team.
Even though his size (6'0″, 305) doesn't conjure up memories of Ted Washington or Pat Williams, I would suggest Poona's personality might bring some of the same swagger to a defensive line who underperformed expectations last season. Like Pat Williams, Ford was an undrafted free agent with an ax to grind in the NFL. The Bills will have very little drop off after Jones and Phillips in the rotation. With Sean McDermott as defensive coordinator, I expect to see him bring out the best in Poona. And… y'all know I've been on the Poona-wagon since he was signed.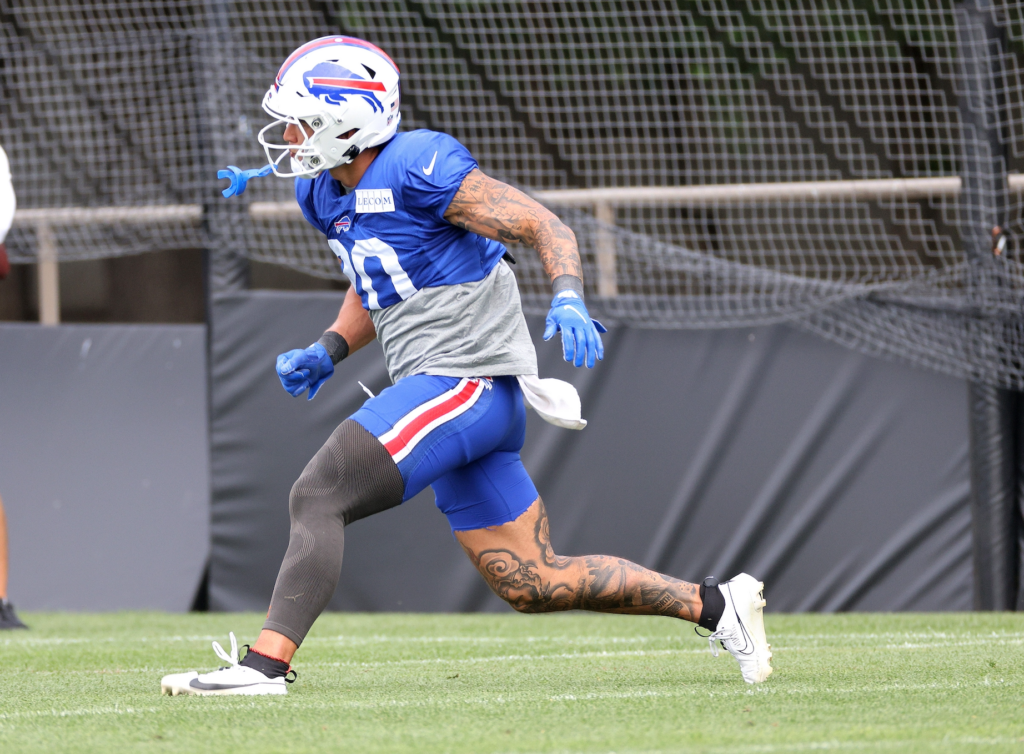 S Taylor Rapp
Very few in Buffalo believed Jordan Poyer would return the Bills. When it happened, the signing of Taylor Rapp became an embarrassment of riches at the safety position for Sean McDermott. We haven't seen what McDermott has in mind for getting Rapp incorporated into his defense yet, but you can bet your bippy Taylor Rapp will get his share of reps. We're about to go on the ride of our lives as fans with a real McDermott defense this season, so get ready. Rapp will be a bigger part of the plan than some may expect.
It's been the Hyde & Poyer dynasty at the safety position in Buffalo for so long fans have become complacent about just how good this dynamic duo really is. We found that out with Hyde gone most of last season and 'PoPo' playing hurt most of the time. As good as these two are when healthy, Taylor Rapp may still play a bigger role than some fans think. And check out the dude's thighs. He's a thumper!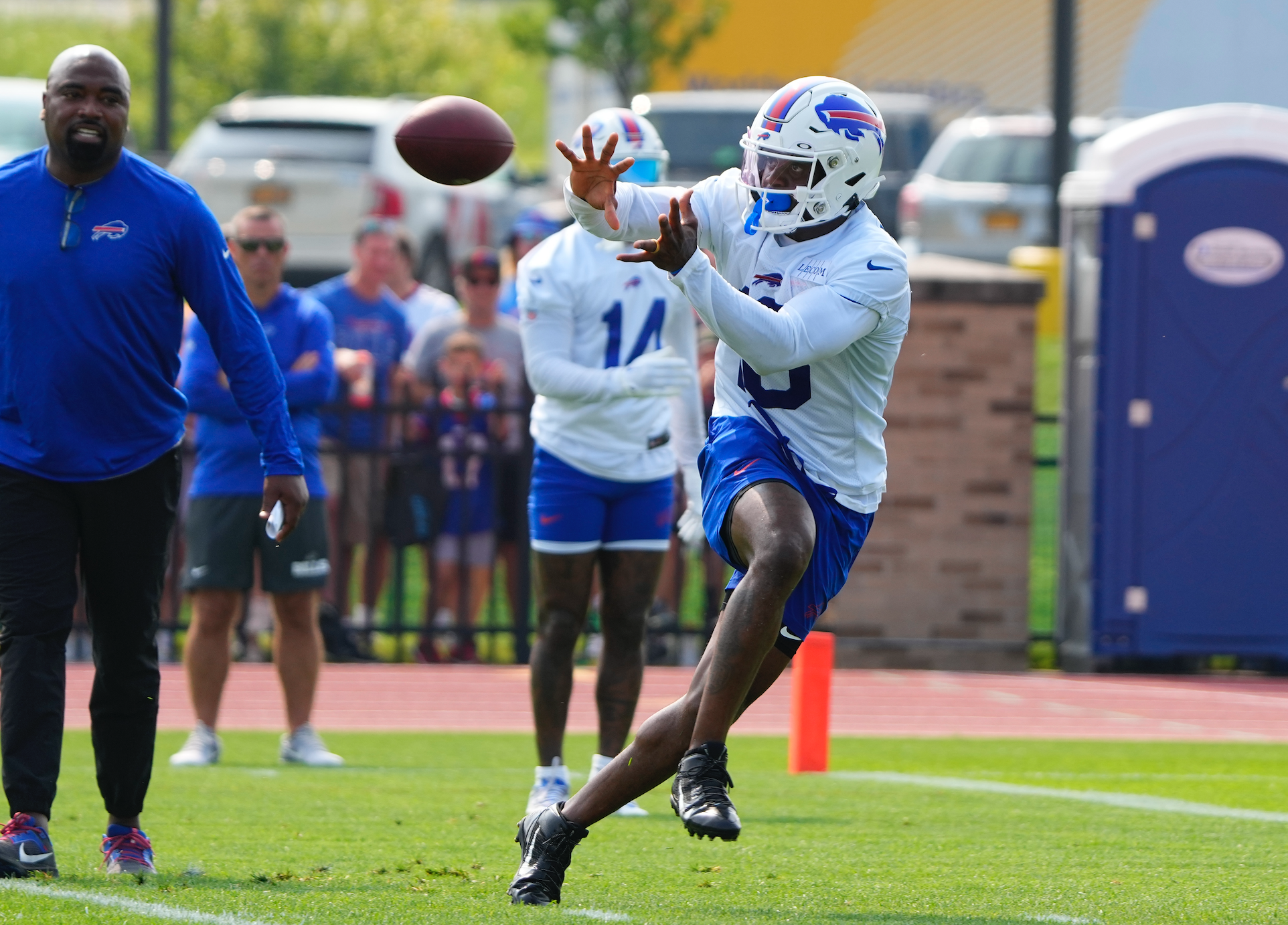 WR Trent Sherfield
Signing this 6'1″/206 wide receiver may turn out to be one of the best moves Brandon Beane made during the offseason. It never hurts to take a solid player away from an AFCE divisional opponent, and the Miami Dolphins' loss might be Buffalo's gain. Not much has been stated about Sherfield by the media during training camp, but Josh Allen takes every opportunity to praise Sherfield's play. Josh has grown as a leader who parses his praise carefully during press interviews. If Josh digs him enough to say so, you know Sherfield will likely have a more prominent role than many may believe.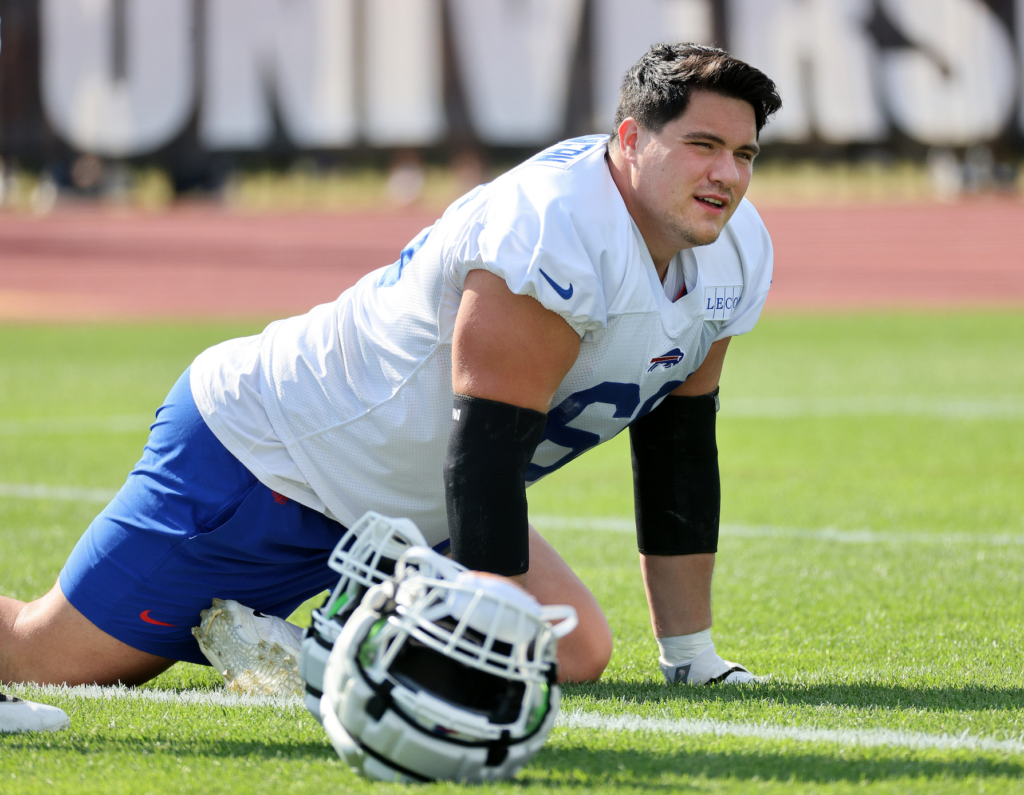 Connor McGovern
I've never wavered in my passion for the 'hogmollies' as our good friend Dean Kindig refers to guys in the trenches. The LG position for the Buffalo Bills has been in flux for years and duly noted by LT Dion Dawkins. It's been a challenge for Dion to get in rhythm with the guy next to him. McGovern, 6'5″/318, represents a departure from the patchwork quilt Buffalo has devoted to the LG position over the last few seasons.
McGovern played college ball at Penn State, so that should please alum Terry Pegula. If McGovern can provide a high level of effectiveness at the LG position, the Bills will finally have shored up the left side of the offensive line. The whole (OL) is >>>>> sum of its parts, but sometimes it's all that is needed to craft an excellent OL… something Buffalo hasn't seen in a very long time. If you ever get a chance to listen to Ruben Brown, do so because he knows what it takes to make the big guys shine.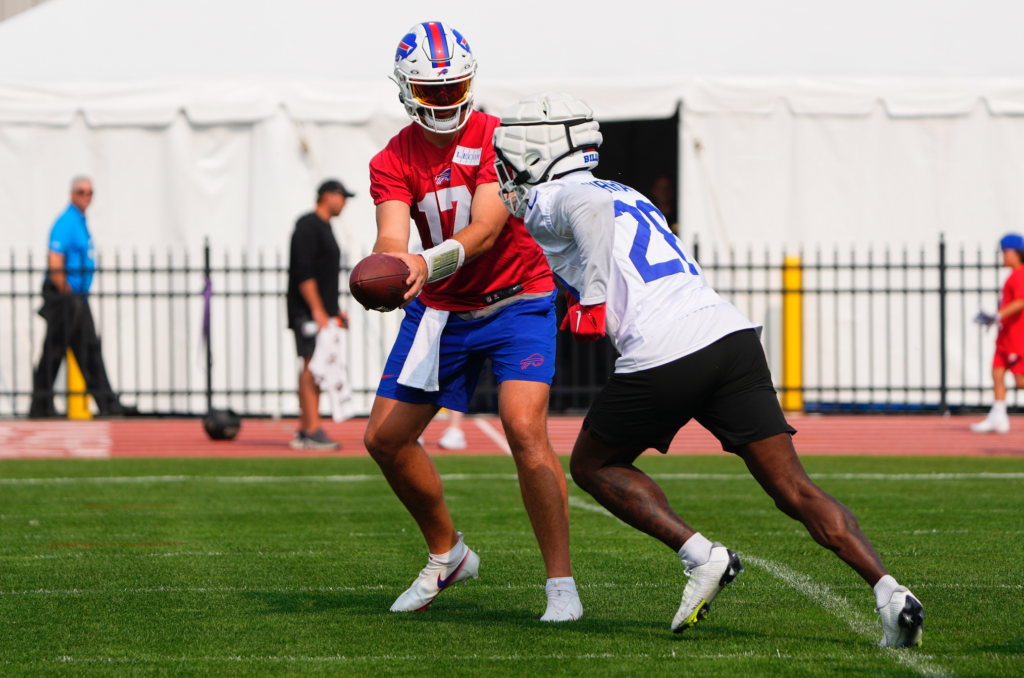 Entire RB Room
When a team has a QB like Josh Allen, it becomes easy to forget about the running game, unless Josh himself becomes the running game… something we hope he limits and let's all the talented running backs on the roster grind it out. Steve Mariucci stated that Buffalo had the deepest pool of talented running backs in the league. Who are we to disagree?
We all know James Cook is expected to blow up and become a top RB in the NFL. But you also can't ignore the talented players behind him on the depth chart. Damien Harris and Latavius Murray are no slouches. Harris burned the Bills when they played the New England Patriots last season… and the hope is Murray's 6'3″/230 frame will punish defenders in the red zone.
As mentioned by others, the Buffalo Bills set out to become the Buffalo Bigs this season. All across the roster you see sizable guys at every position. You also know Sean McDermott is going to "release the hounds" when the Bills kick off their season opener on Monday Night Football at MetLife Stadium against the New York Jets.
There will be much more written about players for the Bills who will be in the limelight as we get ready for the NFL season. But I believe the fab-five mentioned here may end up contributing much more than people think.
Editor's babble: You can also find my mind wandering on Xwitter @RobynMundyWYO.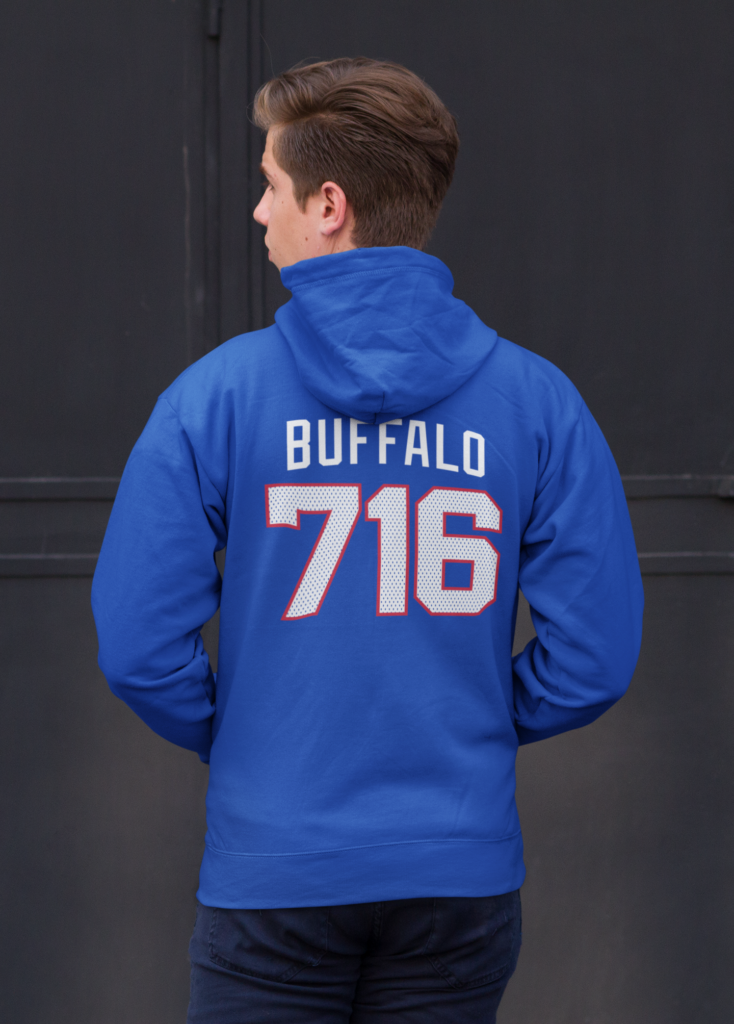 BuffaloFAMbase.com is sponsored by 26 Shirts
Every Monday, we launch a new two-week campaign of a limited edition t-shirt design. Every shirt purchase results in a donation to a local family in need. After the campaign ends, the shirt is retired. A new design is released, and a new family benefits from your fandom!