Weather: 80 and sunny, nice breeze.
Jersey of the day: 90s vintage Scott Norwood.
Thankfully for the lone 11:45 a.m. practice, the heat index stayed reasonably comfortable. With everyone in shorts and all manners of helmet coverings, it was a lot like day one and two at Fisher. They opened the 11 v 11 with a less than impressive trick play, which the twos looked equally shaky executing. Is there a prop bet on TE average yards per catch this season? Dawson Knox caught another 50 yd TD from Josh to highlight the 1st segment.
In the Kick Return drills, only Isabella and Harty were deep today. Good sign for those like me who want to see Isabella make the 53. The stands were packed as usual today, but the Sunday crowd was a little quiet. It was fun hearing the Assistant Coaches teaching their charges. Watching the TEs tennis ball drill and some smooth short passing drill was hypnotic on a warm Sunday afternoon.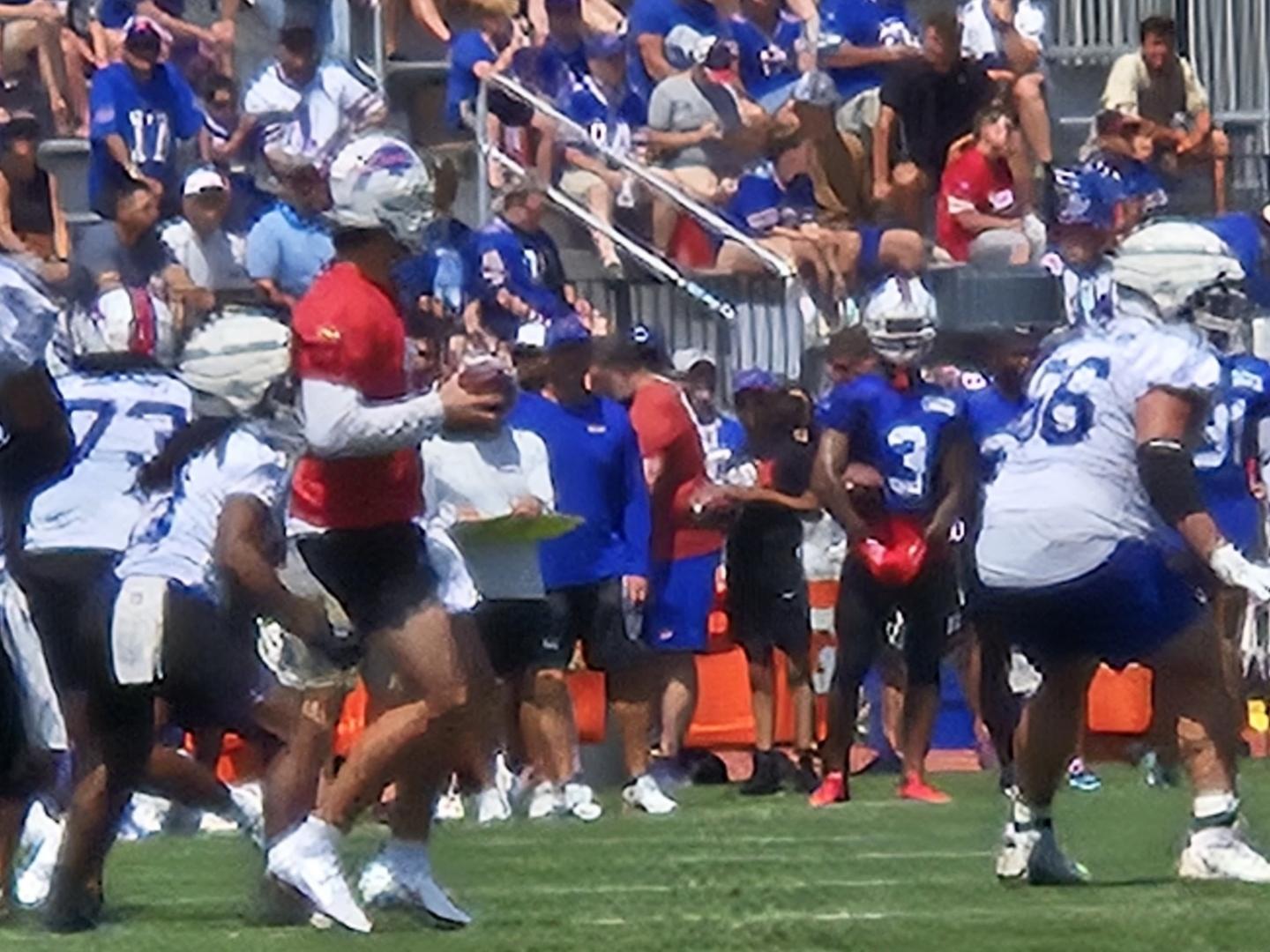 Back into a little 6v6, and more Gabe Davis highlights, including a diving sideline catch and a 35 yard catch down the middle. Some of the motion and flare plays seemed slow to develop, especially in contrast to the astounding quickness displayed on the James Cook run that followed. Some general trends of the day included a lot of motion, a few low throws from Josh, and plenty of continued work on the short passing game and run after catch. Like 90% of everything so far at Fisher, it's best described as "light work". Staying healthy is the prime objective, and we salute that.
3 Stars: 3. James Cook 2. Gabe Davis 1. Dawson Knox- both a sweet downfield catch of a Josh Allen bomb, and an equally impressive run after catch on a dump off.
Eight down, two to go at Fisher. Heading for Pittsford Dairy!
Editor's babble: We like the low impact nature of camp. Keep the guys healthy. We're also grateful for Joe Reagan's contributions to our blog. You can also find Joe on Twitter @joer869.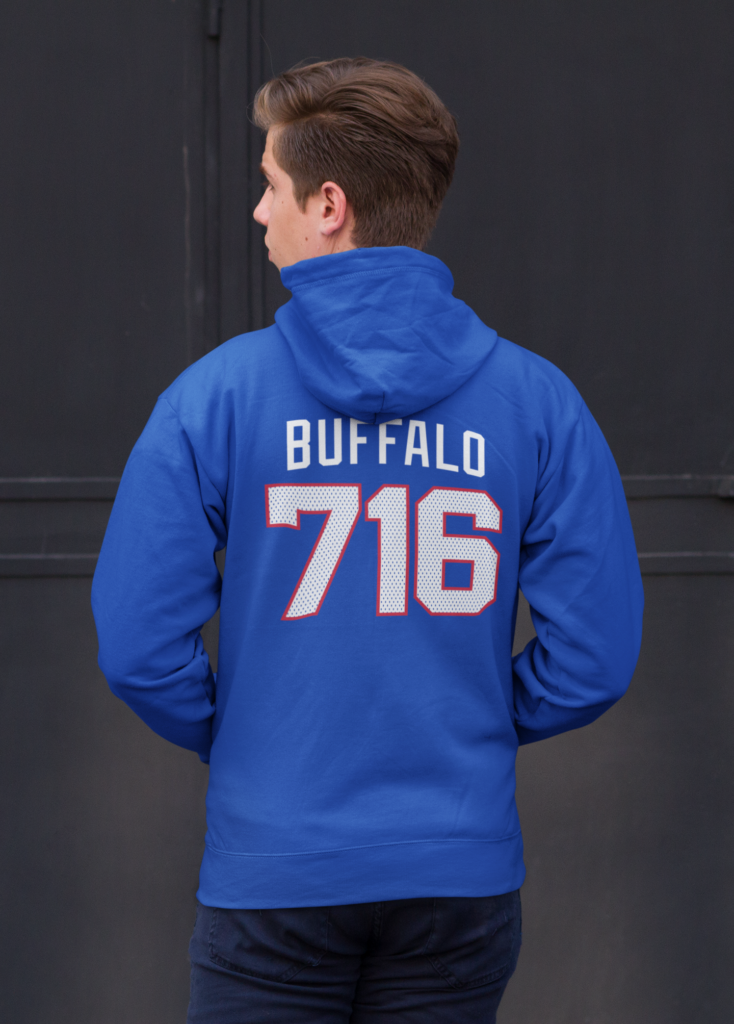 BuffaloFAMbase.com is sponsored by 26 Shirts
Every Monday, we launch a new two-week campaign of a limited edition t-shirt design. Every shirt purchase results in a donation to a local family in need. After the campaign ends, the shirt is retired. A new design is released, and a new family benefits from your fandom!