It's July. Why am I putting us through this? Three reasons: (1) I'm waiting to hear if I have Training Camp tickets and I try to work off my nervous energy at this computer keyboard rather than the refrigerator. (2) See Reason 1. (3) See Reason 2.
In this month's scenario, which lacks any sort of clairvoyance, the Bills miss their "chance at the dance" and have to draft at #29. During the season, the Bills seemed to lack the second "Alpha" WR, Micah Hyde was showing his age, and the bigger backs (Harris and Murray) were unable to churn out the ground yards, YAC, and stick-moving receptions. Moreover, Morse had trouble staying on the field, and both starting OTs (as well as the Bills' answers at depth) came up short. Von Miller got back on the field, but was not 2018 Bronco Von Miller. The IDLs looked better as a unit, but DT1Ts DaQuan Jones will turn age 32 on 12/27 and Jordan Phillips turns age 31 on 9/21. Poona Ford was nice relief, and anchored well, but really lacks size for a gap-clogging role at one-tech. The 3-tech, alternating Oliver and Settle, looked dominant, but it takes a quartet, not a soloist. Lots to get better at if we want to pick #32.
Let's GOOOOOO!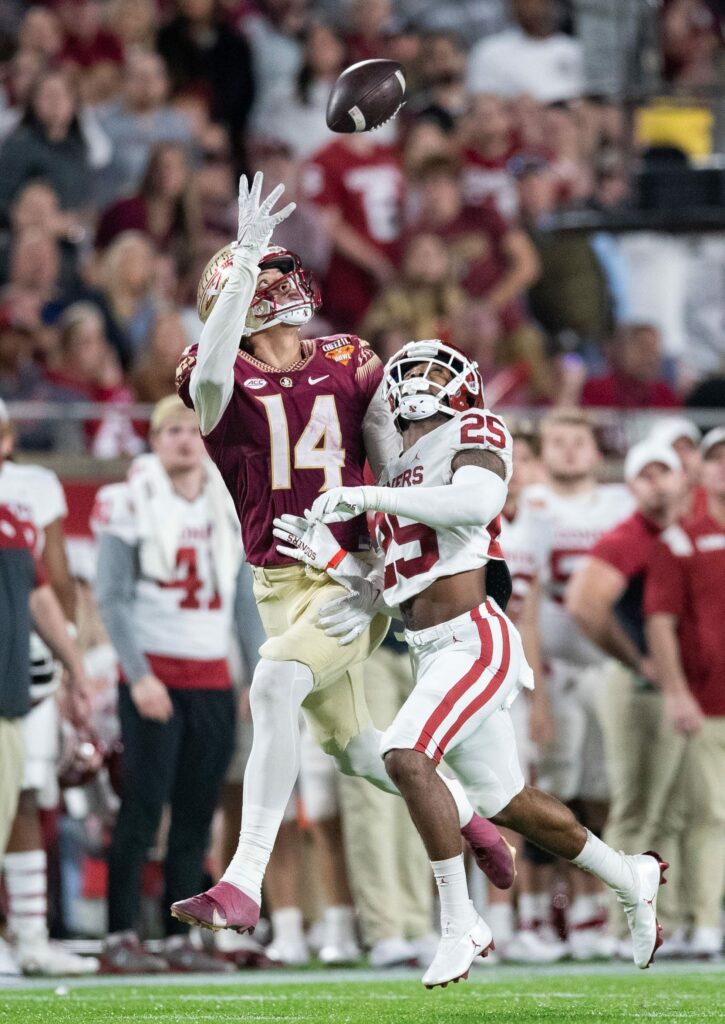 RD1#29: WR Johnny Wilson – Florida State
6-7, 235, 4.46
Wilson is one of the five or six best wide receivers in the 2024 draft, and one of four "X" receivers, and he's the only one that's over 6'6″. Yep, another mismatch for Josh Allen to exploit. Florida State's "X" receiver becomes an instant 1A with Stefon Diggs. He transferred from Arizona State (where he was scouted heavily by Bills), and showed off very well in his first year at FSU (stats). That height-speed combo isn't often available at #29, and Beane pounces. He'd shown considerable interest in 6-3, 228, 4.33 D.K. Metcalf (went to his school, had him in on a 30-visit) back in 2019, and in RD2, Beane took Cody Ford over Metcalf. He won't make the same mistake twice. Wilson's yards per reception was #2 in the ACC at 19.7. Here you see his outside-shoulder work.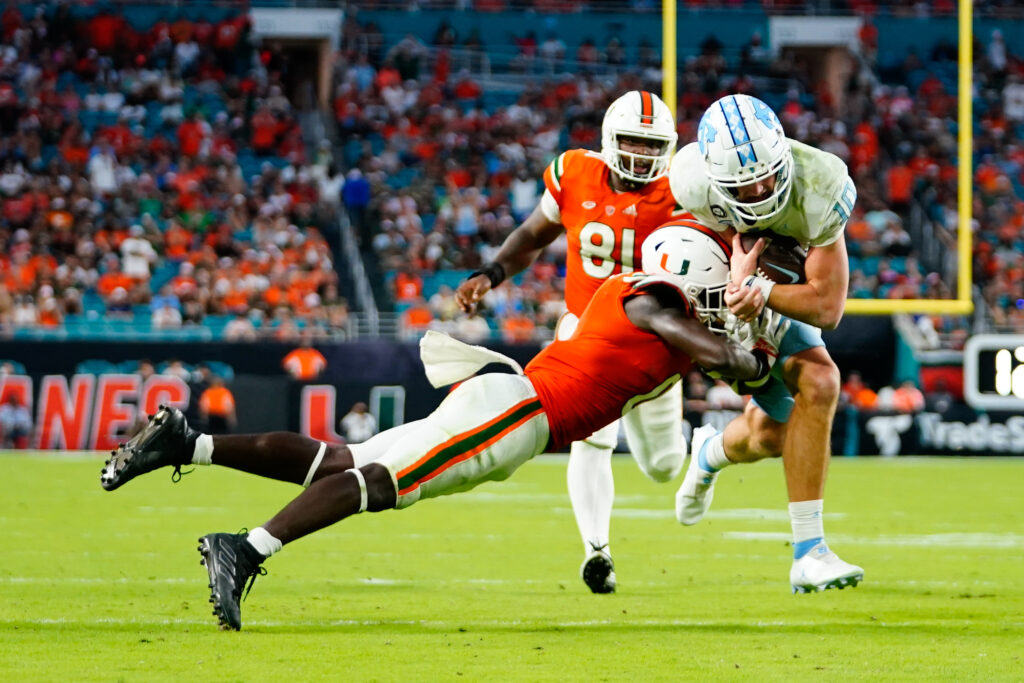 RD2#61: S James Williams – Miami
6-4, 224, 4.51
Williams is my favorite Safety in this draft class, and getting him at the bottom of the second round is just treasonous. Pro Football Network says: " three picks and eight deflections over the past two seasons. However, the most actionable utility for his frame comes in support. Williams accelerates well for his size, and his sheer size advantage can help him slab runners with physicality when encroaching on the line. His upside is immense." To which Cam Mellor adds: "Lofty expectations for the massive 6'5″ [sic], 224-pound hybrid DB. As he moves closer to the ball in 2022, expect to see his production AND splash plays increase. Imagine a bigger Derwin James." In 2018, Beane fell in love with Derwin James, but alas, he went to the Chargers at Pick 17. And 17 is how much he outweighs the Bills' biggest safety, newcomer Taylor Rapp.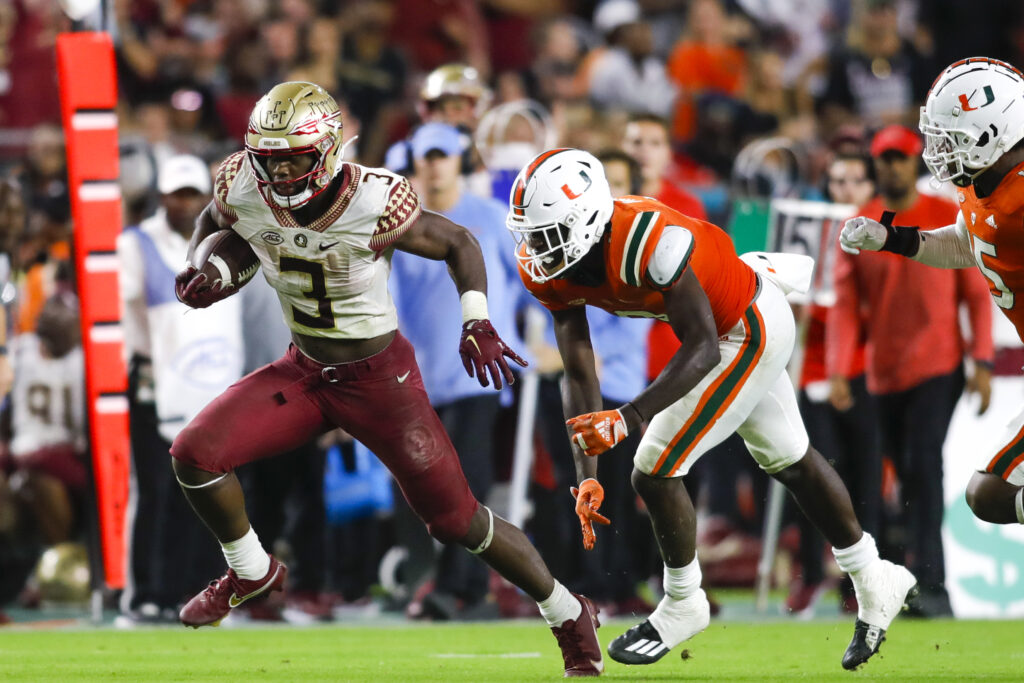 RD3#83: RB Trey Benson – Florida State (Traded Both RD3s to Falcons to move up)
6-0, 221, 4.38
We snag Johnny Wilson's Seminole teammate. Benson is over 220 and runs a sub-4.4 forty. There are 24 draft-eligible running backs who are 215 pounds or more, but only one breaks the 4.4 barrier: Benson. His yards per rush against AP-ranked teams is 6.1 vs AP, rivaling James Cook, with a nice 11.08 Yards Per Reception against AP-ranked teams, also a specialty of Cook. A second-team All-ACC selection after leading them in rushing yards (965) and attempts (141), expect First-Team honors this year. Benson also contributes on special teams as a kick returner —he had five kickoff returns for 192 yards and a touchdown. Beane's favorite conference is still the ACC, and received ACC Running Back of the Week four times. Benson was ranked first in the ACC in yards per carry.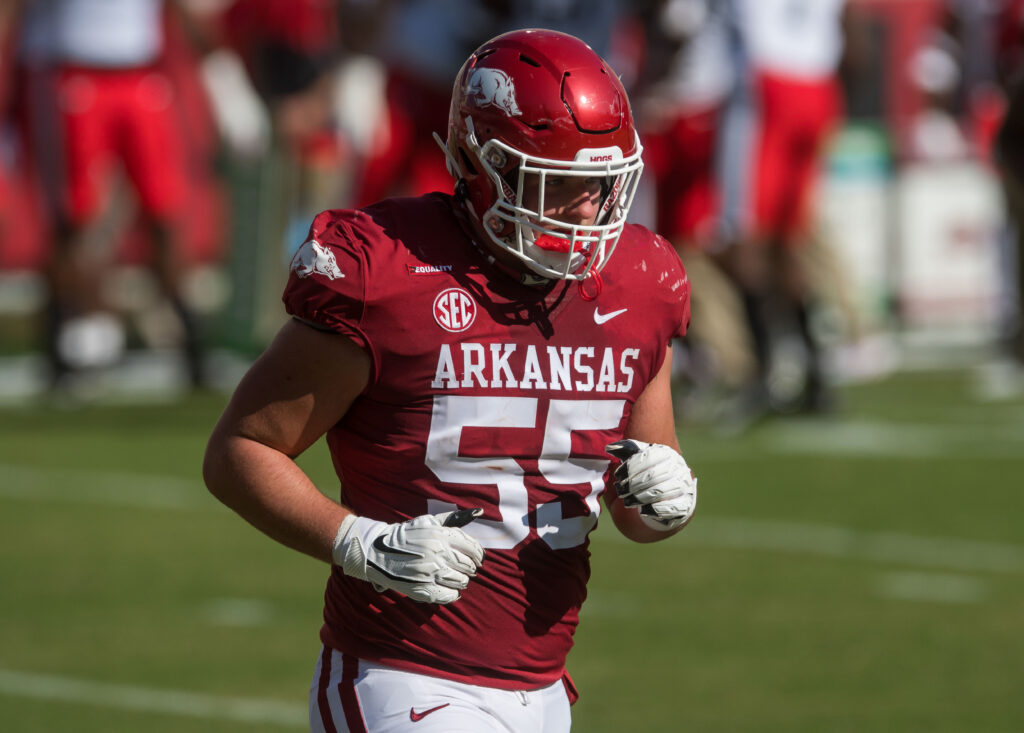 RD4#136: C Beaux Limmer – Arkansas (Traded Back from #29 to #36 for Saints' RD5#146)
6-5, 302, 5.17
The Bills want a country-strong, uber-smart Center when Morse hangs up his shoulder pads. Limmer, a junior from Tyler, Texas, can put up 600 pounds on the bench and 700 pounds on the squat. ….He and Jonathan Marshall (Jets, 2021, RD6) were the strongest players on the Razorbacks as early as 2021. The strength coaches had to cut Limmer off from maxing out on his lifts sometimes. "They're really high, and the thing is, the crazy part is that we don't really know how high, because usually they're like, 'All right Beaux, you've gone high enough, like, we don't need you to go anymore," Latham said of Limmer's personal bests, "I've never seen Beaux fail on a weight. So, like, you name it, he could probably throw it up there." Limmer replaced Ricky Stromberg (Commanders, RD3 in 2023) at Center after a nice year at RG.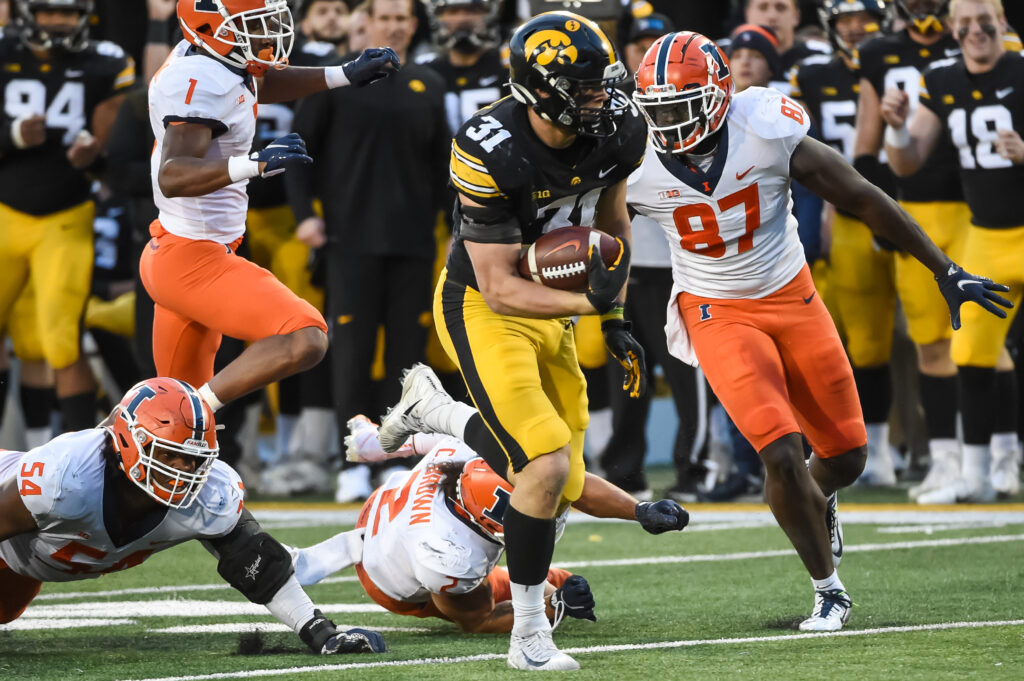 RD5#146: OT Julian Pearl – Illinois
6-6, 315, 5.19
We need to fish for a Kromer archetype with LT upside in this sea of hogmollies, and we dove for a pearl here. Pearl has become the starting left tackle for the Illini. A strong, versatile, and athletic player, Pearl played basketball in high school, and in football was a two-way player (TE and DE) due to that athleticism. He was recruited to the Illini as a defensive lineman, but then-Head Coach Lovie Smith decided midway through Pearl's career to advise a change to LT. They'll be glad Lovie knows football.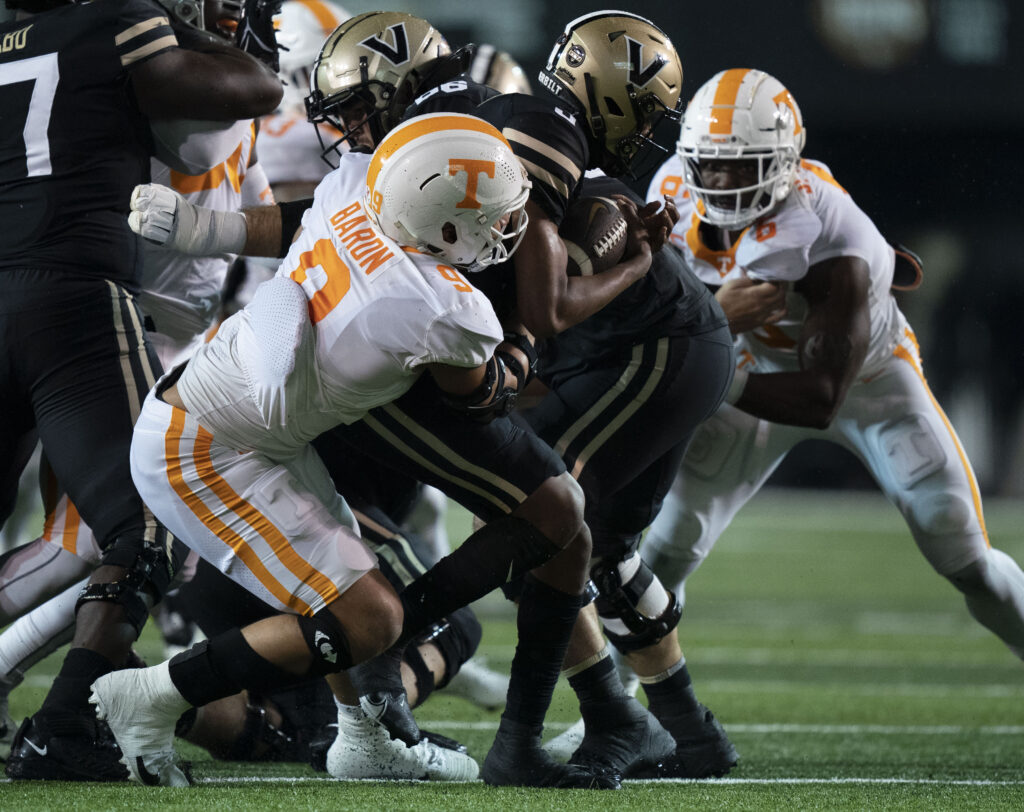 RD5#165: EDGE Tyler Baron – Tennessee
6-5, 260, 4.76
Believe me, I could see Beane grabbing an edge rusher a lot sooner –or more likely, in Free Agency. There are no Von Millers this year. But Baron is No. 4 on the SEC EDGE rankings from CFN365. He racked up 21 tackles during his freshman season before really jumping onto the scene during his sophomore season with 30 total tackles and seven sacks for 30 yards. Baron now has 34 solo tackles in 36 games, almost that pressures per game number that Beane seeks. In his career, he has 51 Tackles, 10 Tackles for Loss, 5 Sacks and 1 Pass Breakup.
RD6#180: DL Gabe Hall – Baylor
6-6, 296, 4.96
Mr. Versatility on the defensive line, Hall did damage in 2022: 12 games, 490 snaps, 19 tackles, 9 assists, and 13 stops, 26 total pressures, with 18 QB hurries, 4 QB hits, and 4 sacks on the season. He played mainly DE and 3T, but slid down to Nose a few times. That's some impressive versatility, Rousseau-like length, and production. Plus, you have Sean McDermott's long-standing Baylor connection.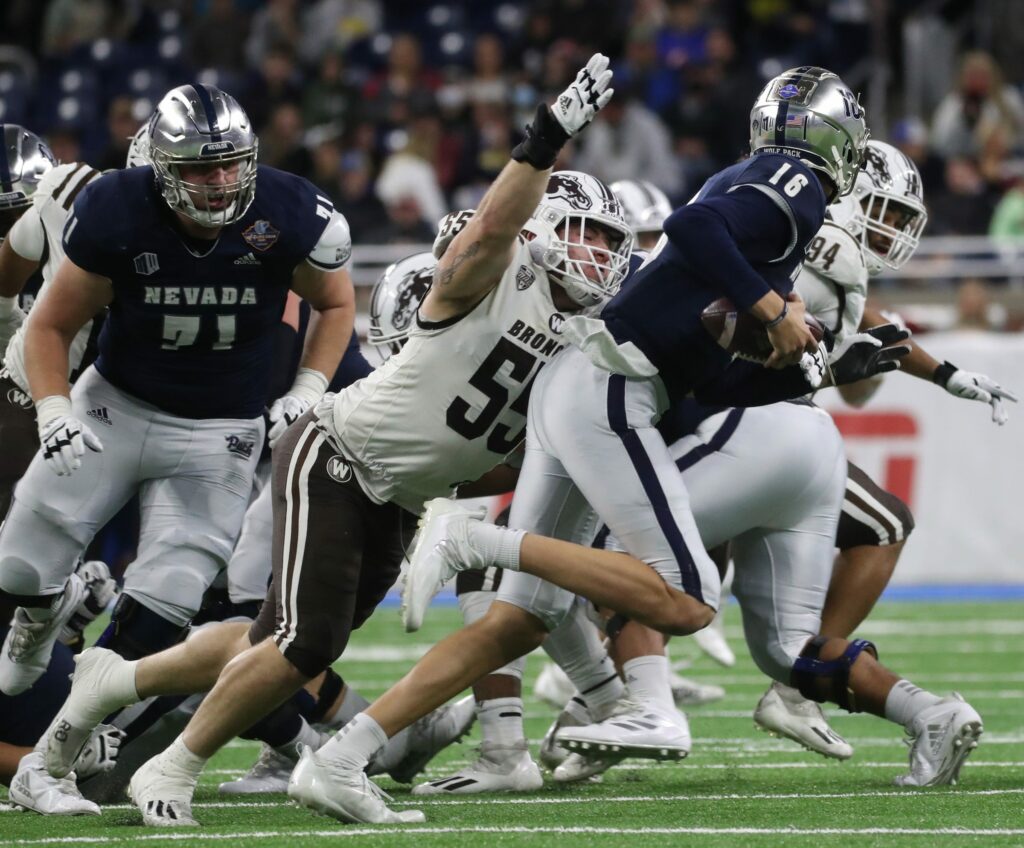 RD6#202: DL Braden Fiske – Florida State
6-3, 300, 5.17
Fourth in this draft class out of 58 IDLs in Pressures Per Game, Fiske transferred from Western Michigan, where he earned second-team All-MAC honors for the Broncos after a 2022 performance that saw him log up 59 tackles (12 for loss) and six sacks. The fifth-year senior is an extremely productive playmaker with relentless motor and versatility similar to Hall's.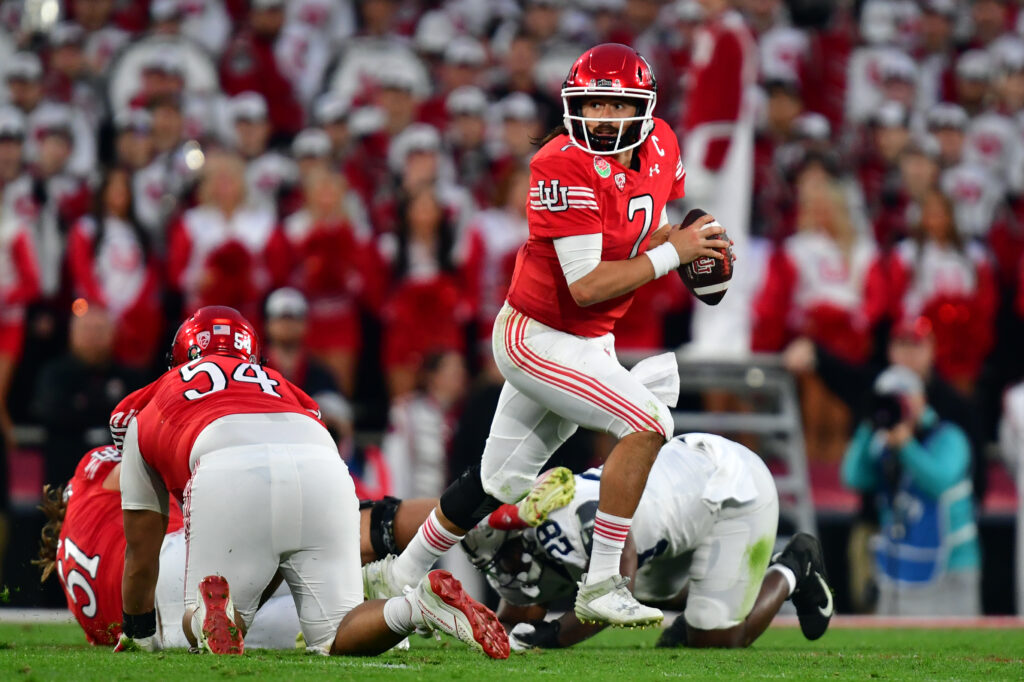 RD6#204: QB Cameron Rising – Utah
6-1, 218, 4.64
My bet is that Cameron won't be picked this low by April. First of all, he's accurate, with a 61.5% completion rate vs AP-ranked teams. Second, he was a First-Team All- PAC-12 quarterback in 2021, and looked strong in 2022, but a knee injury vs Penn State in the Rose Bowl took him out of the spotlight in January of this year. Third, Rising returns with some weapons, prolific Tight End Brant Kuithe and 6'5″ WR Devaughn Vele, so the Utes will have one of the PAC-12's most exciting passing offenses. Fourth, Rising's a First Down Machine: 258 in the last 2 years, adding 965 yards rushing in the same time frame. All together, he's passed for 5,572 career yards, 46 touchdowns, and surrendered 14 INTs . In 2022 alone, Rising had 3,034 yards passing and 26 touchdowns, and was MVP in the PAC12 Championship.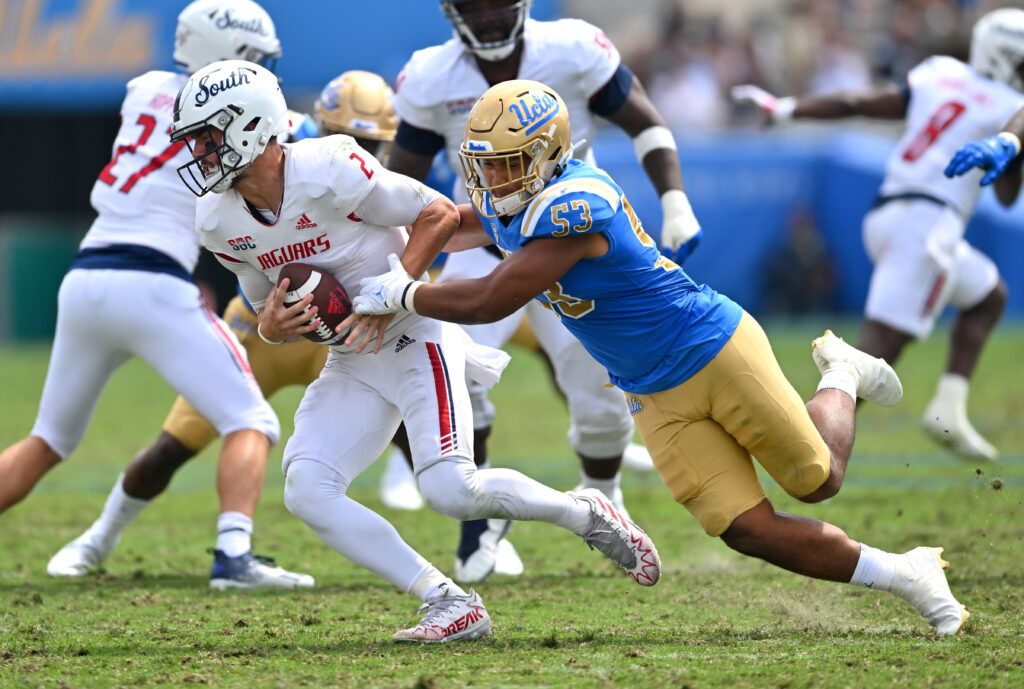 RD7#248: LB Darius Muasau – UCLA
6-1, 230, 4.72
Beane likes to pick a Late-Round Linebacker, and you can't do better than the effectiveness of Muasau. In 2022, Muasau was the starter in all 13 games at ILB for UCLA after 3 years at Hawaii. He quickly leveled up to the task, leading the team in tackles (91) which placed him 10th in the PAC-12 (7.0/g). That's impressive enough, but Muasau was 3rd among all 63 draftable LBs in solo tackles per game over his career (4.36). Watch the games where he's credited with 10 or more tackles this year: 14 against Pittsburgh in the Tony the Tiger Sun Bowl, 12 tackles at Arizona State (2 TFL), or loss and a quarterback sack and 10 against South Alabama. He's a film rat who knows how to apply his understanding on the field.
Editor's babble: LOVE this list. Johnny Wilson… whoa. We can't express enough gratitude for all of Dean Kindig's incredible contributions our blog. You can also find Dean on Twitter @TCBILLS_Astro.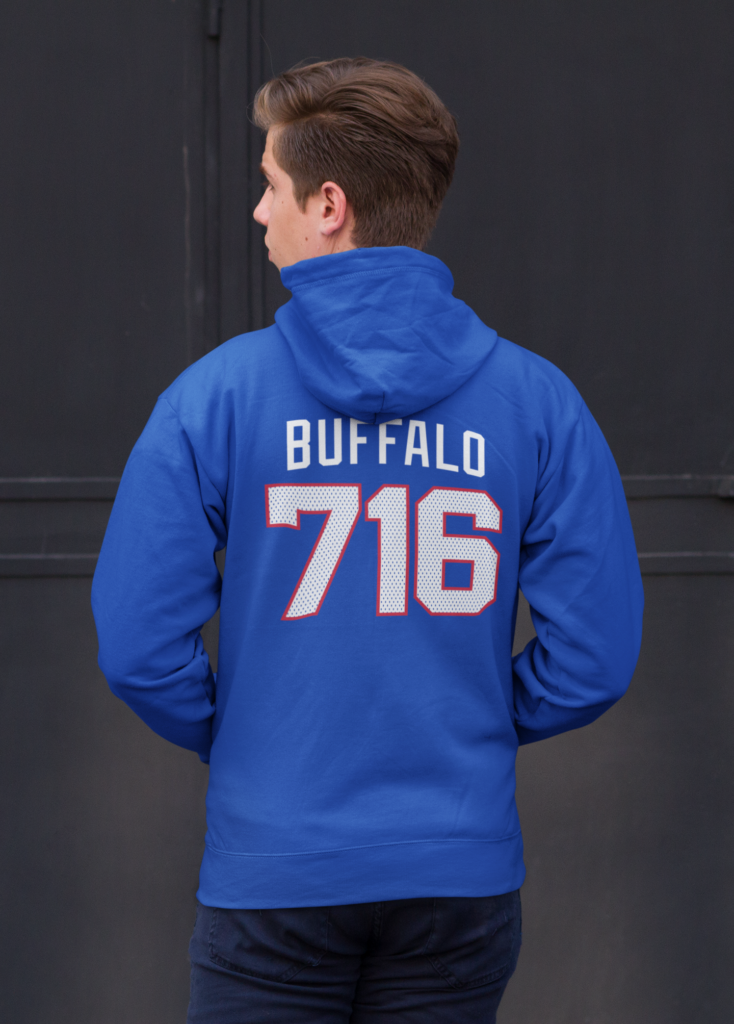 BuffaloFAMbase.com is sponsored by 26 Shirts
Every Monday, we launch a new two-week campaign of a limited edition t-shirt design. Every shirt purchase results in a donation to a local family in need. After the campaign ends, the shirt is retired. A new design is released, and a new family benefits from your fandom!