The question not only Bills fans ask, when they finally land a true franchise QB, is just how long will the Super Bowl window be open once your star gets paid after his rookie deal?
In theory, the task is a lot tougher when a big chunk of your salary cap budget goes to one guy – Joshua Patrick Allen in this case – and it's a valid question. The Chiefs are playing with house money now, with Patrick Mahomes grabbing the first Super Bowl while on his rookie contract, and then much more impressively landed the daily double hobbling around minus his top home run threat (Tyreek Hill) to get a second one on a big extension.
Kudos to the Chiefs here. They dealt Hill, THE most feared wide receiver in the NFL because of his amazing speed, to the Dolphins for five draft picks; then they counted on some of those rookies playing a big role right away, and it worked. I for one, growing up as a Chiefs fan, thought the Chiefs were crazy to let Hill go. Crazy smart. The Dolphins gave Hill a four-year, $120M extension, and Hill is so appreciative he's now telling everyone Tua Tagovailoa is the best QB he's every played with.
What say you about that, Patrick?
The Bills, as we all know, are heading into their sixth season with Allen, and despite a lot of regular season success and some post season wins as well, they are still looking for their first Super Bowl appearance with Allen.
I'm still dying on the hill that discounts the loss to the Bengals as a team meltdown that shouldn't be overvalued as a barometer of the Bills current talent makeup. True, we'll soon find out, but I remain convinced the Bills – if they stay even reasonably free of last year's drama – are perfectly capable of again winning a tougher AFC East Division title for a fourth year in a row with a realistic chance to reach their goal.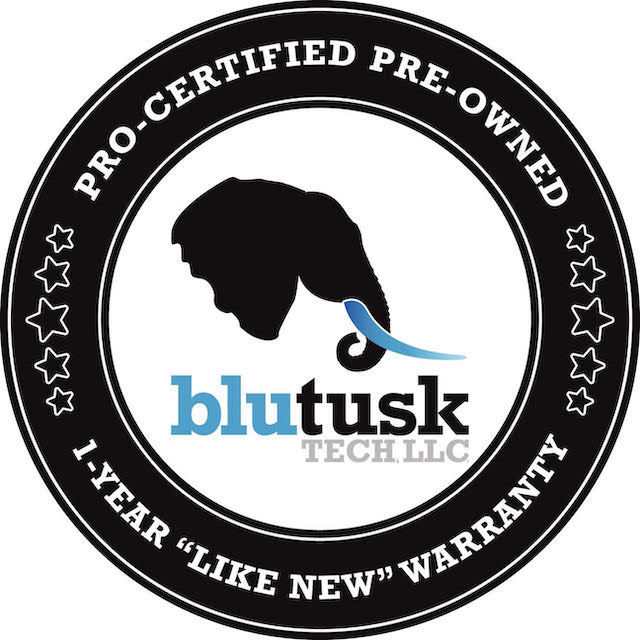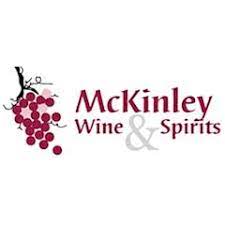 Just for a moment I'd like to thank my sponsors, and welcome a new one in Global Vending Group. As always thanks to BluTusk Tech in Orchard Park and McKinley Wines and Spirits in Hamburg. We continue….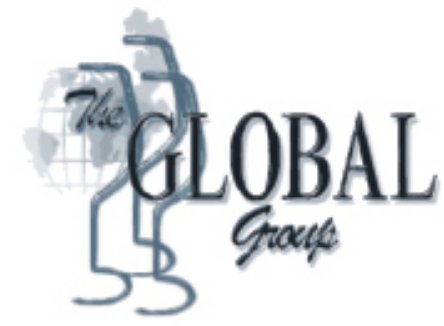 Allen is within :13 seconds (sorry!) of winning three games in a row over Mahomes and the Chiefs in Arrowhead Stadium. Despite the loss to the Bengals, I still consider the Chiefs the team to beat to reach the Super Bowl. The Bengals are restructuring Joe Burrow's contract, and they have some decisions to make about who stays and who moves on. Jets and Dolphins fans are already sensing the Bills are now vulnerable for some reason, and local and national media often agree.
That's foolish, in my opinion.
When you break it down, luck and skill go hand in hand when it comes to predicting success in any sport. Tom Brady, the GOAT with no argument in my book, couldn't even make his JV team in San Mateo California – a team that was 0-7 and hadn't scored a point – but he blossomed late.
Still, he wasn't heavily recruited and after a good but not spectacular couple seasons at Michigan, was a sixth round draft pick by the Patriots in 2000. An injury to Drew Bledsoe, which helped the Bills for about five minutes, gave Brady the opportunity and he never looked back. He led the Pats to the first of six Super Bowl wins in his second season, then spit in Bill Belichick's face by winning another one for Tampa Bay.
Not really. That was a joke. A spit in the eye would have been less insulting!
It's not fair or useful to make any comparisons here, because right now Allen, in my mind, is every bit as good or better than Mahomes or Burrow, but Brady stands alone. His boyhood hero Joe Montana is also on the podium of course! Mahomes does deserve a slight nod though because he does have a couple rings.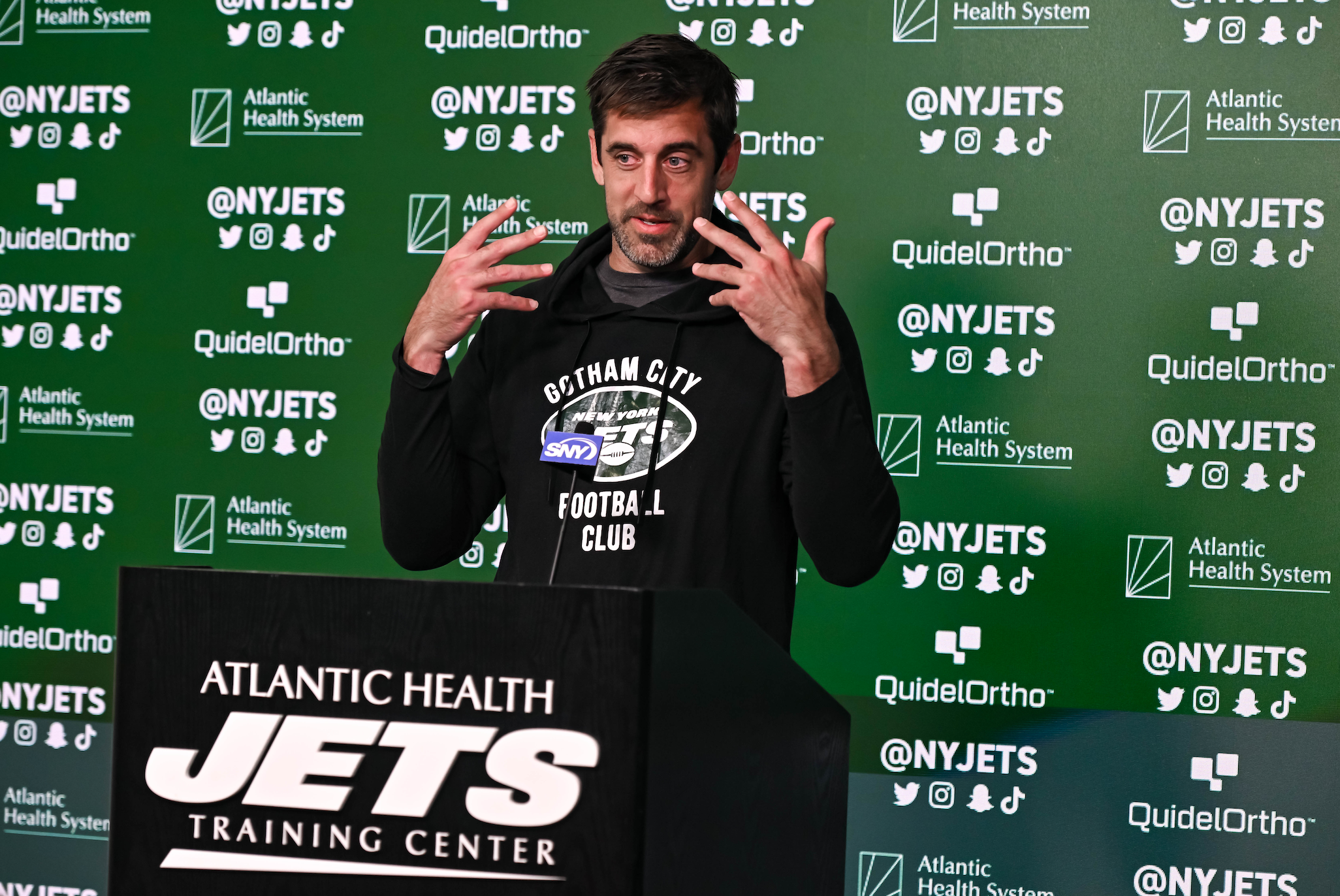 It is interesting to look at some other situations. The Jets are excited about having Aaron Rodgers now, as well they should be. He turns 40 in December but is still playing at a high level. With the Packers on 2020 and 2021, in his late 30's, Rodgers threw for 85 touchdowns with only nine interceptions. Unbelievable. Rodgers, despite his impressive stats, has "just" one Super Bowl win in 18 seasons. THAT season btw, in 2011, the Packers were 10-6 and only made the playoffs as a Wild Card. But they won three in a row on the road and beat the Steelers in Super Bowl 45.
So just get in there, baby.
One comparison that is interesting, although not totally fair because they played in two different eras, is Allen vs John Elway. Elway is big and mobile with a cannon arm, and he's easily in the Pro Football Hall of Fame. His executive level track record hasn't matched his playing career, but that's another discussion.
Elway was the first pick in the 1983 Draft, but it wasn't until his Denver career was almost over, that he broke through to win a Super Bowl. He then won two in a row – Super Bowls 32 and 33 – and retired. We can argue about how passing games have evolved of course, but there is no comparison between Elway and Allen when you look at their first five seasons.
In Elway's first five years, he threw 92 touchdowns, but also was intercepted 63 times, completing just over 50% of his passes. He had seven rushing TD's and never had more than 60 yards in a game. Allen in five years, has 138 touchdowns passing and another 38 TD's rushing. That's 176 touchdowns! While Allen hasn't reached the Super Bowl, he has been far better in the playoffs than some perceive. He's 4-4 with 17 TD's to only four INTs, and has an overall record of 52-25 compared to Elway's 46-28-1. Elway's CAREER pass rating is 79.9, while Allen sits at 92.2 right now.
This is shaping up as the most interesting season I can remember since they invented color TV. Think I'm kidding don't ya? The first time I saw a major league baseball game was in St. Louis, and I remember being SHOCKED at how colorful it was. The green grass, the Cardinals red sleeves and socks and hats, the dark green outfield walls, the yellow foul poles. I'd always watched the games in black and white.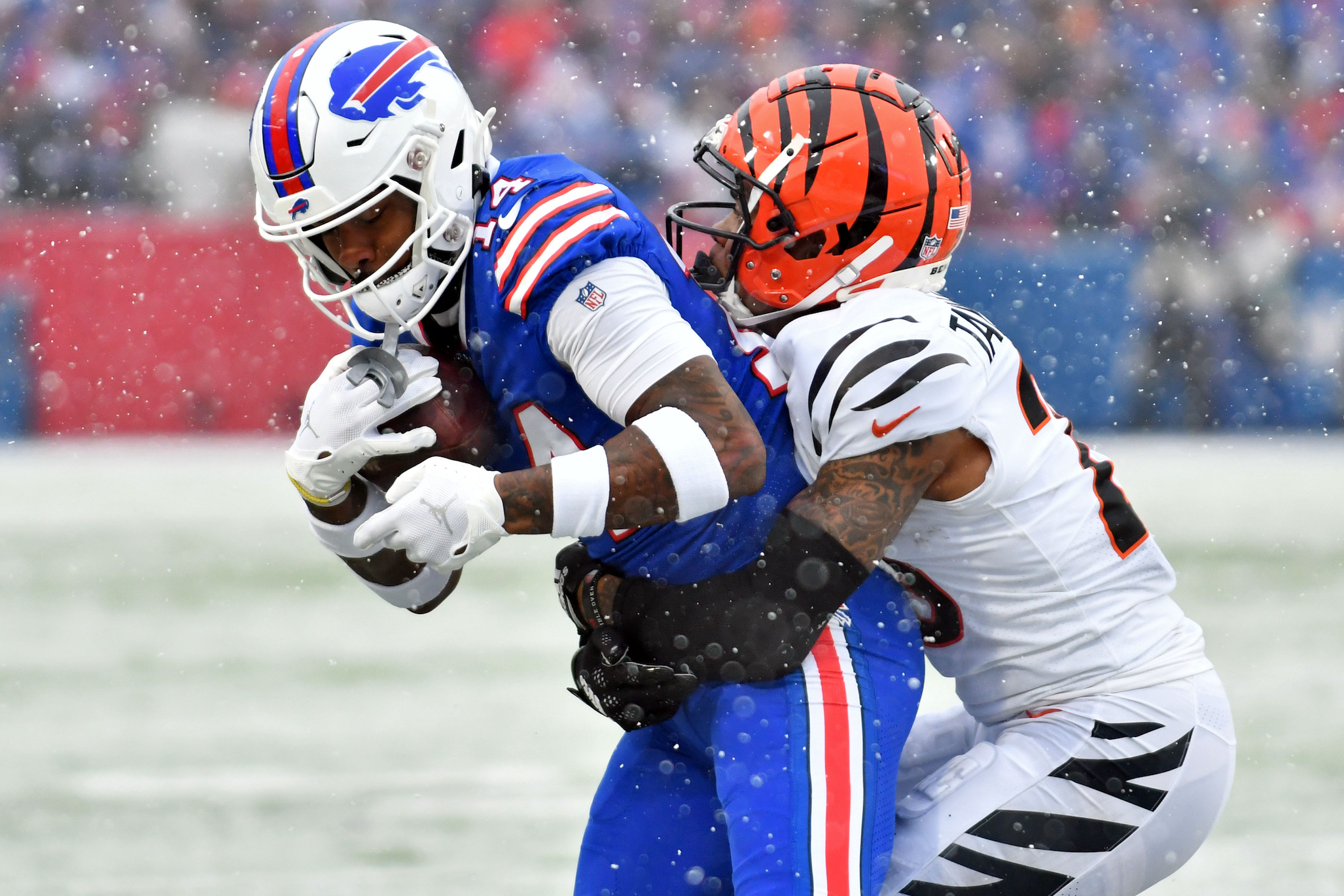 Back to the Bills and what to expect. I'm all in with GM Brandon Beane and HC Sean McDermott, although the reaction to the "Diggs AWOL" story has been interesting. Allen has openly criticized the media for blowing the Diggs story out of proportion, and I tend to agree with him for the most part. But I have to say McDermott's handling of it was puzzling. I fully believe he was being sincere when he said he was "very concerned" that Diggs wasn't at the voluntary workout, but by the next day that had changed to "I gave him the rest of the day off". He was excused by me. It's obvious Diggs and McDermott had a conversation before practice that didn't go well. Allen actually said on another podcast that McDermott told Diggs to "go home".
Why then didn't McDermott just allude to that? The sudden walk back was confusing. It's actually a sign that McDermott is large and in charge if it's true that he told his super star receiver to "go home and cool off".
Bottom line, Diggs is an emotional competitor and a KEY part of the Bills Super Bowl aspirations. He's a freaking AWESOME player. Allen is not going to let it be a problem. In the off season he's been given some help, and some draft picks and rookies are going to have to make instant contributions. The Jets will be better. The Dolphins will be better IF TT stays healthy, and the Patriots won't be an easy out.
It's a tough schedule for the Bills, especially over the latter third of the season, but this is no time for naysayers or pessimists. You're badly outnumbered!
***Again thanks to my sponsors BluTusk Tech in Orchard Park, McKinley Wines and Spirits in Hamburg, and new sponsor Global Vending Group and I'll have more information on them next time.***
Editor's babble: We are grateful for Ed Kilgore's contributions to our blog. You can also find Ed on Twitter @Kilgore2Ed.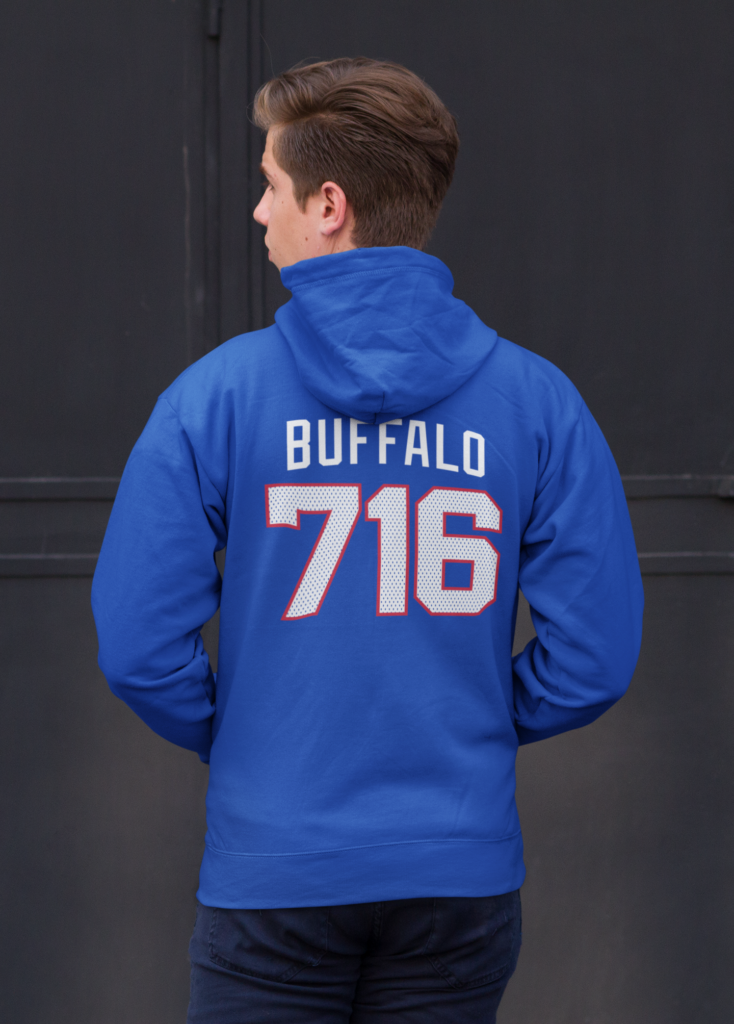 BuffaloFAMbase.com is sponsored by 26 Shirts
Every Monday, we launch a new two-week campaign of a limited edition t-shirt design. Every shirt purchase results in a donation to a local family in need. After the campaign ends, the shirt is retired. A new design is released, and a new family benefits from your fandom!