We see the word 'culture' tossed around like a word salad as it applies to team sports, but when you ask ten people to define it, you will often get ten different answers. I've been writing about the concept of team culture for the last 20 years, both on the Buffalo Bills Message Board as well as this blog.
As a cognitive behavioral psychotherapist, I observed how Buffalo Bills players and coaches interacted to create a unique environment that seemed to either be healthy or dysfunctional depending on its 'culture'. For example, Rex Ryan ran a dysfunctional operation where he basically let the players function mostly on their own without strong leadership.
Obviously being loud, boisterous, and unable to listen or self-evaluate does not necessarily create the best environment for fostering a healthy culture in the locker room. Rex's so-called expertise took a top-ten NFL Defense and turned it into mush seemingly overnight. His style of leadership was more 'frat house' than coaching a professional football team.
However, neither does the seemingly opposite Jauron-type figurehead necessarily create a healthy team culture. Jauron also failed to demonstrate the ability to lead a team in developing its own identity. Jauron taught his players from a fear based "play not to lose" vs "play to win" mentality. Literally no one would accuse Jauron of being a vocal leader. His teams played like a rudderless ship at sea.
How does one create a 'healthy culture' on a professional football team?
What helps create a winning culture first requires a leader who understands the meaning and importance of team culture. Before any objectivists reading this babble go nuts because defining the term 'culture' seems so squishy… let me offer up a more structured operational definition of the term 'culture' as it applies here and elsewhere.
This is my own definition of 'culture', after years of observation:
The biopsychosocial environment around which behavior is shaped to meet specific criteria deemed acceptable to a specific group (team, family, community).
Wut?
Let's use Sean McDermott as a great example of how leadership helps foster a thriving culture in the Buffalo Bills locker room. There's enough of a body of evidence to suggest McDermott and Brandon Beane have been much more effective in creating a healthy culture at One Bills Drive than many head coaches and/or general managers in Buffalo. Their winning track record is a reflection of this.
So what about the abrupt and strange manner last season ended for the Bills… the rumblings something is amiss in the relationship between Josh Allen and Stefon Diggs? Everyone has a theory about why there may be trouble in paradise, but here are some of my thoughts regarding this issue.
Dissension between two players like Allen and Diggs is not a sign of a dysfunctional team culture. On the contrary, it's healthy. It should be expected that players like Diggs, who is a high-strung person passionate about his craft would act up from time to time. He did it in Minnesota, so what? It's personality trait. It makes me wonder more about how the situation was handled by the coaching staff than worry about Diggs being a 'diva'.
It's HOW an NFL coach creates a winning culture by demonstrating leadership that ultimately will define their legacy. So far, McDermott has demonstrated the ability to process conflict within a team effectively by keeping issues "in house" and confronting them head on.
The boundary McDermott sets in this manner fosters a sense of safety where players can process their differences, whatever they are, in a manner that results in resolution of said conflict and the details won't end up in the media. I have little doubt Coach McDermott possesses excellent conflict management skills and can handle anything thrown his way with respect to issues arising within the team.
Stay tuned! On the next "Tee Time with Robyn" podcast, my partner in crime (@teestell_BIB) and I will discuss this in greater detail.
Editor's babble: You can find this and more of my nonsense on Twitter @RobynMundyWYO.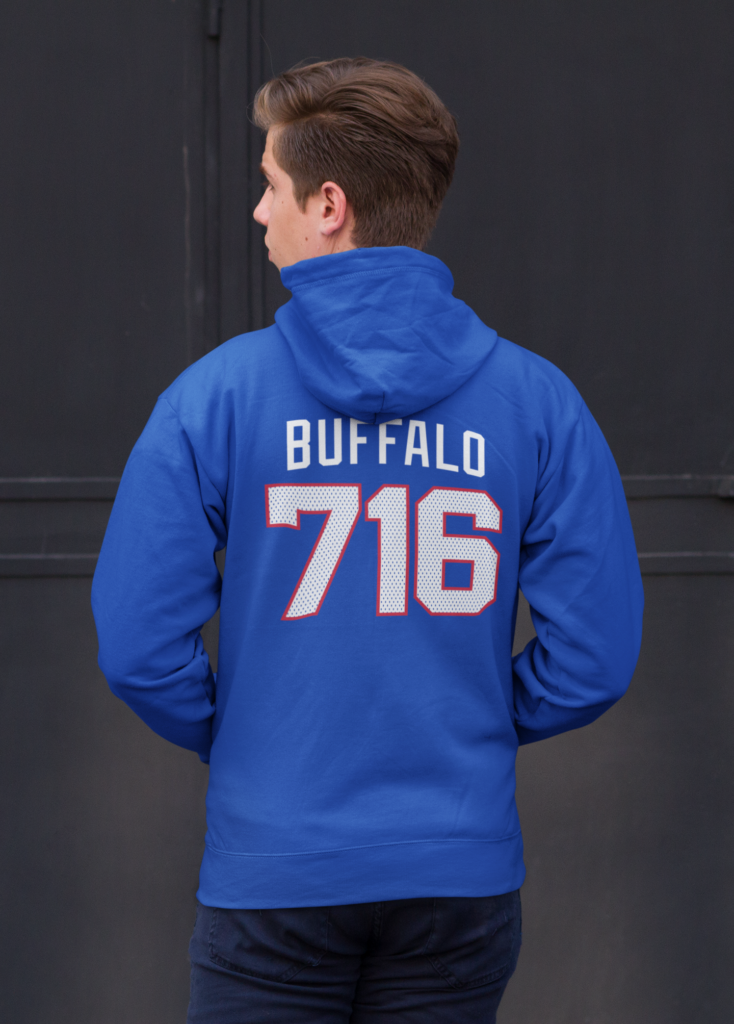 BuffaloFAMbase.com is sponsored by 26 Shirts
Every Monday, we launch a new two-week campaign of a limited edition t-shirt design. Every shirt purchase results in a donation to a local family in need. After the campaign ends, the shirt is retired. A new design is released, and a new family benefits from your fandom!