"For of all sad words of tongue or pen, the saddest are these: 'It might have been.' "
John Greenleaf Whittier
With ten minutes to go in game four and the Rochester Americans holding a 2-0 lead, I was all set to write a much different article. An even series and a momentum swing turned into a brutal regualtion loss that left the Amerks in a 3 games to 1 hole and headed to Hershey for game five. Stranger things happen all the time in sports, but the series went from even odds to a longshot in a Rochester minute.
I'm not using the Bills Mafia platform to break down the hockey…catch Brian Duff and Marty Biron for that. This is about the crossover between Bills Mafia and the Amerks fan base. Despite the outcome, two packed houses of 11,000 plus for Ice Hockey on an 80 degree sunsplashed Memorial Day Weekend was a special occurrence in Rochester Sports History. I have no way of measuring how many fans made the trek from Buffalo, but it was easily in the thousands each game.
Thank All of You!
A similar percentage travels to Orchard Park from Rochester for Bills games. Business was brisk in the gift shop, but for the most part, our visitors came in their Sabres and Bills gear. The level of knowledge, both hockey and Bills football, that our visitors brought to the beer line conversations was impressive. Save me a seat for next Spring's Stanley Cup Playoffs IN BUFFALO.
It takes a lot of heart, loyalty, patience, sense of humor, and flat out love to be WNY sports fan; strong rationalization skills are a plus. As painful as the near misses can be, the opportunity to compete for championships can't be taken for granted. 28/32 AHL teams are already on the golf course. And in the NFL, at least 75% of fan bases have little or no chance to play in February. It's nice to be relevant!
Yes, life isn't fair. Some fan bases have won titles with little hardship, while we may be sitting at the top of the "Just One before I Die" list in the United States. It may not be easy, but you have to appreciate the value of the struggle as much as the value of the goal. Yes, generations of Cubs and Red Sox fans were born and died without a payoff, but when it finally happened the joy it brought was beyond words.
Here's hoping for a game six at home Friday night.
"Don't give up. Don't ever give up."… Jim Valvano.
Editor's babble: And we are all on the edge of our seats praying for a Bandit's win in Buffalo to win an NLL championship. We are an obstinate bunch. Many thanks to Joe Reagan for keeping it real and his many contributions to our blog. You can also find Joe on Twitter @joer869.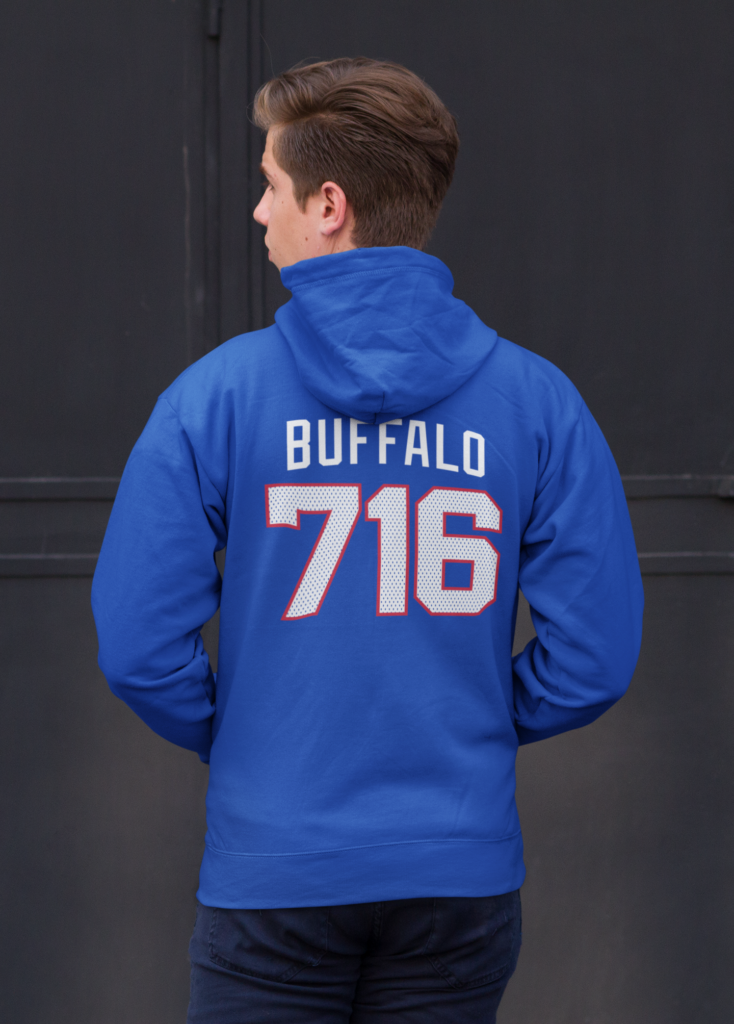 BuffaloFAMbase.com is sponsored by 26 Shirts
Every Monday, we launch a new two-week campaign of a limited edition t-shirt design. Every shirt purchase results in a donation to a local family in need. After the campaign ends, the shirt is retired. A new design is released, and a new family benefits from your fandom!