Buffalo Bills Training Camp will sneak up on us before we know it… but until then…do I really want to pick games six months ahead or pick a 53 man roster before seeing any of the new Bills in person? Not really. We were treated to the PGA in our backyard and a visit from Josh Allen and Von Miller. We were thrilled at Rory McIlroy pledging allegiance to Bills Mafia. Michael Block was awesome. But the most compelling sports story in these here parts heading into June is the deepest Calder Cup run in 20 years for the Rochester Americans!
While it's not 100%, the correlation between Bills Mafia and the Sabres and Amerks fan bases is very strong. All operate under the umbrella of Pegula Sports and Entertainment. Perhaps the most popular promotion on Rochester's Schedule is "Bills Day"; with Bills themed jerseys, "Shout" as the goal celebration song, and Billy Buffalo hanging with the Amerks Moose.
The Jerseys get auctioned for charity, and the color rush red #17 may have been the most coveted of the season. The Bills were blessed with the voice of Van Miller for 37 years, the Sabres Rick Jeanneret for 51 years, and the Amerks Don Stevens is in his 37th season as the voice of the Amerks.
Amazing! There have been periods in all three franchises where survival was not a given, but all three are in a good place now under Pegula. There was a similar learning curve with the franchises in the Pegula era, with some not so good hires and struggles before putting the right leadership teams in place. We all know droughts; the Amerks haven't made a deep run since 2004. Good thing I was distracted raising my kids and coaching youth sports during the common drought years. The 90s were good to all three franchises, the 00s and 10s not so much. But I say with conviction that over the next five years, the best is yet to come!
Unlike the Bills and the Sabres, the Amerks have won the Calder Cup six times in their nearly 70 seasons in the AHL, BUT all were well before the league expanded to it's current 32 teams. The next one will be a tall order. Only two of the six Calder Cups were won on home ice. On my all time list of sporting events I have witnessed in person, the Amerks Game 7 win in the 1996 final ranks only behind the Oilers comeback and the 51-3 AFC Championship Game win over the Raiders. "Just One Before I Die" looms large with the Bills and Sabres, but for me with the Amerks , I just want my children's generation to experience the glory of playoff hockey and get a championship they can call their own.
I hope that I sold you on paying attention to the AHL Playoffs. Here's the info you'll need to join us on the Rochester Americans quest for the Calder Cup.
Thanks to my editor, I'll keep you updated on the journey.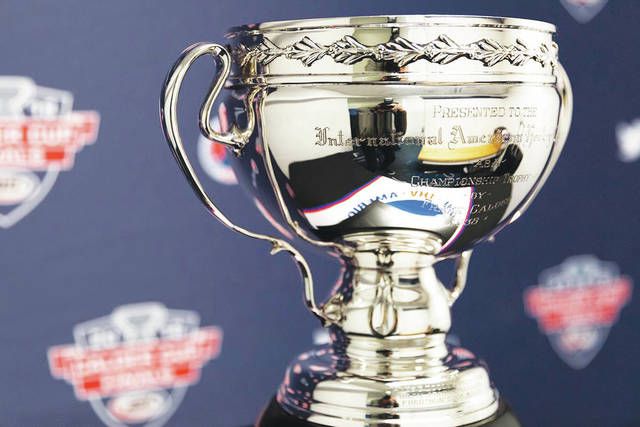 AHL Calder Cup Playoffs:
Teams remaining : Eastern Conference: Rochester (Sabres) vs Hershey (Capitals).
Western Conference : Coachella Valley (Kraken) vs Milwaukee (Predators).
Series schedule:
G1 at Hershey, PA on Tues. 5/23 7:05 p.m. ET.
G2 at Hershey, PA on Thurs. 5/25 7:05 p.m. ET.
G3: Rochester, NY on Sat. 5/27 7:05 p.m. ET.
G4 Rochester, NY on Mon. 5/29 6:05 p.m. ET
G5 at Hershey, PA on Weds 6/2 7:05 p.m. ET*
G6 Rochester, NY on Fri 6/2 7:05 p.m. ET*
G7 at Hershey, PA on Mon 6/5 7:05 p.m. ET*
Tuning In:
TV:
AHLtv streams the games ppv…$29.99 for the whole playoffs, or $8.99 for a single game.
Radio:
Local 95.7 and 1280 The Fan, easily found on the Audacy app. If you don't have Audacy, you can go to Amerks.Com, and from the menu click on "News and Media" and then "Listen Live". One of my favorite simple pleasures is playoff hockey on the radio outside on a gorgeous late May or June evening. Attending the games in shorts feels pretty cool too.
The History:
This one is classic. Hershey (1938) and Rochester (1956) are the two longest running continuous franchises in the AHL.Hershey has won 11 Calder Cups, Rochester, six. Expansion and shifting geography has moved the teams in and out of the same division; sadly we currently only play them in one home and away game every year.
The 2022-23 Amerks:
We got to watch Jack Quinn, JJ Peterka, Ukka Pekka Lukkonen and Peyton Krebs last year, but despite graduating all that talent to the NHL, this Amerks team is playing better right now than at the high point of last season. They finished tied for second in a tight top to bottom division, and fell behind 0-2 to a very tough Syracuse team.
Since then, six wins in a row and a spot the final four! Head coach Seth Appert is very much in the vein of Sean McDermott and Don Granato as culture focused, and very much a teacher. Malcolm Subban (PK's brother) has played every minute in the playoffs thus far in goal, and has risen to the occasion. It's a well balanced squad with plenty of veteran leadership, but my favorite part of this season has been watching the Sabres' prospects grow up.
The AHL is a league dominated by 25 year old men. Jiri Kulich and Isak Rosen were both 18 to start the season. Kulich was a late first round pick in 2022, Rosen a mid first rounder in 2021. There were expected struggles along the way, but both have figured it out and are featured on the most deadly power play in the league. Kulich should win ROY, and is currently a front runner for playoff MVP. At 19! He will be a Sabre next fall and very possibly on one of the top two lines.
Rosen is a little shorter and significantly lighter, so we may get to watch him in Rochester next year. If you project his last month over a full season, he should be among the AHL Scoring Leaders. If that wasn't enough, 2022 #9 overall Matthew Savoie may be playing as well. We have been getting a huge fan contingent from Buffalo the last two playoff runs, and Savoie would make tickets even tougher to come by.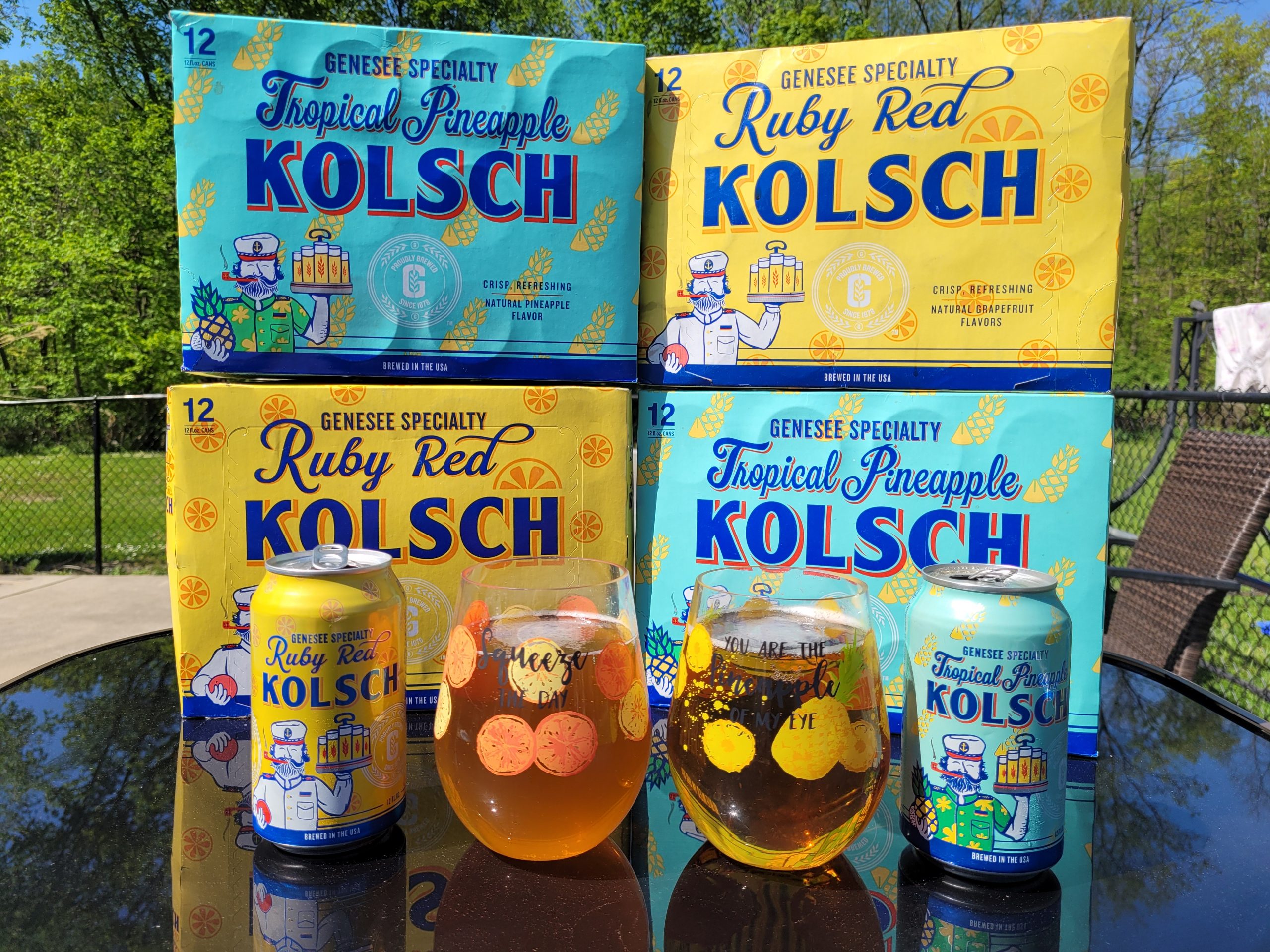 So come join us, whether in downtown Rochester, on your back deck, or wherever the magic of streaming allows. Let's Go Amerks! And to enhance the remote experience:
Beer:
The unofficial official beers of this Amerks post season are Genesee's Twin Kolschs, Ruby Red and Pineapple. If you can't get Genny in your location, I would guess you can approximate the style locally.
Music: All big parts of our game experience…
Freeze Frame by the J.Geils Band
Juke Box Hero by Foreigner
Thunderstruck by AC DC
Real American by Rick Derringer (yes, the cheesy Hulk Hogan music..so campy it works),
Next update after Game Two on Friday.
Editor's babble: What an incredible year so far for Rochester sports. The PGA tournament at Oak Hills was compelling golf to watch, and I'm not a fan of golf! Many thanks to Joe Reagan for his contributions to our blog. You can also find Joe on Twitter @joer869.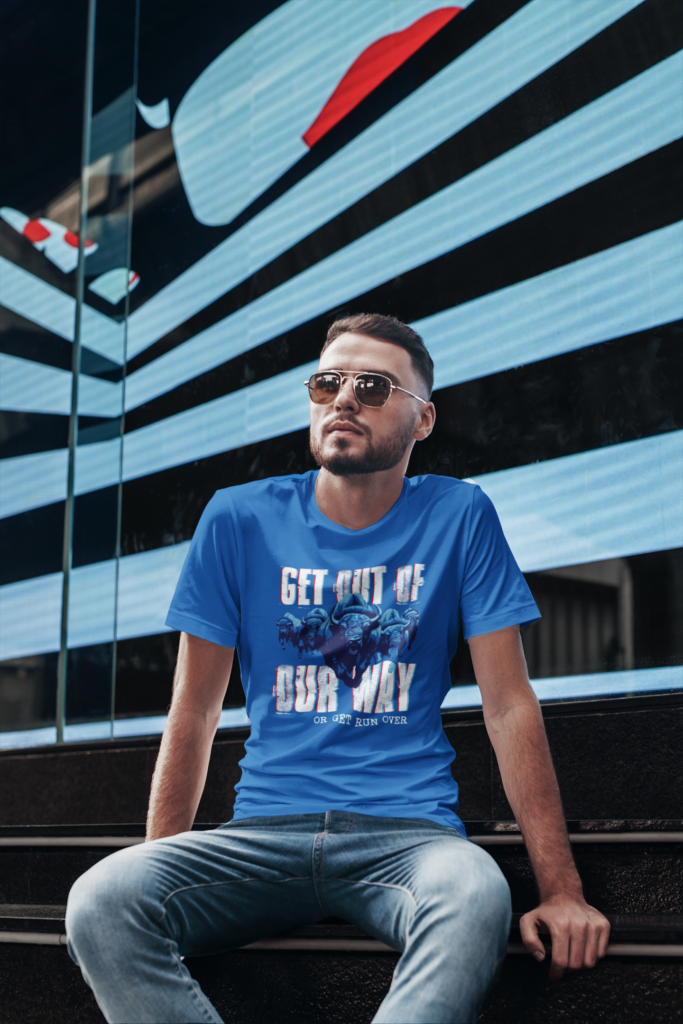 BuffaloFAMbase.com is sponsored by 26 Shirts
Every Monday, we launch a new two-week campaign of a limited edition t-shirt design. Every shirt purchase results in a donation to a local family in need. After the campaign ends, the shirt is retired. A new design is released, and a new family benefits from your fandom!