"When the dust had finally settled, and the air had quickly cleared, things were better off than I had feared."
Jimmy Buffett, from "Miss You So Badly"
I read a lot of great commentary in the midst of the draft, but perspective becomes much clearer with the dust settled. Here are some takes on the 2023 NFL Draft in general, the Bills Draft Class of 2023, and some lessons for Bills Mafia to digest.
NFL Draft in General
QBs: As always, only time will tell, but I don't see a huge gap in the probability of becoming a championship caliber QB from #1 Bryce Young to #5 Herndon Hooker (yes, the gap in probability of being a .500 QB is larger). What is huge is the difference in draft value. Carolina paid a King's ransom for a sub-6-foot QB. Houston and Indy did what they had to do. I don't understand at all Will Levis falling out of the first round, and I bet a whole lot of fanbases with mediocre QBs agree with me. What a break for the Titans! As predicted, three of the top four QBs head to the AFC South. I knew that we would see a Brock Purdy effect, but the same teams that let Herndon Hooker slide into round 3 reached in round 4.
How the board fell: There were runs and mini runs at QB 1-2-4, OT 6-10-11-14, WR 20-21-22-23, and most surprising, RB 8-12. The defensive positions were far more scattered. Edge went 3-7-13-15 then AFTER the Bills pick 30-31. Surprisingly only three CBs went in round one at 5-17-24, but then dominated round two with seven more selected. Missing someone…oh yes…JACK CAMPBELL. I am disappointed, but I am over it.
Entertainment value: I didn't need and pretty much ignored all the fluff, but Thursday night the draft itself gets five stars. Trades , surprises, runs, a few screw jobs?, an inexplicable QB slide, and a heckuva blindside by Brandon Beane, Great stuff. Friday I was attending a Rochester Americans playoff hockey game and checking the tracker every whistle. O'Cyrus Torrence at 59. Wow! And since I watched Dorian Williams and Tulane in the Cotton Bowl beat USC, I was happier with the pick than some seem to be. Friday night was one of my favorite sports multi-tasking three hours ever. One star for Saturday would be generous; the coverage is always sloppy and Bills fans endured huge gaps without a pick.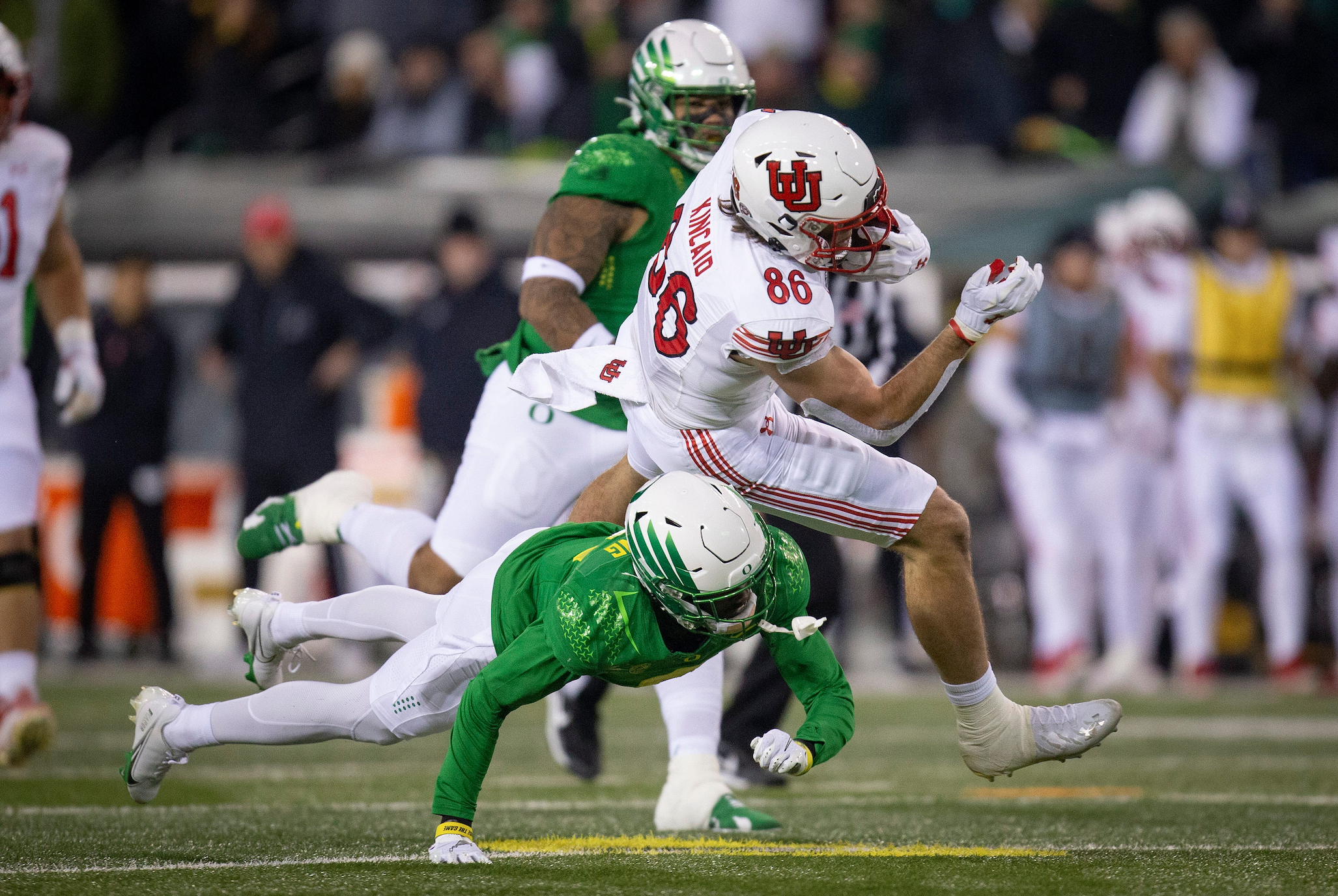 The Class of 2023
Dalton Kincaid-TE: I had him going to Seattle at #20, so besides the positional blindside, he should not have been on the board. I lobbied hard for Zach Ertz two years ago. Finally a slot TE! Headaches for opposing Defensive Coordinators! We will never know if it would have been Kincaid over Zay Flowers or Jordan Addison, but after suffering Gronk and Kelce, I believe it worked out for the best.
O'Cyrus Torrence-G: Most of the big boards I saw had Torrence after the first four OTs as OL#5, but Harrison, Bergeron, Mauch, and the Centers were taken before O'Cyrus. To me Will Levis was the steal of the draft, but Torrence belongs on the short list. Guard isn't a premium position, but the best usually are first rounder picks, Josh will operate in a much cleaner pocket this season.
Dorian Williams-LB: I had deduced that it was either Jack Campbell or a platoon candidate this draft. Sure enough, there was a LB run ahead of Buffalo in rd 3; #69, 76, 85, 86, and 90. Williams had me at "tackling machine", which was one of Drew Sanders weaknesses. My best guess is a Dodson/Williams platoon eventually, if not to start.
The rest: I was tweaking about a DT until the Poona Ford signing, but am much happier to add a proven commodity than a rookie to the rotation. Our wish for a big back was finally answered with Latavius Murray. The timing leads me to include them in the draft haul. Justin Shorter was a fantastic gamble and has a nice path to the roster. Isaiah Hodgins inability to play special teams is why he is gone, but Shorter excels in that area. Nick Broecker, Alex Austin…probaly practice squad.
Lessons learned:
The concept of "weapon" should forever include slot/wide TE, though they are fairly rare at the level of Kincaid.Standard TEs like Mike Mayer are a separate entity.
Get used to "Mike Linebacker by Committee". And lighter, faster platoon members. That puts more pressure on the Interior Defensive line, which is most likely priority #1 for the Bills to address big time next off season. Hoping at least two of our DT group playing on one year deals get extended long before Christmas.
Someone currently on the roster may be considered by Beane as a suitable heir to Mitch Morse, most likely Ryan Bates.
The head coach seems to be very secure with his new DC (himself), to the extent that the lion's share of off season resources went to Ken Dorsey's side of the ball.
As the AFC continues to get stronger, I highly recommend Bills Mafia go back to focus on winning our own division. One game at a time. One month at a time, Figuring out seeding scenarios in September wasn't humble or hungry. Can't wait for July and Training Camp!
Editor's babble: I love Joe's previews, reviews and whatever else he puts together. We are grateful for his contributions to our blog. You can also find Joe on Twitter @joer869.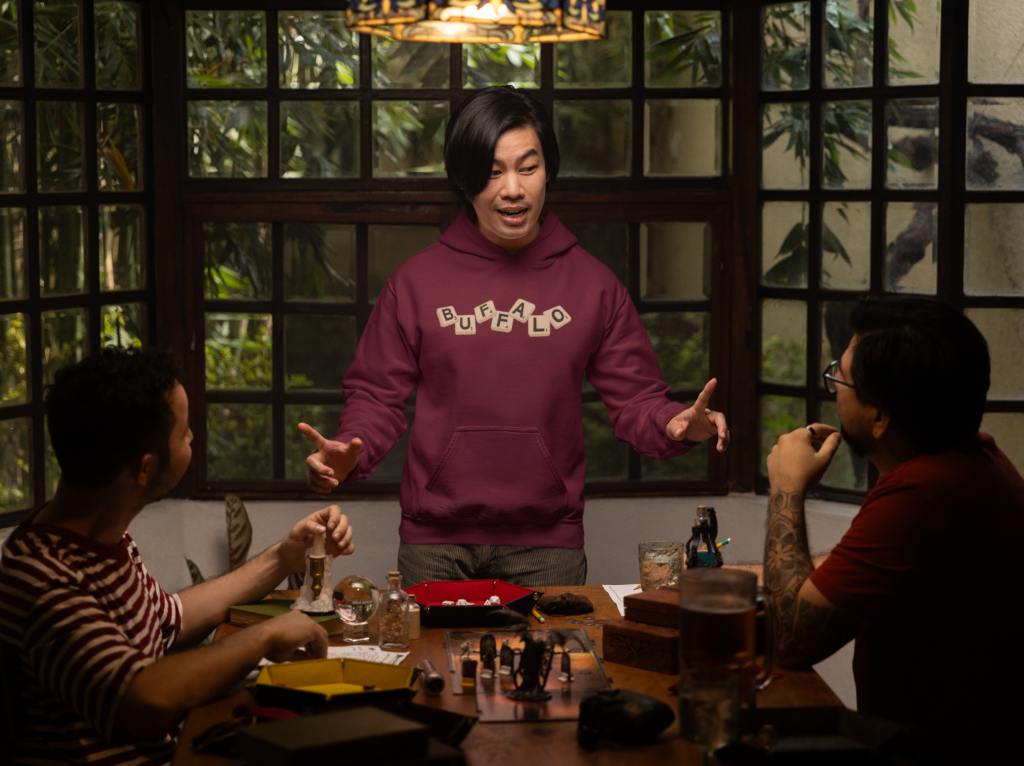 BuffaloFAMbase.com is sponsored by 26 Shirts
Every Monday, we launch a new two-week campaign of a limited edition t-shirt design. Every shirt purchase results in a donation to a local family in need. After the campaign ends, the shirt is retired. A new design is released, and a new family benefits from your fandom!