Updated 11/23/2023
What the Bills are doing on both sides of the ball suggests they want movable chess pieces (see: James Cook, Dalton Kincaid, Greg Rousseau) who can chameleon themselves into different spots.
The best part of each interview is queued up for you below in the "Intvw" column. Most range between A+ (not good) and A+++ (A real McBeane Process Guy, one that would assimilate easily into the culture).
"Visits '22" shows the Bills' interest level in that school during the 2022 season. New column is scout visits to date in 2023. My 2023 Visit Score system: One scout visit to one game is one point for both schools. Having Beane at 1 game gets 3 points, with Dorsey getting you 2 points. A position coach visit (2 pts. for players at that position), Senior Bowl personal meet-up, Pro Bowl, or Combine interview get 2 points each. Pro Day is 1 point, and a private workout is 3 points. A 30-Visit is worh 5 points. The McDermott/Aranda and McDermott/Diaz connections get 2 extra points each.
"Twit" is a video clip from Xwitter that shows off the best traits of that player.
You can use this board for draft simulations on FanSpeak. Tweet your mocks to me on Xwitter at @TCBILLS_Astro, and I'll tell you what your best pick was ! Go Bills!
–Dean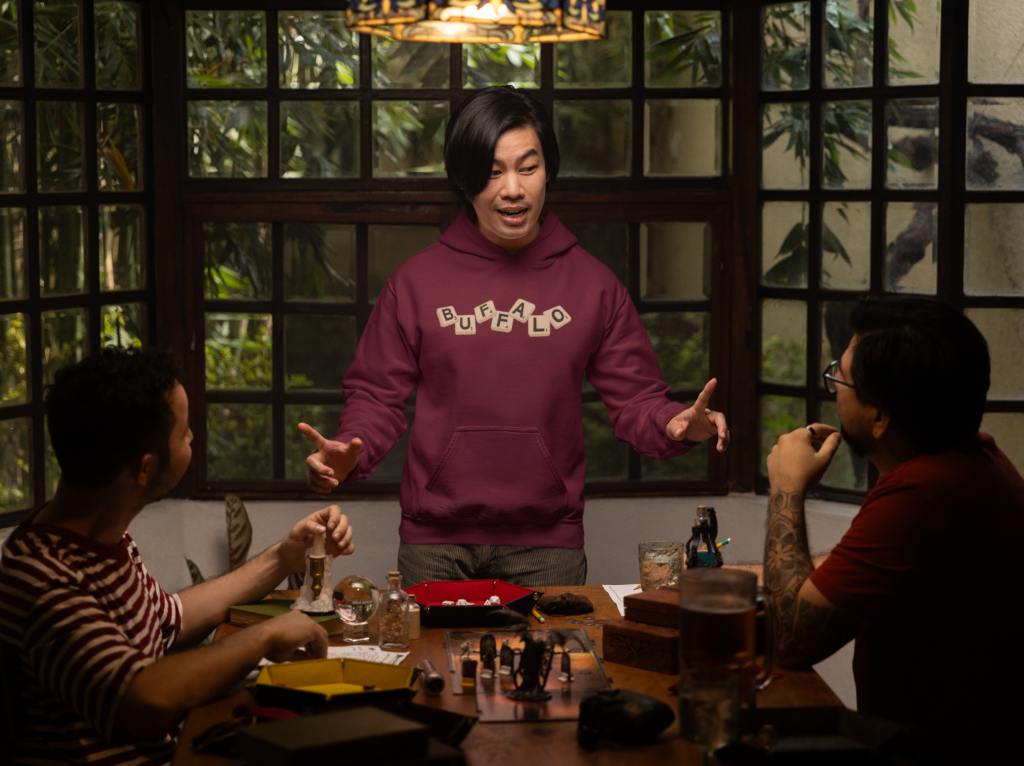 BuffaloFAMbase.com is sponsored by 26 Shirts
Every Monday, we launch a new two-week campaign of a limited edition t-shirt design. Every shirt purchase results in a donation to a local family in need. After the campaign ends, the shirt is retired. A new design is released, and a new family benefits from your fandom!